Thembelihle Tshabalala tested the reaction on the streets over the decision to drop charges against Jacob Zuma

Cecilia Peterson (42), Braamfischerville
The NPA made Msholozi famous, because when he was the deputy president nobody knew who he was. But since his charges, even a two-year-old knows who he is.
I'm so happy that the charges are dropped because now he can be president and lead this country to greatness. I see many changes happening in the country when Zuma takes the reins. The economy will boom and we will get jobs.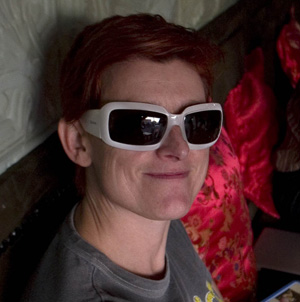 Desree Brown (40), Fellside
Whether Jacob Zuma is guilty or not is not the issue; the question is, is this the best the ANC can do in terms of leadership?
I think it's time the ANC got over the whole Thabo Mbeki-Jacob Zuma saga, I think that it raised the bar. I think the current government is not too different from the apartheid government; it's the same government, just a different colour.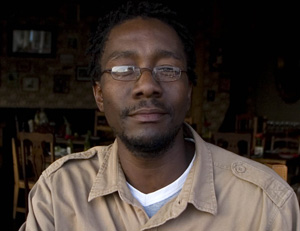 Vusi Mlotshwa (28), Lamontville
This shows the state of this country. Even Stevie Wonder can see Zuma is guilty.
The country already has a crime problem and still we sweep things under the carpet. This is the highest calibre of white-collar crime.
The thing that worries me is that we are no different from other African countries that have got away with such things, and yet we call ourselves "a young democracy".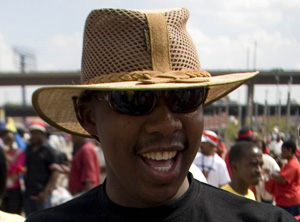 Chris Mokoena (39), Katlehong
I can't wait to vote. This time I'm very excited to be voting for the ANC because all these events are proof that parties like Cope were formed for wrong reasons.
I run a business right now and the reason I'm able to do that is because the ANC gave me an opportunity.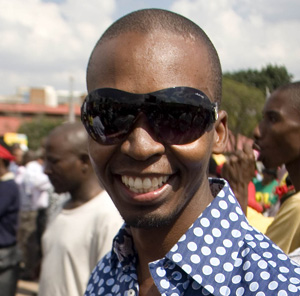 Sphiwe Dlomo (39), Diepkloof
There's been a political conspiracy against Zuma's presidency and now it is all gone. I am excited and I'm sure opposition parties won't have anything to talk about now because it's all over.
S Mohammed, Mayfair(56)
There's no evidence that Zuma is guilty. But it's difficult to predict what the future will be under Zuma's presidency, because in the past 14 years corruption was rife. So many other people in power were just as guilty of corruption.
Sheehan Hewitt, Parkhurst (19)
I'd really hoped for the DA to take power. Now I am scared because people are already leaving the country and if Jacob Zuma becomes president we'll experience an even bigger brain drain.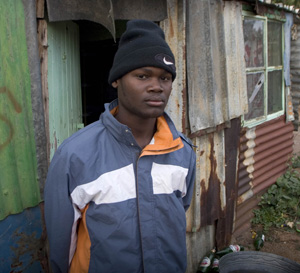 Antony Hovire Chizioni(21), Mshenguville
I don't really follow politics all that much because I don't have time. I wasn't aware that Zuma is off the hook, but it's a good thing that he could be president because he is Zulu. I like Zulu people because we Shangaan people come from the Zulus. I know they don't like us much but we like them.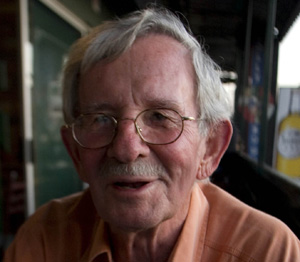 Jim Connolly(78), Parkhurst
I've come to the conclusion that Zuma's presidency is inevitable and when he comes to power we should put all of this behind us and move on. We should start planning on how he is to govern the country to prosperity.
For one, I think he should stay away from finance and let people like Trevor Manuel handle it. His focus should be on dealing with the other departments that are not doing well and do something about the ministers there.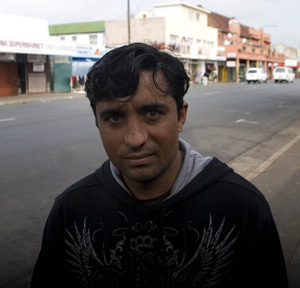 Aslam Mohammed(32), Krugersdorp
I don't know much about Zuma but I'm looking forward to his presidency, because if he delivers on all his promises, the country will be a better place. But if he changes, we're going to have problems. He could never be a better president than Thabo Mbeki, but let's wait and see.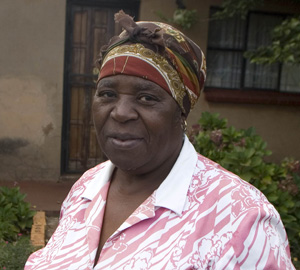 Rose Mohapi (72), Central Mofolo
If the law sees fit that his charges should be dropped then we can't question that. It's OK for him to be the president of the ANC, but not of the country because he is not a man the public trusts.
The country needs a president who has no conspiracies hanging over him. The reality is that there will always be opposition parties that are ready to dig up more dirt on him and ordinary people will be caught up in that once again.