Heather Ford
Founder iHeritage
Tel: +27 21 650 4007
Founder Heather Ford started iHeritage.org.za, a project that investigates access, digitisation and copyright issues relating to South African heritage, memory and culture, and she is on the Wikimedia Foundation advisory board. See also founded GeekRetreat, which brings 40 of South Africa's top web entrepreneurs together to talk about how to make the local Internet better.
Ford was formerly executive director of iCommons, an international non-profit organisation, and project leader for Creative Commons South Africa, initiating the 'Commons-sense: Towards an African digital information commons" project at the University of the Witwatersrand's Link Centre. She has also been a Reuters Digital Vision fellow at Stanford University and has worked for GreenNet Educational Trust in London and the Association for Progressive Communications in Johannesburg on Internet policy projects.
Ford holds a bachelor of journalism degree from Rhodes University and a postgraduate certificate in telecommunications policy, regulation and management from University of the Witwatersrand. She is currently enrolled as a master's student at the University of California at Berkeley.
---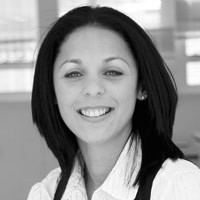 Shana Kassiem
CEO and co-founder Maxxor Business Solutions
Tel: +27 21 552 7641
Shana Kassiem co-founded Maxxor Business Solutions, a BEE ICT company, five years ago while completing her BCom at the University of Cape Town. The company has since grown to incorporate two divisions, Maxxor Software Services, a software development house and Epic Digital, a digital marketing agency. Kassiem heads up the Software Services division.
She has 12 years' experience in the ICT sector and has worked in IT support, web design,development, and project management. She has also developed course materials and set exams for local computer schools. In 2008, Kassiem was chosen to attend a women-only ICT entrepreneur course in at the University of Maryland in Baltimore, United States. Her areas of expertise are business management, financial management, marketing, social networking, project management, ICT training, web optimisation, and internet portals.
---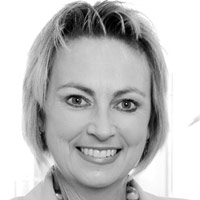 Monique Lincoln-Burbridge
Account Director: Enterprise and Partner Group Microsoft South Africa
Tel: +27 11 361 7335
Monique Lincoln-Burbidge is account director for strategic Microsoft customers in the mining and manufacturing arena. With a graduate diploma in mining engineering from the University of the Witwatersrand, she started her career as a geologist in the mining industry, working for both Anglo Vaal and De Beers Marine in Cape Town.
However after completing her MBA at the University of Cape Town in 1994, she moved into the IT world, working for the Dimension Data Group for four years, for EDS in various roles and managing the customer services call centre for the Standard Bank credit card outsource deal.
She joined The Internet Solution as an account manager, spent five years at SAP Africa as a customer relationship manager for financial services and then was responsible for setting up and managing the customer solutions consulting division. She joined Microsoft in 2003 as director: customer and partner experience.
---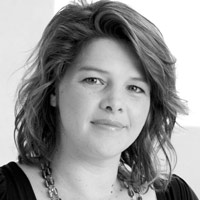 Sarah Rice
Managing Director Sentient Communications
Tel: +27 21 422 4275
www.sentientcommunications.co.za
Sarah Rice founded Sentient Communications with a partner in 2003 but became sole owner in 2004. Since then the technology-focused business has grown to a team of eight consultants.
It offers clients integrated communication strategies that use tactics from social media and online public relations campaigns to traditional business-to-business PR disciplines. Sentient developed and implemented the social media PR campaign for the African National Congress in the run-up to the elections.
This included developing the blog content strategy, monitoring online mentions of the ANC and suggesting responses, managing the official ANC Facebook group with key ANC staff, managing the ANC_Info Twitter feed and overseeing the Twitter ANC Debate which was a first for South Africa.
After training from the Sentient team, the ANC has taken this function inhouse. Before founding Sentient, Rice spent three years with global IT PR agency Text 100, working on key accounts such as KPMG Consulting, UUNET (now Verizon) and Cisco Systems.
---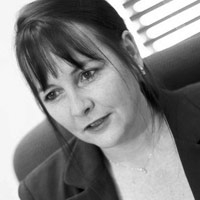 Colleen Rose
IT Director Smollan Group SA
Tel: +27 11 640 8000
Colleen Rose is the group information technology director at the Smollan Group, which is the leading sales and merchandising outsourcing company in Southern Africa. The company's payoff line is 'People and Technology Powering Brands", and Rose is responsible for the technology component of that statement.
She ensures that the IT systems are leading edge and responsive to the needs of some of the most blue-chip clients in the FMCG industry. Rose qualified with a degree in microbial genetics from the University of the Witwatersrand, but then the technology bug bit, and she has since held positions in IT at Ernst&Young, Edgars and the Atio Corporation. She has completed a master's degree in business leadership with Unisa.
---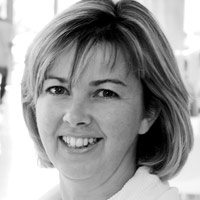 Heather Third
Special Projects Director Microsoft Africa
Tel: +27 86 022 5567
Heather Third, who joined Microsoft in 1998, is now consulting to Microsoft Africa. She is responsible for advising and delivering on Microsoft's African investment strategy, including community development, product innovation and capacity building. Before moving into that role, she served as COO for Microsoft South Africa; her task was to drive business and marketing efficiency and effectiveness, overseeing revenue growth and profitability.
Third's background is in public relations and brand communications consultancy, and she has worked in varied industries, from hospitality to the financial services sector.
---