We thought we were going to have an easier time rating the government's executive corps this year than in 2009. Ministers had track records and could be rated against both their own priorities and ours. But just as our assessment process was gearing up, President Jacob Zuma reshuffled his Cabinet.
We got into trouble with the ANC's Jackson Mthembu for predicting a reshuffle a few months earlier (he said in a widely circulated statement we had been trying to read the president's mind and ought to be hauled before a media tribunal) but the fact is that the scale of the changes was unprecedented in post-apartheid history and we hadn't really accounted for it in our planning.
There was more that one person in our newsroom whose first reaction was secretly "what does this mean for the report card?" and only a few seconds later "what does this mean for the country?"
In fact the reshuffle itself is not much of a form guide — it was a political earthquake, whose ripples spread out into parliamentary committee jobs and beyond — but it was the president's political management instincts that drove it and not any consistent assessment of performance. Zuma canned the admirable (Barbara Hogan) and the execrable (Siphiwe Nyanda) along with the irrelevant (Makhenkesi Stofile), to choose a few obvious examples.
We would have given a very good grade to Hogan, principally for her patient and politically difficult efforts to reform the governance structures at state-owned enterprises in a way that would both enhance accountability and limit meddling. On the other hand we would have failed Nyanda, who deepened the crisis at the SABC, threatened the independence of Icasa, went to war with his director general, and spent obscene sums on hotel stays and lavish meals.
We would have had an interesting challenge grading Geoff Doidge, who had been handed the poisoned chalice of a corrupt and chaotic public works portfolio and seemed to want to clean it up. The view back on his tenure is not helped by hindsight clouded by rumour and innuendo.
Those who stayed in Cabinet but moved portfolios are even harder. Are we to grade them on their old job, or the new one? Lulu Xingwana seemed to misunderstand the arts and culture job fundamentally, for example, and we would have given her an E at best, but she has been women's minister for only two months.
Should we grade her as a personality, and try to take into account each role? Limit ourselves to the arts and culture period? Or try to come up with a score for her short tenure in her new job?
Ultimately we decided to stick to our traditional format linking each minister tightly to the job that they are in at the time of publication. Where it is too soon to tell we have simply said so, and tried to give some guidance in the text. In fact, we would stress that the detailed description is more important than the grade.
A year ago we said that the then relatively new Cabinet was "muddling along in the C class". That was probably an acceptable outcome, not least against the backdrop of very low expectations for a Zuma administration.
Not much has changed in aggregate, but a muddling performance seems more disturbing now as economic, social and political threats continue to grow. For some a mediocre muddle is preferable to destructive zeal, but the risks associated with a widening gap between expectation and performance are getting bigger daily. Time to knuckle down. — By Nic Dawes
What the grades mean
A: Take a bow. You are doing an excellent job
B: Good, but room for improvement
C: You're okay
D: Get your act together
E: Do yourself and the country a favour — resign
F: You're fired
G: Gone
Cabinet report cards 2010: Part 2
Jacob Zuma: President
Grade: D


The year 2010 was supposed to be the year of delivery for President Jacob Zuma, because of the pledge of a better life for all that got him into power. In reality, it has been seesaw year for him.
It started with the explosive revelation that he had fathered a child with the daughter of soccer boss Irvin Khoza, bringing back memories of the trial in which he was accused of raping his friend's daughter.
This was followed by a disastrous State of the Nation address, which left the country deflated and confused. Then two top officials, former spy boss Vusi Mavimbela and former ANC spokesperson Jessie Duarte, director general and the chief operations officer in the presidency respectively, decided to pack their bags.
It was only when Zuma promoted his Luthuli House spokesperson, Zizi Kodwa, as communications adviser in the Union Buildings that things started to look up. As the master of outsourcing, Zuma started giving his lieutenants instructions to make things happen.
Minister in the Presidency Collins Chabane was told to put together performance agreements for ministers, while Economic Development Minister Ebrahim Patel was charged with putting together a new economic policy. Deputy President Kgalema Motlanthe was given the responsibility of running the symbolically important Fifa World Cup.
In other hearts-and-minds operations Zuma set up a presidential hotline, had an HIV test and visited one-horse towns in the Western Cape. And then, like his predecessor Thabo Mbeki, he discovered the joys of world statesmanship, beginning a protracted round of visits to foreign states, including China, Brazil, the United Kingdom, France, Sweden, Mexico, Egypt, Libya, Belgium, Namibia and Zimbabwe.
Suddenly, for a KwaZulu-Natal homeboy who had never shown much interest in the wider world, geopolitics became more appealing than the dreary blackouts, strikes and service delivery protests back home.
One consequence is that when the government's major setback of the year, the public service strike, erupted, he was nowhere to be seen. His return was marked by a series of public-relations setbacks, including his son Duduzane's instant conversion into a multimillionaire in a controversial empowerment deal, which also fattened the wallets of the Gupta family, and one of his wives, maNtuli, being kicked out of her rented house.
Another relative, Khulubuse, was deeply enmeshed in the Aurora mine meltdown in which workers were not paid for months. Such was his insecurity that he had to run around his own country hastily to ensure that he would not be humiliated at the ANC's policy indaba, the national general council (NGC). But his fortunes saw something of an uptick in the last months of the year, with the NGC and a Cabinet reshuffle partly restoring his authority in the party.
As in the pre-Polokwane days, Zuma this year showed resilience — the ultimate comeback kid. Does that mean that South Africa flourished under his leadership? We don't think so.
Kgalema Motlanthe: Deputy President
Grade: B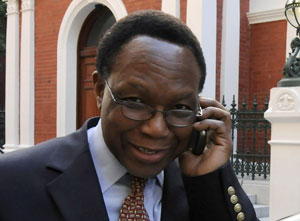 With a vague job description and a personality that thrives on moderation and neutrality, Deputy President Kgalema Motlanthe's performance is not easy to assess.
As deputy president Motlanthe has few defined functions.
This year they included the successful overseeing of the organisation of the Fifa World Cup, in addition to oversight of the South African National Aids Council and the Human Resource Development Council, being the leader of government business in Parliament and standing in as president when required to.
In terms of leadership style, Motlanthe has projected himself as man who refuses to be swayed by popular sentiment and is not afraid to take minority positions. Time and again he has spoken out against the feared ANC Youth League and its president Julius Malema.
In a year when media freedom and freedom of speech came under ANC attack, Motlanthe played a buffer role, facilitating discussions between the government and the South African National Editors' Forum (Sanef). He promised editors a softer approach towards the media tribunal, saying that the ANC would see how the media proposes strengthening the system of self-regulation before deciding whether to proceed with a statutory appeals body.
However, it is unclear how much authority he has on the issue, as other ruling party leaders have contradicted him. And, although he is a dark horse and on many issues the voice of reason, he can appear to be an indecisive "fence sitter", which he was accused of ­during the bitter pre-Polokwane ANC wars. However, he has few enemies in the ruling alliance and must be seen as a potential candidate for the presidency of the ANC.
Motlanthe chairs the South African National Aids Council, which last year announced wide-ranging measures to give more people with HIV/Aids access to treatment, although implementation now lies at the level of the provinces.
As the leader of government business in Parliament, he prevailed on more ministers to answer questions. But opposition parties feel that he has made little more than a minor dent on ministerial unaccountability, as many ministers still absent themselves from question time.
Collins Chabane: Minister in the Presidency, Performance Monitoring and Evaluation
Grade: C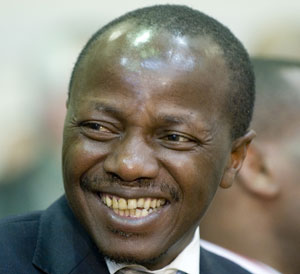 Collins Chabane probably has the biggest task in government — to turn a slow, inefficient bureaucracy that loves red tape into one that gets things done quicker, faster and better.
The former Limpopo MEC for economic development spent this year creating an über-government that intervenes in government departments to help them do their work.
As de facto prime minister he gets his hands dirty in the nuts and bolts of government with little time for grand statements or big gestures.
Through a laborious process his unit intervened in each department on every level — including finances and human resources — to identify the bottlenecks, lack of proper systems and general incompetence that lead to non-delivery.
Careful to step on no one's toes, Chabane took all ministers by the hand to get their buy-in, drawing up performance agreements for each of them that give them specific targets. Education ministers have to deliver a certain number of matriculants and graduates, for instance, while the health minister needs to deliver better services at hospitals.
Buy-in from the ministers was no small thing to achieve. Some of them consider themselves politically senior to the 50-year-old Chabane. But now all are keyed into the system and will have to give quarterly reports to the Cabinet on their performance.
Chabane's real test will come when the evaluation part kicks in and underperforming ministers have to be dealt with. He has made it clear he will not hire and fire ministers but rather identify areas where departments need help and apply remedies.
So regular reshuffles, such as the one in October, are not on the cards. A close confidant of Zuma, Chabane also runs the presidency and is responsible for the administrative tasks that keep the Union Buildings afloat. This is where his skills as a technocrat who believes that strong processes ensure solid outcomes serve him well.
Trevor Manuel: Minister in the Presidency, National Planning Commission
Grade: C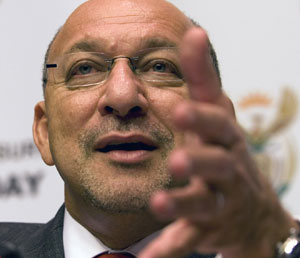 Where is Trevor Manuel? The man who was once the superstar of government seems to have been swallowed up by the Union Buildings where, we are told, he is poring over research reports to put together a national plan that will make South Africa a better place to be in 15 years' time.
He came under severe criticism last year for his Green Paper, which, according to detractors (largely Cosatu), gave him too much power. As his former Cape Town struggle colleague Ebrahim Patel is now learning, times are tough when all the comrades don't want to play along.
Manuel revised the Green Paper and it sailed through Parliament. He started assembling a group of widely respected academics, policy experts and researchers to put together the 15-year plan that would set the tone for future government decisions.
Climate change, demographics and food security will be thoroughly researched by this National Planning Commission because it is expected to influence any long-term vision of the country. But selling his plan to other political stakeholders may be his biggest hurdle to come — and there is no time frame yet for the commission's work.
Manuel was recently appointed Zuma's point man in the New Partnership on Africa's Development (Nepad) to help Zuma develop a political vision for the development of continental infrastructure. Hopefully once the national plan is up for discussion, he will come out of his self-imposed hibernation.
Richard Baloyi: Minister of Public Service and Administration
Grade: F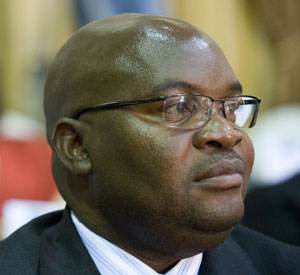 Richard Baloyi's friendly smile and warm demeanour could not win him friends this year. Public service trade unions staged one of the biggest strikes post-apartheid South Africa has seen, with nurses defying legislation that defines them as emergency personnel and teachers downing chalk weeks before the matric exams.
His ultimate humiliation was the behind-the-scenes intervention of Cabinet colleagues, including Zuma and Motlanthe, to break an increasingly violent and chaotic deadlock that left him floundering. On several occasions Baloyi trumpeted the settlement of the dispute when in fact none had been reached.
The public service unions have been a worsening headache for the government since the early 2000s. As the employer confronting the uncompromising pay demands of his party's labour ally, Cosatu, Baloyi seemed completely out of his depth.
South Africa is still awaiting the outcome of his department's review of the ministerial handbook, which sets limits on the perks of government ministers, including spending on cars.
There has also been no action on Public Service Commission reports urging the government to take tougher actions on delinquent public servants, including those who do business with their own departments. Hopefully his new deputy, firebrand ex-soldier Ayanda Dlodlo, will bring some respectability and skills to his management in the new year.
Siyabonga Cwele: Minister of State Security
Grade: D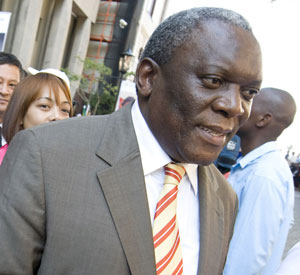 Siyabonga Cwele has had a tough year. His wife has been up on drug-smuggling charges and — irony of ironies — she has been fighting to keep her intercepted phone calls with her Nigerian co-accused out of court, arguing that her right to privacy has been infringed.
A number of Cwele's other policy initiatives are delayed or pinned down under fire. His decision to re-introduce the draconian Protection of Information Bill, ignoring the obvious weaknesses of the draft legislation, has resulted in the humiliating exposure of the arrogance of his officials and advisers — and his own deeply conservative views on security.
The Bill was so bad that it prompted what must be the most focused and effective policy rebellion since 1994, uniting Cosatu, the Human Rights Commission, opposition parties, lawyers, academics and the media in the bid to stop or radically amend it.
The minister has bleated repeatedly about the danger posed by "information peddlers", but the most serious post-1994 breach of information security — the leaking of the so-called "Zuma tapes" — remains unexplained and unpunished.
Meanwhile, several of the targets set by the minister himself have not been met. They include the introduction of the National State Security Bill, which was meant to have been tabled this year to formalise the State Security Agency, a new structure that unites domestic intelligence (the National Intelligence Agency) and foreign collection (the South African Security Service) under one director general.
A new White Paper on intelligence and plans for a border protection agency are also behind schedule. His attempts to depoliticise the secret service should be lauded, but the results of these still need to be seen.
Rob Davies: Minister of Trade and Industry
Grade: C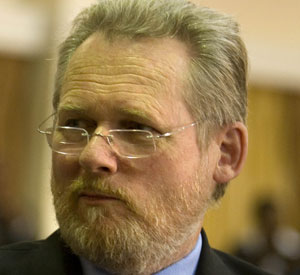 Business would be happy if Rob Davies could just get one job done — fix Cipro, which manages company registrations in the country.
Davies showed initiative in tackling the Cipro mess by canning an information technology tender earlier this year, but this led to a dispute with the vendor, which has now been settled.
Cipro has spiralled out of control with massive irregular expenditure in the past financial year, followed by proof of fraudulent activities involving SARS and corporate hijackings — remember Kalahari Resources this year? Davies has yet to release the findings of a probe into the Cipro database.
The opposition is generally in favour of the government's flagship ­industrial policy plan, IPAP2, but says that it requires far too much intervention by a state that is essentially incapacitated.
Detractors say Davies has tried to push badly written laws through Parliament, such as amendments to the Companies Act, the Consumer Protection Act and the Intellectual Property Amendment Bill, sometimes ignoring input from other departments, especially the treasury.
He has been active in moves to tackle fronting in procurement where companies do not have the required BEE credentials, to find ways to bring down the steel price and to put investment incentives in place to attract investment.
Davies has his fans and critics in the private sector, with some seeing his policies as overly interventionist. He appears to be trying to swim in the right direction, but the current is against him. Similarly, the government would prefer a more competitive currency — but no one is telling the rand what to do.
Bathabile Dlamini: Minister of Social Development
Grade: Too soon to tell

Bathabile Dlamini was the deputy minister in the social development department before being promoted to full minister in the October Cabinet reshuffle. With more than 14-million South Africans accessing social grants, at a cost of R89-billion, the disbursement process is integral to government's development strategy.
But there remains an urgent need to address the backlog in processing grant applications, which is still done manually, with an electronic system at least three years away from being implemented. The result is continued corruption and questionable spending by the South African Social Services Agency (Sassa), which is responsible, at a cost of R2,5-billion a year, for paying grants. The auditor general noted that in the past financial year Sassa failed to account adequately for about R10-billion.
The Special Investigating Unit continues to make progress in uncovering grant corruption, but there is official lethargy in regard to prosecuting offenders. Broadly speaking, however, the grants system works and has succeeded in bringing marginalised South Africans into the economy. Departmental initiatives designed to stem substance abuse and encourage early childhood development are also off the ground.
However, funding of cooperative initiatives has stalled, and there is still a shortage of social workers and capacity to implement the Children's Act.
Nkosazana Dlamini-Zuma: Minister of Home Affairs
Grade: B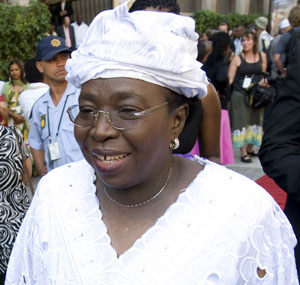 Since taking over as minister last year, Nkosazana Dlamini-Zuma has been diligently chipping away at the mountain of corruption, maladministration and Kafkaesque bureaucracy that is the department of home affairs.
Such laudable efforts were, however, marred by the department's chaotic attempts to register Zimbabweans as legal residents of the country. The endless queues of desperate applicants highlighted the disparity between the department's incapacity and the demand for its services.
Mavuso Msimang, on resigning from his position as director general in March, after three years in the hot seat, provided a damning insight into just how daunting the home affairs turnaround is turning out to be.
Delivery for South Africans seeking identity documents has been reduced to two weeks and there is a more modern, user-friendly interface with clients. The approval of study, work and business permit applications has been centralised, reducing turnaround times.
But widespread corruption remains, underscoring the need for tougher security systems. The department still suffers from a severe IT skills shortage and the identity document (ID) smart-card system has yet to be implemented — the R5-billion tender was withdrawn this year.
A comprehensive immigration policy on skilled labour has yet to be developed, while the Refugees Amendment Bill and the Immigration Bill, both tabled in Parliament, have drawn criticism from opposition parties and NGOs. Largely this is because the Bills pay scant regard to asylum-seeking economic migrants and create more bureaucracy for the processing of applications.
She showed political courage by cancelling a tender awarded to ANC funder Robert Gumede and has made the experience of the home affairs department more bearable for ordinary South Africans.