Capetonian artist Ayanda Mabulu's painting Yakhal'inkomo – Black Man's Cry has been removed from the exhibition space at the FNB Jo'burg Art Fair 2013. Based on the 2012 Marikana massacre, the art work depicts President Jacob Zuma holding a dog that appears to be attacking a man beneath the ANC insignia. Also depicted in the art piece is Economic Freedom Fighters' president Julius Malema, Queen Elizabeth II, Prince Charles and other political figures watching the event.
According to the City Press on Friday, Mabulu said the piece was removed for fear that it "will offend sponsors and important people".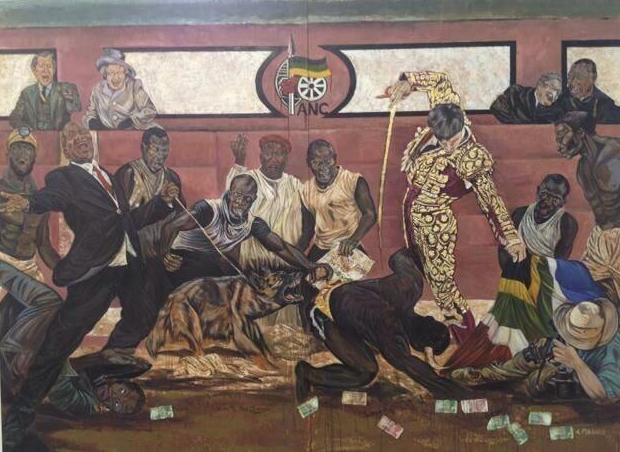 ?
?(Image via @mandyldewaal? on Twitter)
"I understood this sort of thing in Cape Town when the AWB was after me [for his depiction of Eugene Terre'Blanche] but I did not expect this in Jo'burg, which is supposed to be black," he told City Press.
"Maybe the best thing is for me to fuck off from this country if this is the case."
Mabulu said he received a call from his gallery, Commune1 on Thursday, "the day of the opening of the fair, informing him that the painting would no longer be shown", said the report.
'Balance different interests'
Event organiser and director of Artlogic Ross Douglas told the newspaper: "There was by no means any pressure from FNB or the government to remove the painting. It was my decision. I felt that the art fair has a responsibility to the creative economy and the painting could compromise that.
"I understand why Mabulu made the work and why he is upset. However, it's part of the challenge of running an art fair that one has to balance different interests. I must look after the interest of the artists, the sponsors, the buyers and the audiences. In the end it's an art fair, not a biennale," said Douglas.
"We have a responsibility to many people who rely on the fair economically. I felt this was not the year to show such a work. I go to art fairs all over the world and ours is the least censored."
This isn't the first time the artist has painted an image of the president. His 2010 piece Ngcono ihlwempu kunesibhanxo sesityebi ("Better poor than a rich puppet") featured Zuma in the nude along with other politicians.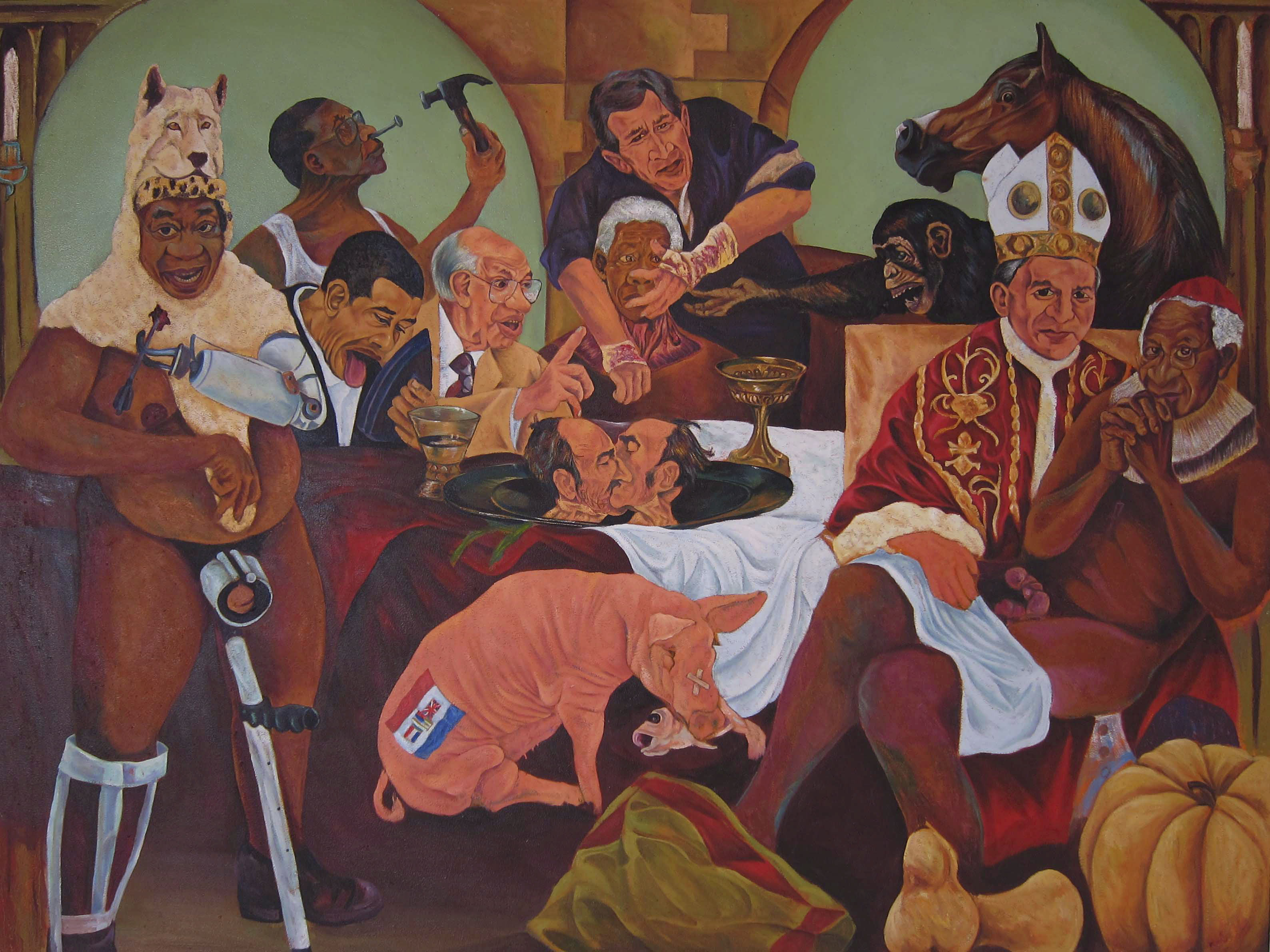 ?
Ngcono ihlwempu kunesibhanxo sesityebi?