Take a bunch of city-worn souls, place them in a cosy, comfortable container, tenderise with bold lashings of flavour, add a dash of kindness, a dollop of integrity and always remember to keep things real. It might not be a recipe for world peace, but it's a step in the right direction and it's a formula that Klara Molinaro and Zeus Gusson, the owners of the Pudding Shop in Parktown North, Johannesburg, are using to positive effect.
"I honestly believe that if all of us became foodies the world would be a very different place," says vegan bodybuilder and chef extraordinaire Gusson. "It would be a lot less about money and a lot more about spending time with friends and family."
The restaurant is all about creating a gentle, nurturing environment for people to do just that. Fig ivy crawls up the interior walls and vines thread through the rafters to create a fresh and inviting garden-like scene. Fresh flowers are a constant, but the place settings and décor change frequently, according to the season or the owners' whim.
On Tuesday mid-morning the restaurant is quiet: there's a middle-aged businessman sipping a coffee and mulling over a newspaper, a young woman tap-tap-tapping on her laptop and a love-dazed couple sipping sparkling wine and enjoying a quiet celebration.
"We actually prefer it when it's like this," says décor diva Molinaro. "On weekends it gets busy, but for us this is what the space is really about."
Having just marked their one-year anniversary, however, it seems unlikely that the Pudding Shop will remain cool, calm and collected. The mid-week lunch trade is picking up and weekends are packed.
The reason is simple: people are drawn to the fresh, wholesome, wickedly divine, glorious food, which adds a twist to the textures and flavours of Turkey, India, Morocco and Hungary.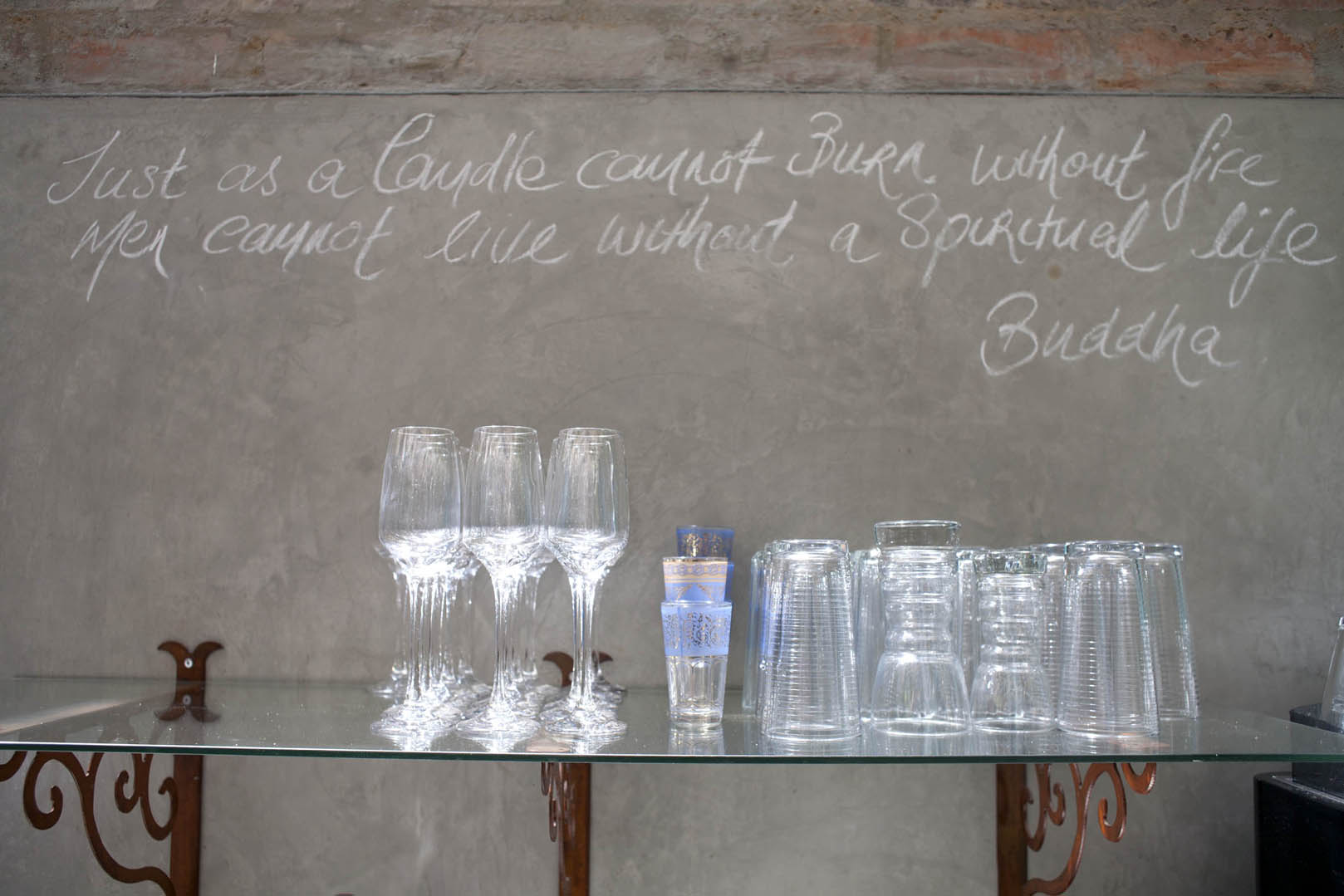 What might come as a surprise is that the menu is primarily vegan, with the odd vegetarian and fish choice. (Vegans can rest assured that the dairy produce is kept completely separate and the fish options are prepared in a different kitchen.)
Some of the menu options include an avocado and red bean burger served with a spicy lentil tomato sauce, side salad and potato crisps. A Tuscan tasting plate, comprising baby marrow rosti scented with orange zest, served with aioli. Baby spinach, olive, roast pepper and lentil timbale served with a spicy tomato salsa and walnut and mushroom pâté with melba. There are also the fish cakes served with a potato mash and beetroot purée, dill and lemon sauce.
And it wouldn't be much of a "pudding shop" without their baked ginger toffee pudding served with coconut and pineapple ice cream drizzled with a lime and raspberry coulis or a selection of cakes and fudge.
"[Our menu is] obviously mostly vegan but it's not that we are out to sell vegan," says Gusson. "Our philosophy is not to be holier than thou. We aren't preaching to anyone. We aren't saying you can't have your bacon and eggs. What is important is the food and the flavour. We like to be a bit cheeky. We like to get away from the obvious and make flavourful, interesting food."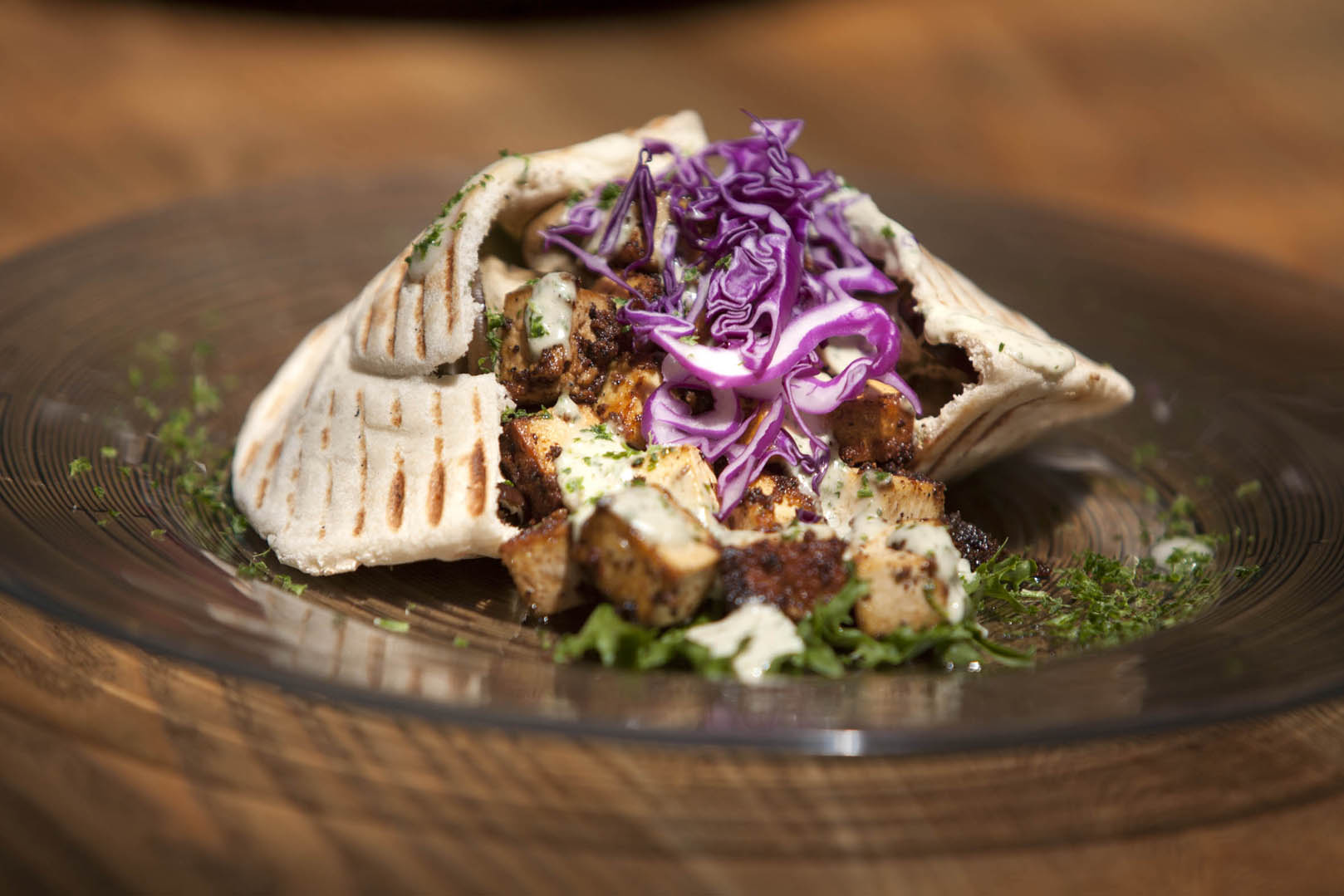 "I'd like to take away the word vegan altogether," says Molinaro, who calls herself a "flexitarian" and does eat some meat and dairy. "It isn't really about that. I don't want to push a particular diet, but it's about eating consciously. It's about holistic, balanced, lifestyle people. There's so much aggression out there. People on the road vloeking [swearing at] each other. For us, food is about nurturing the soul.
"I think balance and gentleness is what people need. I like to say: 'Stop and look at yourself, look at your life' … but I like to do it in a gentle way."
The Pudding Shop is at 43 7th Avenue, Parktown North, Johannesburg. Email: [email protected] or phone 061?444?3493