Zanele Muholi, a self-styled "visual activist", is nominated for her photobook Faces and Phrases, in which black-and-white portraits of South Africa's LGBT community are accompanied by searingly honest first-person accounts of discrimination and violence.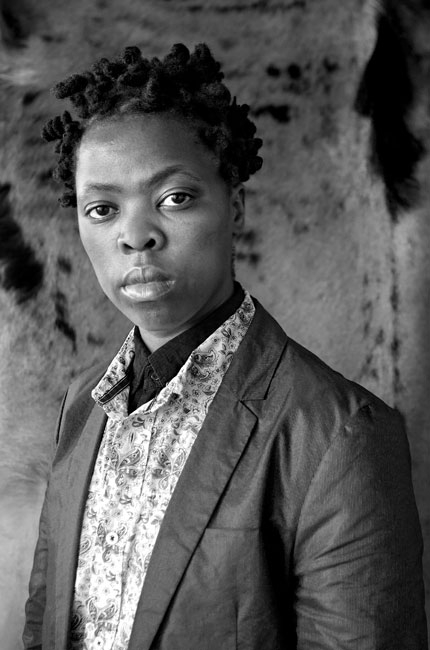 Zanele Muholi
Mikhael Subotzky makes the cut for his monumental book Ponte City, a collaboration with the British editor of Colors magazine Patrick Waterhouse, which looks at life in a towerblock of the same name in Johannesburg – the tallest residential building in the whole country.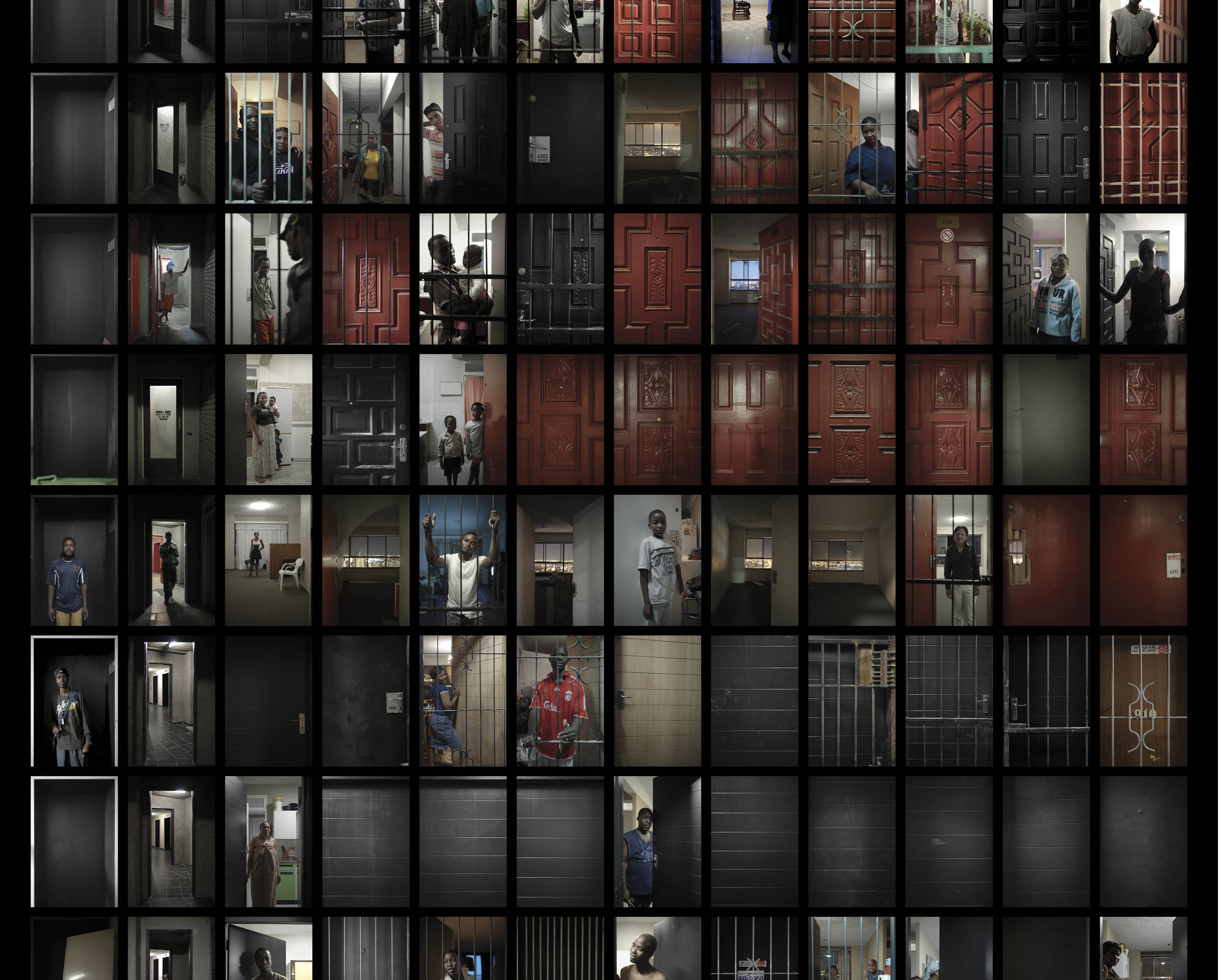 Mikhael Subotzky's Ponte City
The annual £30,000 prize is awarded to a photographer whose work has "significantly contributed to photography in Europe" in the past year. Interestingly, both Muholi and Subotzky are politically committed artists and have been nominated for books rather than shows (though an exhibition of Ponte City has just opened at the National Galleries of Scotland).
While this year's Deutsche Börse reflects the importance of the photobook in contemporary photography, one of today's most distinctive bookmakers, Viviane Sassen, has been nominated for an exhibition, Umbra, held at the Nederlands Fotomuseum last summer. Made up of abstract photography, drawings and installations, and accompanied by poems written by Maria Barnas, it highlighted Sassen's signature use of vividly contrasting colours and geometric compositions.
The fourth and most surprising nominee is the 68-year-old Russian photographer Nikolay Bakharev, a former mechanic. His portraits of bathers on Russian beaches were mostly captured in the 80s, when it was forbidden to take nudes. His black-and-white images move between the relaxed and the softly erotic, and give us a glimpse of another Russia at a time when everyday life went undocumented.
As ever, the shortlist will be debated as much for who was left out – Lorenzo Vitturi, for instance, whose book Dalston Anatomy is a vibrant and wildly imaginative ode to Hackney's Ridley Road market. That said, the nominees do reflect the range of styles and subject matter of contemporary photography – and it is good to see some socially engaged photography here. (Muholi co-founded the black lesbian activist group The Forum For the Empowerment of Women, and made the award-winning documentary Difficult Love in 2010.)
Though it is well-nigh impossible to second-guess the DB jury, Subotzky and Waterhouse are surely strong contenders, if only for the extraordinary ambition involved in Ponte City. It took six years to make, during which they photographed every resident, every door, the view from every window and every TV in the 54-storey building – as well as sorting through the trash for evidence of the lives lived there. My money's on Sassen, though, who is the most intuitively gifted artist on the shortlist, with an unerring eye for colour and form. She makes strikingly beautiful books and ambitious exhibitions – one of which, Analemma: Fashion Photography 1992-2012, is currently on at the Photographers' Gallery in London.
One thing is certain: come next May, the workings of the DB jury will remain, as ever, an utter mystery to the rest of us.
Works by the shortlisted photographers will be exhibited at the Photographers' Gallery from 17 April to 7 June 2015. The winner will be announced on 28 May 2015.