Looking through the archives of South Africa's queer history in the library at Gay and Lesbian Memory in Action (Gala) in Braamfontein, Johannesburg, is like finding the mysterious wardrobe into Narnia.
We never know how much knowledge and history lies beyond the surface of icons who have laid the groundwork in liberatory movements. Leaders such as Simon Nkoli, Michele Bruno, Beverley Palesa Ditsie and Phumi Mtetwa, to mention a few, are still barely known to many.
Preserving our history and culture is something we ought to do, not just in niche pockets but collectively. The work of archiving aspects of queer culture, such as the history of drag, shouldn't be done solely by queer people or queer organisations such as Gala.
"Drag is slowly dying out. This is because there is no support," says Dame Zsa-Zsa Whitney Gabor Houston, or Zsa Zsa for short, a lesbian, gay, bisexual, transsexual, queer and others (LGBTQI+) activist.
Zsa Zsa, who hails from Durban and now lives in Johannesburg, is the founder and director of the Trans Power Care Centre, an organisation that looks at ways to make environments safer for transgender people. She collaborates with government departments to make Gauteng a safe province for all LGBTQ+ people. She is also the title holder of Miss Gay RSA 2017-2018.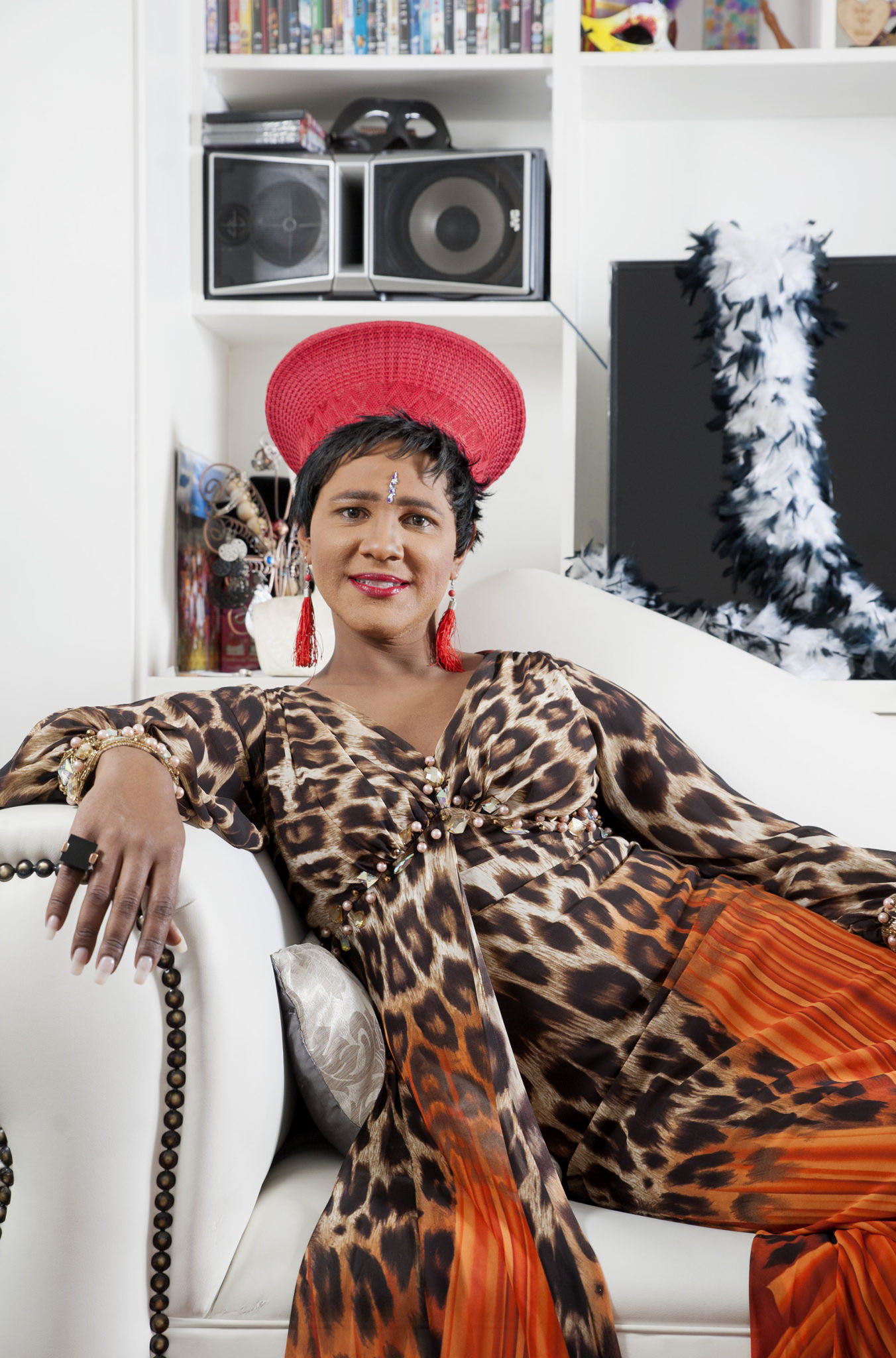 Peace and love: Dame Zsa Zsadoes more than perform. She is an activist for transgender people's rights. (Photo: Madelene Cronjé)
Zsa-Zsa discovered that she was trans at the age of seven. Thereafter, she started imagining life as a woman through music, art and gender performance.
"This fantasy life of mine took me through many hardships and pain I felt in reality. I started identifying as a female impersonator at first. I would rarely call myself a drag queen, as heterosexual men can be drag queens as well. I always knew I was a woman and found it weird growing up with people saying 'boy', 'man', 'sir', 'mister' and 'dude'. All those masculine terms just turned my stomach.
"My biggest fear was coming out to my family but, once I understood who I was and respected myself, it became easy. Everything else just happened in its own time."
Much like Zsa Zsa's own journey, the origins of drag initially focused on the art of female impersonation. One of the most common occurrences was in the performing arts where men frequently played women's roles, especially when women were barred from acting.
Drag, as queer performance, did not exist, because cross-dressing in public was illegal. Some of the earliest information we have about explicitly queer drag dates back to the United States in 1893. In Gay American History: Lesbians and Gay Men in the USA, author Jonathan Katz reprints one doctor's letter to a medical journal,which warns of "an annual convocation of Negro men called the drag dance, which is an orgie of lascivious debauchery".
To bring drag's history closer to home, Michele Bruno, one of Johannesburg's most sought-after hairdressers and trail-blazing gender-variant personalities, was well known in some of Johannesburg's more flamboyant social circles in the 1960s and 1970s, Mark Gevisser wrote in his obituary for Bruno in the Mail & Guardian in May 2016. In 1969, Bruno also became the country's first Miss Gay South Africa, but received more media attention for being one of nine queer people arrested in the Forest Town raid of 1966.
Alongside the other eight people, Bruno was arrested for "masquerading as a woman" at a gay party, which precipitated an anti-gay clampdown and marked the beginning of the South African gay rights movement, of which Bruno became a vital part.
Since then, the movement has fractured along class, race and gender lines, and black transgender women face significant hurdles in drag communities.
Zsa Zsa has had her fair share of these divisions. For example, some drag queens say that a transgender woman shouldn't participate in the culture because it detracts from what it's meant to be.
She relates an incident in 2014, at Miss Gay Jozi, a beauty contest held at the Melville club Simply Blue. At the pageant, Miss Tee from Daveyton became the first transwoman to win the title, which also won her a front cover for Drum magazine. The article featured a transphobic headline, which exposed the newly crowned winner to fierce debate about whether transwomen have a place in South Africa's broader pageant culture.
A similar clash occurred at Miss Gay Western Cape in 2010, when transgender individuals were not eligible to enter the pageant.
More recently, the internationally celebrated drag star RuPaul received a backlash for his controversial comments about transgender women who have had breast implants or undergone hormone replacement therapy.
They would "probably not" be eligible to compete in RuPaul's Drag Race, because "it changes the whole concept of what we're doing", said RuPaul. The star later added to this on Twitter by comparing trans drag queens to steroid-abusing professional athletes, before apologising amid a wave of backlash.
In response to RuPaul's comments, trans actress Alexandra Billings issued a blunt note to the star: "You did not invent drag, we did."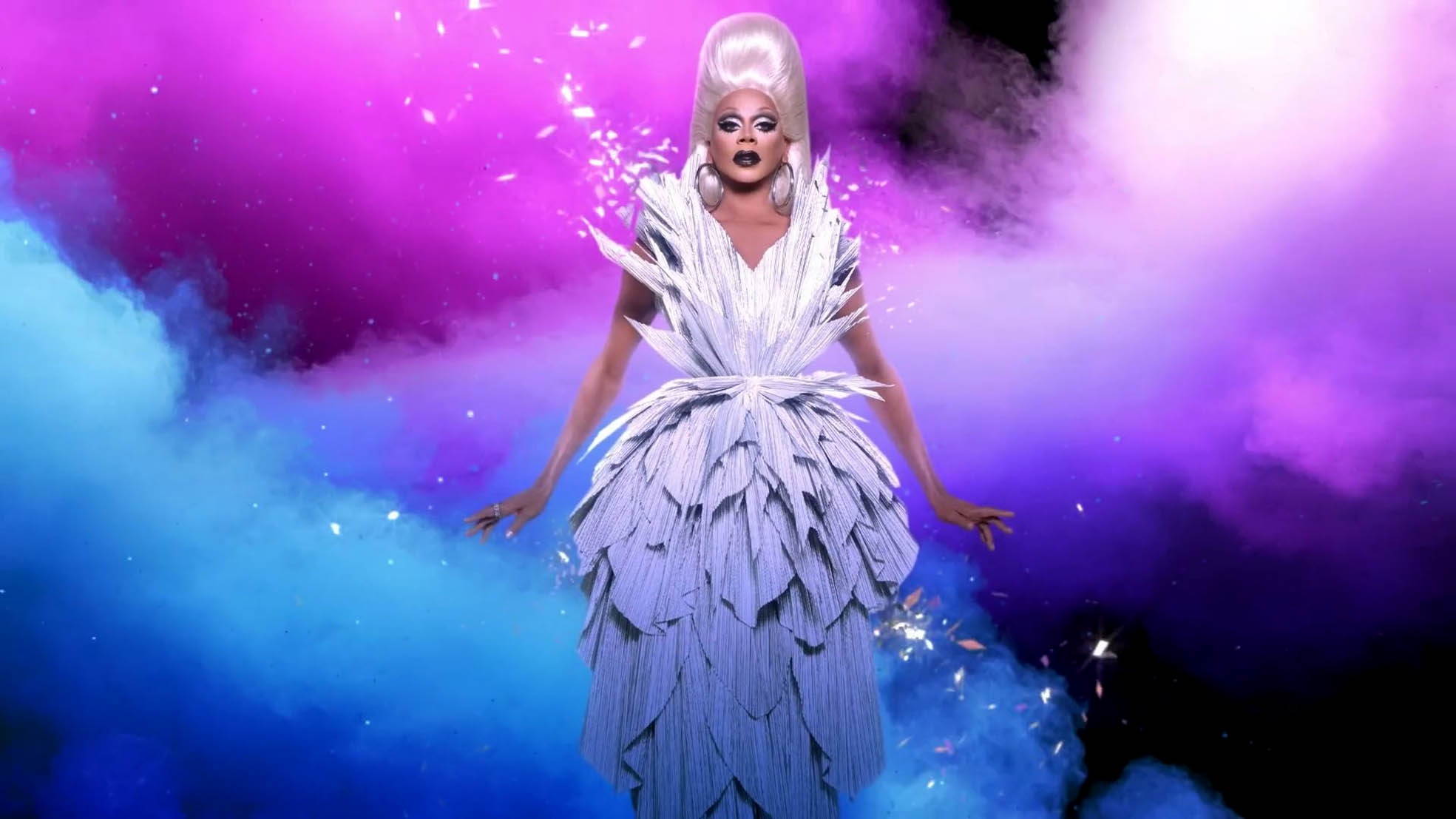 American celebrity RuPaul, who hosts a drag show, was slammed after comparing trans drag queens with steroid-abusing athletes.
Zsa-Zsa reaffirms the comments made about transwomen in drag.
"It's as if there is a stigma attached to it. Many people are of the mindset that, if you are seen or found to be in the presence of drag people, you will be labelled as or seen as a drag queen. This is the same with transgender people.
"This stigma is not only among the heterosexual community, but seems to be more among the LGBTQ+ community. The transgender community face more discrimination within than we do out there. Perhaps one way of reigniting drag is to make people understand the true meaning."
For Zsa Zsa, one of the captivating things about the art of drag is how the queens carefully impersonate celebrities and embody femininity. The dame first drew her inspiration from singers such as Sibongile Khumalo and Miriam Makeba, as well as international stars like Patti LaBelle, Aretha Franklin, Mariah Carey, Whitney Houston and Dame Shirley Bassey. These inspirations bring out the way she performs on stage and how she expresses herself in drag.
In her life off stage, the dame aims to create change through study and policy. "I'm currently working for the Human Sciences Research Council on a transgender project. This is the first of its kind in the country, and we look forward to this study being able to help enlighten everyone, most importantly the heterosexual people, on the risks and issues which we as the transgender community face on a daily basis."
Zsa Zsa started the Trans Power Care Centre in the hope of making providing transgender people with services,education on transgender issues for the public, families, friends and support groups, as well as shelters for homeless transgender people and HIV counselling. She says the work she does through the office of the premier and other Gauteng departments "is to create an environment where we all live in peace and harmony, with no stigma and discrimination against your race, gender, sexuality or ethnicity".