The South African pavilion was a 'disservice to the country' — and no one could speak Mandarin
---
Shanghai — Participants and observers alike have slammed the sorry state of South Africa's pavilion at the first China International Import Expo, one of the largest trade fairs ever held.
"If you look at the set-up of the South African pavilion, it was shabbily done. If you look at the products displayed, South Africa could have done better," said David Monyae, co-director of the Confucius Institute in South Africa. "In terms of the vision and the effort put in, it looks like the department of trade and industry just woke up one morning and set up a table. It was poorly done. A disservice to the country."
The Mail & Guardian visited the South African pavilion on Tuesday morning, the first day the expo was open to the public, and it was difficult to disagree with Monyae's assessment. Despite occupying a prime position opposite the pavilion of China — a placement intended as a mark of respect from the hosts — several South African booths were unoccupied, and others were still being readied, with boxes and promotional materials littering the floor.
The products on display were hardly a showcase of the best that South Africa has to offer. It included a line of children's leather shoes and a generic peri-peri sauce brand. One participant, Beef Master Kimberley, said that they were not interested in growing their existing trade with China because they had no capacity, and were only participating at the behest of the trade and industry department. Another, the Northern Cape economic development agency, had not thought to bring tasters for the selection of the province's wines it was trying to flog (in contrast, other wine producers such as Australia and Chile had set up enticing bar areas that attracted much interest).
Most damningly, not a single South African participant spoke Mandarin, or had employed translators, leaving them unable to communicate with the vast majority of the hundreds of thousands of Chinese business people streaming through the expo's halls. Only one of the dozen or so South African booths had bothered to prepare any Chinese language materials.
Nor were some of South Africa's key industries represented. Inexplicably, there was no tourism stand, despite the fact that the market for tourists from China is anticipated to grow exponentially over the next decade.
National shop window
The import expo, held in Shanghai, attracted more than 300 companies from 170 countries. More than 130 countries put together country pavilions, which function as a sort of shop window for nation states: a chance for each to make its elevator pitch, explaining what it has to offer and why it is worthy of investment. The point is not just to make a good impression, but also to attract a share of the $10-trillion that China has promised to spend on imports in the next 15 years.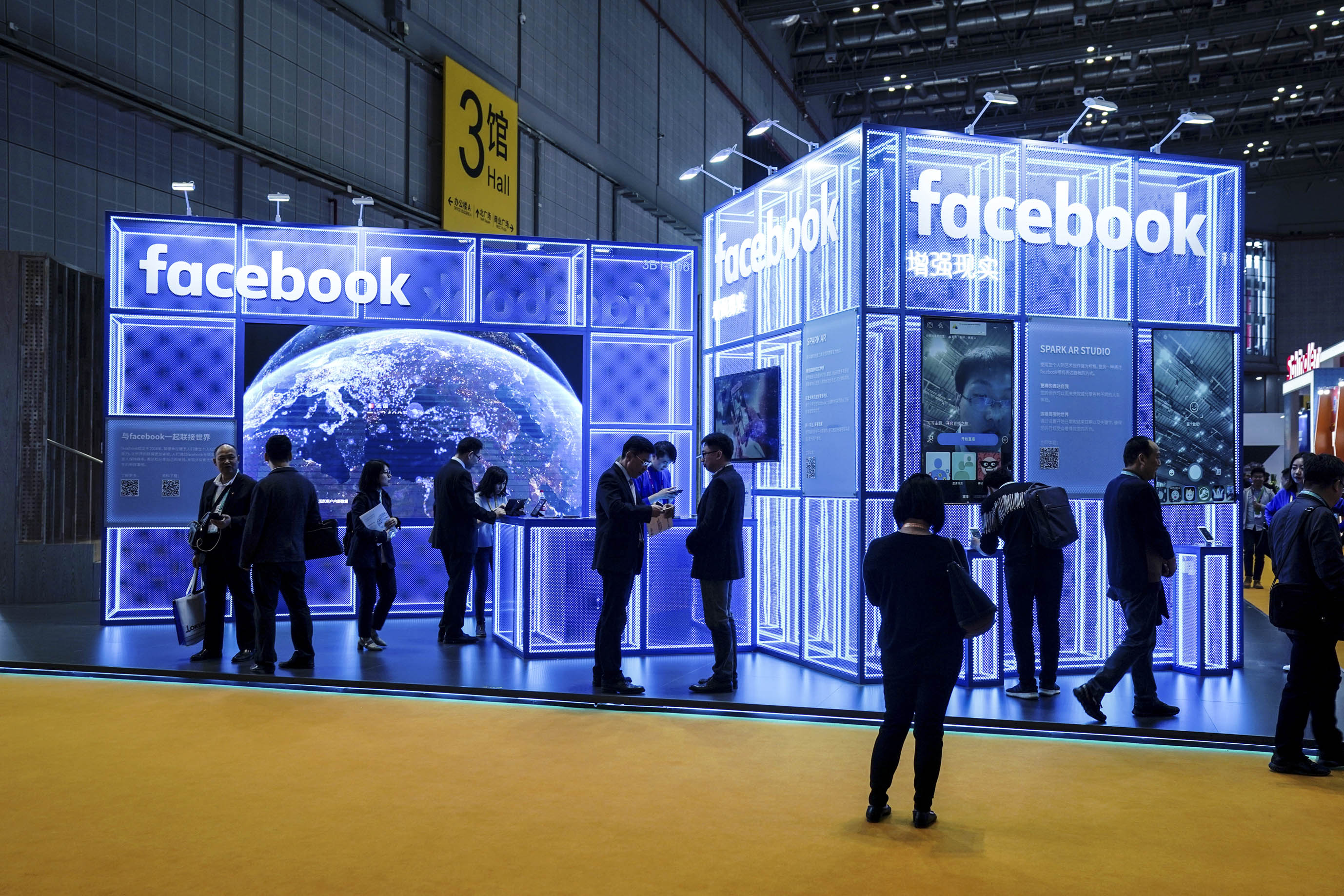 Aly Song/Reuters
On this showing, not much of that money will be coming South Africa's way.
"I'll tell you one thing: we need to up our game," said Dumi Mbatha, who was manning a booth on behalf of the Dube Tradeport, a special economic zone based in KwaZulu-Natal.
She said South Africa's offerings compared poorly with the high-tech products on display in other country pavilions. "The minister [Trade Minister Rob Davies] was here earlier. I hope he was taking notes."
Sandile Ndlovu, the executive director of the South African Aerospace, Maritime and Defence Industries Association Export Council, which was represented at the expo, was equally scathing in his assessment. "The defence industry is the only value-added industry in the South African pavilion. [South Africa] really missed the boat. And we are right opposite the Chinese pavilion. It is a prime spot."
Another participant, who asked to remain unnamed, said the South African pavilion "is not at the level" of its competitors.
South Africa's poor showing was especially stark in contrast with its African rivals. In particular, Ethiopia, Kenya and Senegal produced slick, sophisticated exhibits that projected an image of efficiency and professionalism, complete with interactive displays and Mandarin speakers to translate.
Nigeria's pavilion, on the other hand, was arguably worse than South Africa's, consisting of little more than a few rocks labelled "minerals" and a chart that outlined the country's vast oil reserves.
The M&G sought comment from the department official who organised the South African pavilion, but he declined to give his name or comment, on the basis that he is not authorised to speak to the media.
Monyae said: "South Africa has some of the most outstanding products that it failed to demonstrate with a Chinese audience that is rich with resources and willing to buy. It's just unfortunate that South Africa failed to sell itself among so many other countries that have done better than South Africa, including Kenya, and Senegal, who were better in terms of organisation and efficiency and knowing what to pitch in terms of understanding their audience."
He added: "This is a country that, under President [Cyril] Ramaphosa, is looking at foreign investments as the key issue to deal with unemployment, and to raise $100-billion in the next five years. There can never be a better place than at this exhibition to showcase the country and clearly state that South Africa is open for business. It's disappointing for all South Africans."
China's coming-out party
The expo was held in the world's largest convention centre, purpose-built for the occasion. The event was about more than just trade: it was also the starting gun for China's much-anticipated "second opening", and a statement of intent from a newly confident superpower.
With China's first opening, spearheaded by Deng Xiaoping in 1978, China cautiously re-entered world markets, setting the stage for rapid economic growth in subsequent decades. Although China has come a long way since then, trade remains tightly controlled and limited in scope, and foreign companies are allowed only restricted access to China's population of 1.4-billion.
Some of these controls are about to be lifted, if Chinese leader Xi Jinping is to be believed. In his keynote speech in Shanghai, described by breathless state media as a legacy-defining moment, he announced plans to reduce tariffs and ease market access, positioning China as a champion of globalisation and the free market — especially relevant against the backdrop of the nascent trade war with the United States.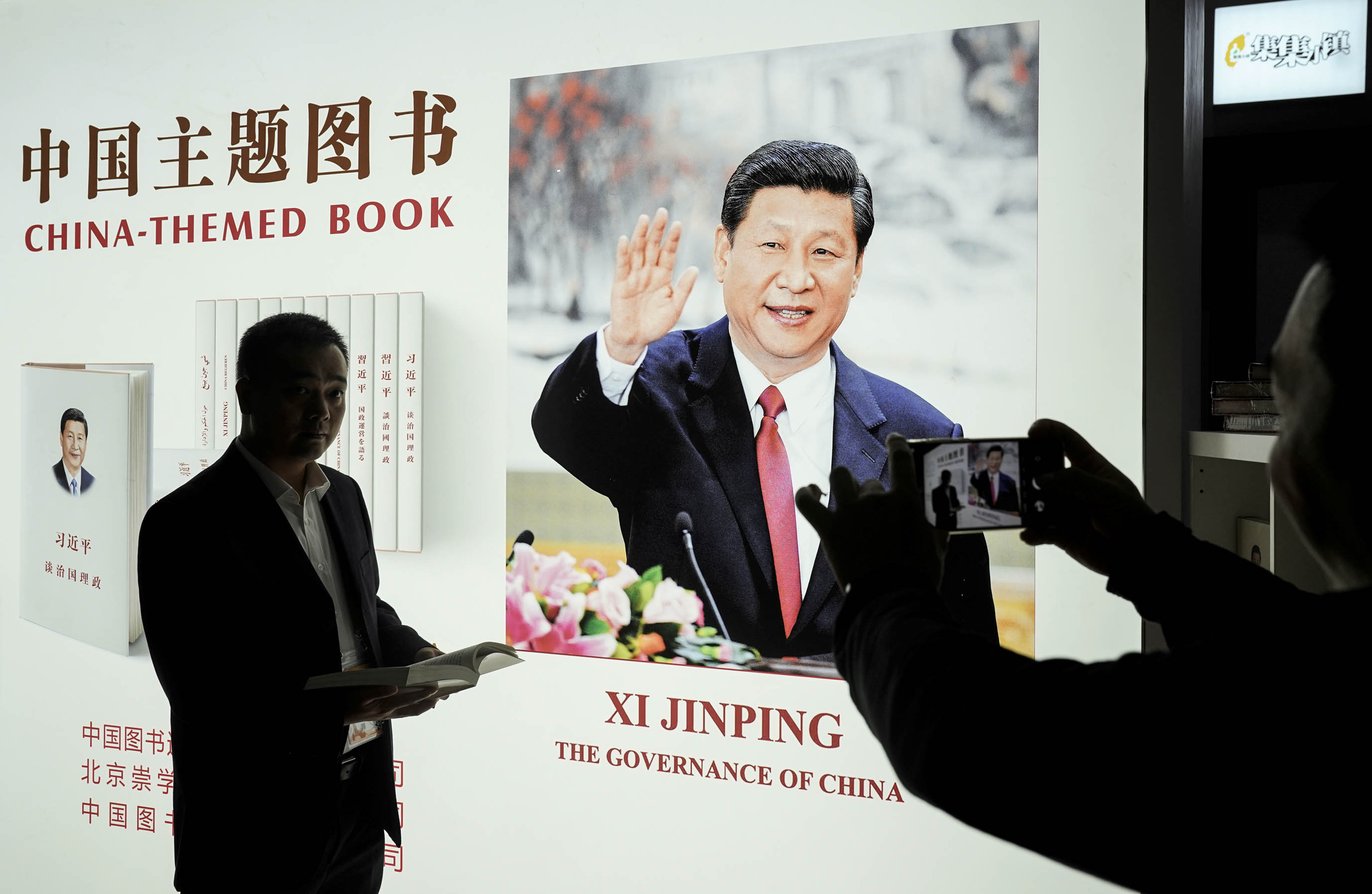 Aly Song/Reuters
"China will not stop its effort to pursue higher-quality opening up! China will not stop its effort to pursue an open-world economy!" said Xi (exclamation marks as per the official transcript; the president's delivery was typically monotone).
Analysts are sceptical about the practical significance of Xi's rhetoric, noting that this "second opening" remains very much on China's terms, and is still short on detail about which industries will be liberalised and to what extent. Other critics have noted that China's "second opening" does not necessarily extend to its citizens: China's human rights record remains questionable, especially in its Xinjiang province, where more than a million Muslim Uighurs have been detained in "re-education" camps.
Symbolically, however, the significance of this event, and Xi's speech, cannot be overstated. This was China's coming out party as a confident superpower, made all the more remarkable by the presence of the global capitalist business elite bowing down before a communist state.
We are the future, China is saying, and in Shanghai this week everyone was putting their best foot forward in a bid to earn a piece of it. Everyone, that is, except South Africa.
Simon Allison was a guest of the newspaper Economic Daily