There's always a lot happening at Africa's Travel Indaba, it's almost impossible to keep up with what everyone is doing: the new partnerships being formed, new products being launched, deals being signed. The impact of Africa's Travel Indaba will be felt in the unfolding year as deals materialise and business collaborations come to life. Here are some highlights from Africa's Travel Indaba that are worth keeping in mind as the Indaba comes to a close and we move into a new era post-elections.
Sho't Left Travel Week kickstarts at Africa's Travel Indaba
Sho't Left Travel Week is a campaign that was launched last year for the first time. It is aimed at encouraging local service providers — accommodation, restaurants and tour operators — to offer South Africans travel discounts, which will only be available for purchase that week. You can purchase your travels and make bookings that week, but you can travel anytime outside of Sho't Left Travel Week. Last year, 325 service providers participated, offering locals up to 50% discounts after a little marketing.
This year, the campaign was launched at Africa's Travel Indaba, where South African Tourism (SAT) got service providers at the Travel Indaba interested in signing up. The deals are only available to South Africans as part of promoting local tourism said Mashoto Mokgeti, SAT's head of domestic tourism. SAT has invested R15-million in marketing towards this campaign, so those who sign and become part of it will also reap some of the marketing benefits. Those interested can register at deals.southafrica.net
Tourism Business Council of South Africa launches Jurni
TBCSA has partnered with Amadeus to bring Jurni to life. The data management company will consolidate comprehensive tourism data and equip tourism businesses with insights to inform their business strategies. Jurni will develop a booking tool that will improve access for small and medium tourism enterprises to the global market, as well as a visitor portal that will better showcase the South Africa tourism product. The product will offer a geo-location mapping of South African experiences, access to a tourist safety tool, a helpline and social media sharing.
South African Grading Council introduced new grading categories
The South African Grading Council has introduced new categories that are more focused. Instead of accommodation or hotels, the grading council will grade according to categories such apartment hotels, small hotels, boutique hotels, and they'll include a new five-star premium for products that represent the pinnacle of luxury. The grading council has also introduced new dimensions to grading which allow for properties to capitalise on their niche markets such as being child-friendly, pet-friendly, wedding venues, spa and wellness facilities.
Cradle of Humankind celebrates 25 years
The Cradle of Humankind is celebrating its 25th year since the discovery of Little Foot by professor Ronald Clarke of the University of the Witwatersrand and the Sterkfontein research team.
First Green Stand Award at Africa's Travel Indaba
The idea of a green stand award was introduced at Meetings Africa, which took place earlier in the year. The Green Stand awards are aimed at recognising companies that embody the principles of environmental and social sustainability practices in how they present themselves at Africa's Travel Indaba. Some of the green practices include using recyclable material and easy-to-carry material that costs less to transport. The organisers of Africa's Travel Indaba also took sustainability quite seriously by offering water tanks with paper cups for example, instead of handing out plastic water bottles to everyone. The trash bins encouraged people to divide the waste so as to make recycling easier. The green small stand award was given to Onomo Hotels, the medium stand to Featherbed Co, large stand to Thompson Africa and pavilion to Classic Safari Africa.
Regulation of short-term home rentals
The department of tourism is working on a regulation that will give the minister the power and ability to set a threshold of the number of nights one is allowed to host people for short-term rentals in their homes. The threshold will only apply for people who are using their homes to host people. These regulations won't apply to people who are already running full-time businesses of hosting and accommodating people in their properties. This is to avoid people running a business without actually being in the business of accommodation and paying taxes as such. As soon as you go above the threshold then you are at the same level as businesses, and that's why there's a threshold on the number of days. AirBnB welcomes this regulation, said Tourism Minister Derek Hanekom.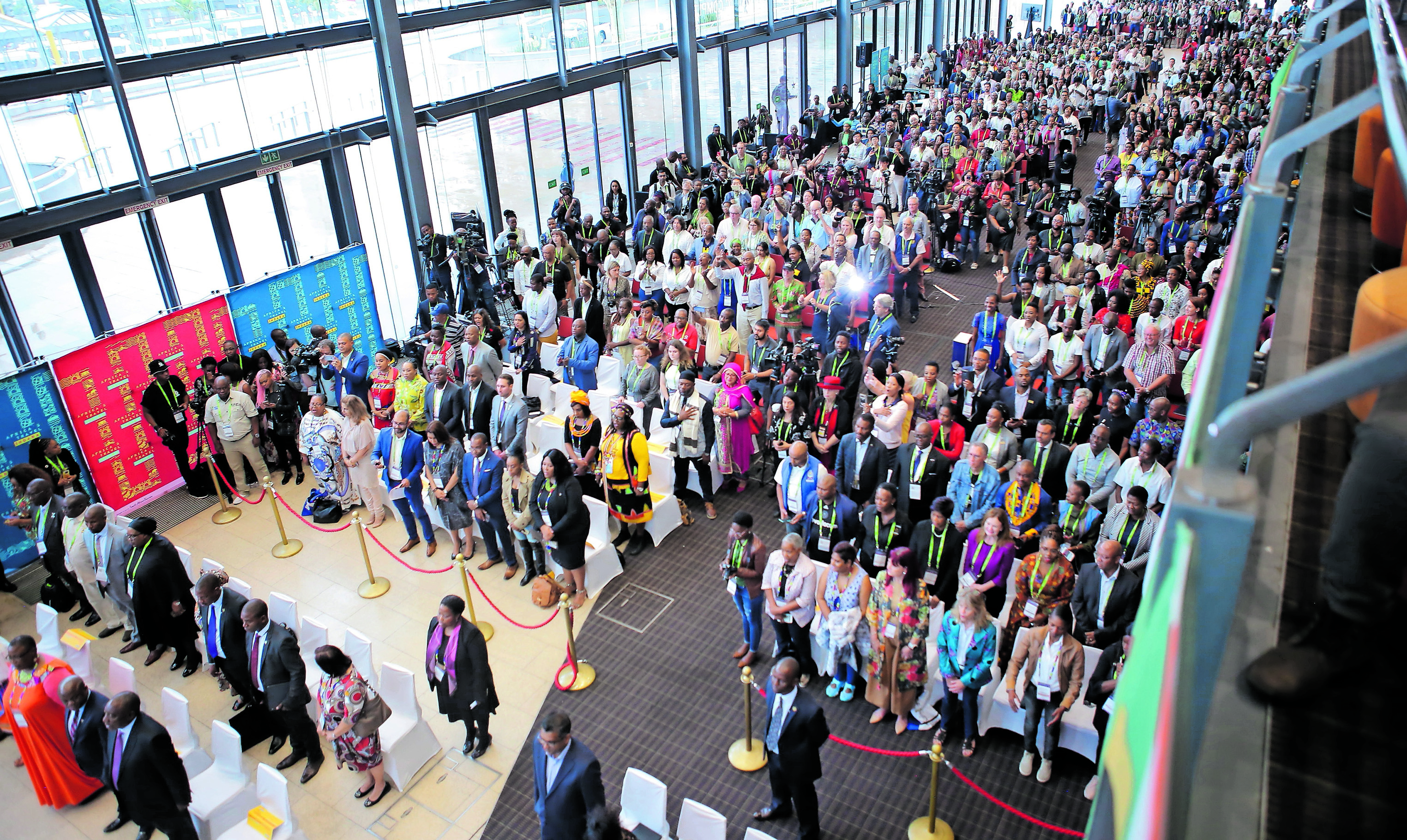 No more red tape on travelling with minors to South Africa
South Africa introduced hectic laws in 2015 that required adults travelling with minors to present documentation of their relationship with the child. This was to combat child trafficking, but ended up having a negative impact on the South African tourism market, because it was no longer as easy for families to travel to South Africa. In the event that you are travelling with a minor, under exceptional circumstances or suspicious conditions, you might be asked to present proof of documentation and should this happen, you will be given the opportunity to obtain those documents, but you won't be required to travel with these documents in the usual circumstances.
Ramaphosa promises world-class e-visa
"We are in the process of overhauling our visa dispensation in a radical way and introducing a world-class e-visa system, and the challenges that you have with the current visa system will ironed out and resolved," said South African President Cyril Ramaphosa. The system has been designed, is being tested, and will be rolled out "in a matter of time" according to the tourism department director general Victor Tharage.
Combating crime and perceptions of crime that harm tourism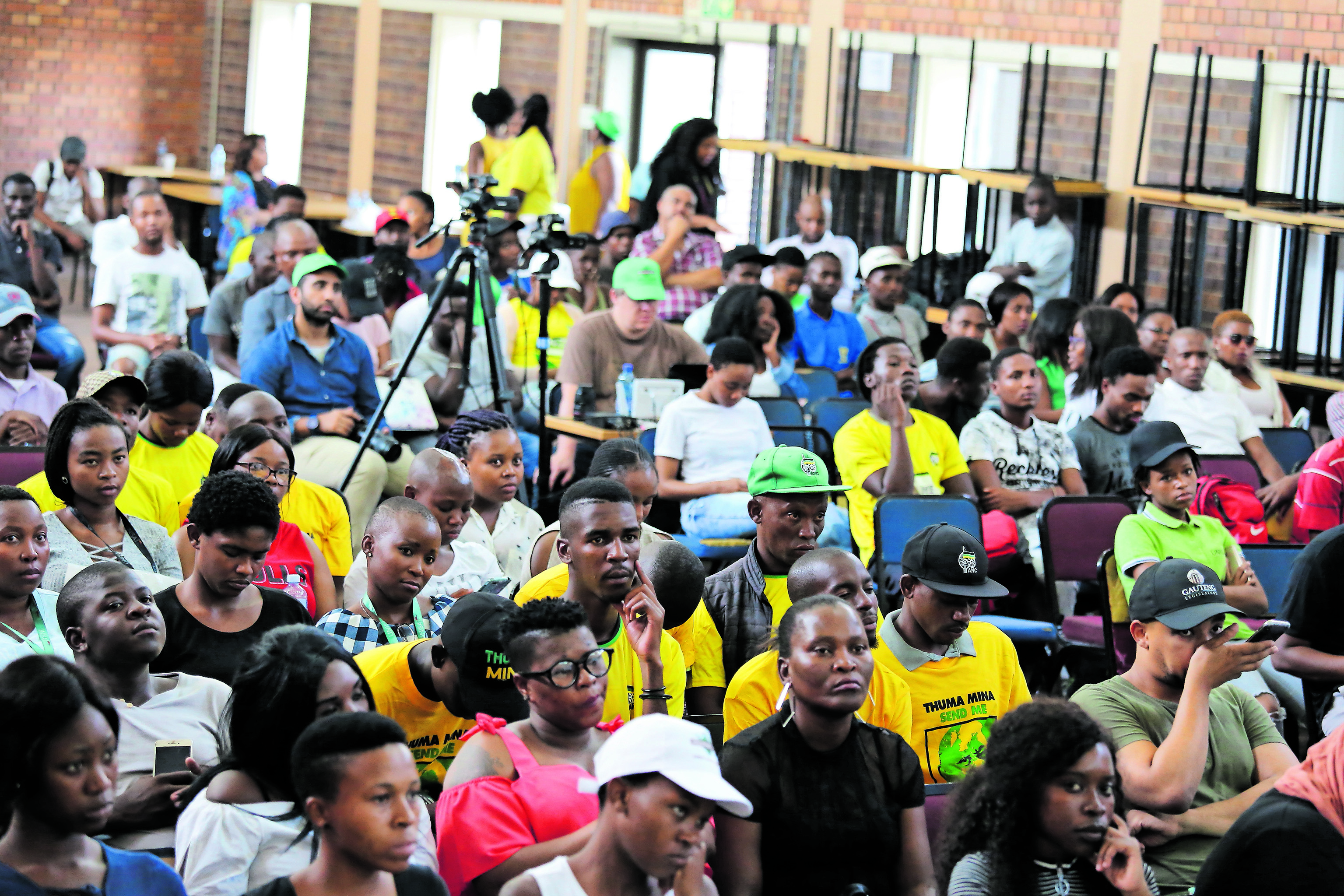 Perceptions of South Africa being a crime-ridden country permeate many parts of the world, and these perceptions are not far-fetched, because crime is indeed a challenge in this country. Africa's Travel Indaba could not talk about promoting travel without tackling one of the dominant stereotypes that prevent many people from visiting South Africa.
"We have to deal with crime and counter the perception that Africa is an unsafe tourist destination. We must devote resources to tackling acts of criminality, particularly crimes that target tourists, and one way we can do this is through tourism safety monitors," said Ramaphosa.
"The tourism safety monitors project that the president mentioned is being piloted in Gauteng; 200 youngsters have been trained and vetted by SAPS. They have been trained and posted in tourist hotspots as information officers and they are linked to law enforcement agencies networks. If a bag is snatched or you have a lost a bag, they know exactly what to do," said Gauteng Tourism head of destinations, promotions and marketing, Barba Gaoganediwe.
This was only meant to be in Vilakazi Street following the shooting of the manager of Sakhumzi restaurant, but it has been rolled out to other parts of Gauteng to cover Maboneng, Braamfontein, Sharpeville, Mamelodi and other townships, said Gaoganediwe.
A call to action to everyone
Many segments of Africa's Travel Indaba seemed to be carrying an underlying call to action for everyone in the industry to find ways to improve tourism on the continent. Whether you are a local or a traveller, you still have the power to contribute to this growing market. The call to action is rooted in the fact that tourism has benefits across various industries from food and drink to retail, art, and many other industries. This is a reason for everyone to get involved, either by travelling locally and supporting small and medium enterprises to creating products and a memorable experience for visitors and tourists who visit our areas. The call is, as Ramaphosa stated, "to be united in our aspiration to brand Africa as a tourist destination for the world and our own people".
Eastern Cape land claim results in a R190-million investment in tourism
The Eastern Cape finance, economic development and environmental affairs MEC, Lubabalo Mabuyane, announced a R190-million investment into the new state-of-the-art lodge and villas at the uMkhambathi Nature Reserve through a partnership between uMkhambathi Land Trust, private investor Colin Bell of Mkhambathi Matters and the Eastern Cape government through the Eastern Cape Parks and Tourism Agency. The investment is a result of land claim lodged by about 40 000 members of a community from seven villages that comprise uMkhambathi. The investment will bring local villagers into the mainstream of the tourism economy by creating opportunities for local businesses during the construction phase and by creating jobs for the communities.
New products launched at Africa's Travel Indaba
Many new and exciting tourism products were launched at this year's Africa Travel Indaba.
Sleep Africa is a one-stop-destination marketing agency that aims to provide a hub for all things related to booking travels. The Hilton Hotel Groups showcased their new Garden Inn, a new addition to their portfolio that targets the traveller who wants a comfortable stay without having to break the bank. The Thebe Tourism Group has also introduced a new and exciting tourism product, the Kruger Shalati, which includes luxury accommodation inside a restored and reimagined train located in the heart of the Kruger National Park, where the historical railway line ends at Skukuza rest camp. The train will be permanently located on the iconic Selati Bridge, giving visitors unparalleled views of the park and the Sabie River. It will be officially launched in December.Online booking tool and visitor information hub Jurni, a mobile application that tourists will use to making bookings, was also launched.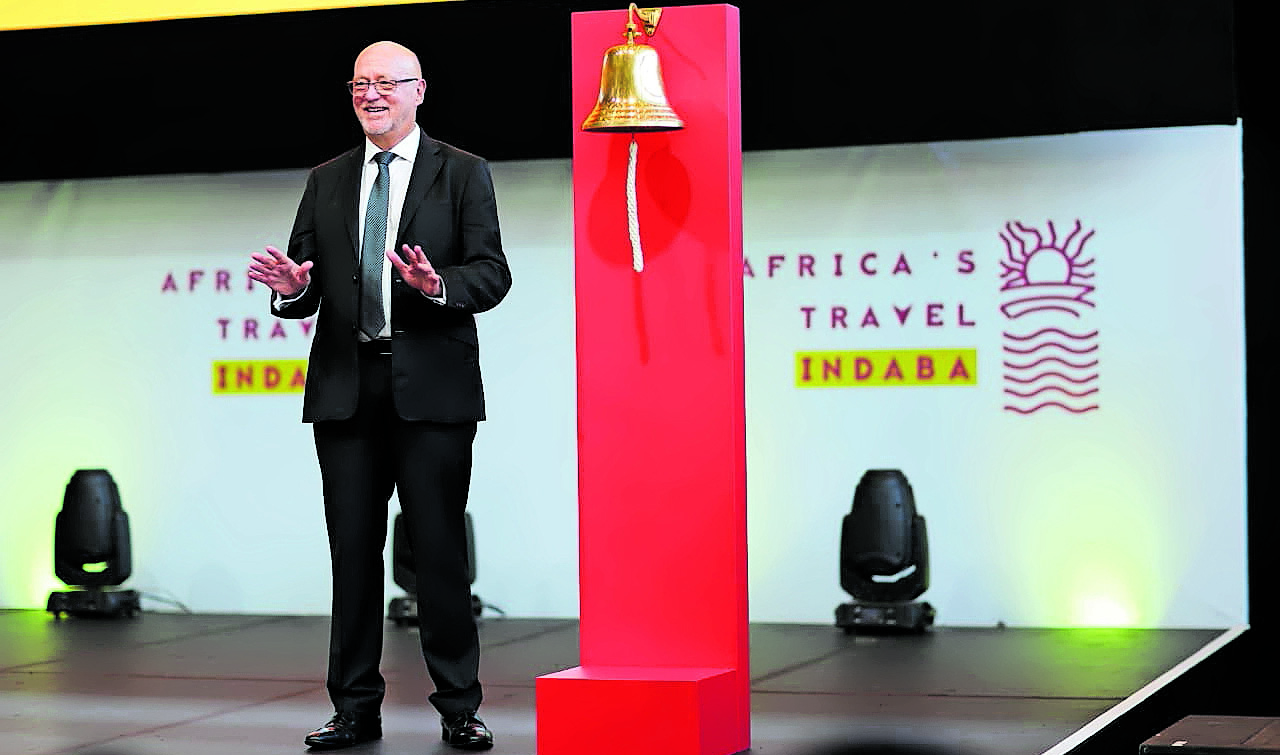 The 4th Industrial Revolution and the South African tourism sector
Many businesses, whether small, medium or large enterprises, are constantly trying to respond and adapt to the changes presented by the 4th Industrial Revolution (4IR) because rapid technological changes and advances have affected several sectors, including the tourism sector. For Africa to make the most of this growing industry, it goes without saying that 4IR must become a priority area for the entire industry to be better equipped to respond to the constantly changing technological age we live in.
"We must be united in our aspiration to brand Africa as a tourist destination for the world and our own people," said South African President Cyril Ramaphosa on embracing new technologies and the age of digital marketing. "We are living in the era of the 4th Industrial Revolution and artificial intelligence. Blockchains are upon us and the Internet of Things requires that our tourism offerings must be well aligned with evolving technologies." When he took to the stage, he addressed a variety of matters including ensuring that the industry is equipped to empower women and the youth. He also spoke at length about making the most of the technological advances in what sounds like an urgent desire to move "as rapidly as possible to an e-visa".
The department of home affairs is already working with New Zealand in piloting an e-visa system, said tourism director general Victor Tharage. "The department of home affairs has designed the system and should be making an announcement about it soon." This point about the e-visa was well received by the crowd.
The 4IR is affecting how businesses function on a daily basis, how they are managed and how they get to market themselves. "What we are seeing is that people always think of hotels in terms of big hotel groups, but we have as many as 20 000 guesthouses around the country, most of them small and medium enterprises. It's very important that all these service providers have access to digital tools that makes their services easy to find. As the department of tourism, we have been invested in ensuring that these businesses are equipped to be knowledgeable, competent and exposed to new technologies so they can become competitive," said Minister of Tourism Derek Hanekom.
The national department of tourism has programmes that are aimed at helping these businesses called enterprise support, which are mostly offered to black-owned enterprises. These programmes are aimed at giving assistance to emerging businesses to become more competitive and efficient. "We have incubators and enterprise development programmes to aid small and medium enterprises be better equipped and to thrive in the age of the 4th Industrial Revolution," said Hanekom.
Hanekom and Dr Nomvuselelo Songelwa, the new chief executive of Jurni, an online portal that will allow travellers to book stays, chose various tourist products and put them in a centralised system, which will be used to collect data that will inform strategic decisions made in the industry. Jurni is the official rebranding of what was previously known as the National Tourism Visitors Information System initiative. The information gathered from this platform will also go towards equipping the tourism sector with the right insights to respond to challenges and opportunities accordingly.
"While we acknowledge the existing platforms and sources of tourism data, there are also data gaps that need to be filled. To this effect, we will create two digital platforms. The first is an SMME booking tool and the second one will be a visitor app and information portal that will feed into the data hub. The SMME tool will allow businesses in peri-urban, rural and township areas to promote their experiences to the mainstream tourism platforms in the same way established companies promote their products," said Songelwa. With such initiatives and the presence of many South African tourism products available online and on social media, Africa is keeping up with the ever-changing world of technology.