One of the Industrial Development Corporation's (IDC) critical aspects is its support to inclusive transformation and empowerment, which, among other outcomes, seeks to attract more youth — particularly women — to manufacturing.
But the current state of local manufacturing, especially clothing and textiles, paints a picture of diminishing prospects, both for existing and aspiring entrepreneurs. In addition, the thought of robotic machines taking over jobs that in the past have largely been the preserve of humans is frightening, yet that's the reality. It's indisputable that the global technology landscape is evolving so fast that it is now taking centre stage in our lives.
"A lot of manufacturing entities are battling to stay afloat, because they are failing to maintain that competitive edge, especially in the wake of new technologies," says Chaz Ngaka. It may get worse for manufacturers that have been slow to embrace the advent of the fourth industrial revolution (4IR) and its impact on automation.
Ngaka owns a midsize clothing manufacturing company in Selby, South of Johannesburg, and is aware of these challenges; she offers a realistic assessment of the state of the industry: "In this cut-throat business, you either adapt or die". Like many developing countries, South Africa is battling an influx of cheap Asian imports that have decimated the local clothing and textile industry.
The IDC's head of clothing and textiles strategic business unit, Dineo Skwambane, says: "We recognise the challenges facing entrepreneurs in this space, which is why the IDC is working in partnership with the department of trade and industry (DTI), and has structured some incentives aimed at addressing this downward spiral."
Ngaka is quick to acknowledge the efficacy of the Clothing & Textiles Competitiveness Programme (CTCP) — a DTI grant funding scheme managed by the IDC.An Information Technology (IT) graduate from Biebeck University in London, Ngaka has the perfect nose to smell fashion trends. "If there is one thing I've learnt in my entrepreneurship journey, it's to think outside of the box. Fashion and designing was always my first choice, even though I trained in IT."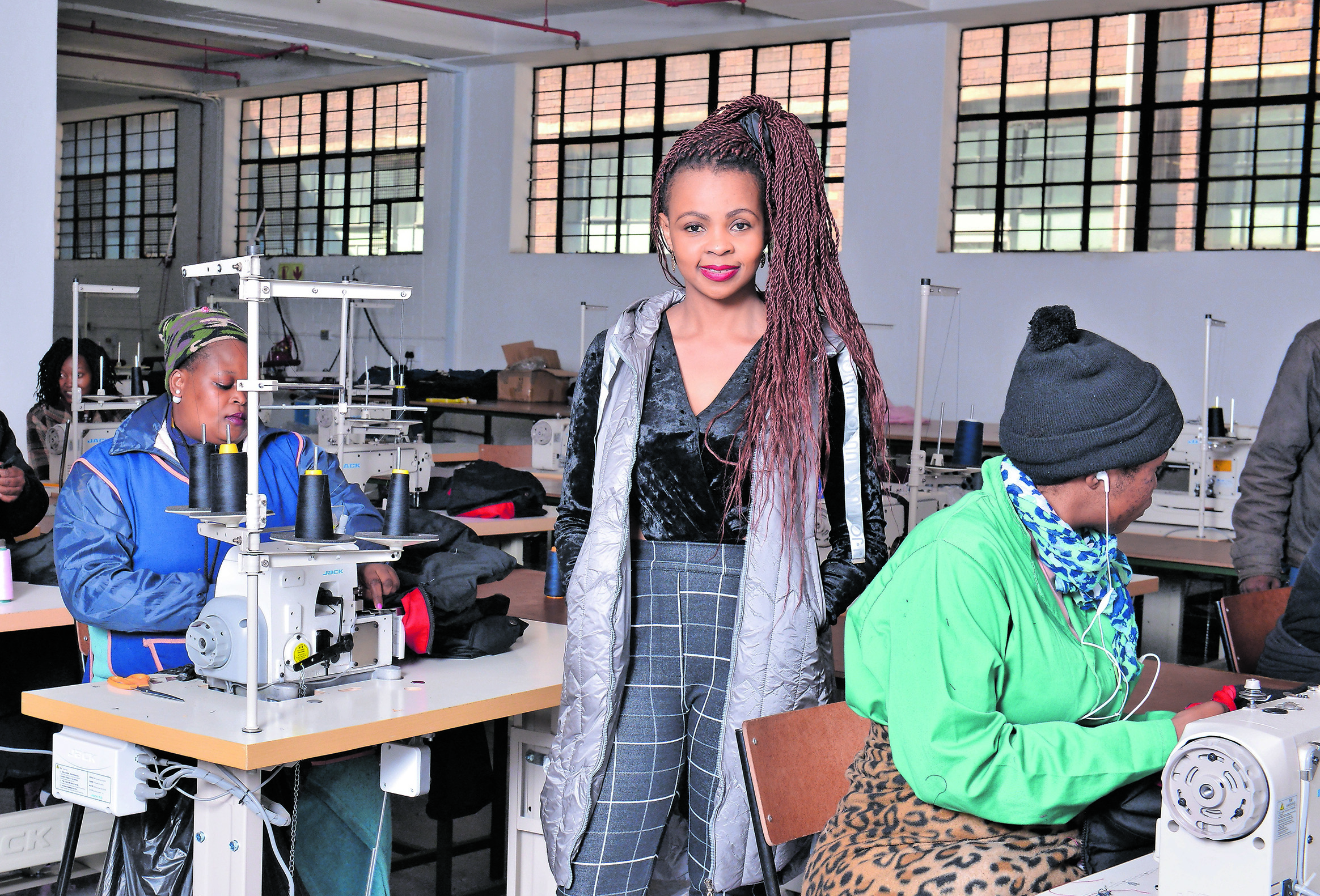 Upon her return from England, she did some jobs in the local clothing retail industry, including a stint at Mr Price, where she was employed to source clothing on behalf of the clothing retail giant. Her experience at Mr Price proved invaluable. In 2007, she registered Kala Lifestyle as a business entity and soon after that, the global economy plunged into a crisis. Looking back, the Pietermaritzburg-born entrepreneur does not regret her decision to plough her meagre savings into a start-up that lacked any guarantee of success.
"There is a reason why contrarians prefer to buy stocks during a market crash. It's simple, because of undervaluation, which characterises the market during that time. It's the same with the fashion industry, where an entrepreneur has to prepare for that boom, during which even the most cost-conscious consumer will want to splash out on that expensive dress or suit."
Timing is everything in business. Having formally registered her entity, Ngaka held off launching her business, preferring to bid her time against the credit crunch. In 2009, she finally began to trade. As with many start-ups, Kala's growth was hampered by lack of expansionary capital — to maintain the company's revenue momentum proved challenging.
The growth of Kala has largely been driven by black consumers, a segment of the market she considers critical to her fortunes. It's this niche market where she is looking to entrench Kala's presence. "You ignore the black household consumer spend at your own peril. A few years back, you couldn't think that Maponya Mall would be built right in the middle of the largest black township, Soweto." The fact that other malls are emerging in other parts of Soweto is a further demonstration of the spending prowess of black consumers.
Her products are in some of these shops. She draws on years of experience and has a better understanding of the needs of black consumers than the competing brands supplied by multinational companies.
Although she obtained expansionary funding from the IDC, she is critical of the state of the country's enterprise development landscape. "It's almost impossible to get seed capital from most of these funding entities spread across the country. They place onerous requirements on you, almost as if they want you to fail," she says, adding to the poor state of entrepreneurship in the country. Her struggle echoes that of many aspiring entrepreneurs, whose dreams were shattered by funding institutions.
"We got to be asking ourselves this question; why do we have such a high failure rate of start-ups in our country compared to our peers, such as Brazil. How much of state spend is directed at small, medium and micro enterprises (SMMEs)? Imagine how much South African Airways, the defence force and our police service spend on their attire?"
Despite her initial teething challenges, she has persevered to build a brand that's fast gaining recognition in the local market. She now has 65 full-time employees and is looking to further grow her staff headcount as soon as she grows her order book.
Ngaka speaks highly of her largely female-assembled workforce, adding that she has built a close relationship with her staff, many of whom are not only breadwinners but mothers and grandmothers who work hard every day to provide for their families. "I'm glad that through doing something that I'm so passionate about; I'm able to create a difference in so many people's lives. Every industry goes through a challenging cycle — but it eventually bottoms out the same applies to our industry," she says.
To apply for funding, visit www.idc.co.za