The A-Team is an intermittently entertaining feature-length revival of the 1980s TV series: its flashy hyperactivity bears the unmistakable stamp of co-producers Tony and Ridley Scott.
The original show was about a golden-hearted crew of ex-army mercenaries for hire — to good causes only — led by George Peppard as the cigar-chewing Colonel "Hannibal" Smith and Mr T as the massive and mohicaned Sergeant "Bosco" Baracus.

Liam Neeson (Photo:Topnews.)
Now Liam Neeson is playing Hannibal and the mixed martial arts-fighter-turned-actor Quinton Jackson plays the mighty Mr T role. Bradley Cooper plays the smooth ladies' man Templeton Peck and the crew's crazy chopper pilot, "Howling Mad" Murdock, is played by the South African actor Sharlto Copley, from District 9.
I can't think of an actor more improbable in a comedy role than Neeson. That great serious bear of a man never looks entirely comfortable in the part of Hannibal. Nonetheless, Neeson does his best, shepherding this allegedly adorable bunch of rule-flouting wild men as they are wrongfully imprisoned for something they didn't do and then set out to take down the real bad guys and clear their name.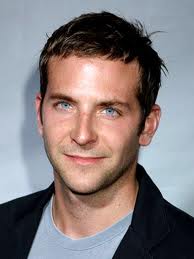 Bradley Cooper (Photo: Obsessedwithfilm.com)
The action begins in Baghdad at a time when, it seems, United States forces are leaving Iraq. This momentous future event is not signalled by a helicopter on the embassy roof, as in Saigon, but with a cordial and orderly leave-taking between cheerful American soldiers and supportive Iraqis.
Hannibal receives an order to take an undercover job: retrieve a Saddam-era printing press used for manufacturing phoney US dollars with a view to undermining the American currency. Hannibal's boys accept the mission but they are betrayed by someone within the US command and wind up court-martialled and imprisoned — they have to make their break-out from there.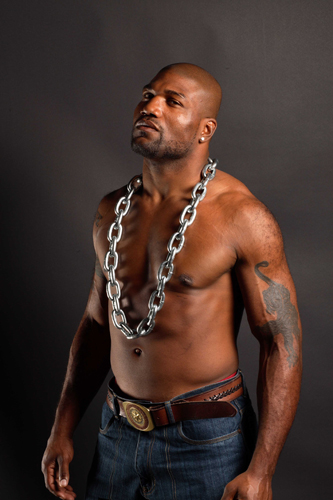 Quinton Jackson (Photo: examiner.com)
Cooper will give his fans something to brood over in The A-Team. He was promoted to star status in The Hangover, when a mysterious comic alchemy got the very best performance out of him and his hunky frat-boy looks were well deployed. Since then the magic has worn off. Here he does a lot of lounging around in a slightly metrosexual towel, the effect of which is offset by his hearty, unreflective jock laugh. Jackson's character is a little more nuanced, if that is the correct term, though Copley is very wacky as the over-the-top helicopter pilot. Those who remember his tremendous and subtle performance in District 9 will wonder what has happened. There's a game performance from Patrick Wilson as the creepy CIA man, Lynch, who gets some nice throwaway black-comic lines.
A selling point of the original TV show was that people rarely, if ever, got killed and the movie sticks reasonably closely to the spirit of this feel-good practice. Even at the beginning of the movie, when Hannibal is threatened by two savage dogs, he somehow extricates himself from the situation in such a way as to leave the dogs unharmed.
It's soft-centred stuff; efficient entertainment — which, admittedly, is far harder to make than is generally understood. But I think Neeson would be well advised to leave the action-comedy roles alone. —