As the controversial Protection of State Information Bill enters its final legislative lap, a lesser known Bill with significant implications for journalism is winding its way through Parliament.
The Protection of Personal Information Bill, in its seventh draft, is intended to give legal standing to the constitutional right to ­privacy and align data protection practices with international standards.
It was tabled before Parliament in 2009 and given immediacy by an attempt to facilitate data sharing during the World Cup – airline passenger details, for example – with the European Union, which is sticky about transmitting personal data to countries without safeguards against its abuse.
That deadline came and went, but the Bill, which is being processed by the justice portfolio committee, is now likely to become law within the year.
The Bill seeks to outlaw the processing of personal information without the consent of the subject and a raft of other conditions have to be satisfied. Personal information is very broadly defined: anything from names to telephone numbers, addresses, physical identifiers, educational, medical, criminal or financial histories and even opinions.
Instant victim
So far, so good – direct-marketing companies reined in at last. But what about saving phone numbers and the like on your cellphone or computer address book? That too would be illegal were it not for an exemption for "purely personal or household activity".
Journalism, too, would be an instant victim, because all but the sunshine variety would be impossible without information about people being gathered and disseminated without their consent. Think crime or court reporting, for example, or investigative journalism. And so, from its original version, the Bill has included a journalistic exemption.
It rightly anticipates a conflict between the competing rights to ­privacy and the genuine public interest that an overly broad protection of privacy could subvert. The current draft provides an exemption for "exclusively journalistic purposes", but only when the journalist is "by virtue of office, employment or profession" subject to a code of ethics that adequately safeguards privacy. The drafters of the Bill, one assumes, had the press code and the broadcasting code in mind, to which the mainstream print media and broadcasters subscribe.
In the event that the adequacy of such codes is disputed, the Bill laudably points to the "special importance of the public interest in freedom of expression" and proposes a comparison with domestic and international standards, weighing up the right of the public to be informed against the right to privacy.
However, these provisions may prove out of step with the rapidly changing nature of what constitutes journalism both locally and ­globally. There has been a dramatic and inevitable rise of "citizen journalists" – bloggers, home writers, amateur photographers, video journalists in townships – who are not members of a professional body and thus unable to access the protection of the press and broadcasting codes, which would result in them immediately having their work criminalised.
Hobby muckrakers
These journalists are often at the coalface of important stories. Last year, when a Zimbabwean was beaten to death in Diepsloot, the entire gruesome episode, filmed on a cellphone by Diepsloot resident and freelance journalist Golden Mtika, led to detailed investigative stories about xenophobia by the New York Times and others.
Investigative journalists rely increasingly on "hobby muckrakers" – citizens who do some informal research and pass it on to units such as the M&G Centre for Investigative Journalism (amaBhungane), who then apply full journalistic rigour, do further research and may bring the story to publication. And then there are the invaluable sources who, because of their involvement in or exposure to a situation, tip off newspapers.
These both often dovetail with the new practice of "crowdsourcing", when a newspaper invites readers online to contribute their knowledge to a story it is researching.
In every case, these contributors will, almost without fail, handle some personal information contrary to the provisions of the Bill and without the exemption that recognised journalists have.
The consequences of the Bill for online journalists, even the recognised ones, are also problematic. Online news platforms not tied to newspapers or broadcasters – the Daily Maverick comes to mind – fall into the yawning gap between the press code and the broadcasting code.
The Digital Media and Marketing Association appears to have become the regulator for such sites by default, but its code is better suited to marketing or advertising practices than news production. It bans publication that "causes grave or widespread offence", or "degrades, defames or demeans any person". Sad as it may be, such publication is often necessary in a democracy as a matter of public interest.
Unethical incursions
Without a wholesale reform of the association's code, online journalists will find themselves covered by a blanket so small it leaves them unable to fulfil their journalistic duties for fear of breaching the Bill.
An easy remedy would be to exempt the processing of personal information for exclusively journalistic purposes without prescribing that the practitioner must be subject "by virtue of office, employment or profession" to a code.
Those who object to this may cite unethical incursions into private lives by journalists, as happened recently in the United Kingdom. But whether or not the Bill defers to the press and broadcasting codes, these codes are a fact. Mainstream journalists are subject to them regardless and all journalists, even citizen journalists, are subject to general constraints such as defamation law.
Admittedly, citizen journalists will exceed the bounds of what is acceptable from time to time. But that is an ill that can be tolerated while the field is in its infancy and until new ways can be found to bring it, too, under sensible regulation.
By comparison, the Bill's current formulation of the exemption is overkill – it will outlaw citizen journalism altogether, stunting the development of journalism itself. Freedom of expression and the public's right to know in an increasingly complex and increasingly online world will have been dealt a mortal blow.
Vinayak Bhardwaj is advocacy co-ordinator and Stefaans ­Brümmer managing partner of the M&G ­Centre for Investigative Journalism (amaBhungane)
* Got a tip-off for us about this story? Email [email protected]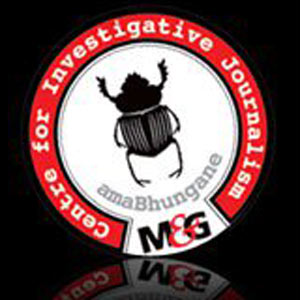 The M&G Centre for Investigative Journalism (amaBhungane) produced this story. All views are ours. See www.amabhungane.co.za for our stories, activities and funding sources.