"The last evening was devastatingly sad as the heroic occupants of the death cells communicated to the prison in gentle melancholy song that their end was near … It was late at night when the singing ceased, and the prison fell into uneasy silence.
"I was already awake when the singing began again in the early morning. Once again, the excruciatingly beautiful music floated through the barred windows, echoing round the brick exercise yard, losing itself in the vast prison yards.
"And then, unexpectedly, the voice of Vuyisile Mini came roaring down the hushed passages. Evidently standing on a stool, with his face reaching up to a barred vent in his cell, his unmistakable bass voice was enunciating his final message in Xhosa to the world he was leaving.
"In a voice charged with emotion but stubbornly defiant, he spoke of the struggle waged by the African National Congress and of his absolute conviction of the victory to come. And then it was [Wilson] Khayinga's turn, followed by [Zinakile ] Mkaba, as they too defied all prison rules to shout out their valedictions.
"Soon after, I heard the door of their cell being opened. Murmuring voices reached my straining ears, and then the three martyrs broke into a final poignant melody, which seemed to fill the whole prison with sound, and then gradually faded away into the distant depths of the condemned section."
Mini walked to the gallows, his hands cuffed behind his back, singing, as he said he would, until the noose around his neck killed him. Ben Turok, who was also being held at the Pretoria Central Prison at that time in 1964, has recalled these events in the ANC journal, Sechaba. "Nants' indod' emnyama Verwoerd," Mini sang. "Basop' nanst' indod' emnyama Verwoerd" (Watch out, here comes the black man, Verwoerd/ Beware the black has arrived, Verwoerd). It is still his most popular composition.
Music is a weapon. Mini, the man now remembered as the grandfather of struggle songs, knew this. He knew this when he composed those songs to motivate others and to organise. He knew this when he took his final steps in life, as they tightened the noose around his neck. He knew that, in the patterns layered like ribbon, oscillating and undulating, there is language.
There is emotion that can't be spoken about; words that cannot be written. In the music was the struggle, and in the struggle there was music.
Mini, Mkaba and Khayingo were some of the first ANC members officially executed by the apartheid government. That was 101 years after the raider, CSS Alabama, landed on the Cape shores, sparking a song that is still sung today, Daar kom die Alabama. That was 73 years after Enoch Sontoga composed Nkosi Sikelel' iAfrica, a hymn that became the national anthem of five African countries, 51 years after the passing of the Native Land Act, which successfully paved the way for apartheid, dispossessing and stripping South Africans in their own land, and nine years after the first black people were moved, and the first homes demolished in Sophiatown.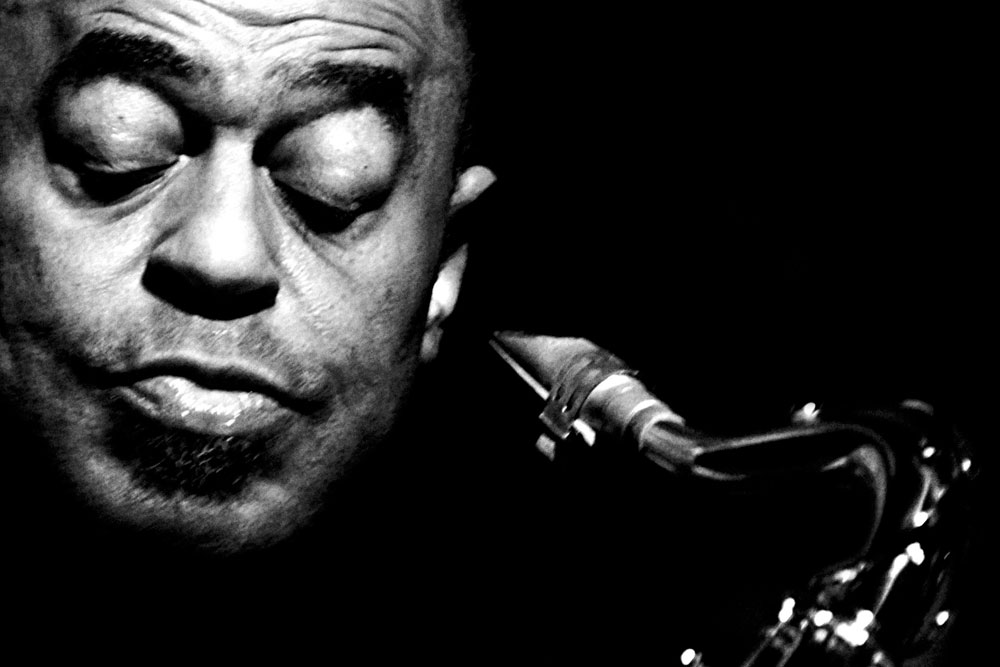 Archie Shepp (Jan Kricke)
The resistance to the forced removals, if you can stomach that sterilised phrase, was immortalised in song by Strike Vilakazi's Meadowlands. The song put to rhythm a sentiment crudely painted on the walls of many homes: "We won't move".
It was 12 years before the children of Soweto took to the streets, before they were mowed to the ground by the apartheid police, before they brought the country to a standstill; before exiles who had been deployed in Zimbabwe introduced a new style, the toyi-toyi. South Africa's struggle against white minority domination is documented in the music it produced.
What exactly is protest music? I have always regarded, with healthy scepticism, the sense of clarity embedded in popular conversations about protest music, as though it was typified by some kind of singularity. The term is as loose and as indefinable as jazz – a word that was created, that really meant nothing more than outside "black music".
So, when the question is posed, "what is protest music?", it seems clear enough, but, when it comes to the sorting and separating, the taxonomy of struggle music has no clear legs or branches. The churches bleed out into the streets, the toyi-toyi reverberates in school yards and on international stages, and exiled jazz musicians become mirrors, reflecting to the world the truth of the atrocities being committed in South Africa.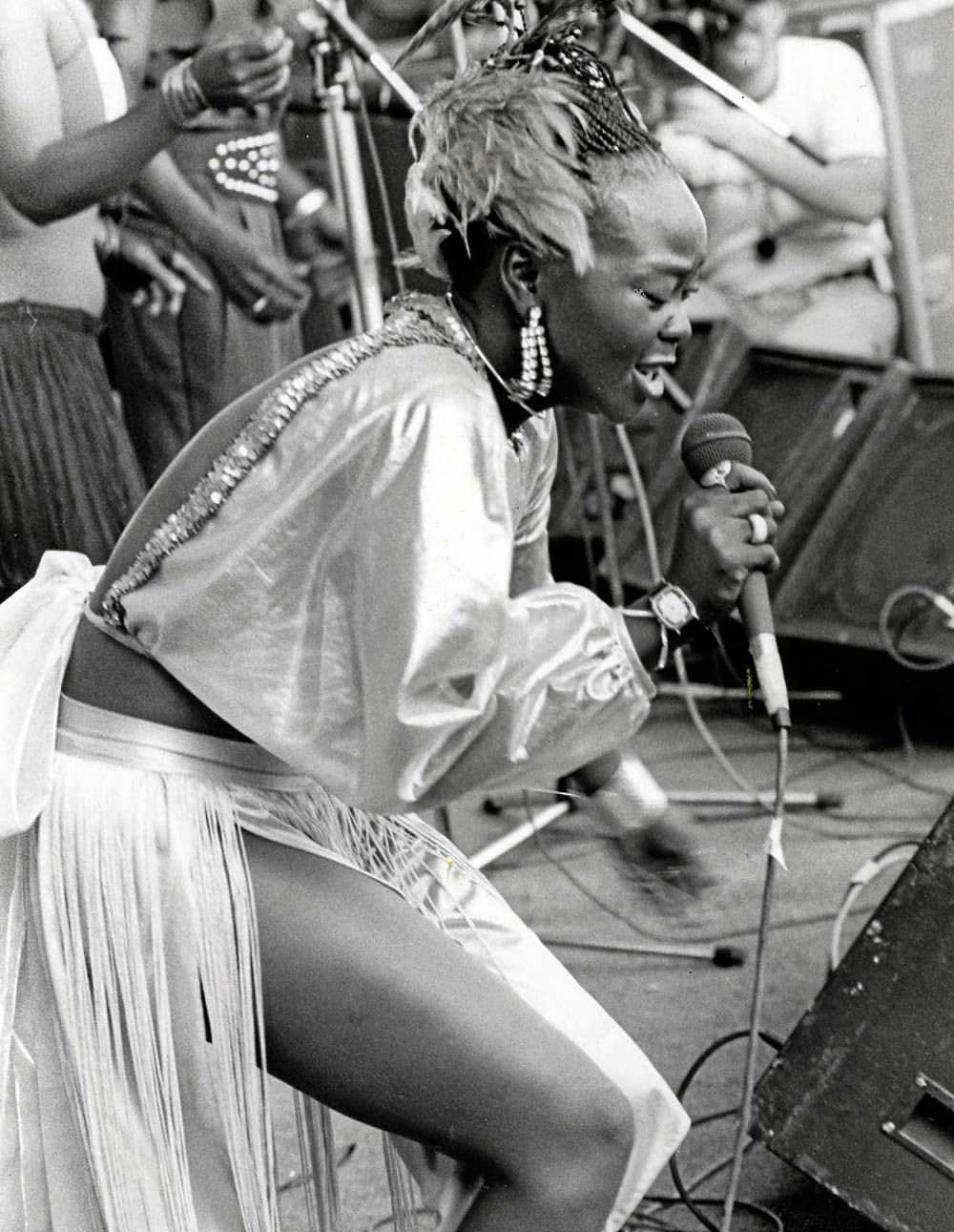 Brenda Fassie's Black President is protest music, Stimela's Whispers in the Deep is a struggle song, so are Senzeni na? and Thina Sizwe, and countless other songs that have no definitive titles, whose urgency and content change in context.
So again I ask: What exactly is protest music?
"Protest music is music that informs or is informed by protest. Some of the music was composed, like that of Vuyisile Mini, and others are inspired and come out during the actual protest," says Masello Motana, an actor, satirist and vocal historian, who confronts and centres historical narratives. "There's always been a very thin line between the two. Something can be composed, but then you'll have someone say: 'Hayibo, I was there when this song was first composed, kuphi, kuphi …'" (where, where).
Motana's current project, Ntyilo Ntyilo, is an examination and reactivation of the South African musical archive. "Yazi, ingoma ivuselela izinto (A song awakens things). There is a difference between ingoma and a song. There is something about how ingoma is started, even the vocabulary, kuthiwa umuntu ukhipa ingoma. Uyikhipha kuphi (They say a person produces a song. But where does it come from)? It comes from a place that words cannot reach.
"That's why [through music] hearts unite so quickly. Just one note … and you're with one or a hundred people in the spiritual realm. It's crazy and beautiful." Motana begins her performance with a medley that was meant to be a trio. The Land Act is an arrangement of three songs: Meadowlands, Letta Mbulu's Not Yet Uhuru and Thina Sizwe. These three, separated by decades, syncopation and approach, all speak to landlessness, dispossession and suppression.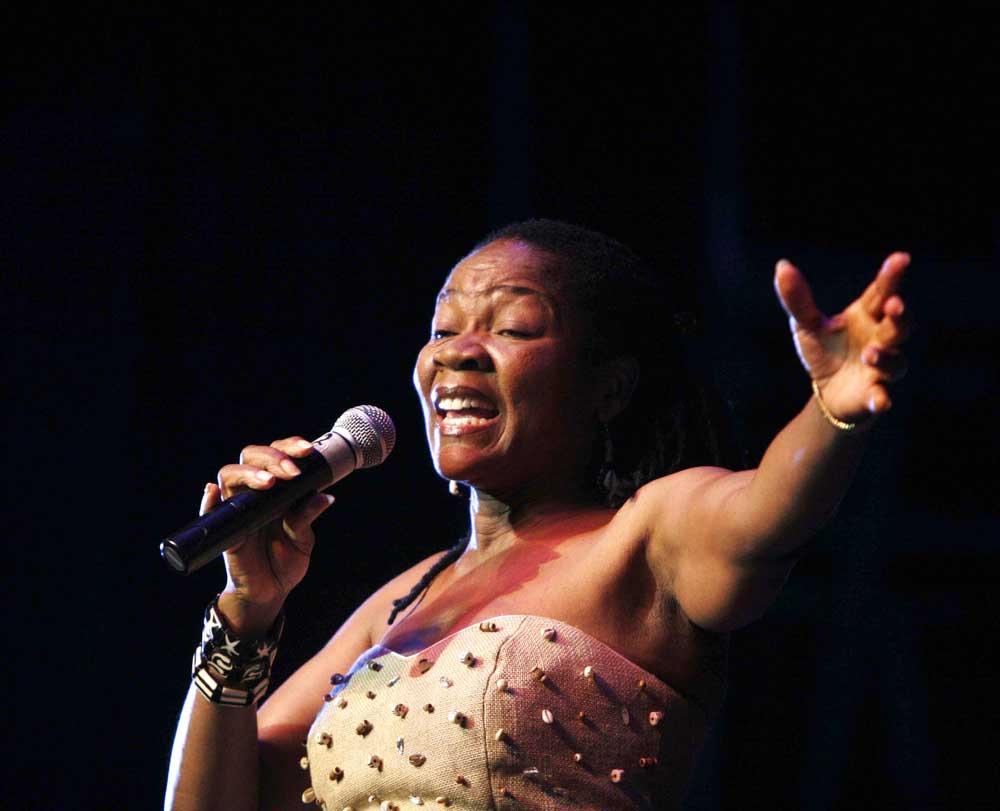 Letta Mbulu.
"Ntyilo Ntyilo is about archiving township memories through song. A lot of times, it seems people started living in the townships voluntarily. The new 'kasi is cool' storyline sometimes dilutes the history of why people live in a place without trees.
"What makes this editing of history even more inexcusable is the way songs like Meadowlands and Shosholoza, songs that were essentially the soundtracks to dispossession and subjugation respectively, are being constantly remembered and performed as though they were party songs.
"So I felt I had to bring back the sadness into Meadowlands, recentre it to its narrative.
"People are still being evicted from their homes. I drove through Hillbrow the other day and saw the utter disruption of families with their possessions in the street. I didn't see anybody dancing."
Motana is one of a handful of artists interrogating and activating the archive of what we now call protest music. Neo Muyanga, a composer and librettist is working on a project called Revolting Songs, which is seeking to do the same. He has spent the past 18 months looking at protest music and what, as he says, "drives it aesthetically".
Both these projects challenge what we accept as protest music, forcing us to look at it in dialogue with our current lives, and not as stagnant, unmoving history.
As Abdullah Ibrahim, aptly surmises in Lee Hirsch's 2002 Documentary: "The revolution in South Africa is the only revolution anywhere in the world that was done in four-part harmony."
Visit us on Soundcloud or listen to our Protest Music mix here.