The daughter of newly appointed Hawks boss Mthandazo Ntlemeza allegedly sent a string of threatening and abusive text messages to the Limpopo police officer who had blown the whistle on her father, including telling him that "you are going to eat your own shit piece by piece".
In another of the messages, Amanda Ntlemeza allegedly wrote: "Remember every dog has its day … mark my words u r going down".
The whistle-blower, Lieutenant Boitumelo Ramahlahla, had accused Ntlemeza of protecting Amanda's alleged boyfriend, also a Limpopo police officer, from facing criminal charges.
Ramahlahla received this and four other abusive messages from Amanda on September 11 this year, the day after her father was named the new head of the Hawks.
Asked for comment, she said: "So why do I have to answer to you? I have got nothing to say to you."
---
"Complaint against unprofessional conduct"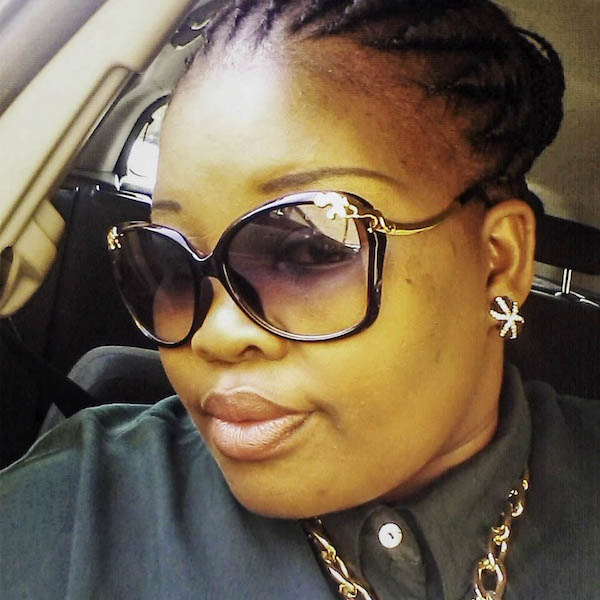 Amanda Ntlemeza.
Ntlemeza's appointment was controversial — Pretoria high court Judge Elias Matojane found that he lacked integrity, honesty and honour after he had perjured himself in court earlier this year.
Several months before Matojane's findings, Ramahlahla brought his own concerns regarding Ntlemeza's integrity to the attention of the police minister.
On December 13, 10 days before Police Minister Nathi Nhleko suspended the former Hawks boss, Anwa Dramat, and brought in Ntlemeza, who was then the Limpopo deputy police commissioner, Ramahlahla sent the minister an information note titled "Complaint against unprofessional conduct: Major General Ntlemeza South African Police Service Limpopo."
The note contained claims that Ntlemeza had protected a Captain Thomas Rallele, then commander of Limpopo's tactical response police unit, from facing allegations that he had abused state vehicles in 2011.
Ramahlahla claimed Ntlemeza took no action against Rallele because the latter was dating Amanda. He asked the minister to investigate the allegations.
An internal police investigation in 2012 found that Rallele had falsified vehicle log entries. He was also convicted in court of being in possession of a phone that had been stolen during a house break-in in May 2014.
He remained on full pay for seven months, but was eventually sacked in December 2014.
---
"Carrying goods obtained in house robberies and break-ins"
---
The note was also sent to Ntlemeza; Limpopo's provincial commissioner, Lieutenant General Fannie Masemola; and the province's head of visible policing, Brigadier Nelson Mulaudzi.
The minister did not respond to Ramahlahla's note. In 2014 Ramahlahla lodged a criminal complaint against both Rallele and Ntlemeza at the Polokwane police station. It appears the docket was never forwarded to the Limpopo prosecuting authority and the case was withdrawn on August 7 this year.
In January Ramahlahla also made a statement to the Independent Police Investigative Directorate (Ipid), accusing Ntlemeza of defeating the ends of justice.
He alleged that he received credible information during 2012 that Rallele and other police officers were using state vehicles "for carrying goods obtained in house robberies and break-ins", and that between 2012 and 2014 Ntlemeza failed to pursue criminal action against Rallele despite the mounting evidence of criminal conduct.
Ramahlahla would not talk to amaBhungane, but his lawyer, Yolandi Hewetson, said the matter was being "thoroughly investigated" until the Ipid head, Robert McBride, was suspended in March.
---
"Remember every dog has its day … mark my words u r going down …"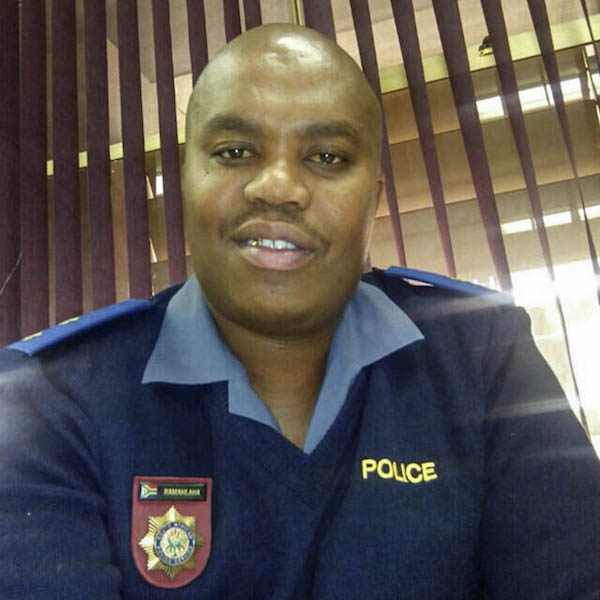 Lieutenant Boitumelo Ramahlahla.
In May this year the Hawks hit back, laying charges of fraud and defeating the ends of justice against Ramahlahla, based on allegations that he had introduced a "bogus cop, Captain Mailula, to SAPS members in the Limpopo province".
Mailula, a prison fugitive whose real name was Alex Maake, was unmasked after working for two years as a police officer.
On July 17 Ramahlahla was suspended without pay. Hewetson claimed that since then he has received many threats, including that he would be killed in a fake robbery.
In the first text message to Ramahlahla, the day after her father's promotion was announced Amanda Ntlemeza allegedly wrote: "U shud say sumthing wena loser. u been having soo much 2 say now go on en say sumthing u useless piece of rubbish. I wil sue u 4 ol the nonsense u said about me.
"Remember every dog has its day … mark my words u r going down …"
When Ramahlahla asked who the message was from, she allegedly replied: "U will find out soon, nw I will b dealing with u … 1 on 1. Uzondazi wena nja [You'll know me, you dog]. Kudala sikuyekile nw kuzonyiwa [We have left you for a long time, now shit is about to go down]."
She also allegedly told him: "Usinyele too much manje amasimba akho uzo wadla piece by piece [You've given us too much shit but now you are going to eat your shit piece by piece]."
---
"Under investigation"
---
Hewetson said that, 10 days after receiving the messages, Ramahlahla received a "visit" from a senior Hawks investigator, Lieutenant Colonel Lesiba Malapile, "and his team" in Polokwane. The lawyer alleges that Malapile told Ramahlahla that he was not going to "win against the general" — an apparent reference to Ntlemeza. Although the Hawks previously dismissed this as an allegation, Mulaudzi said this week it "is under investigation by the SAPS".
On October 9 Ramahlahla, Maake's wife and a provincial education department official appeared in court after being arrested and charged with contravening the Correctional Services Act for being in illegal communication with Maake. The case has been postponed.
Asked to comment on Amanda's messages, Mulaudzi said: "The so-called messages are not DPCI [the Hawks] related.
"Lieutenant Boitumelo Ramahlahla is a police officer and knows the basics of policing. If he feels threatened, he must open a case at a police station."
* Got a tip-off for us about this story? Click here.
The M&G Centre for Investigative Journalism (amaBhungane) produced this story. All views are ours. See www.amabhungane.co.za for our stories, activities and funding sources.