"African menswear goes global" read a headline on the globally renowned and acclaimed fashion industry news website businessoffashion.com earlier this year. The article notes the increasing visibility of brands such as Nigeria's Orange Culture and our very own MaXhosa by Laduma Ngxokolo on the international fashion calendar at events such as Pitti Uomo, the biannual menswear trade show that takes place in Florence, Italy, among others.
Indeed, it was at Pitti Uomo last year that local talents Lukhanyo Mdingi, Nicholas Coutts and the AKJP (Adriaan Kuiters and Jody Paulsen) duo caught the attention of fashion critics Guy Trebay and Suzy Menkes of The New York Times and Vogue respectively.
Increasingly, lookbooks from local brands are appearing on international blogs such as fuckingyoung, The Fader, Hypebeast, Dazed Digital, Nataal and the like, casting the work of local designers, stylists, models and photographers into the global spotlight.
Speaking to CNN.com, Nataal.com's Helen Jennings sums up the ever-increasing interest in African fashion as follows: "Fashion from Africa is as diverse as fashion from any other continent and cannot be pigeonholed any longer. The industry is growing fast, and although it still faces challenges in terms of infrastructure and funding, it's beginning to reach a wide audience of fashion-conscious consumers, thanks to e-commerce, social media and the fact that the international industry is always on the hunt for something new."
It's difficult to see how any of this could have been achieved without the local fashion week platforms that have, by and large, been instrumental in exposing local talent to an international audience of buyers and media. But as Mercedes Benz Fashion Week Cape Town (MBFWCT) gets under way this weekend, it's hard to ignore the fact that some young designers are choosing not to participate, trying other ways to showcase their work instead.
Mdingi skipped a season this year, after being a fashion-week fixture for the past three years, and AKJP has skipped two shows. But both have appeared at international trade shows.
In September last year, Mdingi's eponymous line was one of several featured in the travelling South African designers showroom Merge ZA, which launched during London Fashion Week. Other designers included Rich Mnisi, Wanda Lephoto, Young and Lazy and Celeste Arendse of Selfi.
Arendse, who has previously presented her ranges at MBFWCT as well as the younger SA Menswear Week, says she is looking at new ways of reaching her customers and getting new business. This year, her Selfi brand did not appear on the Menswear Week roster and the label will not be appearing at the current MBFWCT. Even though Selfi will make an appearance at SA Fashion Week next week, this will be under the Woolworths capsule collections banner alongside several other brands rather than on its own.
Merely mentioning all these platforms can be confusing and demonstrates the fragmented structures that exist for the country's fashion industry, all of which claim to exist for the amelioration of the local industry. But what value are they really adding in this regard?
It would seem that, although designers such as Arendse see the benefits these platforms espouse, the format soon loses its shine as the reality of doing business and navigating the relatively small local market sets in. The market is valued at roughly R180-billion, but retail giants dominate with their wide reach and enormous marketing budgets.
The arrival and onslaught of international retail brands has seen many customers migrating away from local retailers and, sadly, designers. The arrival of Zara, H&M, Topshop and Cotton On had a trickle-down effect that affected the growth of small independent labels such as Two, Tiaan Nagel and Just, which have closed down in the past few years.
"I think fashion weeks are a great idea when you're starting out, but after three or four years I realised I was showcasing to the same crowd," says Arendse, adding that showcasing at fashion week is costly.
Aside from participating in initiatives such as Merge ZA and going to other trade shows, Arendse is exploring innovative methods on social media. Instead of working with influencers or submitting her look-books to blogs, for example, Arendse is approaching like-minded Instagrammers whom she enjoys following to share her latest shoots.
This approach has resulted in an increase in online sales as well as a following for her brand on social media.
Although Arendse doesn't rely too much on big international blogs, Anees Petersen, the designer and founder of Young and Lazy, says appearing on such platforms has been beneficial in several ways.
"People start seeing you in a different light if they see you on a foreign blog," he says. Petersen adds that the exposure has resulted in an influx of customers who wouldn't otherwise come to Corner Store, where Young and Lazy retails. They're mostly older relatives of fans of the brand who are based overseas, coming in to make a purchase.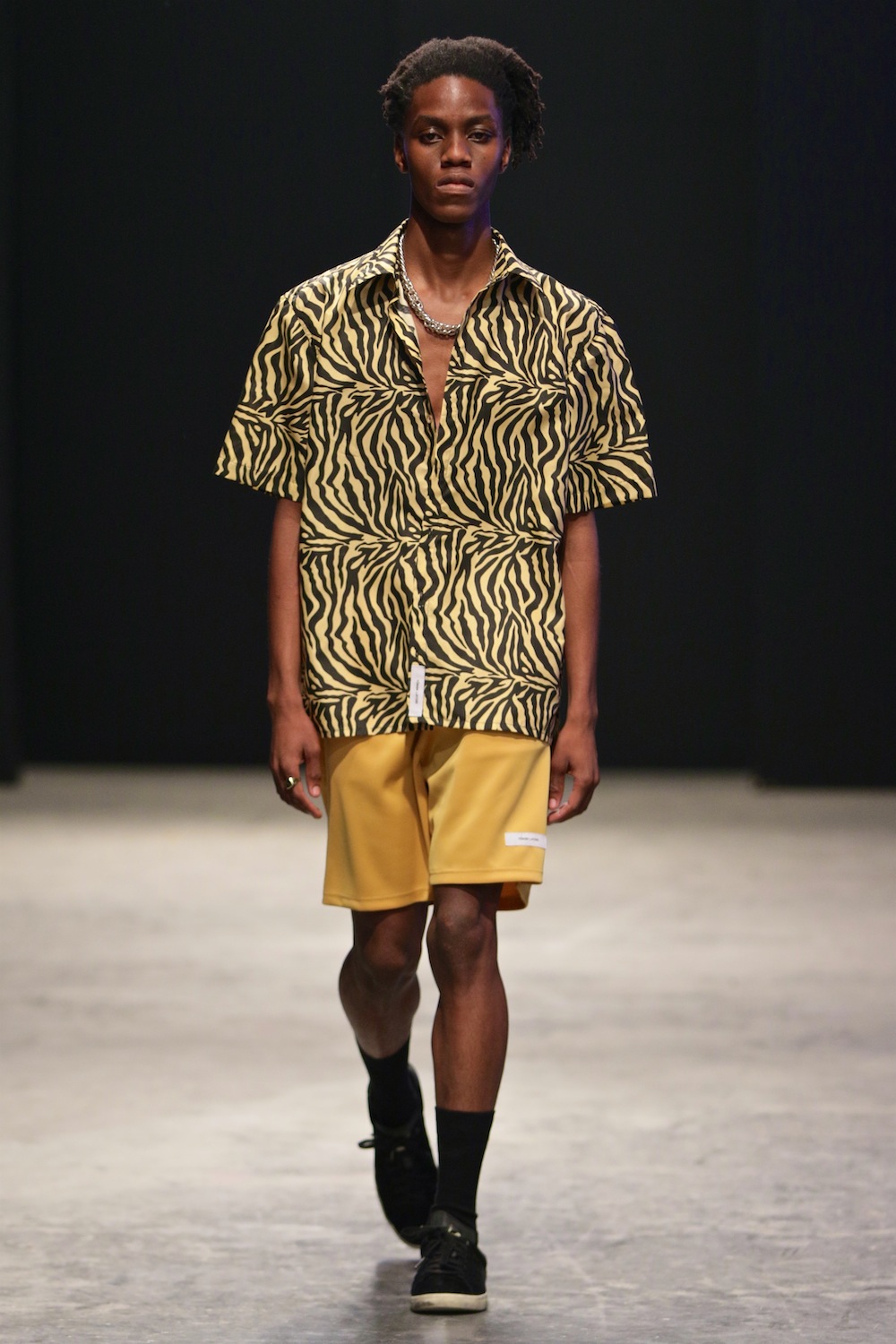 Early last year, SA Menswear Week approached Petersen and his Corner Store peers Sol-Sol and 2Bop to showcase at the event. Although the prospect of this new undertaking was exciting at first, Petersen says that after their second season he began questioning the value of such platforms.
"I had this weird feeling, like, 'now what?' The whole thing goes by very quickly and it sort of feels like an anticlimax. While I can't speak for Jo'burg, in Cape Town there's certainly not much buying power. It all ends up feeling like you're just doing it for your friends and family."
By the time Young and Lazy showcased at a fashion week for the first time, the brand had already established a loyal following of young Capetonians who bought into the brand's aesthetic. As more attention came from blogs and local media eventually caught on, the brand's cool currency gained momentum and more people became interested, growing the brand's loyal customer base.
Petersen emphasises the importance of building a strong community and this is the approach that has repeatedly proven to work for Young and Lazy, which you are bound to spot rocked by scene kids from Jo'burg's Braamfontein to Cape Town's Bree or Kloof streets and Woodstock. "If you look at our product launches, they are not industry events. We have actual fans of the brand coming through and they are buying."
Still, there are younger designers who hope the push fashion week can provide will propel their brands into the big league. Cleo Droomer, who won the now defunct Elle New Talent competition a few years ago, for example, returned to the runway at MBFWCT last night, and Jenevieve Lyons, whose menswear ranges appear at SA Menswear Week, will showcase her latest women's line at MBFWCT tomorrow afternoon.