Kevin Anderson says don't count him out just yet even after an impressive two-week run to his first Grand Slam final ended in failure by losing to Rafael Nadal in the US Open final.
The big-serving 31-year-old South African fell to the top-ranked Spaniard 6-3, 6-3, 6-4 Sunday at Arthur Ashe Stadium, never managing a break-point chance in falling to 0-5 lifetime versus the 16-time Slam winner.
"I'd love to build on these two weeks," Anderson said. "It was very difficult, but I was able to find my way all the way into the finals. I'll work very hard to hopefully give myself another opportunity.
Sad yet bolstered, an Anderson who has worked to be more emotional in matches was of two minds after finishing.
"It's a bit of both. It's a tough loss, but it was obviously a great experience," Anderson said. "A lot of talk about enjoying the experience and stuff. It was very tough, but definitely a part of that were a few moments that were pretty special.
"There were a few lessons I learned from him. When I reflect back in the next little while, I think a lot of the good memories will definitely surface."
Anderson is pushing to display more emtion in matches, although he's a long way from the most flamboyant fist-pumpers on tour.
"Maybe it is a bit more natural for me now. When I'm going out there, it doesn't feel as forced. I'm not thinking about it as much," Anderson said.
"Tennis is very mental and I have definitely proved to myself it's something I can rely on. I've always been a tough competitor. I've always fought. This is just adding an element, something I will definitely be continuing with."
Anderson had never reached a Slam semi-final before this week let alone a title match. His best prior Slam run was to the 2015 US Open quarter-finals.
Anderson was the oldest first-time Slam finalist since 33-year-old Yugoslavian Niki Pilic at the 1973 French Open.
He was the first South African in the US Open final since Cliff Drysdale in 1965 and in any Slam since Kevin Curren at the 1984 Australian Open.
At 32nd in the rankings, Anderson was the lowest-ranked finalist in US Open history, eclipsing 22nd-ranked Australian Mark Philippoussis from 1998.
With his run to the finals, Anderson will jump to 15th in Monday's new rankings despite hip, thigh, leg and elbow injuries that forced him out of four tournaments this year and a fourth-ranked French Open match against Marin Cilic.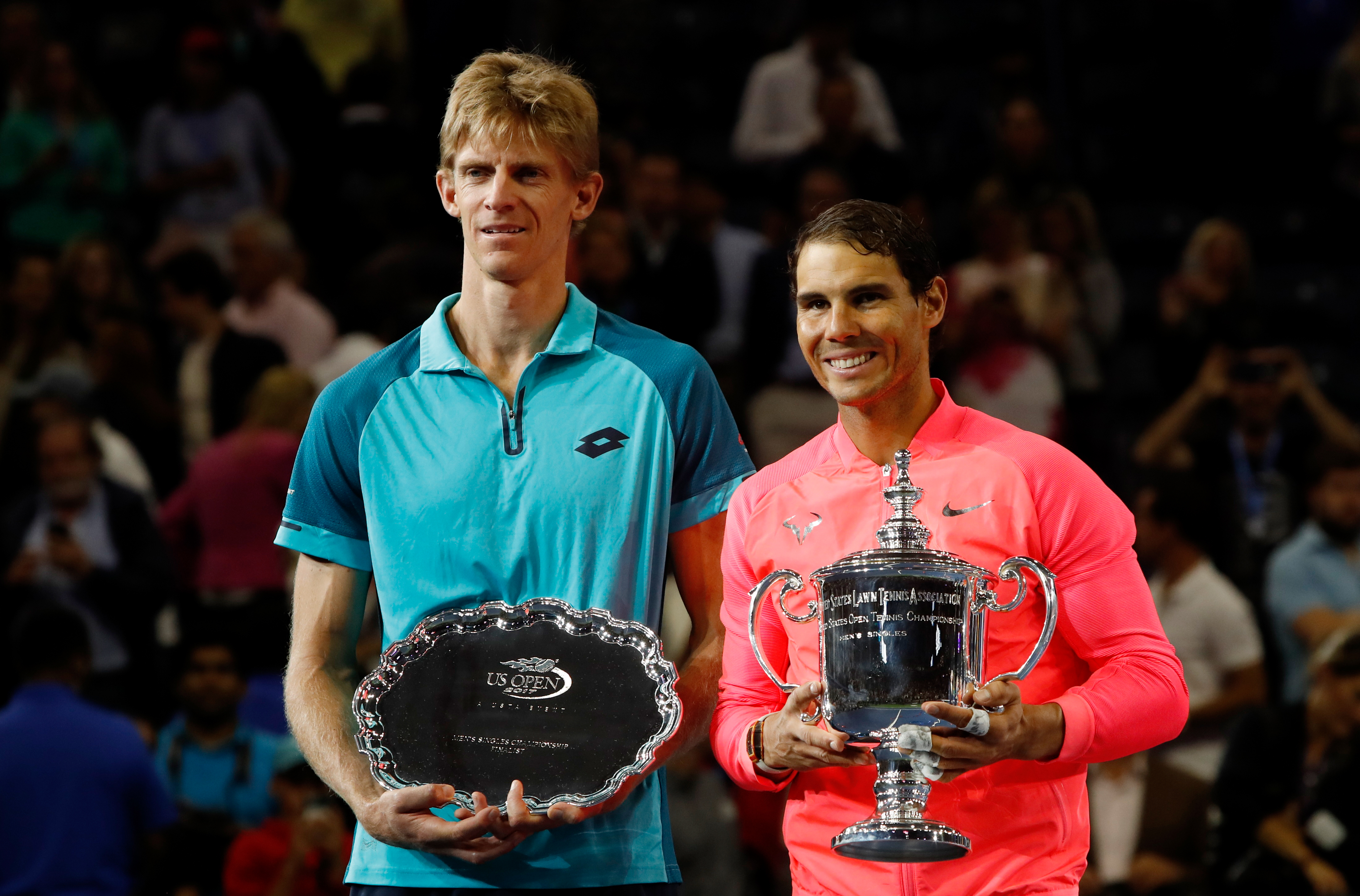 Eyes return to world top-10
With a now-mildly modest goal of reaching the top 10 and four of those ahead of him likely out for the rest of the year, Anderson might approach his career-best ranking of 10th from October 2015 — a number he would have reached Monday had he upset Nadal.
"The target of getting back to 10 is something I set myself a little while ago," Anderson said. "Got off to a bit of a tough start beginning of the year, but especially this summer I've really put myself in a good position.
"When I'm taking care of the stuff I need to, the ranking will take care of itself. It's great to see the jump I've made and the spots I have been able to climb, something I can be very proud of." – Agence France-Presse