The man who compiled and signed off on the now discredited KPMG report into the so-called "rogue unit" at the South African Revenue Service, Johannes van der Walt, was also part of a probe into the kickback scandal that German firm SAP was allegedly involved in with the Guptas.
Van der Walt is head of the forensic investigations department of FTI Consulting, which was brought in by multinational law firm Baker McKenzie to lead the external investigation into the SAP scandal. Yet, SAP has insisted that he was not involved in the investigation.
The statement by KPMG International last weekend, withdrawing the findings and conclusions of KPMG South Africa's forensic report into the rogue unit, resulted in the mass resignation of KPMG South Africa's senior executives. This has put a massive dent in the allegations of unlawfulness by the unit that Sars commissioner Tom Moyane still stands by.
Those implicated in it, including former finance minister Pravin Gordhan, met yesterday with the head of KPMG International, sources said. The Mail & Guardian understands the meeting was to discuss "matters of public interest" and how the audit firm could make amends.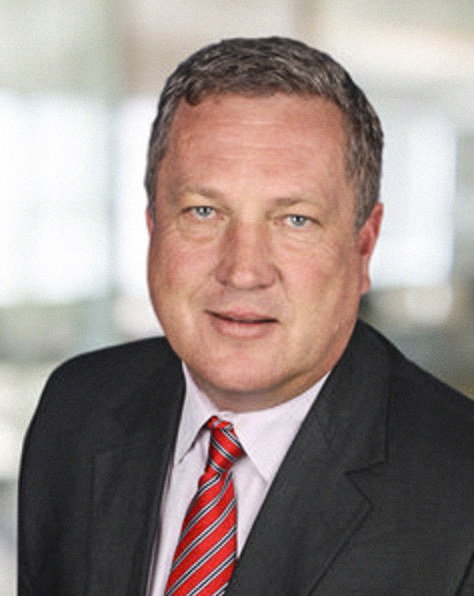 The audit firm will also be facing an investigation from the Independent Regulatory Board for Auditors and the South African Institute of Chartered Accountants, which is setting up a probe into members who were part of the KPMG scandal. It did not say whether the report's author, Van der Walt, would be among them.
Van der Walt moved to FTI in April, a few months before KPMG International began probing allegations about the rogue unit report compiled for Sars and the audit firm's relationship with Gupta companies.
Van der Walt is a senior managing director of forensic and litigation consulting at FTI Consulting. Prior to moving to FTI earlier this year, Van der Walt had spent 22 years at KPMG.
In July, amaBhungane and Scorpio reported that SAP was involved in a "bribery scandal" involving the Gupta family and R100‑million in kickbacks for state business. The company suspended four officials and established a team to investigate the claims.
SAP then appointed Baker McKenzie to lead the external investigation "in concert with other global experts such as forensic firm FTI Consulting".
When asked about this new investigation he is allegedly partnering on, Van der Walt said that the media speculation is completely wrong.
"I don't know where you are getting this … that is what I want to avoid. I don't know who is behind this agenda but we are not doing it," he said. Responding to further written questions, Van der Walt said he is not in a position to comment. "Please direct your questions to KPMG on KPMG client-related matters."
Local SAP spokesperson Ansophie Strydom said Van der Walt had not been appointed to lead the SAP investigation "and has had no involvement in it".
"Global law firm Baker McKenzie are leading the investigation and have not engaged Mr Van der Walt. Mr Van der Walt has never been appointed by SAP, either in an audit function or at all," she said.
Van der Walt's reputation first took a dent in 2004 during the fraud and corruption trial of Schabir Shaik, President Jacob Zuma's convicted former financial adviser.
During the trial Van der Walt, according to media reports at the time, admitted to having disregarded some of the information at his disposal when compiling his audit report for the trial.
He had been roped in by the now-defunct Scorpions a year earlier. He reportedly told the Durban high court that he had been given access to a strongroom of documents to do his financial audit. During cross-examination, it emerged he had misrepresented some information contained in his audit report.
The 2015 KPMG report found that a covert intelligence unit had been formed under the guidance of Ivan Pillay, who at the time was the acting commissioner of Sars.
"Under the guidance of Pillay, a covert and rogue intelligence unit in contravention of the rule of law was established by Sars … The unit engaged in unlawful interception of communications … On instructions of Pillay, the unit unlawfully monitored, intercepted communication, recorded and transcribed recordings at the NPA [National Prosecuting Authority] offices," reads the report.
This report was used to justify Moyane handing former Sars employees, including Pillay and former group executive Johann van Loggerenberg, warning statements for their involvement in the unit.
Five former Sars officials are said to be compiling separate court papers to sue KPMG for the damage done to their reputations.
KPMG has not responded to questions.
Last week, the international audit firm stated that there were a number of failings in the report compiled for Sars, which has led it to retract its findings and recommendations.
Van der Walt said: "I know what they [KPMG] said, and I disagree with it. I disagree it will have an impact on my credibility. My problem is that I need time — it's critical. It's not that I am not willing to co-operate and speak to you, but I think it would be unfair to say things about me and I don't get an opportunity to respond," he said.
The Gupta email leaks have seen the likes of SAP, Bell Pottinger and KPMG face the ramifications of their involvement with the controversial family. Now pressure is ramping up against McKinsey, which has been accused of allowing the Gupta-linked Trillian Capital Partners to be brought in on a contract where it could add little value, so that the consultancy could secure the work from Eskom. The contract McKinsey won — to help the utility cut wasteful expenditure and improve efficiency — netted it more than R1‑billion.
The structure of the contract meant McKinsey would not charge a fee but would take a portion of the savings incurred by Eskom. But Eskom executives were warned this would be deemed irregular, if not illegal.
Corruption Watch is preparing to ask the United States justice department to investigate McKinsey's conduct, which, it said, appears to be in contravention of the US Foreign Corrupt Practices Act.