The title Catching Feelings tastes and smells like the university chats I had with friends back in 2015. It refers to developing feelings for someone, which the millennial internet culture has equated to catching the flu, making it an affliction that one doesn't necessarily want.
In the film version of our beloved internet speak, this comparison quickly becomes confusing during the opening credits when, instead of students, a diverse group of thirtysomethings sit at a well-lit restaurant table decorated with R4 000 worth of food and fine liquor and scene-setting banter. Among the dinner-party faces are characters played by Kagiso Lediga, Pearl Thusi, Akin Omotoso, Precious Makgaretsa and Ebenhaezer Dibakwane — all of whom I will still know very little about after being immersed in their world for an hour-and-a-half.
The film's plot centres on Max, played by the film's writer and director, Lediga, a creative writing lecturer at the University of the Witwatersrand and a novelist who has seen better days. With a steady job, marriage to his best friend and a home in what looks like Parkview or Saxonwold in Johannesburg, Max appears to be comfortably bored.
The threat of falling into a monotonous middle-class routine makes his journalist wife, Samkelo, played by Thusi, hungry for an adventure, a yearning that is delayed by poor decisions the couple make as the plot meanders ahead.
It is at this shaky intersection in their marriage that a celebrated author and hedonistic stranger, played by Andrew Buckland, enters their lives, captures their agency and shakes up their relationship without a warning — a theme summed up by a comment Max makes to his friend: "It's like bringing a wolf into my house."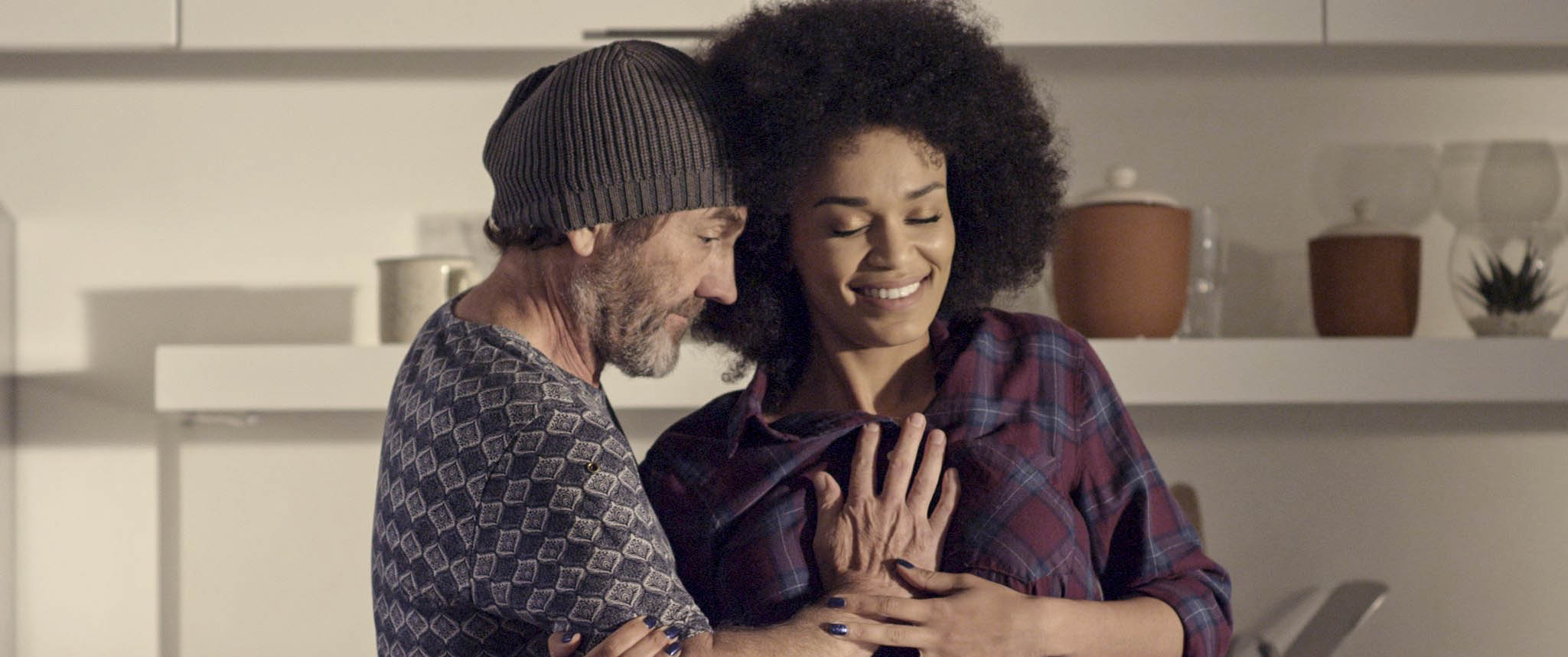 [Andrew Buckland, who plays the hedonist, with Max's wife played by Pearl Thusi (United International Pictures)]
Like dating in my 20s, Catching Feelings is laced with unqualified trust issues and meaningless infidelities, lubricated by drinking matched only in TV land by Mad Men. Except these are grown folk so the threat of consequences outweighing the thrill is a thing that none of the cast cares to think about. Perhaps I would be more comfortable with the characters if they were 19 or 23 years old, who were only starting to come to terms with the world around them.
Like learning a new word and using it in various contexts to test and practice one's understanding of it, the characters are quick to point out and use terms pertaining to issues such as white privilege, substance abuse and men using their power to prey on young women — as if to show their awareness of these issues.
This is great but, as with the use of new words, the seeds of attempted awareness do not fall on fertile ground, because they fail to act against what they call out. There are plenty of missed opportunities to give the characters more compelling storylines than the caricatures that they are. Some of the women characters enter the story with promise but dissipate into nothing more than punctuation marks in an extended dialogue between men.
When asked about the decision to focus on cheating, men's paranoia and sex, Lediga shrugs and says: "I have always been fascinated by the idea of cuckolding. With Max, this infidelity is really in his head but also because people are cheating around him and because he's a cheater. We don't necessarily see his wife cheating. The men are cheating in the film yet they are the ones that are more worried about being cheated on.
"And it's a universal thing. Everywhere you go people talk about visas and side chicks. It's mostly about this man and his insecurity with his wife's relationship. This guy comes in as a catalyst to fuck shit up."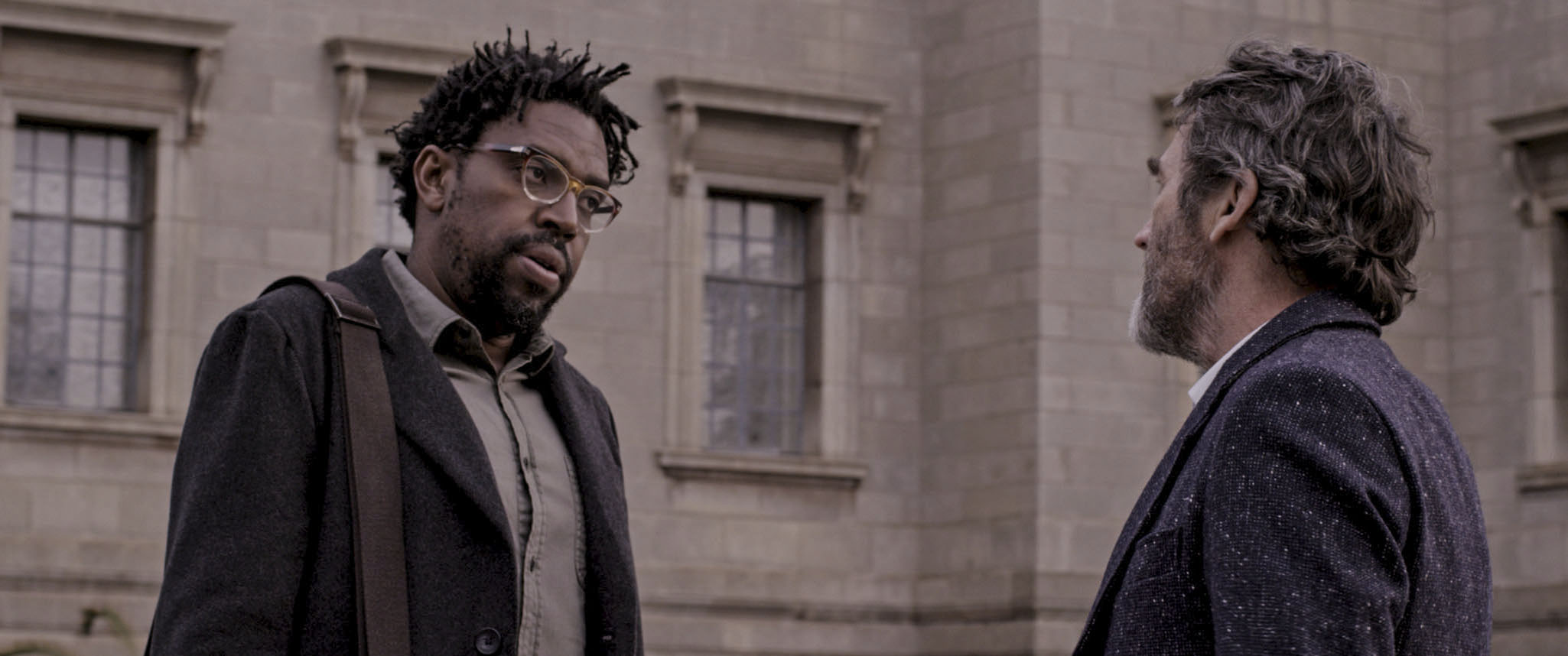 [The leading male roles, played by Kagiso Lediga and Andrew Buckland, have a confrontation (United International Pictures)]
But Catching Feelings, like the superficial friendships and connections I made to survive university, gives the viewer no solid foundation from which to rationalise the behaviour of the characters. The viewer does not get to know the characters and what motivates their actions, making it difficult for us to care about what happens to any of them.
But more than being about sex, liquor and grown-up folk being tiresomely weak-willed, Catching Feelings is an ode to Johannesburg. What the film does get right are the scenes with minimal dialogue in which the cinematography gets to shine and show off Park Station, Wits university, landmarks in Soweto and the nightlife in Melville, among other places.
Accompanied by music ranging from vintage pop to contemporary rap, Bokani Dyer's score provides a generational mix that works to complement the dynamic scene of the city.
"It's a love letter to Jo'burg. I love Jo'burg. As an idea I had actually thought about it in Cape Town because I lived in Cape Town for a long time and I knew its problems. But then in Cape Town, it just ended in political problems. I feel like Jo'burg has a bigger story. It's a better South Africa to tell the world about. I live in it and I love it. I love the fact that it's a diverse, integrating city," Lediga says.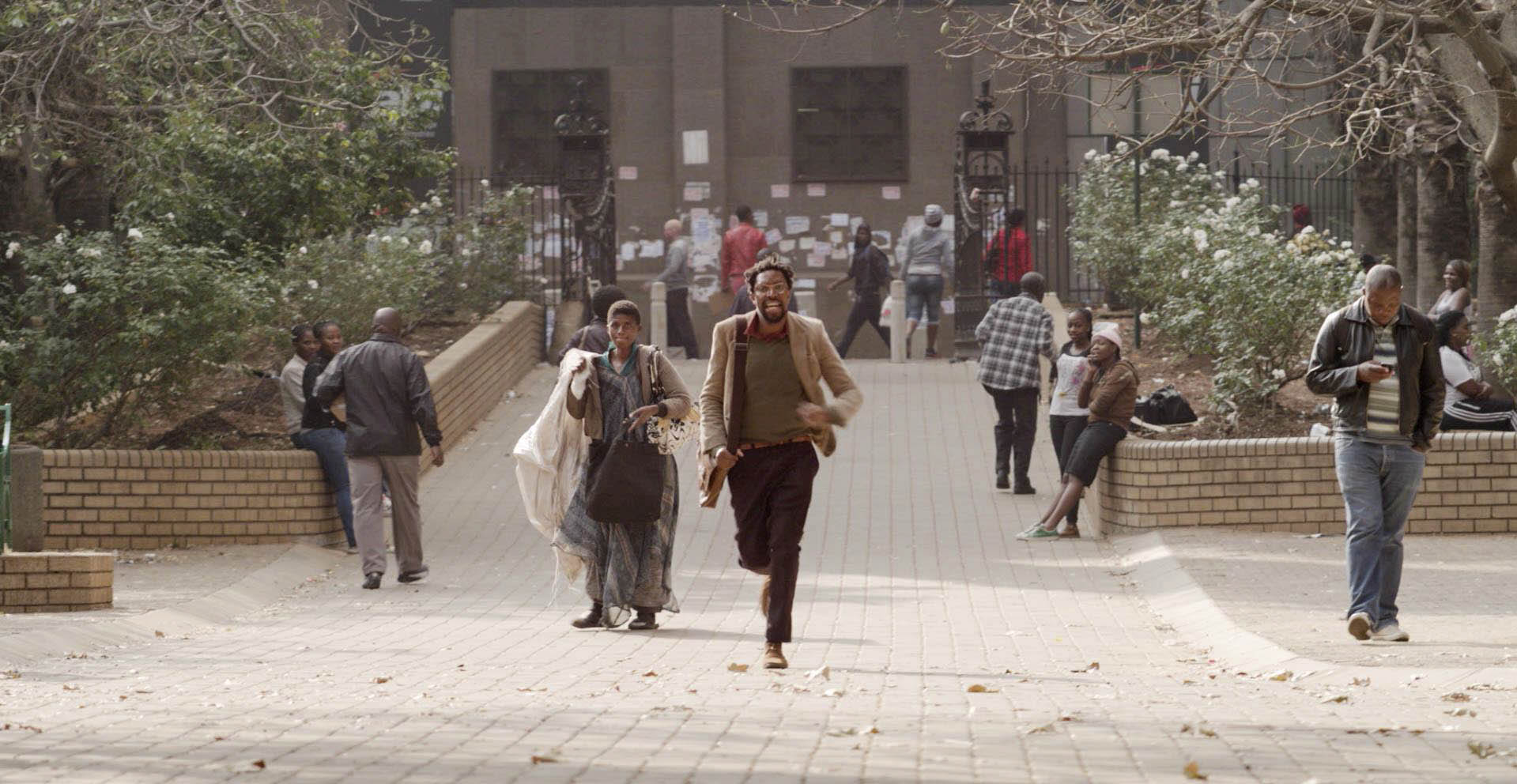 [Max, played by Kagiso Lediga, runs through Johannesburg to make it to work after attempting to use public transport (United International Pictures)]
Aerial shots show the city in its pride and glory. It is a cold, concrete, sturdy and vibrant city that houses many but is home to few. This is in contrast with the more intimate close-up shots of how it embraces nature, its people and their movements.
This contrast between a delicate and indifferent Johannesburg builds up an expectation that the plot will do the same for the characters.
But, unlike the Johannesburg captured in Catching Feelings, the plot had me leaving the theatre with more questions than convictions.
Who are these people? And why did they keep making the same mistakes?
I really wanted to care about them but those questions left me catching no real feelings.