There is an untidiness to accounting for the black South African experience. Our bodies carry with them a history of mobility; we have always moved between spaces that present themselves as radically different.
My life, spent using Ubers in Cape Town from my house in Claremont to Sea Point, is also a life I have spent in the Eastern Cape in a taxi we call iventsha — packed uncomfortably as the taxi conductor yells "Madondile, Madondile!" as I make my way to my rural home. The urban-suburban, rural-urban or rural-suburban experience cannot be neatly compartmentalised.
This is the experience that the neo-kwaito duo Bougie Pantsula so astutely articulates. The two University of Cape Town (UCT) students, Buni Mogopa (Matt Ryan) and Njabulo Mpanza (Jabba), released their demo tape on Soundcloud on April 22 and have already attracted up to 5 644 listens on the song Ungajumpisi. This rapid-fire attention includes notice from rappers such as JR and Yanga.
It is not yet clear how to compartmentalise this sound: Bougie Pantsula jokingly calls itself "genre fluid" as it experiments with different forms of music. But it is also clear that this experimentation is rooted in kwaito and the modernity of the sound shows us that this is music made by consumers of trap music.
"Trap music today is just simple melodies backed with hard-hearing 808 basses," says Ryan. "And kwaito had a similar composition if you actually listen to it. It has simple, catchy melodies as well, but with more groove elements. I'd like to think that our sound is in the middle of that."
When asked what makes them Bougie Pantsula, Ryan confirms that: "Bougie Pantsula represents a coming together of two identities. I'm a homegrown kasi boy — shout out to Atteridgeville — who went to private school and ended up at an elite private school on scholarship. My life was always about crafting an identity and trying to fit in. Or I'd risk being ostracised either back in the 'hood for being a cheese-boy or from my schoolmates for being a scholarship boy and not being able to afford what they could afford."
This is not the first Model C duo to be associated with kwaito music. Before we knew Bougie Pantsula, we were introduced to Stiff Pap. The duo are Ayema Qampi (AyemaProbllem) and Mshindi Boya (Jakinda), also two UCT students. They have certainly risen up the ranks since performing at Afropunk in December last year.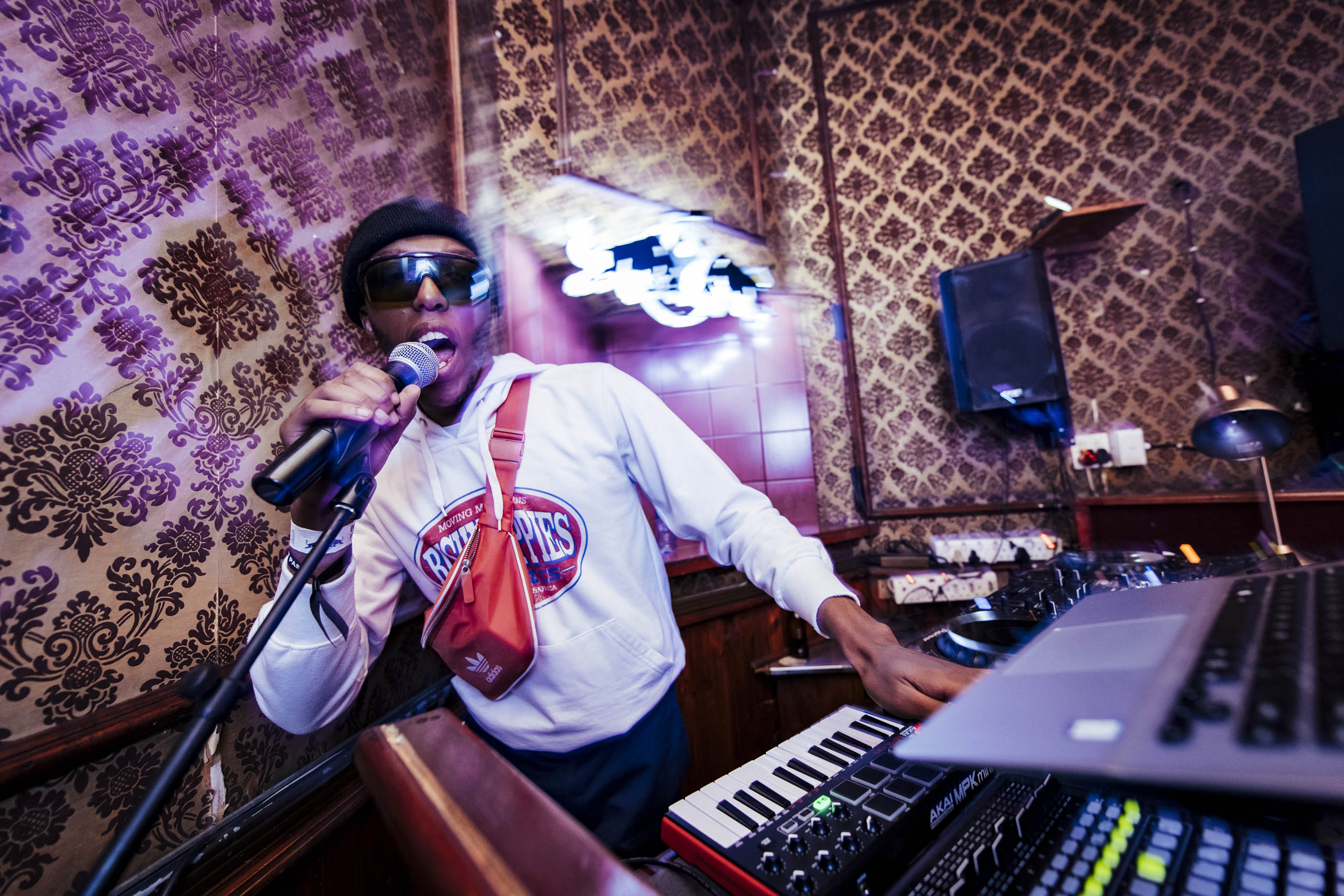 [AyemaProbllem and Jakinda formed Stiff Pap (Jonathan Ferreira/Red Bull Content Pool)]
Having also primarily released their EP Based on a Qho Story on Soundcloud, they have worked their way up to prestigious gigs such as the Red Bull Music Festival and the Cape Town Electronic Music Festival.
Stiff Pap's success encouraged Bougie Pantsula to put their music out there. "We realised that the dream is a lot more attainable than we had thought," Jabba raves. "It's inspiring to see a peer succeed because it inspires you to do the same."
This chemistry and camaraderie is clear in Stiff Pap and Bougie Pantsula's collaborative offering, Dula Fela, which features AyemaProbllem on the Bougie Pantsula mixtape.
But Stiff Pap is hesitant to identify its sound as kwaito. Jakinda attributes his love for music to the hip-hop and R&B that he loved growing up, along with the jazz that his parents played.
"I never actually plan on making kwaito-sounding beats," he says. "It just happens naturally. Later, I realise that it sounds kind of like kwaito, but it's never planned."
Well, we don't know how well-planned kwaito was. The genre coalesced when guys who danced as backup for Chicco Twala — guys like Spikiri, who were keyboardists and instrumentalists during the rise of South African bubblegum music — stepped forward into a new role. They'd brought that bubblegum bassline into the house music night-life and birthed kwaito. Looking back, who knew what they were trying to do?
The last time I saw Ayema was at the Zevoli's bar in the Cape Town suburb of Rondebosch. I'd put R2 into the jukebox and played Shwi NoMtekhala's Ngafa. Several people would remark in English that they loved the song. Zevoli's, or "Zevs" as its affectionately nicknamed, is the closest you can get to a tavern in Rondebosch.
It might be where our bodies meet as Model C kids who also have life experiences outside of the middle class. "The gap between the black middle class and working class is not that wide," Ayema says.
"Most of the middle-class students have relatives who live in townships. So, there is not a lot to reconcile."
But what of the gap between these Model C newbies and the OG Bougie Pantsulas? Legends such as Zwai Bala, Tokollo "Magesh" Tshabalala and Kabelo Mabalane met during their time spent at St Stithians College in Johannesburg when Bala moved there from Drakensburg Boys High. Together, they formed TKZee.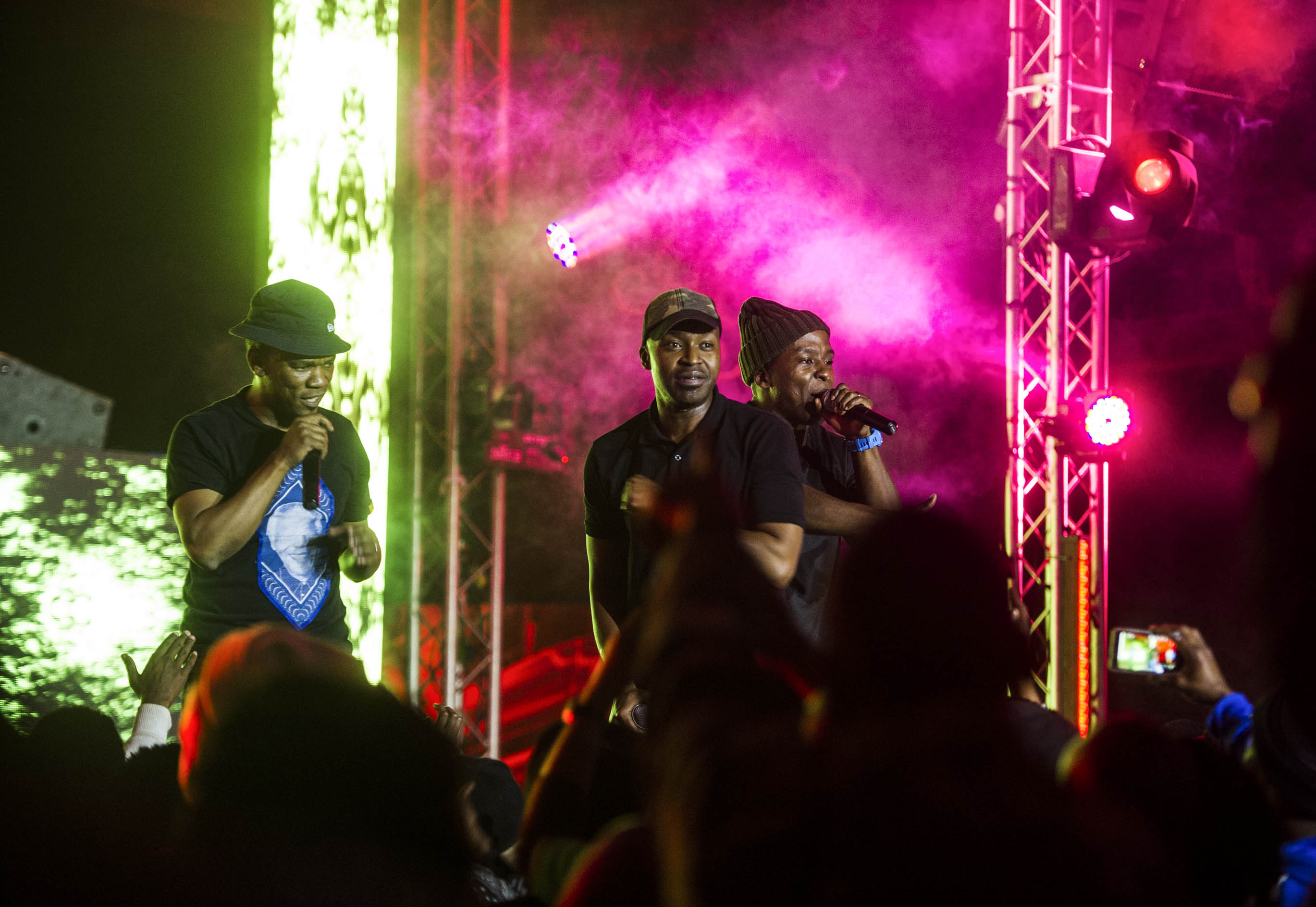 [Zwai Bala, Tokollo "Magesh" Tshabalala and Kabelo Mabalane together formed TKZee (Alet Pretorius/Gallo Images)]
The rest, as they say, is history.
Kwaito artists were people who emerged from the township with mannerisms immediately attached to the township experience. But TKZee would make a strain of kwaito that would reveal them as the Model Cs they were — raps in the Model C twang, Joni Mitchell samples and an incorporation of classical music into their unique sound.
Although kwaito would be a tool for kwaito artists to leave the township — Kalawa Jazmee operates from Midrand, after all — TKZee seems to have been the first to directly confuse kwaito and the class question.
Where kwaito goes from here is no less confusing, and all the more exciting because of it.
Esinako Ndabeni and Sihle Mthembu are authors of Born to Kwaito, available in bookstores in June