It was that time of the year again at Mbombela Campus — Graduation Day. Years of examinations were finally over; elegant outfits replaced the usual casual student clothing, and parents admired their children for successfully reaching the finishing line after a long study period.
All that was left was to celebrate this remarkable achievement in the lives of the students.
A total of 477 qualifications were awarded. The thousands of smiling faces, the happiness onstage, the academic caps in the air and the joyful celebrations afterwards contributed towards a day that the new TUT alumni and their parents will remember for years to come.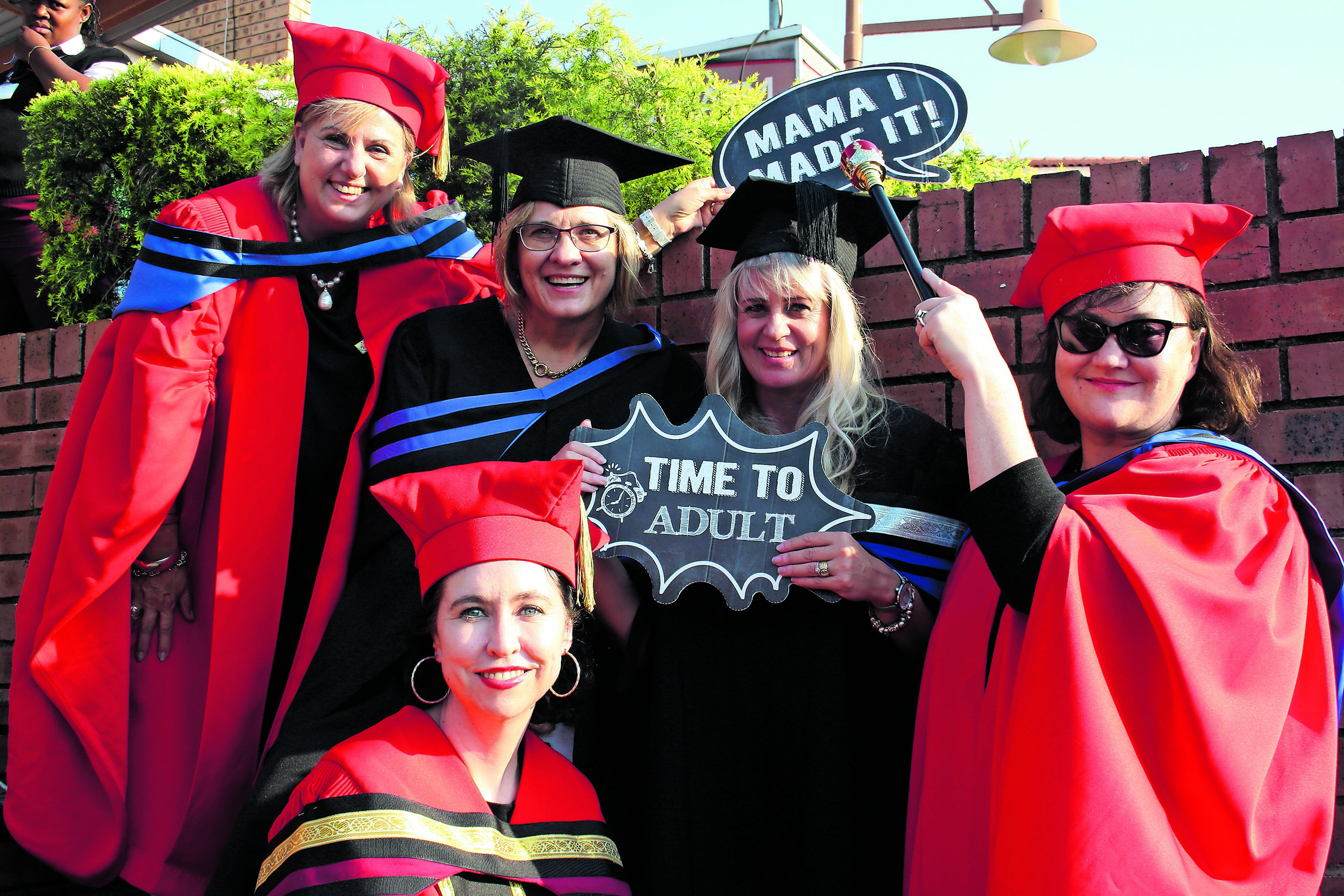 One of the highlights of the 2018 graduation ceremony was the MTech: Marketing (cum laude) degree conferred on Suzanne Jacobs, a staff member of the Faculty of
Management Sciences. She completed her thesis with the title Commuters' Perceptions of the Effectiveness of Mini-bus Taxi Advertising in Mbombela, Mpumalanga under the supervision of Professor Therese Roux and Dr DB Janse van Rensburg, both from the Department of Marketing, Logistics and Sport Management, Faculty of Management Sciences, TUT.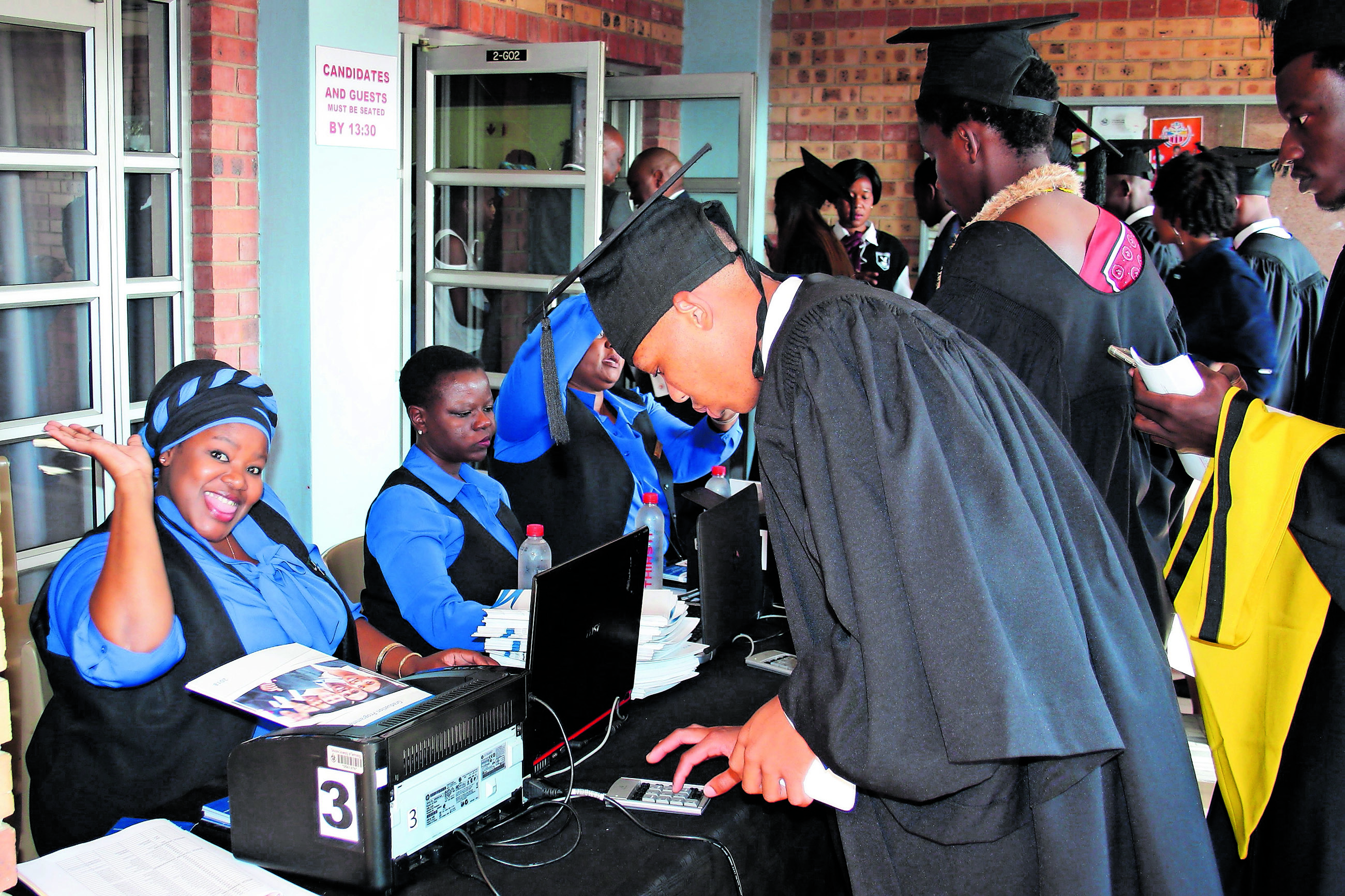 Two students who attended the marketing class of Dr Annemarie Breytenbach, senior lecturer and academic manager at the Faculty of Management Sciences, as far back as 1993 and 1997 respectively, Treasure Zulu and Mzamo Maphanga, improved their qualifications with BTech Marketing degrees.
"It is a wonderful feeling when you see your former students improving qualifications that will definitely enhance their chosen career paths," said Dr Breytenbach.
"The future looks promising to all the 2018 TUT graduates. May your career dreams become a reality, and remember to keep on empowering yourself with additional skills and knowledge," Dr Kenneth Netshiombo, campus rector, said after the graduation ceremony.
Celebrities among 522 Arts graduates
The Theunis Bester Hall at the Pretoria Campus was painted red on Friday, May 4, when 522 graduates from the Faculty of the Arts obtained qualifications during two Autumn graduation ceremonies.
Among the newly qualified were two celebrities, Hendri Myburgh, Groot FM 90.5 presenter, and Adrian Steyn, who portrays the role of Ruben in the popular KYKnet soapie Binnelanders.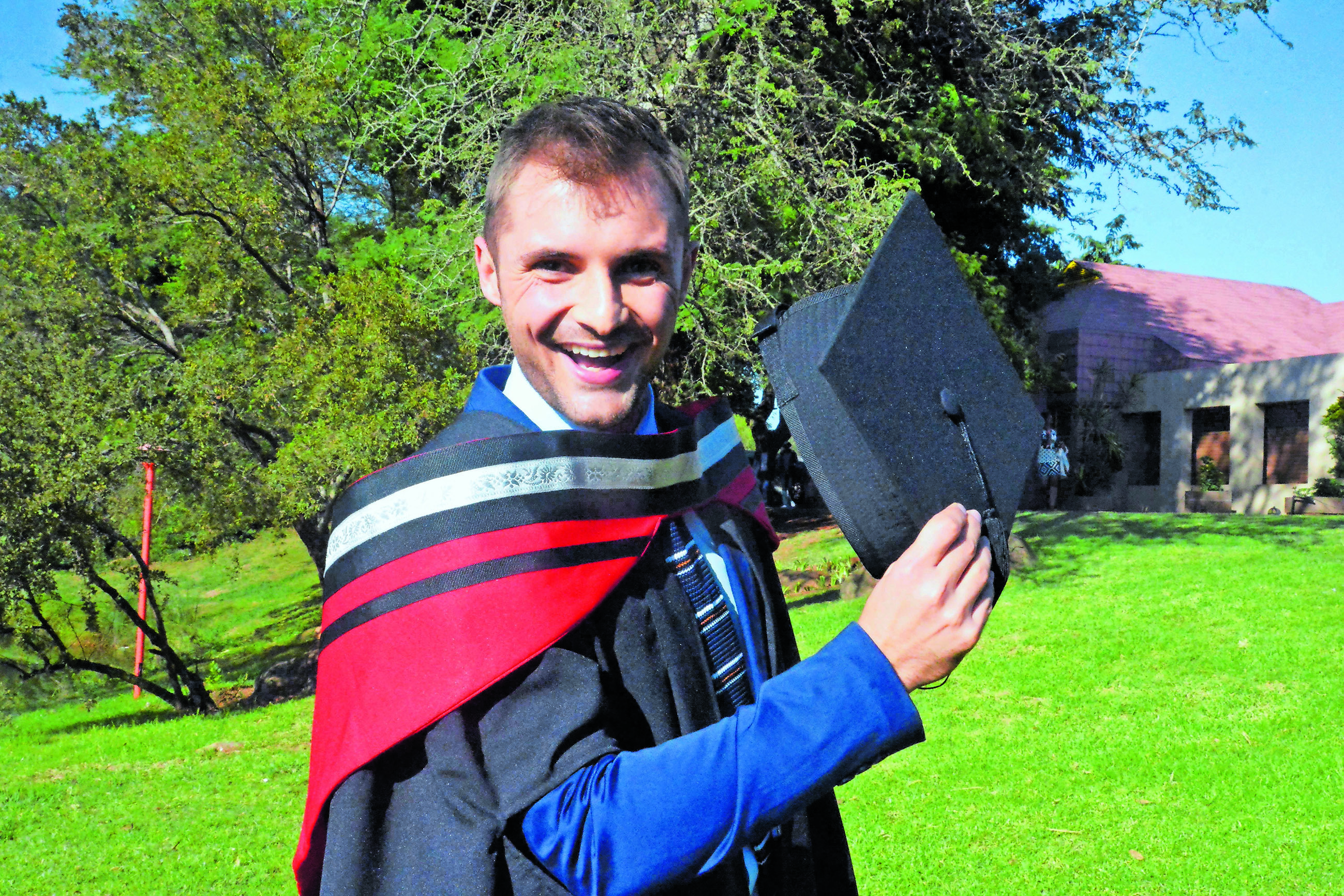 A big moment for Groot FM 90.5 presenter, Hendri Myburgh, who obtained his Master's in Drama
Myburgh, who also completed his undergraduate studies at TUT, obtained a master's degree in drama, and Adrian obtained a BTech in drama. The title of Hendri's dissertation is The Effective Use of Vocal Performance Tools to Generate a Distinctive Vocal Brand. It was supervised by the department of drama and film's Professor Bett Pacey and Karina Lemmer.
Hendri told eTutor that the saying that "if you can dream it, you can do it" by Walt Disney inspired him throughout his studies.
"TUT has strengthened my passion for the arts and has empowered me to become active within a competitive entertainment industry," he said.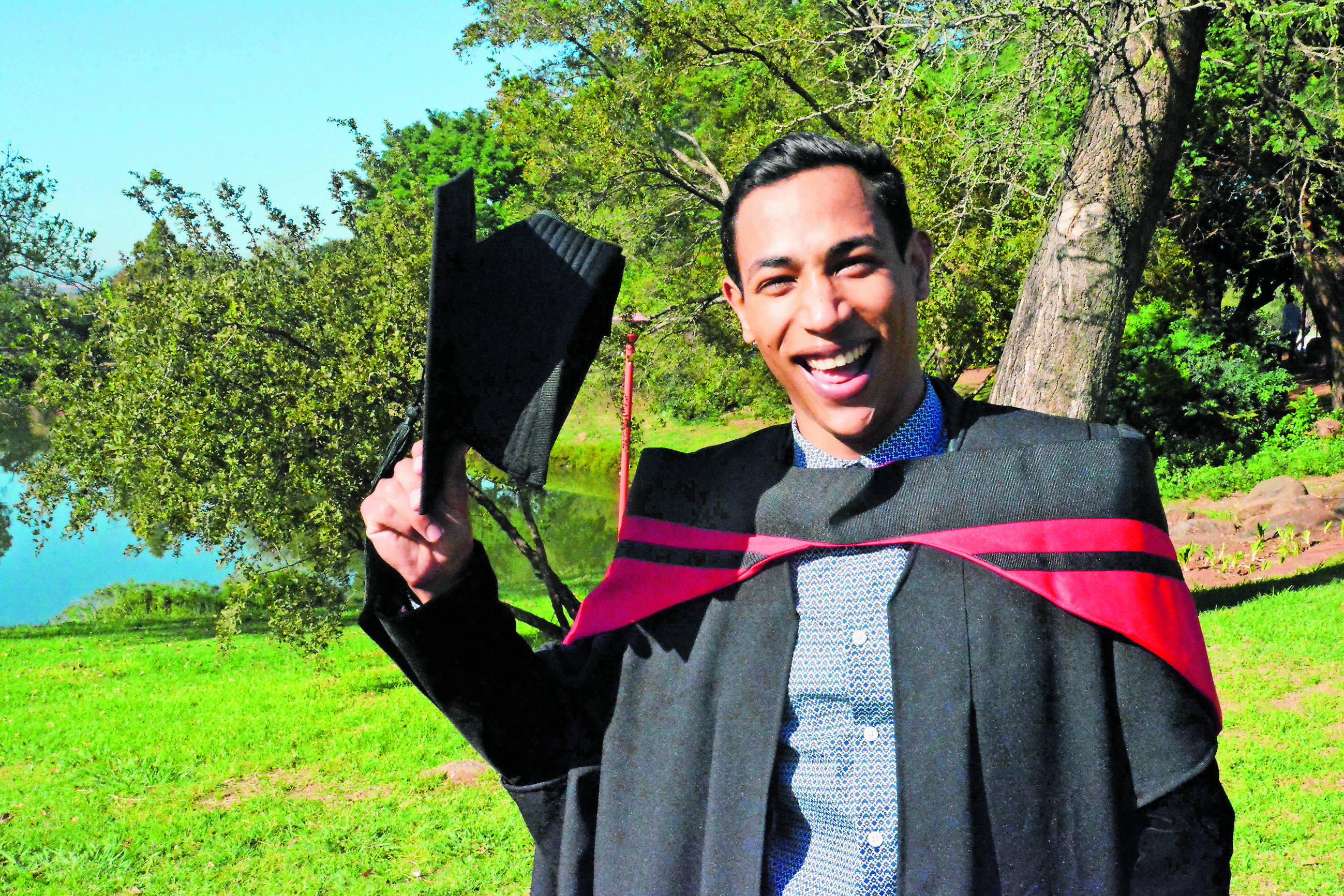 Adrian Steyn, better known as Ruben in KYKnet's Binnelanders, obtained his BTech in Drama
He added that working in the arts requires effort and a lot of one's personal time. "While the rest of society will be enjoying public holidays, for example, you will be busy memorising scripts or partaking in rehearsals for a new stage production, not to mention the opinions of others. One should not be discouraged by some of the remarks and opinions one will have to encounter. People will always be entitled to their opinions; however, for some reason, society seems to think that it is more acceptable to have an opinion about the arts.
"This is something that I had to endure from a very early stage of my career and, although challenging, I keep on reminding myself that it was a passion before it became a career, thus [it is] definitely most fulfilling," he explained.
Hendri said time management was the single biggest challenge to complete his master's degree. "I would never have imagined the immense planning and time it consumes. One of my major challenges was to ensure that I had enough time: time to read up on new topics, process information and apply it effectively to reflect the true nature of my study. Luckily, looking back, the words of a drama lecturer came to mind: 'proper planning prevents poor performance'."
The Faculty of the Arts conferred 11 master's degrees during the Autumn graduation ceremonies. Tsholofelo Matome, a lecturer at the department of visual communication (graphic design and multimedia), made the faculty proud by obtaining her master's degree cum laude, with her dissertation entitled Exploring Cultural Commodification to Promote Setswana Culture. It was supervised by Professor Rudi de Lange and Herman Botes from the department of visual communication.