Drake has recently had quite a bit of explaining to do.
A week ago, the Canadian rapper released his fifth studio album, Scorpion, under the most trying circumstances he's ever had to weather. A month earlier, another rapper by the name of Pusha T released The Story of Adidon — a neck-snapping diss track that took their beef to new extremes. In the track, Pusha took aim at Drake, accusing him of "hiding a newborn child" and being an absent father.
Responding to The Story of Adidon on his new album, Drake put the rumours to bed, declaring that he is a first-time father and is having a hard time coming to terms with that fact.
Other references to his son are dotted across the 25-track album. For example, in Emotionless, Drake unintentionally produced an internet meme with the line "I wasn't hiding my kid from the world, I was hiding the world from my kid." Similarly, 8 out of 10 sees him boasting that "the only deadbeats is whatever beats I been rappin' to".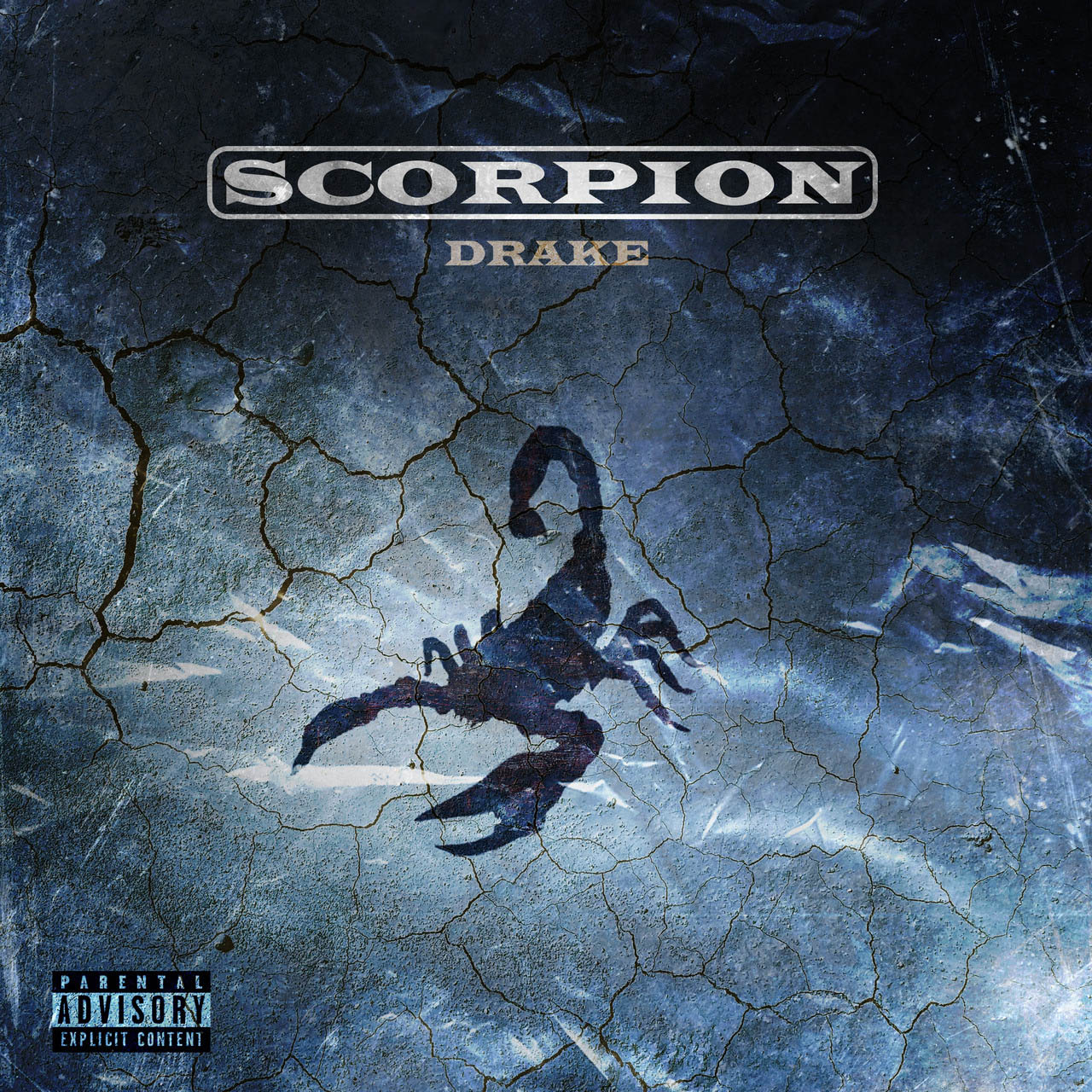 Aside from the accidentally laughable quips and bravado-laced lines, it's in March 14, the last song on Scorpion, that Drake has his moment: "Yesterday morning was crazy/ I had to come to terms with the fact that it's not a maybe/ That shit is stoned, sealed and signed/She's not my lover like Billie Jean but the kid is mine."
There are other moments of self-awareness in the song. For one, he raps about how disappointed he is with the fact that he's fathered a child with a woman to whom he isn't married.
That type of thinking sounds outmoded until you consider that, throughout Drake's discography, he's spoken about the emotional toil his parents' split took on him.
He's also spoken about being primarily raised by his mother and seeing his father on some weekends and how that led to an emotional distance between them (one that was mended only in adulthood). The fear that he could replicate that with his own child is evident in the lines he raps to his son: "I don't want you worry 'bout whose house you live at/ Or who loves you more/ Who's not there/ or who did what 'fore you got here."
Of course, Drake isn't the first rapper to pen a confession about his anxieties about fatherhood. In Show Me the Good Life, the 10th track on American duo Blu and Exile's Below The Heavens, Blu raps about how nervous he is to bring a child into the world.
Unplanned and therefore unprepared, the rapper goes on about how having a child would curtail the plans he had for his life and career, before revealing that he doesn't possess the mental fortitude to be a father. "How the hell am I gonna to teach a child to be a man/ When I'm 22 without a clue on how to take a stand?"
Like Drake's March 14, the song is bristling with emotion and a fear that seems to ask: How could I have been so reckless and what kind of father will I be to my child?
In a column on parenthood, The Guardian columnist Tim Lott described first-time fatherhood as a bonfire of the vanities. Fatherhood, he asserts, "puts an end to a particular male narrative that [men] can somehow be free, adventurous and an enduring focus" of the opposite sex's attention.
Coming of age: Drake addresses the complex emotions he has experienced since becoming a father. (Kevin Winter/Getty Images)
Of course, women have always known this and have gone on with the often unglamorous work of parenting and shelving their careers for the sake of their children. Drake, on the other hand, reveals just how easy it is for life to go on after becoming a father. The rapper says that he's seen his child only once while he continues to perform to sold-out shows and attempting to see his kid "a few times".
This isn't how it always is, though. Fatherhood is many contradictory things: complicated, mundane, terrifying, life-affirming and full of joy.
When my son was born late last year, I walked down the hospital's corridors humming Jay Z and Kanye West's New Day. In the second verse, Jay Z raps: "Took me 26 years to find my path/ My only job is to cut the time in half."
An hour later, the sun was spilling through the hospital blinds and I was holding my son in my arms for the first time.
In the 26 years I'd been alive, I felt, for the first time, as if my heart was going to explode with a mixture of panic, love, fear and uncertainty.
In some respects, Drake's story is a kind of universal story of fatherhood because it's largely a tale of cowardice. Because, while Drake pontificates about whether he has the mettle to be a father, Sophie Brusseaux, his son's mother, has quietly gone on with the work of parenting.
Similarly, whenever I find myself harping on about how I'd be a better father if only I had more money, time and experience, my partner is quick to remind me that the real work of parenthood is in the day-to-day work of being present, and bored — carrying out the menial tasks that never make it to the Instagram feed (changing nappies, tending to our sick child, putting him to bed).
A few days after first listening to March 14, I played The Game's Like Father Like Son on repeat for about an hour. The song's chorus, performed by Busta Rhymes, expresses how The Game hopes his son grows up to live a life that isn't determined by his father's mistakes.
"I hope you grow up to become that everything you can be/ That's all I wanted for you young'n, like father, like son/ But in the end I hope you only turn out better than me/ I hope you know I love you young'n, like father, like son/ My little man, your day is coming/ Coming, your day is coming/ I tell ya, and when it comes, just keep it running/ Running, just keep it running, I tell you."
Listening to this song and to Drake's reckoning with fatherhood, I can't help but hope my own son's view of fatherhood won't be skewed by the actions I take.
We live on hope.