A month after Woolworths Holdings released its dismal financial results, analysts have told shareholders not to give up on the retailer because it has a loyal customer base that is keeping its businesses afloat.
The company's David Jones clothing brand, which the company bought in 2015, may not have sold well in South Africa but the retailer's upmarket food business grew by 8.5% this year, leading to an overall 1.6% in turnover growth.
"Woolworths is in a class of its own with its fresh and prepared foods, catering for the higher LSM [living standard measure] group," said retail analyst Ron Klipin. "This makes this division essentially bulletproof."
The retailer's financial services division also grew by 4.6% — its debtors book was up 3.8% from last year — with this division contributing 10.4% more to the group's profit after tax, at R286-million, than in the previous financial year.
But FNB Wealth Management analyst Wayne McCurrie believes this will not mitigate the problems caused by the David Jones purchase because the financial services are a subsidiary service. Rather, McCurrie said, the growth in the retailer's financial services business is a sign of a loyal customer base.
Klipin agrees that the financial services are not a big part of Woolworths business but believes the retailer will not be badly affected by bad debt during the recession because "Woolworths is strident on lending criteria".
With South Africa entering a technical recession — its first since 2009 — it may be odd to believe that consumers with smaller wallets will continue to shop at high-end retailers during downturns in the economy.
But with more than 15-million Woolworths customers across the southern hemisphere (Woolworths has stores in Australia as well as South Africa), Vestact analyst Paul Theron believes the company's fortunes will pick up.
"When the tide turns and consumers head back to their stores, profits will rise. We expect that to follow the 2019 elections."
The retailer, however, faces a further downgrade by S&P Global Ratings because of its weakening non-food markets. S&P downgraded Woolworths by one notch last week because of"challenging macroeconomic trading conditions in South Africa and structural changes in Australia".
Woolworths is focused on a high-end consumer base and, "in theory, their customers are allegedly more resilient in economic recessions", McCurrie said.
For years, Woolworths clothing has been considered good value for money but with the purchase of several name brand stores —David Jones and the Country Road Group, Mimco, Trenery and Witchery —the retailer moulded itself to cater for professionals and wealthier consumers.
Woolworths hit a pothole when it bought the high-end department store, David Jones,a brand that, Klipin believes, was "not understood" by South African consumers. The reason the brand may have fallen flat with consumers was that it competed with Woolworths' in-house brand Studio W. Both targeted women between the ages of 35 and 45 and the pricing of clothes was similar.
"The style is too different and the price is high. Customers don't understand the Woolworths offering anymore," said Klipin.
Which leaves Woolworths, according to Theron, "to fix the fashion offer, again. Go back to 'beautiful, simple, well-made basics'and hope for the best".
What happened at Woolies?
The upmarket retailer has been losing value in its shares since late 2015.
In March 2001, Woolworths shares could be traded for R29.53. By 2015, trading peaked at R102.
But, according to Theron, Woolworths began to "underperform relative to our [Vestact's] expectations".
Woolworths shares now trade at about R50.
"Consumer confidence in both South Africa and Australia has been weak. The Woolworths share price has halved, back to R50 per share," Theron added.
According to McCurrie, the market had already begun the process of impairing David Jones with the decrease in Woolworths shares since 2015. "The thing about an impairment," McCurrie said, "is that the market knows something is wrong…People are not seeing the return that they had expected."
Although analysts have expressed their concern about the David Jones purchase, Woolworths chief executive Ian Moir has said in several interviews with other media outlets that the issues the retailer had were in its systems and processes. He has insisted that the issues with David Jones have been corrected.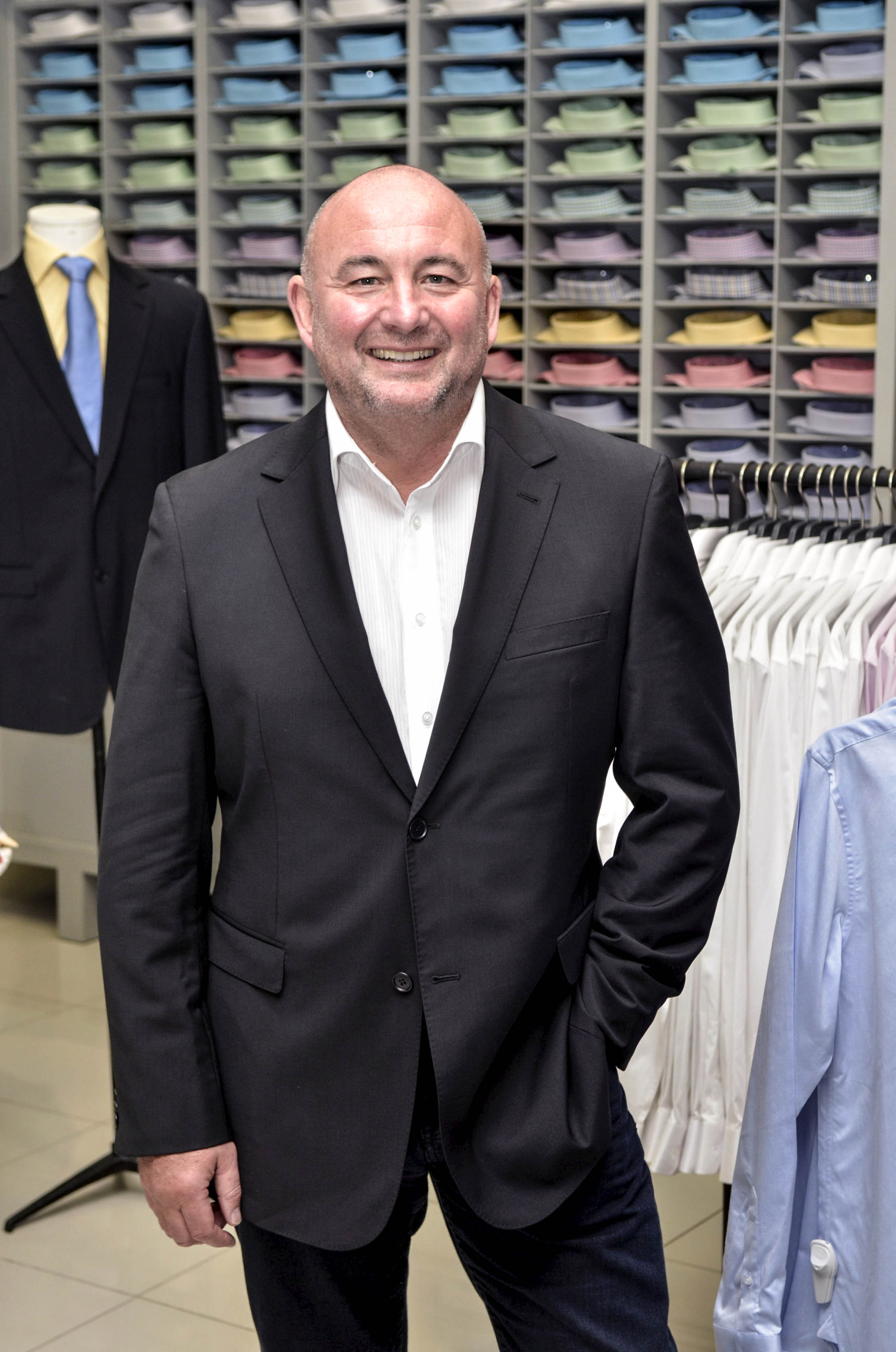 Chief executive Ian Moir says the David Jones debacle is being corrected
In the interim, David Jones has launched partnerships with several high-end brands: Louis Vuitton, Prada, Chanel and Gucci.
In the long term, McCurrie said, David Jones may continue to be a problem and "I would not be surprised if they sell this business".
Woolworths' clothing business may still struggle before its situation improves as consumers tighten their belts to cover the price increases in utilities and fuel and switch to more "value for money" alternatives.
"Consumers are turning to more affordable clothing, especially in areas such as school uniforms, and value for money from stores like Pep and Ackermans, as well as Mr Price," Klipin said.
Although Woolworths will still be supported by its high-income consumers, it will probably see a dip in its income revenue as even its wealthy patrons tighten their belts in these tough economic times.
It is normal for clothing brands to get fashion wrong from time to time, said McCurrie, adding that the retailer's apparel and home divisions will "come right eventually".
In the meantime, it will be supported by its loyal customer base, he added.
Meanwhile, shareholders are waiting patiently for Woolworths investment in David Jones to stabilise and payoff —or see the brand sold.
Woolworths had not responded to requests for comment at the time of publication.