NEWS ANALYSIS
On a superficial reading, Malawi's story seems to epitomise many preconceived narratives about sub-Saharan Africa.
It is one of the world's least developed countries. It labours under astronomical unemployment numbers. It has low life expectancy, high infant mortality and a high prevalence of HIV and Aids. Its population is predominantly rural and it has to rely disproportionately on foreign aid. It has been ranked the fourth poorest country in the world — more than half of its 18-million people live below the poverty line.
But there is a more complex story behind these numbers.
The May 21 elections will mark 25 years of multiparty democracy in Malawi — a trend that began only after the one-party regime, mediated by Hastings Kamuzu Banda, came to a halt in 1994. Before then, Malawi had, in effect, been a democratic dictatorship for 30 years.
This wasn't a terrible state of affairs, according to some accounts. Even Africa historian Martin Meredith, known for his pessimism, insists that under the eccentric Banda, Malawi's economy was "often cited as an example of how a poor, landlocked, heavily populated, mineral-poor country could achieve progress in both agriculture and industrial development".
Yes, Banda deployed his country's wealth to build his own business empire, but his actualised vision was for that empire to benefit the country, eventually producing a third of the nation's GDP and employing more than 10% of its workforce. The top boarding school he built, Kamuzu Academy, was ultimately gifted to the nation.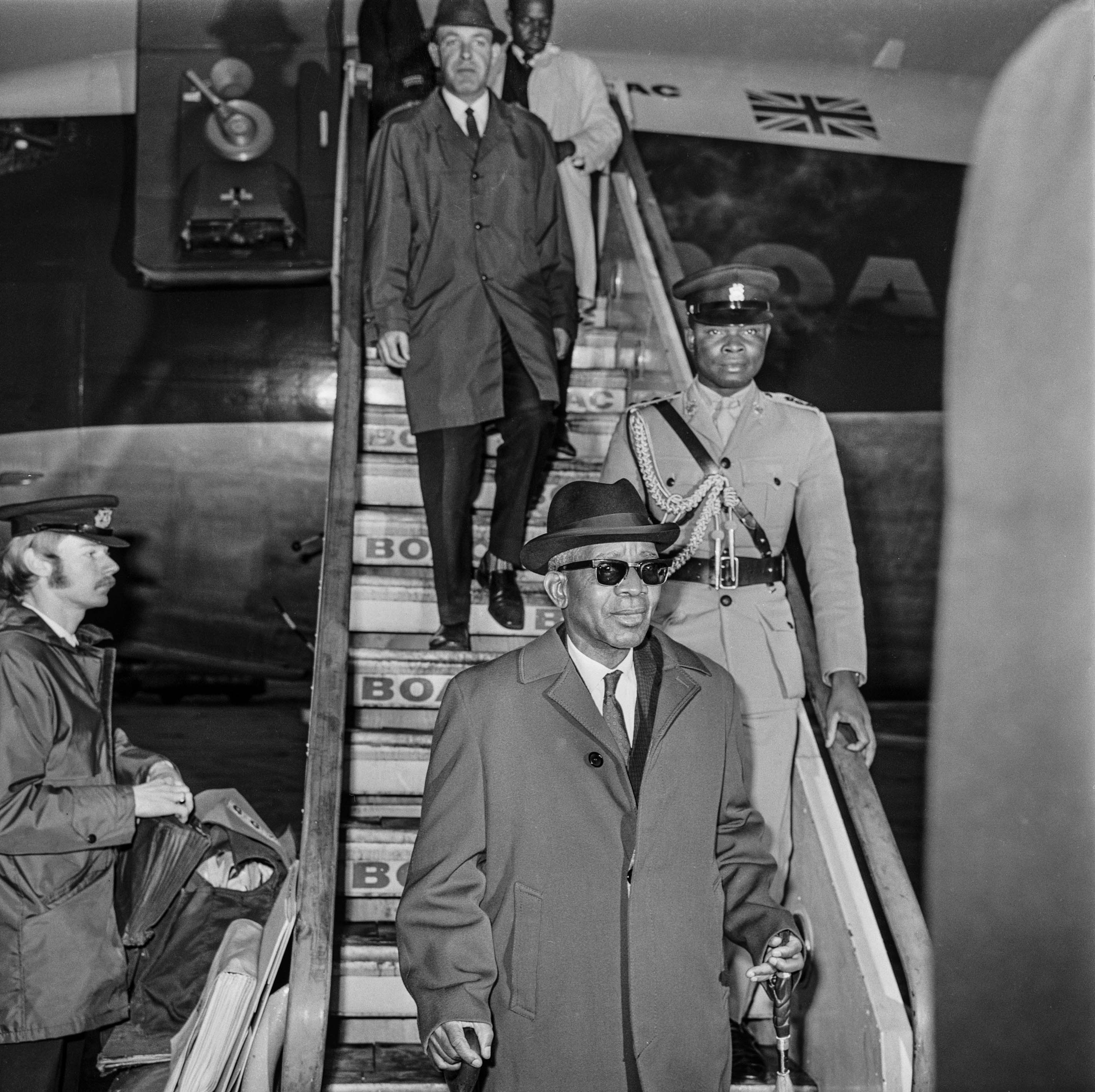 Dr Hastings Banda ruled the country with an iron fist for 30 years until 1994. (George Stroud/ Daily Express/ Getty Images)
The Economist commended his avoidance of "grand socialist plans, which lured other African countries to destruction", praising him by saying that "instead, he gathered the most valuable parts of the economy into a company".
But dictators maintain their stranglehold at great cost, and Banda was no exception — banning women from exposing their knees, prohibiting kissing in public, unleashing spies on his compatriots, banning books, putting more than 250 000 people in jail, supervising the murder of political opponents and locking others up. In 1971, the legislature named him president for life.
At the end of his 30-year rule, Malawians remained poor. In 1994, they had had enough, electing him out of office and putting him on trial for the murder of four politicians in 1983.
For more than a decade afterwards, the country continued to suffer the consequences of his dictatorship, plunging on crucial indices until sustained competitive democracy pulled them back up. It is also possible to blame this on the fact that the ruling party, the United Democratic Front, did not win a majority in Parliament.
By 2005, under President Bingu wa Mutharika (who died in office), Malawi had turned a corner. With the Democratic Progressive Party (DPP) in charge of both the presidency and Parliament, reliance on aid began to decrease and its economic outlook began to improve, showing progress in the economy, education and health from 2007.
The country was praised for its economic reform and for its food security policies. In 2009, its ministry of finance reported that the number of citizens living in poverty had fallen, over a period of four years, from 52% to 40%. Mutharika was praised as a champion of the poor.
Then power appeared to get to Mutharika's head. After being re-elected in 2009, he moved his attention from policy to politics — expelling ambassadors, cutting off ties with donors, attacking political opponents and battling (unsuccessfully) his own vice-president, Joyce Banda.
Growth began to slow and the country began to suffer. The first big symptom of it was the huge "Cashgate"' scandal, in which some $32-million was stolen over the course of just six months in 2013 from government funds. The scandal was revealed by an audit commissioned by Joyce Banda when she took office after Mutharika's death. The funds went from government to vendors for goods and services that were never supplied.
The current president Peter Mutharika, Bingu's brother, came into office in 2014 promising to wipe away the corruption, but his party can't seem to get rid of this virus. In 2017, there was "Maizegate", in which the minister of agriculture, George Chaponda, was found to be breaking the law, and was fired after a court injunction. Last year, the president himself was linked in a leaked anti-corruption report with misappropriating funds in a police contract. This, alongside a controversial 2016 land reform law that took power away from community leaders and centralised authority in government, has led to widespread dissatisfaction.
Mutharika and his ruling party face stiff competition this year from his vice-president, Saulos Chilima, who is running under the banner of the United Transformation Movement; and from the Malawi Congress Party, which has entered into an alliance with Joyce Banda's People's Party.
There may well be a new face in Lilongwe's State House next month. But even if Mutharika does survive, it will be in the knowledge that there is credible opposition to his rule —and that fortunes can change very quickly.
Chude Jideonwo is founder of Joy, Inc and sits on the board of StateCraft, Inc, which has worked in elections and for governments in Nigeria, Ghana, Kenya and Senegal