In this section: Dr Charles Benjamin Gaunt; Dr Taryn Gaunt; Vuyiseka Dubula and more…
Dr Charles Benjamin Gaunt and Dr Taryn Gaunt Principal
Chief medical officer and medical officer, Zithulele Hospital
Their story reads like an extract from the Poisonwood Bible — a young mission-driven family moves to rural Africa and faces issues of life, death, poverty and disease.
The difference is that 34-year-old Charles and Taryn Gaunt not only chose to move to the isolated Eastern Cape to change the face of rural healthcare but are also deeply committed to seeing their vision become a reality. It takes a special kind of couple with an enormous amount of faith to take on Zithulele Hospital — a 147-bed hospital providing primary health care to 130 000 people. But take it on they did.
After five years under their care, along with their colleague, Dr Karl le Roux, they have succeeded in halving perinatal mortalities and deliveries are up 62%.
More than 1 500 patients are now on ARVs, thanks to the treatment programme they launched. The paediatric ward boasts eight times as many admissions as it did, a sign that the community trusts them with the care of their children.
Starting with a team of three doctors, now increased to nine, these two UCT graduates have helped Zithulele Hospital become a source of pride in the Oliver Tambo district, where more than 70% are unemployed and HIV/Aids is rampant.
But this is only the start of their vision, which extends beyond the hospital to include "a multidisciplinary set-up with emphasis on education for locals" .
Leading this vision is the Jabulani Rural Health Foundation they co-founded — a non-profit organisation that supports the hospital and surrounding community through various community-based health, education and agricultural programmes.
It's hard to believe that with all this on their plate Taryn still manages to home-school two of their three children, and Ben received a distinction for his MSc in primary healthcare from the University of London. —Cat Pritchard
Lunch spot: Lavender Blue, East London, or a picnic on the beach at Lubanzi, Eastern Cape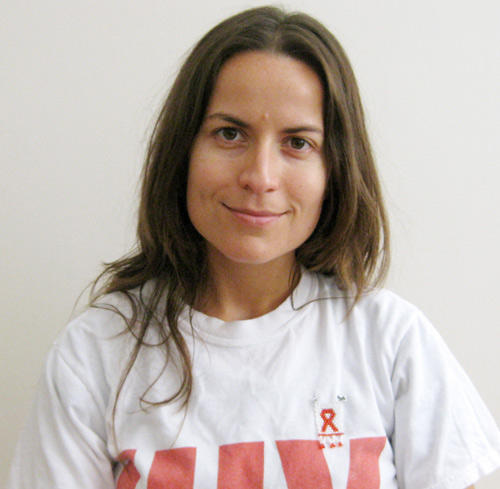 Dr Rebecca Hodes
Deputy Director aids and Society Research Unit: University of Cape Town
At 28, Dr Rebecca Hodes's list of academic achievements is longer than the waiting list at Chris Hani-Baragwanath.
The founder of the students HIV/Aids Resistance Campaign at Rhodes — the most active student group of its kind in the country — Hodes won a scholarship to undertake her graduate studies at Oxford, where she wrote her doctoral thesis on HIV and South African television.
But instead of adding to South Africa's growing "brain drain" , she brought her knowledge to the Treatment Action Campaign, whose policy, communication and research department she managed before joining UCT's Aids and Society Research unit.
A passionate writer, who admires the style of Ariel Levy, Hodes takes her activism to heart and paper, communicating issues around sexuality and racy activist strategies to theatrical politicians and the patients they refuse to acknowledge.
And though she believes that the era of state-sponsored Aids denialism has past, she isn't about to let an era of "theoretical" advancements begin. Not on her watch. — Cat Pritchard
Lunch spot: Liquorice and Lime, Kloof Street, Cape Town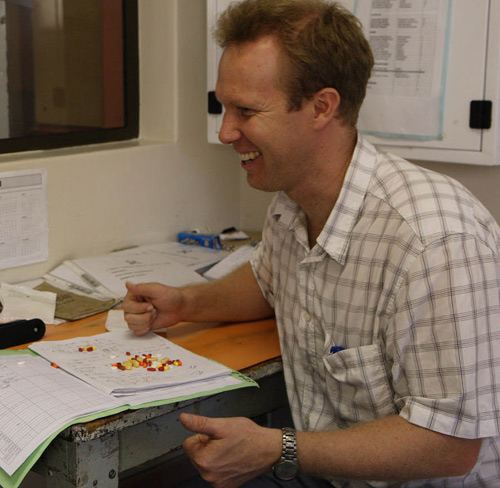 Dr Karl le Roux
Chairperson: Rural Doctors' Association
Dr Karl le Roux has one professional wish: that poor rural communities receive the same quality of healthcare as affluent urban ones.
For that he is prepared to travel the arduous Coffee Bay Road to Zithulele Hospital, where he works, to ensure more drugs, doctors and support for rural health care in South Africa.
At 35, Le Roux's commitment to rural medicine, whether advising community service doctors, training nurses or making a plan when the oxygen and drugs run out, goes well beyond his duty as a doctor and chairperson of the Rural Doctors Association.
He may have his doctorate, four years of rural service and a master's in international public health, but he believes that it's only a small start.
With so few resources and so much need, Le Roux is grateful for the knowledge that every day brings more opportunities to make a real difference and the smiles and gratitude of his patients. — Cat Pritchard
Lunch spot: Caprice, Camps Bay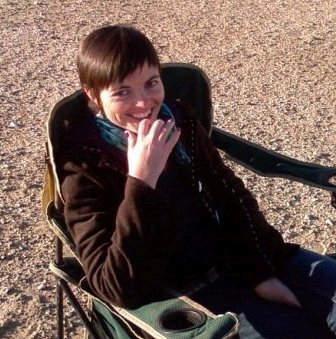 Lesley Odendal
Advocacy Manager: Médecins sans Frontières
Lesley Odendal remembers switching on the television and watching with growing admiration as hundreds of Treatment Action Campaign activists marched to demand access to drugs that would prevent mother-to-child transmission of HIV.
"I just thought, Wow! Here is an example of an organisation that empowers people with HIV to fi ght for change."
Now, fighting for change in the public health sector has become her life's work.
Odendal describes her current role with Médecins sans Frontières (Doctors without Borders) as "keeping [her] finger on the pulse" of the organisation's four projects in Southern Africa, which focus on helping governments to improve HIV/Aids and TB policies, streamlining public health systems and facilitating migrants' access to health care.
"The people we work with on the ground are so busy taking care of the sick and the marginalised that expecting them to fi ght for the bigger public health policy issues is too much," she says.– Lionel Faull
Lunch spot: Portobello Café, Long Street, Cape Town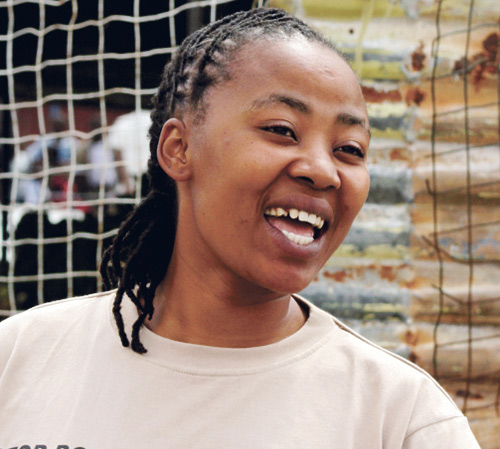 Vuyiseka Dubula
General Secretary: Treatment action Campaign
Before joining the Treatment Action Campaign (TAC) in June 2001 Vuyiseka Dubula was a student at Tygerberg College and working part time at a McDonald's. But something was missing.
"I needed a political home where I could learn about HIV, health and politics," Dubula says.
She found out about the TAC from the clinic where she went for an HIV test and tested positive. Dubula started out as the organisation's literacy coordinator but now, as the group's general secretary, she is the voice of the TAC.
Founded in December 1998 in Cape Town by internationally known activist Zackie Achmat, the TAC has been the ongoing voice of advocacy — and sanity in the age of Aids denialism under President Thabo Mbeki — for increased access by people living with HIV/Aids to treatment, care and support services.
"By virtue of my condition, living with HIV, I have created an environment where young women can see themselves beyond their conditions and realise that we too can lead and head organisations," Dubula says. "If I had given up, there would be a different story to tell about me. I give people the opportunity to claim back their identity that has been taken by HIV." — Vuvu Vena
Lunch spot: Obs Café, Observatory, Cape Town