The first new town to be built in democratic South Africa will be just 3.2km from President Jacob Zuma's homestead in Nkandla in rural KwaZulu-Natal.
And it will be springing up in record time if the government department behind it has its way and its progress is lubricated with generous amounts of money.
Initial estimates are that the government will have to direct more than R1-billion of taxpayers' money into the development, which will require a further R1-billion from the private sector to make the project viable.
It is the brainchild of Masibam­bisane, a rural development organ­isation Zuma chairs, which the Democratic Alliance has described as a "hand-out scheme used by President Zuma to curry favour".
But the department of rural develop­ment and land reform has taken up the project with apparent enthusiasm.
New York City of KwaZulu-Natal
The rapid state-sponsored development of Zuma's hometown has already been criticised and he has been accused of putting his interests, and those of his family, above those of the people of South Africa.
In July, expelled ANC Youth League leader Julius Malema accused him of building a "New York City of KwaZulu-Natal" in Nkandla.
So the "Zumaville" plans could plague the ANC leader as politicking in the party heats up in the run-up to the party's elective conference in Mangaung in December.
But Zuma's spokesperson, Mac Maharaj, has described the criticism as reckless and without basis in fact. "Rural development is one of the priorities of the government and is not restricted to one area," he told the Mail & Guardian.
Officially, the Zumaville development project is known as the Umlalazi-Nkandla Smart Growth Centre, but this is no mere multipurpose community centre – of which the area already has two. A new one was built right across the road from an older but functioning centre at a cost of R12.8-million.
Government documents refer to it as an "emerging town", but covering 200 hectares, which could comfortably accommodate 10 000 middle-class homes, that may be selling it short.
The envisaged project includes:
Government facilities, including offices for home affairs and social development;
New community facilities, includ­ing a library, theatre and ­recreation centre;
A new school with boarding facilities;
A community safety centre and additions to an existing clinic;
A recreation centre featuring a swimming pool and tennis courts;
Light industrial units, including an agricultural market; and
Housing centred around community gardens.
The construction would transform what is a dusty backwater with basic government buildings scattered among isolated rural homesteads into tree-lined avenues and covered walkways connecting modern, architect-designed buildings.
But it will come at a high cost. An initial feasibility study dated November last year reveals that the area has no sewer or stormwater infrastructure and the electricity infrastructure would have to be upgraded substantially.
The study lists the components that are likely to be the most expensive as:
Educational facilities at R178.8-million;
Electrical infrastructure at R164.8-million;
Agricultural and industrial facilities at R146.3-million;
Housing at R136.2-million;
New government and safety complexes at R127.6-million; and
Community facilities at R80.1-million.
Documents show that the housing and street lights have been designed with their own solar panels. That, and a solar farm and a proposed wind-turbine installation, could see the town become independent of the national electricity grid.
According to the department of rural development, 100km of fencing has already been put up in the area and bush has been removed from 30 hectares.
Ground has already been broken on the project. In late May, Zuma went to Nkandla, accompanied by several Cabinet ministers and what the department described as "business bigwigs", to consult local traditional leaders about the project.
"In July, this town will begin to be built," he said at the time.
Two weeks before that trip, Rural Development Minister Gugile Nkwinti told Parliament that "feasibility studies and design work have been completed" and the site would be cleared for work by the end of July.
Tenders
Local residents and leaders have also been shown mock-ups of what they can expect.
But outstanding tenders suggest that primary work on the project could start, at the earliest, during 2014 if there are no major delays in the adjudication and awarding of big contracts.
If a proposed phased approach is followed, the residential units will not be built until 2016 at the earliest.
Potential town planners would meet department officials in Pietermaritzburg, KwaZulu-Natal, on August 3 to receive details of a tender for the planning of Zumaville. Three months from the time the tender is awarded is allocated for planning – a time frame those in the industry say borders on the impossible – and another seven months are allocated to consult the affected communities and gain the necessary planning permission – a process notorious for its bureaucracy and stumbling blocks.
Local residents may be even more surprised to learn that the entire project could still be scrapped or scaled down significantly. An initial environmental impact assessment found no immediate impediments to the development, but final clearance has not yet been granted.
Economic feasibility
Town planners will be required to do demand analysis and assessments of the economic feasibility of each component of the project. And, as the tender for their work makes clear, an adverse finding could still see major changes to what is actually built.
"The sequence of information sourced, work undertaken, reports and deliverables should be scheduled in such a way that the 'go/no go' gateways are very clearly identified in order that unnecessary work is avoided if it becomes apparent that the implementation of the master plan, as it stands, or components thereof, is or is not economically justified," the tender document states.
According to the department, the 200 hectares of land earmarked for the development is controlled by the Ingonyama Trust Board, a body King Goodwill Zwelithini chairs that was set up to manage government-owned traditional lands in KwaZulu-Natal.
But a survey of land rights and uses has yet to be done. Under a proposed structure, the land would be released to the control of Zuma's Masibambisane organisation, which could then lease parts of it to retailers and factories.
The residential component is expected to be a mixture of rental and long-lease properties.
Employment opportunities
Although Zumaville's projected total yearly income is still unknown, it is expected to create 500 "employment opportunities" during the construction phase, generating an expected R10-million and 400 permanent jobs, according to a basic assessment report completed by SSI Engineers and Environmental Consultants on behalf of the KwaZulu-Natal department of agriculture and environmental affairs.
The report estimates that the current value of the employment opportunities in the first 10 years will be about R2-billion.
Census figures from 2001 show a combined population of 354673 for the Nkandla and Umlalazi municipalities. Zumaville would straddle the border between the two, but it includes people served by established towns such as Eshowe and Mandini. According to the latest uThungulu district municipality quality of life survey undertaken in 2010, Nkandla's unemployment stands at 47.4% and the average household income is between R800 and R1500 a month.
In a 2006 KwaZulu-Natal spatial development strategic report, Nkandla was noted as one of 50 of the most-deprived regions in the province and was earmarked to become a part of three priority corridors that would link the town with Msunduzi (Pietermaritzburg), Nqutu, Vryheid, Weenen, Eshowe and Ulundi.
The department of rural development has said that similar initiatives are due to begin soon at May Flower in Mpumalanga and in Jane Furse in Limpopo.
The ANC cites these projects as other examples of planned rural development not linked to the president's homestead.
By the time of going to press, the department had not responded to questions, including about budget allocations for the projects.
ANC Youth League deputy president Ronald Lamola said the league would express its unhappiness to the ANC about selective development of South Africa.
"Our view is that rural development must prioritise all areas in the country. We cannot afford to ­create an impression that the developments are only done in certain areas [where ANC leaders come from]."
---
Department donates 'gift' to Zuma project
A non-profit organisation, which President Jacob Zuma established and chairs, recently received the latest in a tranche of big donations from individuals and groups who deal closely with his government. The latest donation came directly from a government department.
Two weeks ago, Tina Joemat-Pettersson, the agriculture, forestry and fisheries minister, announced the donation of R800-million to Zuma's Masibambisane rural development programme at a ­government function in Qumanco in the Eastern Cape.
A department official told the Mail & Guardian this week that in doing so Joemat-Pettersson had in effect diverted the R100-million budget for the department's Zero Hunger Programme to Zuma's project. The Zero Hunger Programme is a government initiative to support smallholder farmers and food ­security in rural areas.
"In essence, the department does not have a budget for the Zero Hunger Programme anymore," said the official. "There was a celebratory mood that, with this intervention, Tina has secured the Eastern Cape for JZ. Initially, the department availed R800-million towards the mechanisation programme of the department to buy tractors and implements. R100-million of this budget was meant for the Zero Hunger Programme, but Tina insisted it [all R800-million] must go to JZ's project."
According to information in the M&G's possession, the project, which is co-chaired by Zuma, is not a government initiative as claimed by the department of agriculture, forestry and fisheries, but a private entity owned by Deebo Mzobe, a businessman from KwaZulu-Natal.
In 2010, Masibambisane was officially launched at the Nkandla local municipality. Several businesspeople, including Patrice Motsepe, and government ministers attended the event where the government donated six tractors and the private sector 24.
Approached for comment about Zuma's influence, Mzobe said: "If you have a king who does something, it will carry weight. He is in overalls and getting busy. People appreciate this.
"Masibambisane doesn't have capacity to roll out projects. We facilitate public and private partnerships. We don't run the show. It is not about campaigning for Zuma. When he started this in 2010 he didn't have 2014 in mind. He is just doing his job, making people's lives better."
Zuma's opponents in the ANC have expressed concerns that he is using the rural programme to campaign for his re-election at the party's elective conference in Mangaung in December.
Responding to the M&G's questions, Joemat-Pettersson's spokesperson, Palesa Mokomele, said Masibambisane was "not the president's individual project, but a public-private partnership that has been running for three years to date. The initiative is a presidentially led public-private partnership, which is chaired by President Jacob Zuma with a broad spectrum of partners from the private sector. These companies include Walmart-Massmart, South African Breweries and other companies who share in the programme's view and intention to improve the lives of smallholder farmers, and especially rural communities, through skills provision, access to finance and access to markets.
"On the question of a budget for Zero Hunger, we wish to reiterate that there was never a budget for Zero Hunger because this was a campaign and not a government programme.
"Our participation [as the department of agriculture, forestry and fisheries] in Masibambisane does not fall out of our budget; instead, we have used money from projects that already had budgets to ­accelerate service delivery. It is discomforting that projects that operate to speed up delivery end up being shrouded in gossip and untruths." – Charles Molele & Jonathan Pienaar
---
Zuma's swanky new pad
Since his election as South Africa's president in 2009, Jacob Zuma has embarked on a massive renovation of his homestead in Nkandla village in northern KwaZulu-Natal. Government officials estimate it will cost between R69-million and R400-million.
Among other things, the ostentatious Nkandla ­compound comprises underground living quarters with about 10 air-conditioned rooms, a clinic for the president and his family and a gymnasium.
There are 20 houses for security guards, underground parking, a helicopter pad, ­playgrounds and a visitor's ­centre.
Although it is not clear who is footing the bill, the department of public works has confirmed that it is spending R36-million on security-related construction. This includes 10 houses for air force personnel, 10 houses for South African Police Service staff, a military health facility, perimeter fencing, the helipad, landscaping, bulk infrastructure and water supply, and houses outside the compound for families who were relocated to build the compound.
According to architectural plans shown to the Mail & Guardian, the precinct also includes a garden with ­ancestral graves. The entire area will be ­cordoned off by a brick wall and will have only one entrance. The three houses are kidney-shaped and contain his-and-hers bathrooms, living rooms, walk-in closets and a study. One house has four bedrooms and another has three. The homes have double-volume ceilings and thatched roofs in the same style as the old homestead.
Zuma and his family, ­according to construction workers at his house, will be able to enter the underground bunkers through a 200m-long tunnel running from under the helicopter pad to the main house.
Two lifts have been installed for the president and his family. – Matuma Letsoalo
* Got a tip-off for us about this story? Email [email protected]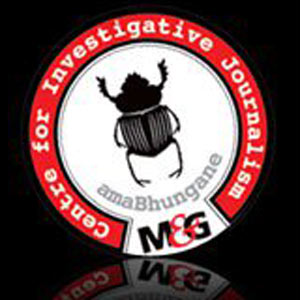 The M&G Centre for Investigative Journalism (amaBhungane) produced this story. All views are ours. See www.amabhungane.co.za for our stories, activities and funding sources.