Even more taxpayer's money than reported – now nearly R240-million – is being spent on President Jacob Zuma's Nkandla homestead, the government's own figures show. This emerged as the government ratcheted up its attempts this week to suppress the information using apartheid-era secrecy legislation.
A document published by City Press on Sunday last week revealed that in March 2011 the state approved a security upgrade for an amount of R203-million at Nkandla, Zuma's private home.
But department of public works director general Mandisa Fatyela-Lindie refused to comment in City Press, claiming the homestead was a national key point and thus subject to blanket secrecy.
Skirting draconian defence laws with ease in Zuma's sleepy hometown
Public Works Minister Thulas Nxesi then defended the enormous expenditure and announced that the mere possession of the "top secret" document was illegal and he would investigate how it had reached the newspaper. Yet such posturing has been undermined by the fact that, in May this year, Fatyela-Lindie herself supplied Nkandla's detailed cost allocations and projections in a briefing before Parliament's National Council of Provinces. This document can be freely accessed online. It suggests the department and Nxesi's claims that the information is "top secret" could be a recent construct, designed to prevent embarrassment for Zuma in the run-up to the ANC's elective conference in Mangaung in December. Scrutiny of the legislation used to justify the secrecy suggests the claims are paper-thin.
The cost schedule presented to the council reveals the following:
Contractor fees at Nkandla are expected to total R193-million;
Consultant fees at the homestead are projected to cost an extra R44-million. Three engineers canvassed by the Mail & Guardian expressed concern that, at 23% of the contractor's fee, this figure was very high. Consultant fees on such projects typically range between 10% and 15%;
Several security upgrades for ministerial private residences are priced at exactly R100 000, which is consistent with the ministerial handbook regulations. The only two exceptions are Zuma's Nkandla, totalling R238-million and former President Nelson Mandela's Qunu residence, at R23-million, a fraction of what is being spent on Zuma;
The department misled the M&G last November when it claimed it was spending only R36-million on Nkandla. In the cost schedule, it does reveal that R36-million was spent on contractor fees in "previous years". But the schedule also reveals that during the same period the department spent another R26-million on consultant fees.
In addition to this glaring omission, the department was obfuscatory by failing to make reference to the enormous projected costs.
Secrecy provisions
According to the May 2012 cost schedule, contractors' fees are projected to reach R194-million and consultant fees would reach a startlingly high R44-million. This adds up to R238-million. These figures dwarf the earlier claim of R36-million and are considerably more than the R203-million approved by the department back in March 2011, as reported by City Press.
The public works department first argued that Nkandla was subject to secrecy provisions in response to an M&G Centre for Investigative Journalism (amaBhungane) Promotion of Access to Information Act (Paia) application in August.
In the application, amaBhungane requested financial and procurement information for the Nkandla upgrade, emphasising it was not interested in "technical detail of security-sensitive improvements".
But Fatyela-Lindie rejected amaBhungane's application, claiming Nkandla was a national key point and "information related to [it] is protected in terms of the National Key Points Act". Fatyela-Lindie's arguments are misplaced. First, the National Key Points Act has an impact on information disclosure "relating to the security measures" or "any incident that occurred there". Clearly, she could have given details on the amounts of money being spent.
More importantly – as pointed out by amaBhungane's lawyers in an appeal to the refusal – Paia should override the National Key Points Act in this case. "Where any other legislation has the effect of prohibiting or restricting disclosure of a record and where such provision is materially inconsistent with either an object or specific provision of Paia, then Paia will apply and not the restrictive provision of the other legislation."
It remains unclear when Nkandla was designated a national key point. For example, when the M&G approached the department last November, it willingly detailed the various facets of its security upgrades. That, together with the cost disclosures made in Parliament, suggests Nkandla might have been assigned key-point status only after May. It raises the disturbing possibility that Nkandla was de-signated a national key point in a conscious attempt to hide information after questions arose about the huge expenditure, such as through ­amaBhungane's Paia application.
Ministerial handbook
AmaBhungane is appealing the department's decision to reject its Paia application.
Faced with heated criticism, Nxesi this week defended his department's spending on Nkandla by claiming it was "in line with the ministerial handbook".
On the face of it, however, this is just plain wrong. As pointed out by constitutional law expert Pierre de Vos, the handbook allows public works to spend a maximum of R100 000 on security measures at Cabinet members' private residences. Additional costs are for the minister in question, or, in this case, Zuma's account.
How Nxesi justifies the expenditure in terms of the handbook remains unclear.
According to City Press, when the department of public works approved R203-million in state spending on Nkandla, officials also discussed whether or not R10.7-million should be billed to Zuma because this fell outside the state's mandate. But it appears Zuma would not be able to afford this without assistance.
Since his appointment as president in May 2009 to the financial year ending April 1 2013, Zuma will have received a total salary of R9 730 596.
Zuma's R9.7-million presidential salary for the four years is therefore R900 000 short of the R10.6-million the department of public works has agreed will be his personal contribution towards the upgrade.In November 2011, the M&G reported that one of the companies contracted by the department of public works to do construction work in Nkandla, Bonelena Construction Enterprise, employed Zuma's niece. One of the company's projects, referred to as "Project A", was worth R30-million for work undertaken in Nkandla.
Zuma's high-flying nephew Khulubuse, who has his finger in several multimillion-rand mining pies, also has his own residence in the compound. According to reports, Khulubuse's stands include two double-storey flats and two houses.
Presidential spokesperson Mac Maharaj received the questions, but was not able to reply by the M&G's print deadline. – Additional research by Vinayak Bhardwaj
Disclosure: The M&G Centre for Investigative Journalism's mandate includes advocacy to secure the information rights that ­investigative journalists need to do their work. As such, it has ­campaigned against the abuse of secrecy laws to ­withhold important information from the public
---
Palatial renovations next door underwhelms residents
By 10.15am, it was too hot to move in Nkandla and those workers able to do so headed for the shade to take a break. The team that had been tending to the single pothole in the otherwise flawless new tar road running past President Jacob Zuma's compound was long gone; it had been at it before 8am.
The dozen women working in the large vegetable patch inside the outer security perimeter (but still separated from the VIP quarters by a substantial fence) had quit hand-watering the plants and the five-man team cleaning sand out of roadside storm channels nearby left their tools where they were. But the 25 people laying patches of hardy kikuyu grass next to the double helipad kept at it. They had a deadline, they said.
Despite these 40-odd people working for the benefit of the president and his family, there was no sign of major construction taking place at the sprawling Nkandla compound this week. A handful of workers were fiddling with a partially completed structure and the occasional bakkie with supplies headed for the security checkpoint, but the major construction phase appeared to be over. And if any members of the first family were taking advantage of the facilities, they had to be using the underground passages that reportedly connect some of the buildings.
Not that the compound and its surrounds are entirely ready. This week, the main entrance was impassable thanks to repairs with a dirt detour not ideal for VIP vehicles. Across the road, earthworks to carve a full-sized soccer field from the side of a hill were not yet complete and attendant buildings stood half-completed. By contrast, a mini soccer pitch next to the field was completed, down to the fake grass and sponsorship billboards. The combination tennis and basketball court (and judging from the dizzyingly complex line markers in different colours, several other sports) was also good to go, although it showed no sign of use.
Is the new sport complex, which is far away from the centre of the community, part of the homestead and paid for by the president? The workers on site did not know, but said: "It's for the children from there," pointing to the Zuma houses. Others were similarly unconcerned about the exact financial arrangements behind the new developments in their backyard.
A woman who sold a 1.25-litre bottle of fairly cold Coca-Cola within shouting distance of the president's home pointed to two chicken coops, nearly finished, slightly farther away. "For Jacob and his wives," she said. Is she expecting to see any chicken come her way? "No."
But although Zuma does not seem to come in for a lot of criticism (bar one complaint that the compound can get a little noisy), the people of Nkandla do not seem much in awe of him either. "It's just like any other house," said a police officer. So local police have been inside? "Yes, a couple of times." But a joke about police being called to quell domestic disturbances quickly ended the conversation. "I'm not going to say something bad about him," a resident said. "He is the son of Nkandla. We are proud." – Phillip de Wet
* Got a tip-off for us about this story? Email [email protected]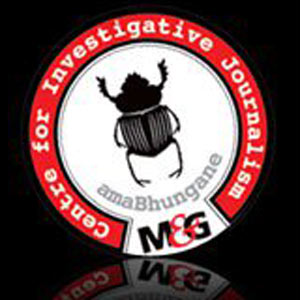 The M&G Centre for Investigative Journalism (amaBhungane) produced this story. All views are ours. See www.amabhungane.co.za for our stories, activities and funding sources.