This came as Regiments went into damage control mode after the Democratic Alliance went public with an anonymous tip-off, which claimed that Regiments had "siphoned" R1-billion from the city fund.
The Mail & Guardian has been aware of the R1-billion claim for some time, but found no evidence to support it. However, the fee of R200-million to manage the fund since 2006, provided by Regiments at a press conference on Thursday, is arguably very high. It also raises new questions about the city selecting the company four months ago as preferred bidder to manage the fund for another five years.
The M&G revealed last week how the new tender had allegedly been rigged. Whereas it should have been decided on price (90 points) and empowerment (10 points), all 11 other bidders were eliminated on technicalities or for supposedly lacking a "track record". This left Regiments, whose quote was among the highest, the only bidder standing.
The M&G exposed earlier how Tau's wife, Pilisiwe Twala-Tau, had got rich from a Capitec empowerment deal in which Regiments was a key partner. Tau himself was the mayoral committee member responsible for finance and therefore politically responsible for the Regiments contract with the city, before he became mayor. Tau and the city have denied impropriety, saying he had not participated in the tender adjudication. He has asked the public protector to investigate.
Regiments also denied impropriety, saying the Capitec deal was put together a year after Regiments got the original tender in 2006 and that it had not been responsible for composing the empowerment consortium that included it and Twala-Tau.
At the press conference Regiments confirmed that since 2006 it had earned R27-million from a basic annual fee of 0.35% of city funds under management, plus 25% of fund performance above benchmark – a whopping extra R175-million, for a total of just over R200-million.
The company maintained, however, that this represented value for money. It had "consistently delivered returns that were above the mandate expectations – to the benefit of the city and its people as a whole".
Regiments denied being close to the ANC, saying: "Regiments Capital has no direct links with the ANC or the ANC treasury" and claims of links could not be justified "just because [our] chairman, Litha Nyhonyha, co-founded Thebe Investments in which the Batho Batho Trust [founded by ANC leaders] was a significant shareholder".
Clarification
Three of our articles dealing with the fund management tender won by a division of Regiments Capital from the City of Johannesburg (<a href="http://mg.co.za/article/2012-10-05-00-council-tender-haunts-mayors-wife" target="_blank">Council tender haunts mayor's wife</a>,<a href="http://mg.co.za/article/2012-10-12-00-joburg-mayor-proclaims-innocence-over-tender" target="_blank">Jo'burg mayor proclaims innocence over tender</a>, and <a href="http://mg.co.za/article/2012-10-26-00-regiments-deal-costs-taxpayers-many-millions" target="_blank">Regiments deal costs taxpayers many millions</a>) stated that the tender was awarded in 2006 or "in the same year" that the Johannesburg mayor's wife, Pilisiwe Twala-Tau, was included in the Coral Lagoon consortium also involving Regiments.
In fact, as some of our articles reflected, the Johannesburg tender was awarded in 2005, roughly a year before Twala-Tau was included in Coral Lagoon, and commenced in early 2006.
The first two articles also stated that Regiments had "put together" or "helped to assemble" Coral Lagoon, from which readers could have understood that Regiments was responsible for Twala-Tau's inclusion. Regiments has clarified that while it participated as an investor in Coral Lagoon, did its financial structuring and raised capital for it from state institutions, it did not select its members.
* Got a tip-off for us about this story? Email [email protected]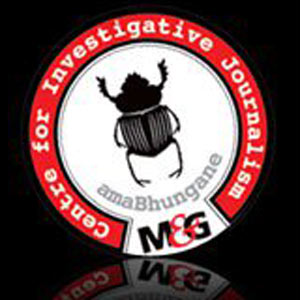 The M&G Centre for Investigative Journalism (amaBhungane) produced this story. All views are ours. See www.amabhungane.co.za for our stories, activities and funding sources.