The company given a farm and tens of millions to start a dairy by the Free State government appears to be linked to Gupta family businesses, despite protestations to the contrary.
Free State premier Ace Magashule announced the project in his state of the province address in February, saying the "state-of-the-art certified facility" near Vrede would be able to process 100 000 litres of milk a day.
Although it is a public-private partnership to which the provincial agriculture department has reportedly contributed R30-million already – set to rise to R342-million over three years – Magashule did not explain why his administration wanted to get into dairy farming.
A departmental spokesperson was quoted in the Volksblad – which first raised questions about the project's viability and possible Gupta links – as saying that emergent and commercial farmers would benefit, presumably by supplying their products to the dairy.
Major questions hang over the capacity of Estina, the company that was given the contract by the department. Its only director, Kamal Vasram, works in information technology and has no apparent farming background. Electronics company Toshiba's South African subsidiary last month announced Vasram's appointment as retail sales manager.
The department claimed that Estina and an Indian company, Paras, were involved jointly and had committed R200-million to the project, but amaBhungane was told by a spokesperson for Paras Dairy: "We don't do any business in South Africa and we don't have any Estina on our database."
Public benefit
Deeds records show that Estina obtained a 99-year lease on the 4400-hectare Krynaauwslust farm near Vrede from the department in December – rent-free. The lease agreement stipulates that Estina will develop an "integrated dairy project" but places no obligations on it to provide any public benefit.
The provincial government, the Gupta family and Vasram have all denied Gupta involvement in the project, save for a consulting subcontract amounting to R138000 previously performed by Linkway Trading, a Gupta company.
But there are other indications of Estina and Vasram's proximity to the Guptas:
o Estina's registered address and the address it used in the lease is at Block A, Grayston Ridge Office Park in Sandton. A different floor of the same building houses several Gupta businesses, including Mabengela Investments. The latter is co-owned by President Jacob Zuma's son Duduzane and employs Magashule's son, Tshepiso.
o The Toshiba press release announcing Vasram's appointment last month singles out its relationship with IT distributors Mustek and Sahara Computers. The latter belongs to the Guptas.
o Vasram replaced a Gupta deployee as a director in Gupta-linked company Siyabuselela Trading Enterprise 282 last July. The Gupta deployee was also involved in Linkway, which performed the subcontract. The nature of Siyabuselela's business is unknown.
Vasram did not reply to specific questions this week, but said in a statement: "I am not aware of Siyabuselela Trading and suspect that my name has been used there fraudulently …
"As far as the Gupta family's involvement in the [dairy] project is concerned, I wish to categorically state that they are not involved in any manner in this project."
Passionate about dair
As for Estina's capacity to handle the project, he said it signed the contract "after following all due processes".
He added: "I would like to state here that I am passionate about dairy and I strongly believe that this project will go a long way in uplifting the local community and reviving the sagging dairy industry in the province. I have extensive experience in project management, hence my decision to associate myself with this project."
Vasram would not answer further questions about Paras Dairy's alleged involvement, saying he stood by his statement, and the department said it preferred not to answer questions pending the head of department's return from travels. Gupta family spokesperson Gary Naidoo could not be contacted.
Democratic Alliance member of the Free State legislature Roy Jankielsohn this week said his attempts to get details about the project have been fruitless. He claimed that agriculture department officials would not discuss it even during legislature committee meetings.
"We [the opposition] only became aware about this project when the premier mentioned it in his speeches and said R30-million had already been spent on the project," he said.
"That's when we realised that this was not just another small-scale farming project."
* Got a tip-off for us about this story? Email [email protected]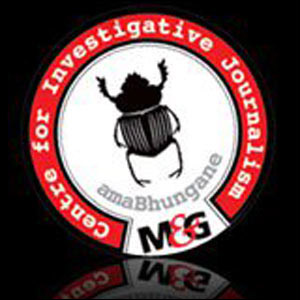 The M&G Centre for Investigative Journalism (amaBhungane) produced this story. All views are ours. See www.amabhungane.co.za for our stories, activities and funding sources.