The first Rocking the Daisies took place in 2005, making this year's edition the 13th iteration of the music and lifestyle festival that took place last weekend at Cloof Wine Estate just outside Darling in the Western Cape.
With 25 000 tickets sold, Rocking the Daisies 2017 saw its largest audience to date — one of the many milestones in the festival's recent history.
Steyn Entertainment bought the festival and its Johannesburg satellite event, In the City, from Seed Experiences in April last year. "Our vision is to take them to the next level in terms of production values, line-up and technical design, cementing their place on the international festival circuit," said George Avakian of Steyn Entertainment at the time.
Following the shift in ownership, the festival seemed to broaden its focus to accommodate its commercial value and potentially even greater appeal. The introduction of a hip-hop stage in 2016, announcement of American rapper and producer Mac Miller as a headliner and booking of South African rapper AKA all signalled the festival's acknowledgement of hip-hop having become pop music on a global scale, as well as its local commercial viability.
This notion was carried through into 2017, with local hip-hop artists such as Riky Rick and Cassper Nyovest making appearances on the main stage, and DJ Black Coffee making an appearance as an iconic representative of South African house music.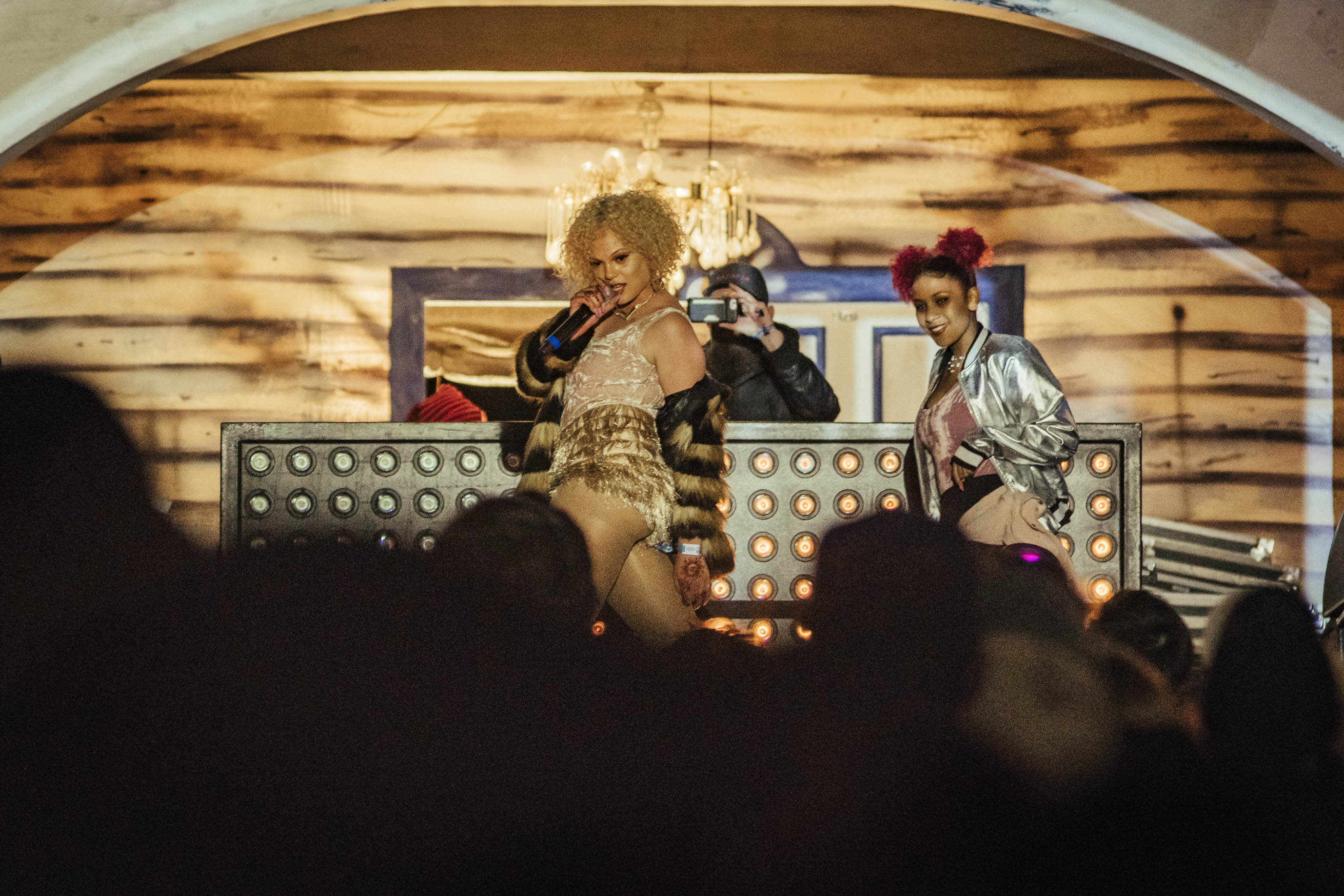 [Patty Monroe was one of the artists who represented the festival's acknowledgement of hip-hop (Jonathan Ferreira/ Red Bull Content Pool)]
The festival set-up was simplified, featuring a main stage, a hip-hop-themed stage referred to as the Trap House, the Electronic Dome, the Beach Bar and a few smaller stages.
Logistically, it was perhaps the best Rocking the Daisies experience yet.
Considering that this year's attendance was the highest to date, it never felt like it. This may have been influenced by the cashless transaction system that allowed festivalgoers to load cash on to a chip on their festival wristband. This eradicated almost all queuing — especially at the various bars, where long lines used to be the main source of the limited frustration patrons experienced at the festival.
The curation of the various stages was another factor in this year's success, as each stage had a clear purpose and therefore, at any given time, the festival's audience was equally split among the four largest stages.
Of course, the main stage would see flocks of incoming fans when some of the bigger artists were on stage, but it never felt nearly as crowded as previous years, when it seemed like the entire festival was at one stage.
From a purely musical perspective, Daisies' acknowledgement of its commercial power was both successful and unsuccessful in its effects. The positive side was the logistical benefits; the negative spin-off was a sense of compromise in general performance value and that all-important festival staple: spectacle.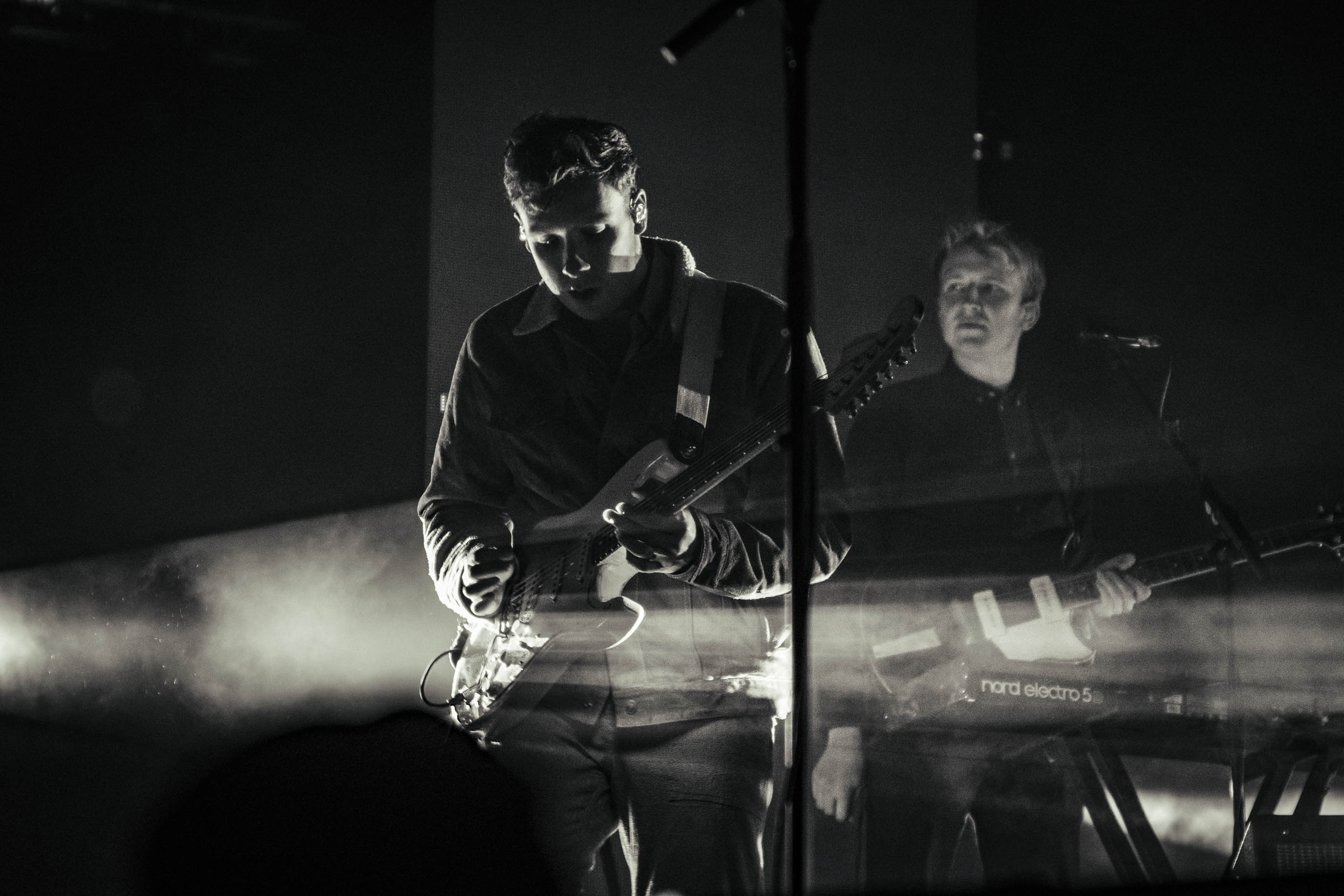 [Two Door Cinema (Jonathan Ferreira/ Red Bull Content Pool)]
But of course, this is highly subjective. From a music lover's perspective, if you have a stronger preference for band music you may find DJ sets anticlimactic in their lack of live instrumentation, and those who enjoy hip-hop may find band performances lacking in energy. It is this inconsistency in energy, performance and spectacle that made this year's main stage seem less impressive than was the case in previous years. However, as hip-hop becomes more of a staple at the festival, rappers and bands alike will probably introduce new and exciting elements to their performances to enhance the experience for the audience.
Standout performances would have to be Black Coffee, Cape Town songbird Alice Phoebe Lou, Xhosa folk-soul artist Bongeziwe Mabandla, international headliners Joey Bada$$ and Two Door Cinema Club.
The Electronic Dome was the most consistent and impressive stage in terms of production value, with lighting and visuals as constant sources of stimulation.
Highlights here included gqom ambassador and pioneer DJ Lag, local legends Sibot x Toyota, DJ/producer Snakehips from the United Kingdom and Italian DJ/producer Sam Paganini.
The Trap House, however, proved a point of contention as the stage was decorated to resemble the rundown, graffiti-covered facade of a real "trap house" — a colloquial term for a drug den. Although strong connotations relating to the making, selling and consumption of drugs exist in trap music (as they do in other genres), it seems immensely irresponsible and lazy for a festival to further entrench destructive themes as an "easy" way for festivalgoers to relate to the music being played.
This criticism aside, the stage was well attended and managed to hold a consistently full crowd throughout the festival, with impressive performances from Cape Town emcees Patty Monroe and YoungstaCPT.
Despite the sense of a slight compromise in performance quality, particularly on the main stage, Rocking the Daisies 2017 was highly successful in making more progress towards realising its true potential as an innovative festival.
There didn't ever seem to be any clear cases of animosity between festivalgoers and the sense of harmony one hopes to get from a music festival was certainly present.
It's clear that the growing pains in the festival's journey signal the beginning of its next exciting chapter.