"While Ahmed's body was battered, his human spirit would have fought on till the very end. As the blows rained down on him, as he was repeatedly suffocated, as electrical currents raced through his body, as his life force slowly slipped away, he would have looked to the future of his country. A future he had fought for and would die for." — Howard Varney, advocate for the Timol family
The inquest into Ahmed Timol's death is done. Judge Billy Mothle has found that the anti-apartheid activist was murdered and tortured; he did not commit suicide. The apartheid security police, who are still alive and implicated in the judgment, may now have to face justice for a 46-year-old lie.
This is only the beginning, as those in the old guard are already continuing to resist prosecution.
Imtiaz Cajee, Timol's nephew, worked tirelessly to reopen the inquest even when the National Prosecuting Authority (NPA) told him the case had run cold. Now, he will fight for the prosecution of those who have been found responsible for his uncle's death.
"We will continue mounting pressure, like we've been doing, to ensure it does not end here. This is the beginning — not only for our family, but for many other families too," Cajee said.
The former Security Branch police haven't made it easy for families seeking truth and justice for loved ones who "fell down stairs" or simply disappeared during the height of apartheid.
Thembi Nkadimeng, who watched the Timol judgment being delivered in Johannesburg on Thursday, is still waiting for the body of her sister, Nokuthula Simelane, to be found after an inquest was concluded. She knows the names of the security police who captured MK member Simelane 34 years ago, and she believes they can lead her to her sister's remains.
Nkadimeng would have preferred to avoid going the prosecution route, but she lays the blame squarely on the security police implicated in her sister's disappearance for the way the case has turned out.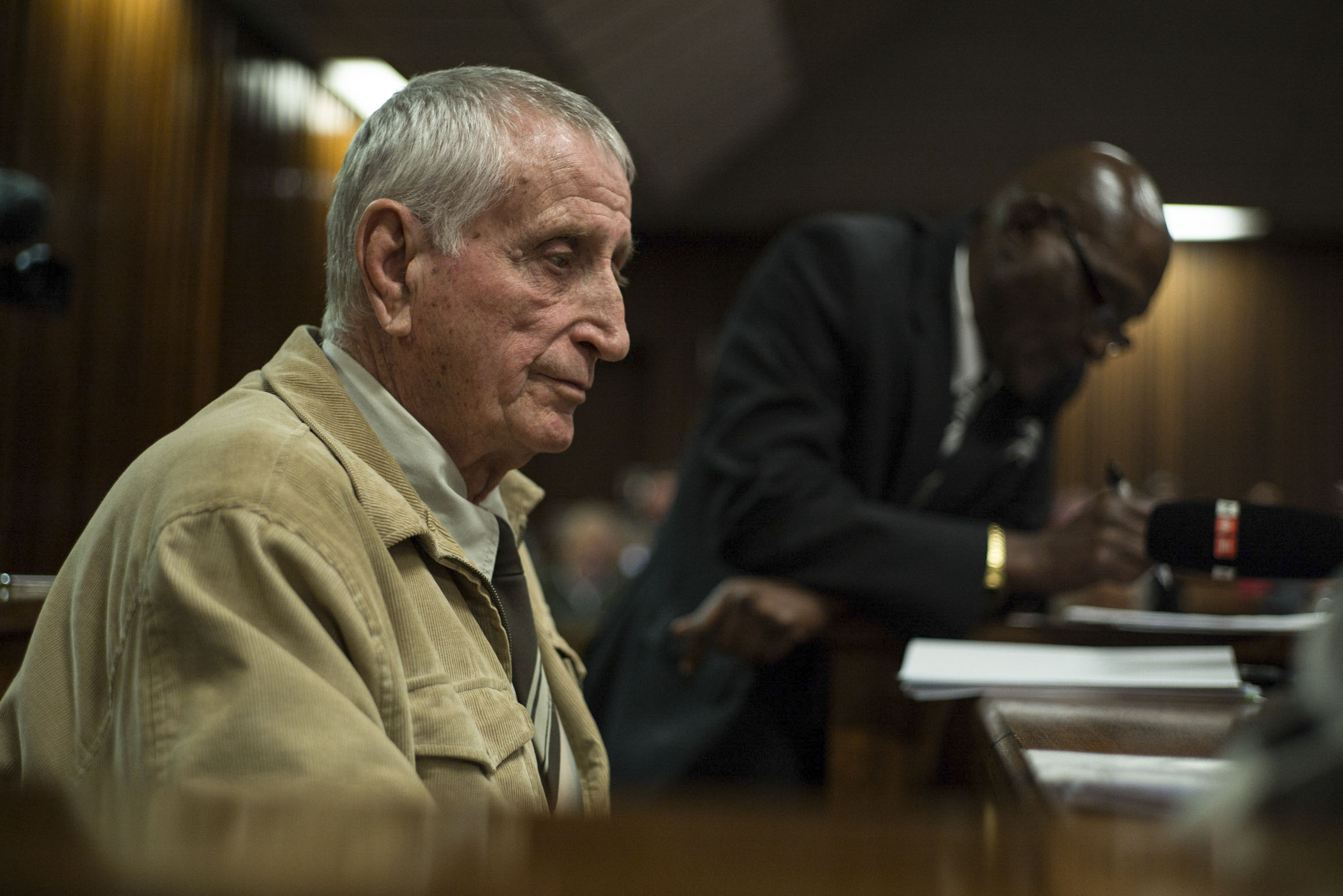 [Now, Joao Rodrigues and others may face prosecution (Anthony Schultz)]
"It's not our choice; it's the Security Branch's choice. If they went to court and said: 'We buried her' or 'We threw her here,' none of this would be necessary," Nkadimeng said.
"How will I benefit from them going to jail? It's actually a waste of money. They've made healing take so much longer than it needed to be."
Nkadimeng's sentiment is much like that of the Timol family. For the months the Timol inquest has gone on, the family has insisted on demanding only the truth. But when former Security Branch officers Seth Sons, Joao Rodrigues and Neville Els claimed they had neither seen torture nor heard of it in police detention, the family said it would demand accountability through prosecution.
The Simelane case has been delayed. The former security cops are demanding that the state pay their legal fees. But the state is resisting, with the court still to decide. In the meantime, Simelane's father has died. His wish was to bury the daughter he lost.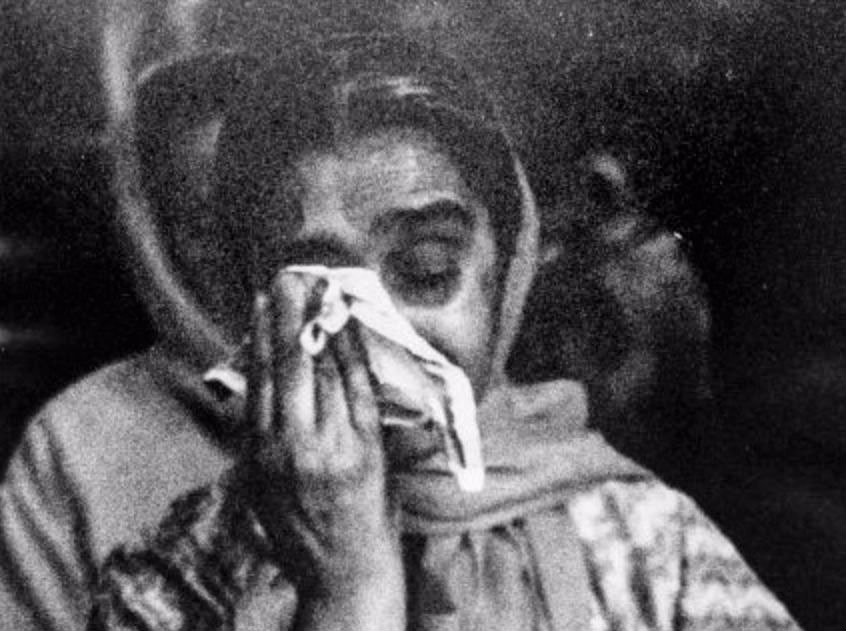 [Although Ahmed Timol's mother, Hawa, did not live to see justice for her son (Ahmed Timol Family Trust)]
For the Timol family, and the families of 72 other people who died in detention during apartheid, pro-secution may now be the only way to uncover the truth in democratic South Africa.
But for those apartheid police officers who remain close to the old guard, only the prosecution of the "other side" will make them accept the justice the Timol family seeks.
General Johan van der Merwe (81) is among those who have stayed in close contact with a network of apartheid security police who are still alive. He was the last apartheid-era national police commissioner, and is now the vice-chairperson of the Foundation for Equality before the Law, comprising former security cops seeking to avoid prosecution.
In a statement released during the Timol inquest, the foundation said that it would be impossible for the courts to find differently to the original 1972 inquest that Timol committed suicide.
Now that Mothle has delivered his judgment, Van der Merwe knows there's a prosecution waiting to happen. He says the only way those implicated in Truth and Reconciliation Commission-related cases would come forward is if the law is applied equally.
"If they prosecute one side, they must prosecute the other," he said.
Jan Wagener is a well-known lawyer in the former security police network. He is currently representing some of the ex-officers accused in the Simelane case. Wagener began his career in the apartheid-era state attorney's office and worked on the Steve Biko inquest in 1977.
He still maintains that the actions of the security police were justified. "We basically had in our country what amounted to a civil war. There were two sides to that war. Crimes were committed on both sides of the war," Wagener said.
"I represented people who were very, very unhappy because their loved ones were murdered by ANC terrorists," he said.
In the Simelane case, there are two affidavits — from advocate Anton Ackermann, former head of the NPA unit for TRC-related crimes, and from former prosecutions head Vusi Pikoli — that claim the NPA faced political interference when it tried to prosecute apartheid-era crimes. Pikoli said this was owed to fears that ANC leaders would also be prosecuted. The TRC recommended that 300 people should face prosecution for apartheid-era crimes. No more than a handful have been tried.
Advocate Torie Pretorius SC, representing the NPA at the Timol inquest and head of the TRC-related crimes unit, said outside the court on Thursday that the NPA could not reopen all related inquests, as the Timol family had requested, but it would not close any either.
Although the NPA has come under fire for its slow response to TRC-related crimes, the Timol inquest may have affected future decisions. Pretorius told the Mail & Guardian the next inquest is already being considered. "The next one I have to focus on will be Neil Aggett [a medical doctor and activist who died in custody in 1982]. I have to make a decision on that," Pretorius said.
At court on Thursday, families who lost loved ones or detainees who were tortured by security police celebrated Mothle's judgment. Gadija Chothia, arrested for being an associate of Timol's, walked out of the court with the closure she had spent four decades searching for.
"I can finally cry," she said.
During the Timol inquest, former security cop Paul Erasmus testified against his former colleagues. He told the M&G he had faced death threats from them because they saw him as a "traitor to the vaderland [fatherland]".
Pretorius confirmed the NPA is monitoring the threats and considering possible witness protection for Erasmus, because his role in an Aggett inquest would be "central".
The Timol family hopes it has set a precedent for many other families, and that this victory is not just theirs. Mohammed Timol, Ahmed's younger brother, has seen his mother cry, be branded as a liar at the TRC and he has endured 46 years' worth of lies about his brother.
"Justice and truth are the most important aspects of democracy. This is what Ahmed would have expected if he had lived," Mohammed said.