MultiChoice threatened to drop 24-hour news channel eNCA from its DStv platform if parent company e.tv did not reverse its pursuit of encrypted set-top boxes, it has been alleged.
The set-top box dispute involving MultiChoice, e.tv and the government — which went all the way the Constitutional Court — was crucial in deciding whether e.tv would get a look into pay television or whether MultiChoice would continue to enjoy its 98% market dominance.
This week MultiChoice, parent company Naspers and Naspers chief executive Koos Bekker rallied against allegations by amaBhungane
and News24 that it had paid the Gupta family through ANN7, and had unduly influenced former communications minister Faith Muthambi, to ensure it won the battle over set-top boxes.
Now the Mail & Guardian can reveal that, on the eve of a mediation process to resolve the issue of set-top boxes in mid-2013, MultiChoice chief executive Imtiaz Patel threatened to penalise e.tv when its eNCA contract came up for renewal. This was confirmed by Yunus Carrim, who was communications minister before Muthambi, and three sources privy to the negotiations.
Carrim told the M&G that, shortly before the mediation process began, an e.tv representative had phoned him.
"Patel had threatened that, if they [e.tv] persisted with their support for encryption, DStv would sort them out when it came to the renewal of the five-year contract," said Carrim. "I think one of the mediators reached out to MultiChoice and the matter was addressed."
One of the three sources confirmed that an e.tv representative had raised the issue with Carrim and another said that a member of the mediation team had addressed it with MultiChoice.
MultiChoice was this week sent a number of detailed questions by the M&G but chose to comment only generally on the issues about set-top boxes, drawing a distinction between lobbying and "unacceptable and illegal activities such as the bribery of an official".
"The ex-minister [Carrim] seems to suggest that it was somehow improper for MultiChoice to lobby widely for its view of DTT [digital terrestrial television] conversion. This is, however, exactly how standards are settled anywhere in the world when a technology changeover occurs," it said.
Although it was Patel who lobbied directly, Carrim says the chief executive was merely Bekker's "aggressive enforcer", and that the Naspers boss was so determined to protect his pay-TV monopoly that he wasn't going to allow any "new upstarts" into his space.
"On the first day of the mediation process, when the SABC and MultiChoice said that they did not believe the mediation process should continue, Patel constantly left the room to speak on his phone. … Bekker was certainly present, even when he wasn't around," said Carrim.
Some months later, in a 2014 memorandum penned by Bekker and sent to Naspers group's senior management — as reported by the M&G in 2015 — he criticised Carrim, claiming the minister was in thrall to free-to-air channel e.tv, which would benefit from encryption.
In the memo, Bekker also reportedly said Carrim would not be reappointed after the elections. Carrim was, as predicted, replaced by Muthambi after the May poll.
AmaBhungane and News24 recently revealed the contents of emails that suggest MultiChoice paid the Gupta family via ANN7 and lobbied Muthambi to influence the decision on set-top boxes in their favour. MultiChoice has rejected the accusation.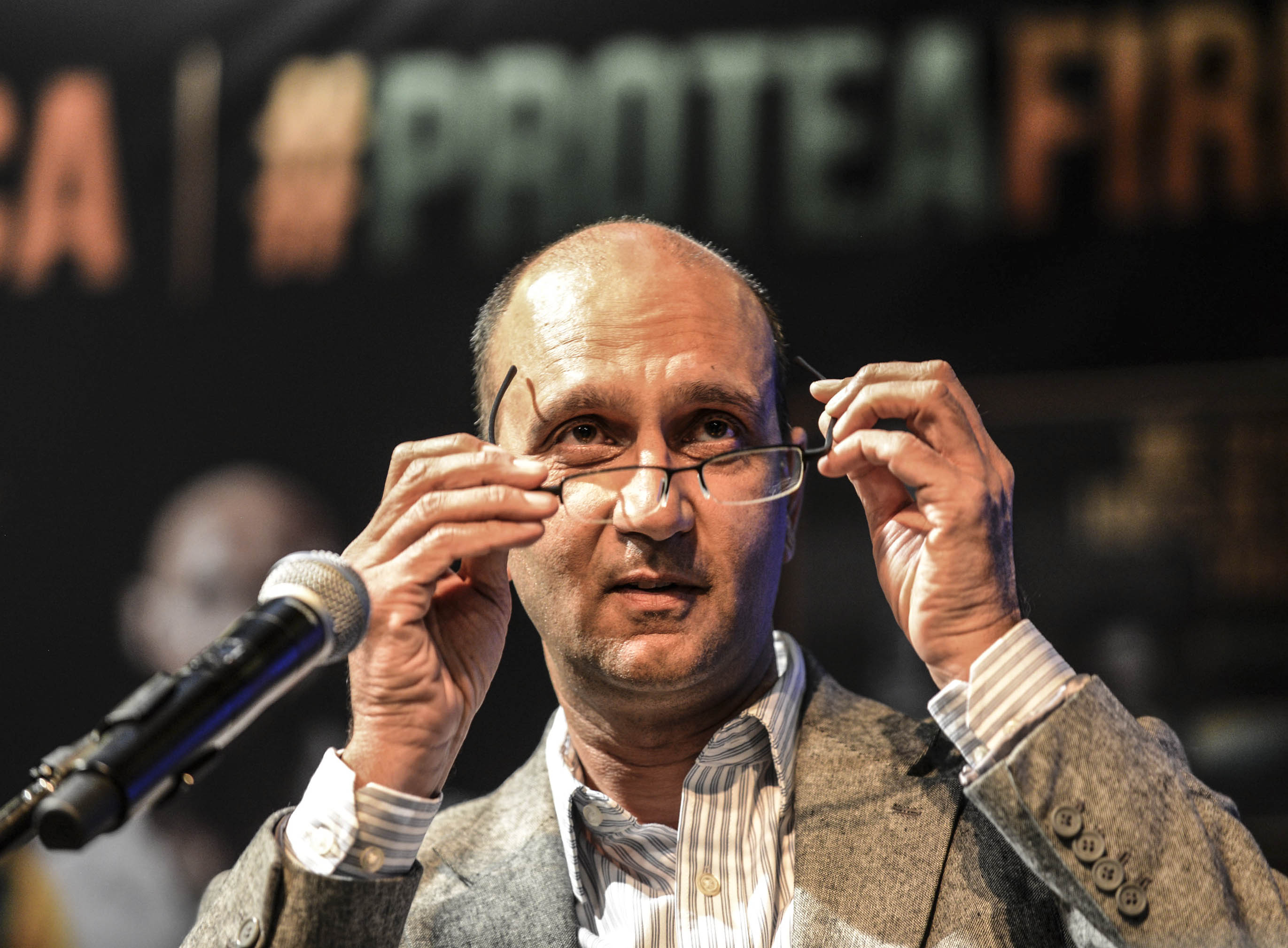 [Imtiaz Patel (Lee Warren, Gallo Images)]
Speaking about the relationship between Patel and former SABC chief operating officer Hlaudi Motsoeneng, Carrim said the two were "very close" and alleged that they had "colluded" on their approach to the mediation process, a claim that Motsoeneng denies.
"There was no collusion between the SABC and MultiChoice or myself and Patel," said Motsoeneng.
Carrim said that Patel seemed to play some sort of role in "co-ordinating" those opposed to encryption.
The former minister alleges that the real fight against him and the DTT policy began in earnest in December 2013, shortly after the Cabinet's decision on DTT was announced.
Carrim maintains that the full-page newspaper advertisements saying that he was in the pocket of e.tv were an "outrageous insult" and "libellous".
"It was unprecedented," he said. "I was told that Bekker had a hand in that.
"I spoke to Bekker over the phone in December 2013 and told him that, while they [Naspers and MultiChoice] have every right to oppose encryption, to suggest that I was supporting encryption to favour e.tv and may be getting a bribe was outrageous," said Carrim.
"Frankly, I'd rather die than be corrupt. The encryption policy was aimed to encourage new African pay-TV players rather than serving e.tv's narrow interests, yet the decision to drop encryption benefits only MultiChoice," he said.
"I told him that I've never had a business interest in my life and gave a substantial part of my salary away ever since I started working in 1983. What would I do with the bribe? How many more novels could I buy?" Carrim says he asked Bekker.
Bekker's alleged response was: "You tell me, minister!"
Said Carrim: "He clearly knew about the [smear] campaign and he was dismissive about my complaints. He also knew what was happening in closed SABC board meetings and in a lot of the negotiations on the encryption issue. So it's bizarre of him to suggest that it was a MultiChoice matter, not a Naspers issue."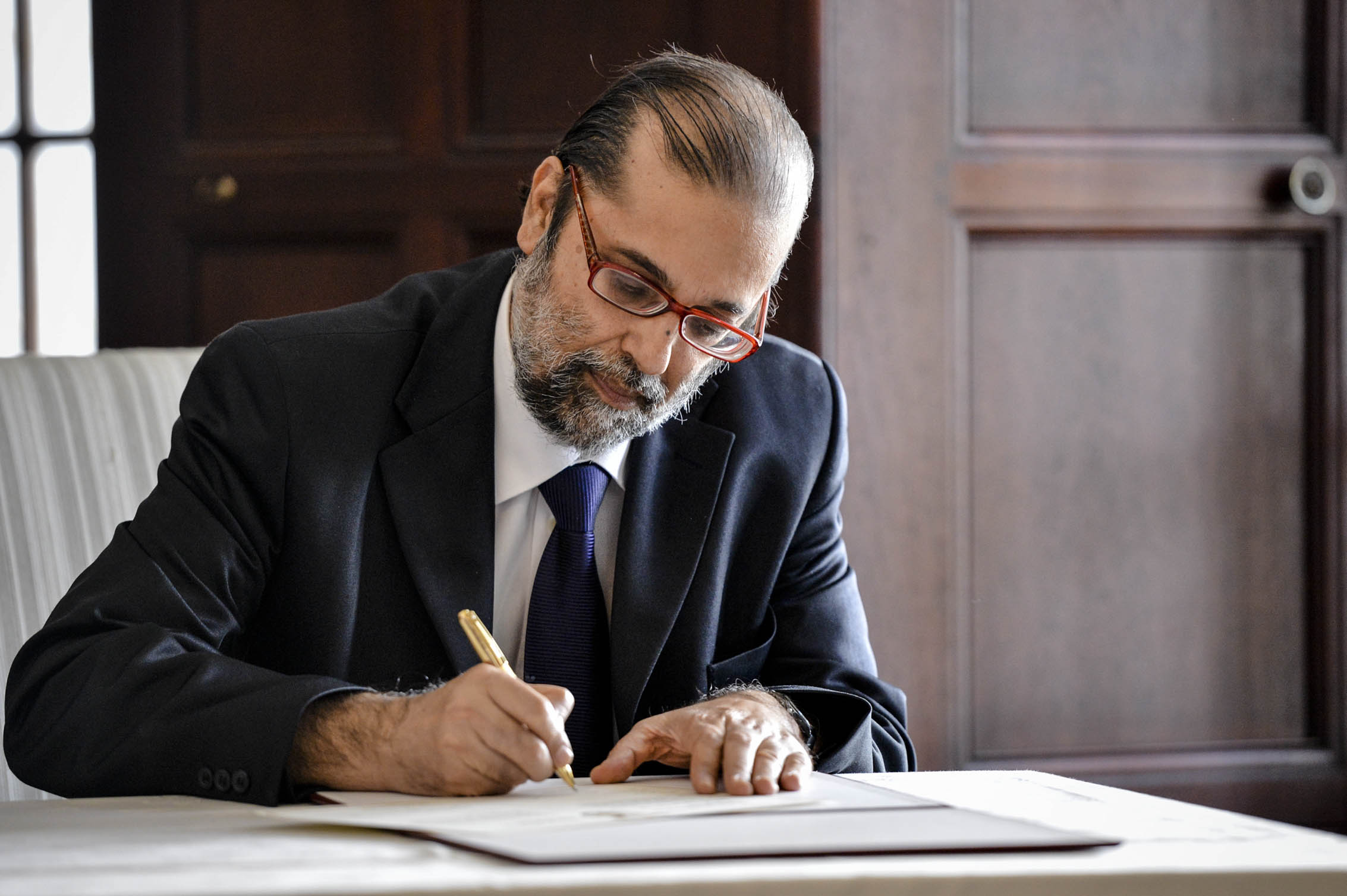 ['Outrageous': Yunus Carrim was shocked by newspaper adverts accusing him of being in e.tv's pocket. (Herman Verwey, Gallo Images, City Press)]
The first time Carrim met Bekker was when the Naspers boss came to his office in Cape Town in September 2013. Carrim said the meeting had been requested via Patel numerous times.
"Bekker's main purpose was to persuade me about the folly of set-top box encryption, and he seemed annoyed that I couldn't see how brilliant he is," said Carrim. "Even if he is so, it can't follow that he must decide government policy."
Carrim said that Bekker saw himself as an "adviser" to him as a relatively new minister, even though his business interests would have precluded such a role.
The second time he met Bekker was seven months later in Tshwane, with Patel and then finance minister Pravin Gordhan also present.
"Following advice from several people, including senior ministers, department officials, advisers and the parliamentary committee chair that I meet Bekker, I suggested the meeting to Patel to see if we can persuade Bekker to come up with some compromises to take digital migration forward in view of the urgent International Telecommunication Union deadlines," said Carrim.
"I was told that Bekker respected Pravin and, since he too wanted the process to move forward, I suggested he be included."
Carrim said several people had suggested to him that Patel and MultiChoice board chair Nono Letele were not really the "ultimate decision-makers" but that Bekker was.
"The second meeting with Bekker also got nowhere," said Carrim. "He was completely determined to have his way. Bekker's attitude seemed to reflect a very primitive defence, not just of profits but of territory, of legacy.
"He was ahead of everybody in introducing pay-TV in South Africa and on the continent and elsewhere, and he wasn't going to allow any new upstarts in his space."
Carrim said he also had a few conversations with Bekker over the phone, but that he was unyielding.
Pointing out that, as the Guptas have been accused of having a say in the appointment of Cabinet ministers that serve their business interests, he suggested: "Maybe the same question should be asked about Bekker?"
Asked whether he knew at that time whether he was going to return as communications minister after the elections, Carrim said no, but mentioned an SABC official who had boasted that he had "got rid of an entire SABC board and would soon get rid of this minister".
"Several people, including in the private sector, told me that they'd heard this," he said.
The allegations against MultiChoice, which have dominated headlines the past few weeks, are starting to cause serious headaches for the television company and parent company Naspers.
United States law firm Pomerantz announced this week that it was investigating whether Naspers or certain directors may have been engaged in unlawful business practices.
In addition, the National Association for Manufacturers in Electronic Components said this week that it would take MultiChoice to the Competition Commission and would request a full inquiry by the parliamentary portfolio committee on communications.