The 2018 Joburg Indaba boasted a lineup of 65 speakers and there could have been 120 in retrospect, demonstrating the journey that the mining industry has made over the past two decades and more.
The majority of delegates agreed that it's time to move forward — the industry now knows the rules with the finalisation of the Mining Charter, they know how to play, and are now chomping at the bit to get back underground and create some value for the South African nation.
"Ramaphoria" speaks of a new dawn. The 2018 delegates reviewed the past five years of the Joburg Indaba conversations and most saw a glimmer on the horizon, and are aligned with President Cyril Ramaphosa's sentiments that this industry is in the midst of a new dawn too.
Mining is Alive
Mining is a vital economic sector and must continue to contribute to the growth of the local economy.
"Currently, coal is bigger than both gold and platinum, so why do the critics say that mining is dying? Mining is alive," said keynote speaker, Minister of Mineral Resources Gwede Mantashe.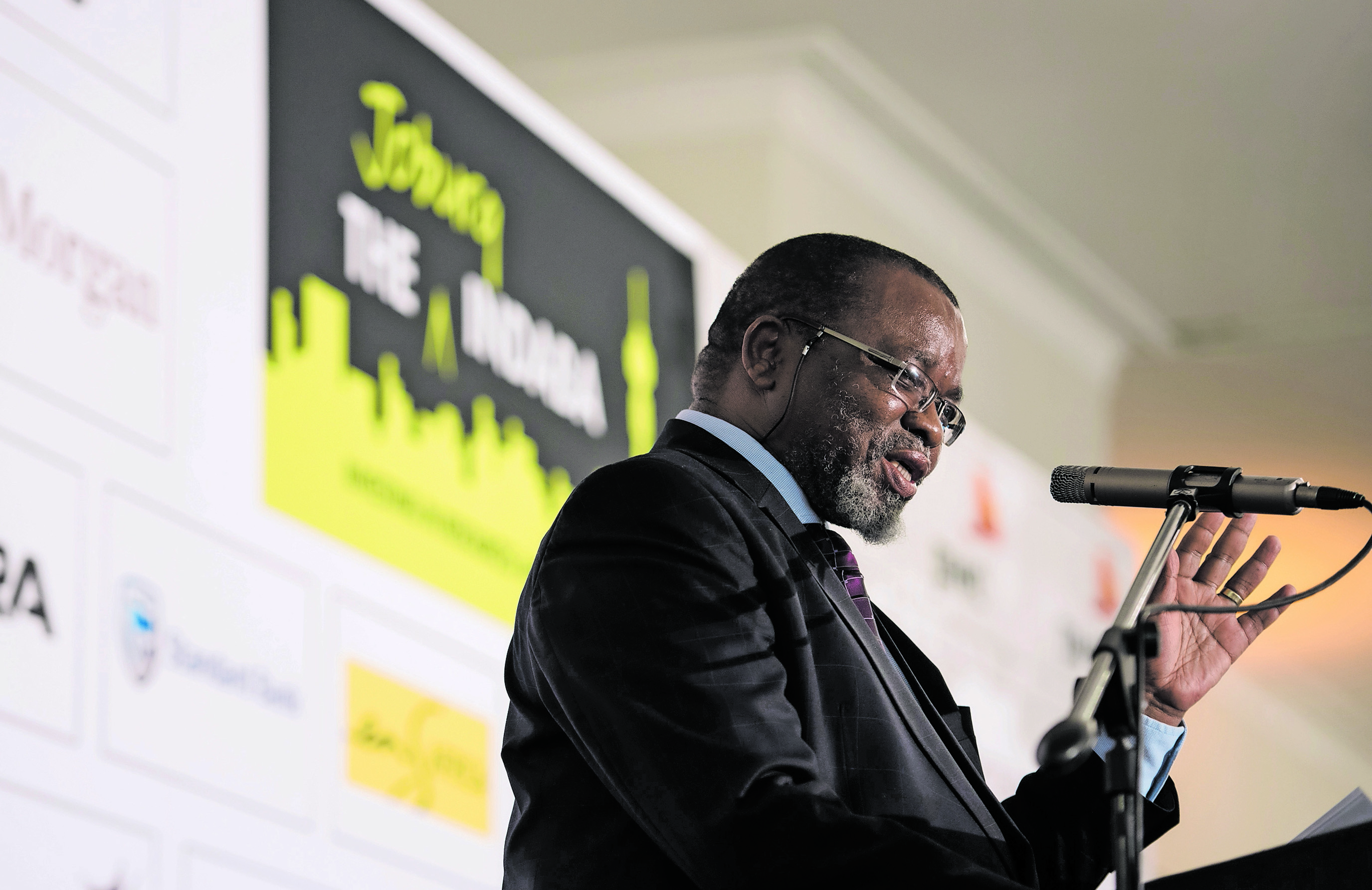 Mining Minister Gwede Mantashe
Mantashe is the first minister who has actually worked in a mine, and has moved swiftly to bring about rapid change. His robustness and frankness has certainly been welcomed by the industry.
The minister knows that workers put their lives on the line when going underground, so they should be respected and have a stake in the industry.
"Blacks must have a visible interest in the industry. It is a business imperative, not a checking of boxes," said Mantashe.
"South Africa counts for only 1% of global exploration, and we should be contributing at least 5% of the global total, and therefore all stakeholders need to do everything they can to get investment going." said Roger Baxter, chief executive of the Minerals Council of South Africa.
All stakeholders have a responsibility to make it work, to make it produce, and to make it generate wealth and profits. Benefits can only be realised if mining companies are operational and profitable, and can benefits can only be funded out of profits. If you disrupt mining, you disrupt the profits.
If the mining sector thrives so too will other economic sectors, such as manufacturing and agriculture.
These are intertwined as they rely on the materials mined. The minister urged the sector to become obsessed with innovative thinking, create global South African companies and to make use of locally manufactured goods.
Mantashe said that it is not the size of the mine, but the size of the contribution the mine makes that matters, and appealed to the industry to look at its potential growth points, employment opportunities, and ensure positive promotion of the sector in the local and global community.
The Department of Mineral Resources has bought into developing and promoting the demand for platinum and urged the sector to look at the potential in marketing the hydrogen energy cell.
Confusion still abounds on the applicable BBBEE (Broad-Based Black Economic Empowerment) level for prospecting rights, while the Department of Mineral Resources has yet to finalise its decision.
Mantashe said he believes that while you are exploring you are not producing wealth — only when a mine is producing should the BBBEE target kick in.
How to attract investment in SA mining
Economists' sentiments are that South African mining needs to get back to business. As a nation we cannot rely on global growth when we haven't spoken about local economic structural problems, its composition and how it has changed over the years.
South Africa has moved from a tradable to a non-tradable economy, which is low in productivity and attracts higher skills, whereas the bulk of South Africa's unemployed is in the tradable sector. We need to focus on growing this sector through mining, manufacture and agriculture.
"The problem is history — we keep changing things, and we need very clear commitment not only from the minister but from all those around him, and then we can present an investment case," said economist Thabi Leoka.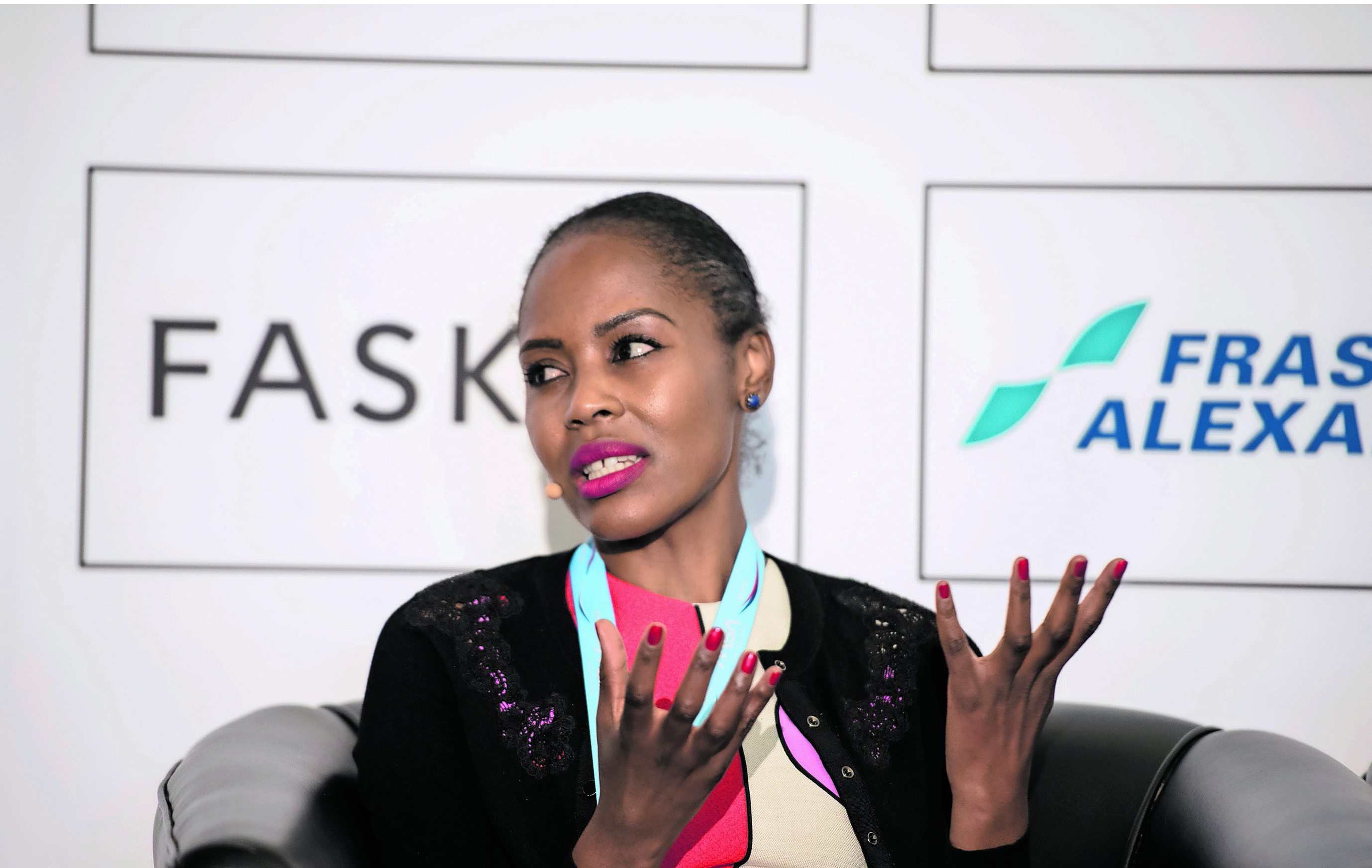 Economist Thabi Lekoa
"Our regulatory environment didn't do us many favours in the last three years — but in the spirit of the new dawn we hope this gets better and reduces the risk between ourselves and global partners," said economist Mike Schussler.
In the interim, mining companies will continue to do what they can around cost and price realisation, to generate cash and sustain the business. After they have generated cash to sustain themselves, then only can they look to shareholder dividends.
How SOEs can unlock potential
Locally the municipalities have the authority on power and water reticulation. The mining industry would like to see an industry structure and market review, and perhaps even the unbundling of state-owned enterprises (SEOs).
The mining sector needs strong partners and has worked hard on building these relationships. However, runaway tariffs from Eskom cannot create a vibrant economy. There is great potential and opportunities to develop the rail capacity, and the mining industry believes that long-term partnerships with Eskom would go a long way to reducing Eskom procurement costs.
Preventing destruction of the mining sector
Mike Teke, chief executive of Seriti Resources, said: "Accepting poor health and safety standards will lead to destruction of our industry."
He said that the industry should consider consolidating to create size and scale, building multiple Exxaro's of the world, as banks prefer scale for investment consideration.
In addition, mining communities do have a story to tell, and it is vital to accelerate community engagement. He asked this question of mining executives: "When was your last roadshow held with mining communities, and not with investors?"
Once again, the term "modernisation" was thrown about; it was understood by delegates that without modernisation, job losses will continue to climb.
To avoid destruction, the mining industry must embrace that it needs to do more. Mining companies face increasing pressure to show what activities they are undertaking to improve safety performance and to embrace diversity.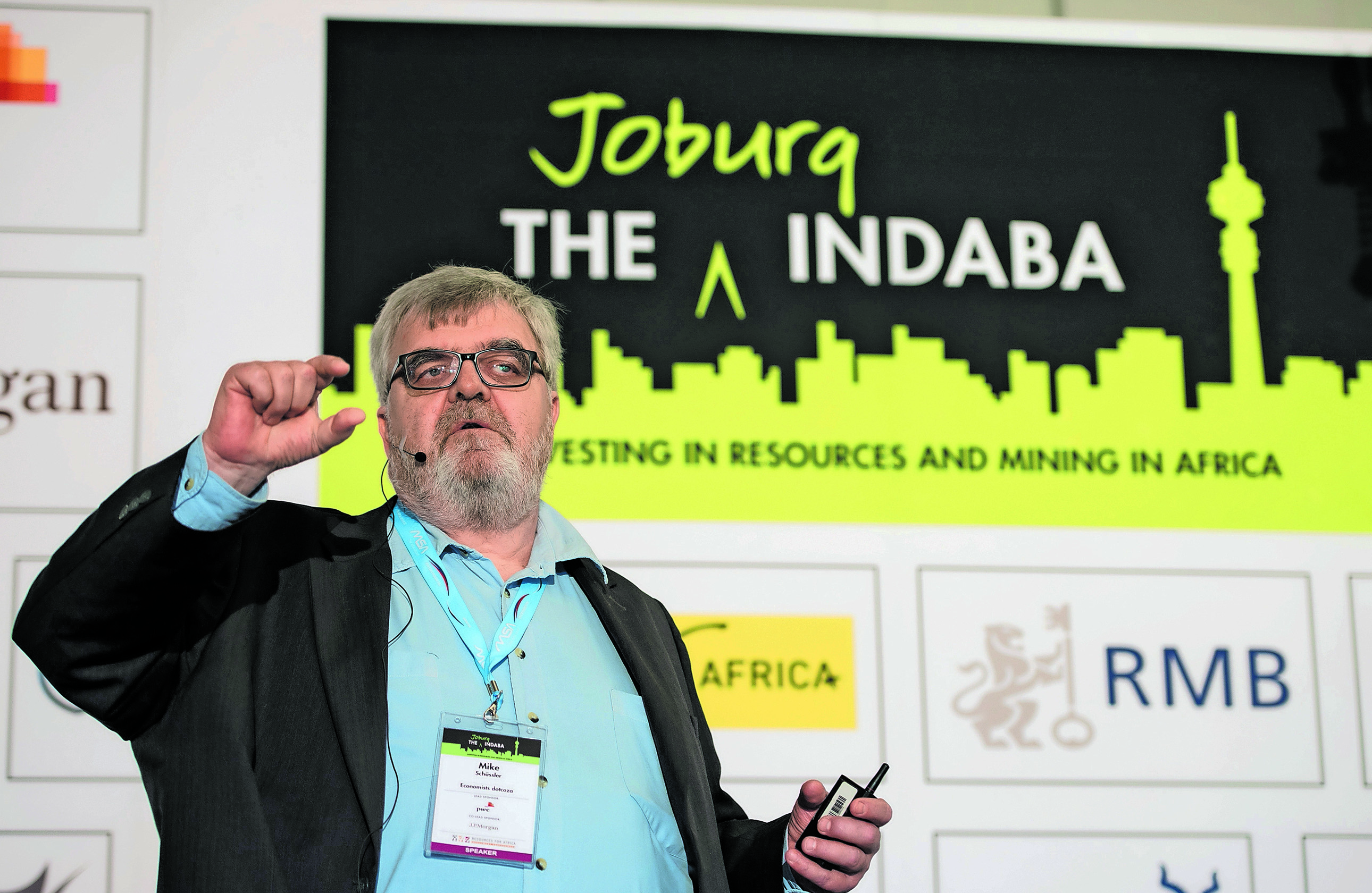 Economist Peter Schussler
Is the MC3 enabling?
Delegates at this year's Joburg Indaba agreed that the recent Mining Charter, or "MC3" as its being dubbed, provides a new sense of certainty, especially for the investment community, and provides a sense that mining stakeholders can actually now engage with the Department of Mineral Resources officials, unlike before. But some questions still have to be answered.
For the junior mining sector, the Charter still falls short, as there are no clear outlines of requirements for juniors.
Overall the delegates believe the Charter's provisions are good; its basic foundation is something most can live with and support, as long as both sides keep their cards open moving forward.
Ian Cockerill, non-executive chairman, BlackRock World Mining Trust, said: "South Africa has shown itself as world class, from staring into the abyss and stepping back at the 11th hour. MC3 is clearly a step in the right direction, but I believe that the devil will be in the implementation. However, if you remain hostage to your past you will never be able to grasp the future."
Safety and zero harm
All present at this year's Joburg Indaba rose and stood in a minute's silence to honour the families that lost loved ones on the mines this year.
Without a doubt, zero harm is an absolutely critical part, at all levels of mining industry conversations. The International Council on Mining and Metals (ICMM) has been pushing for a critical controls process.
This process is risk management and asks companies to look at the big-ticket items. The absolutely critical controls — the preventative and mitigating controls — must be in place 24/7. Mining companies cannot at any time let these controls slip.
Attitude drives behaviour which drives results, whether societal or in the industrial space. If the attitude is incorrect you will not get the results.
Everyone on a mine is a risk manager, and the industry needs to continually set higher and higher targets, until we have zero harm.
When mining companies formulate systems and procedures, they must formulate with all workers, as one team.
Mining is a zero-tolerance culture — all workers on site need to know that if you cross the red line, you risk your life.
Mining companies need to go further to influence behaviour in their communities, beyond the workers. Philip Fourie, executive head of safety, health and environment at Anglo American Kumba, said: "There is a bigger societal challenge. It is very important that we connect with communities and schools around our mines, and start with the health and safety processes outside to correct attitudes and behaviours towards safety.
"It is imperative that proper planning and scheduling of work is done, understanding where the high-risk areas are, who has the competency to do the job, put procedures in place, and send a third-party verifier to check. And always continue to monitor."
May Hermanus of the CSIR said: "People do behave differently in different contexts. You don't see the same behaviour in church as you would in a rugby stadium — so it is between the workplace and in the community."
Mechanisms for mine accidents are not the same as those for mine fatalities. Systems in mining are very complex, and there is a growing awareness that if you track systems, you can take preventative action.
Effective community engagement
Community engagement is central to mining operations and not a portfolio given to a few individuals. Mines need to understand the prerogatives of the community, and the community needs to understand the prerogatives of the mines.
South Africans live in a constitutional era of values and human dignity, and things will not work if there is not a collaborative approach. Mark Heywood, executive director of SECTION27, said: "The mining sector and government need to put together benchmarks of successful community engagement through serious engagement with their respective communities, then the process can move forward."
Disruptive technology
It's a long road. The road to Artificial Intelligence (AI) is through big data analytics, the collection of clean usable data, in a format that can be readily used for predictive analysis.
Better decisions come from full and complete accurate, timeous data. The industry is building information processing models for storage and quick and accurate retrieval, which are used as a shared knowledge resource for a facility during its life cycle, used during project phases and building, training, operations and maintenance phases.
Andrew Lane, African Energy and Resources leader at Deloitte said: "Technology in the mining space is more to do with innovation than just technical innovation. We need a step change in operation and safety performance, and therefore there is an imperative to use technology.
"There is disruption coming in the mining industry. Electrical vehicles are coming faster than we think. Cars are moving from steel to aluminium, and airlines from aluminium to carbon fibre. The mining industry needs to be agile in an uncertain environment. If mining companies don't have their processes under control, a step change is worthless."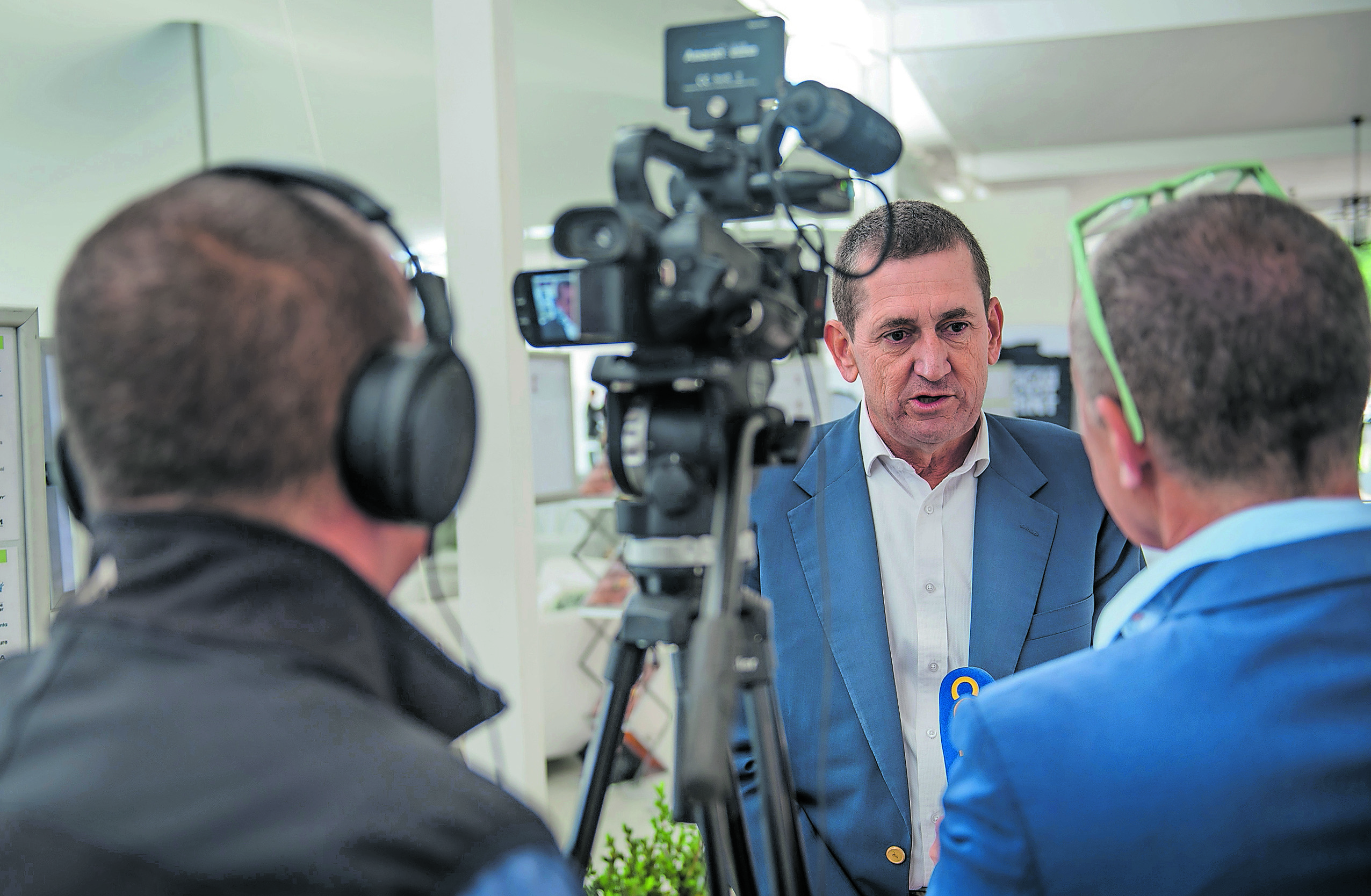 Bernard Swanepoel, chair Joburg Indaba
Joburg Indaba inductee 2018
Dr Con Fauconnier, a noted visionary, innovative, caring leader, and authority on underground fires, was inducted into the Joburg Indaba's South African Mining Hall of Fame.
Fauconnier left school like many teenagers: without any clear idea of a career. He tried to enlist in the army without success. His mother managed to borrow funds, enabling him to enrol for his first year of a BSc degree.
"This journey showed that I didn't choose a career in mining, it actually chose me!" said Fauconnier.
He began working at Anglo American at its Springfield Collieries, and established a relationship with coal mining that reached its summit in Exxaro. He moved through the ranks of the JCI before joining Iscor Mining, where he became executive director in 2001, again with much of the emphasis on coal. In his doctoral thesis, which followed a string of other academic qualifications ,all earned cum laude, he pondered the causes of underground fires on South Africa's collieries.
Interestingly, for a person with strong academic and theoretical interests, Fauconnier also became one of empowerment's best implementers.
"As an industry, we know too well our unique legacy and challenges and we believe we struggle to celebrate some of the significant progress that has been made towards transformation and renewal.
The SA Mining Hall of Fame is thus a way of recognising and celebrating key role players in our industry, role models that young South Africans can look up to, and Dr Con is an exemplary role model for all studying and working in the mining sector," said Paula Munsie, chief executive of Resources 4 Africa, founder of the Joburg Indaba.
Fauconnier joins 12 esteemed members who are acknowledged as highly regarded individuals in South African mining: Phumzile Mlambo-Ngcuka; Bobby Godsell; Patrice Motsepe; Mark Bristow; Gwede Mantashe; Brian Gilbertson; Sipho Nkosi; Marius Kloppers; James Motlatsi; Ian Cockerill; May Hermanus and Barry Davison.
In conclusion
The mining industry in South African is on the uptick. The industry stakeholders believe it can still grow, and has a lot of potential, and that it is not a sunset industry. "In today's economy it is all about mining and minerals, and advancing technology requires minerals. To reach the Fourth Revolution, everyone depends on what the mining sector produces. The South African mining sector must do it better, send its people to school, and finally, all stakeholders must modernise the industry now — a modern mining industry is a better industry for all," concluded Bernard Swanepoel, chairman of the Joburg Indaba.