Johan Niemand (Schalk Bezuidenhout) is a clumsily tall pupil in matric with Bambi eyes and a likeable quirk that he expresses through music. Two friends dress him up in a wedding gown and then dare him to walk down the street, which he does with the enviable, devil-may-care, sassy, childlike spirit of a runaway bride. It is the 1980s in Villiersdorp, where the conservative townsfolk do not care much for the young boy's disposition.
This is the opening scene of director Christiaan Olwagen's film, Kanarie, for which Charl-Johan Lingenfelder did the music and sound design and is co-writer.
Then Niemand receives a letter that informs him of his inevitable whites-only concription into the South African Defence Force (SADF) to uphold and protect the apartheid regime. Niemand is to board a train to Pretoria, where he will undergo a rite of passage into apartheid-style manhood.
During an interview and audition with the SADF at his school, Niemand is selected to become a kanarie, a member of the SADF Church Choir and Concert Group. And it means he will escape carrying a weapon and fighting in Angola and Namibia and in the townships.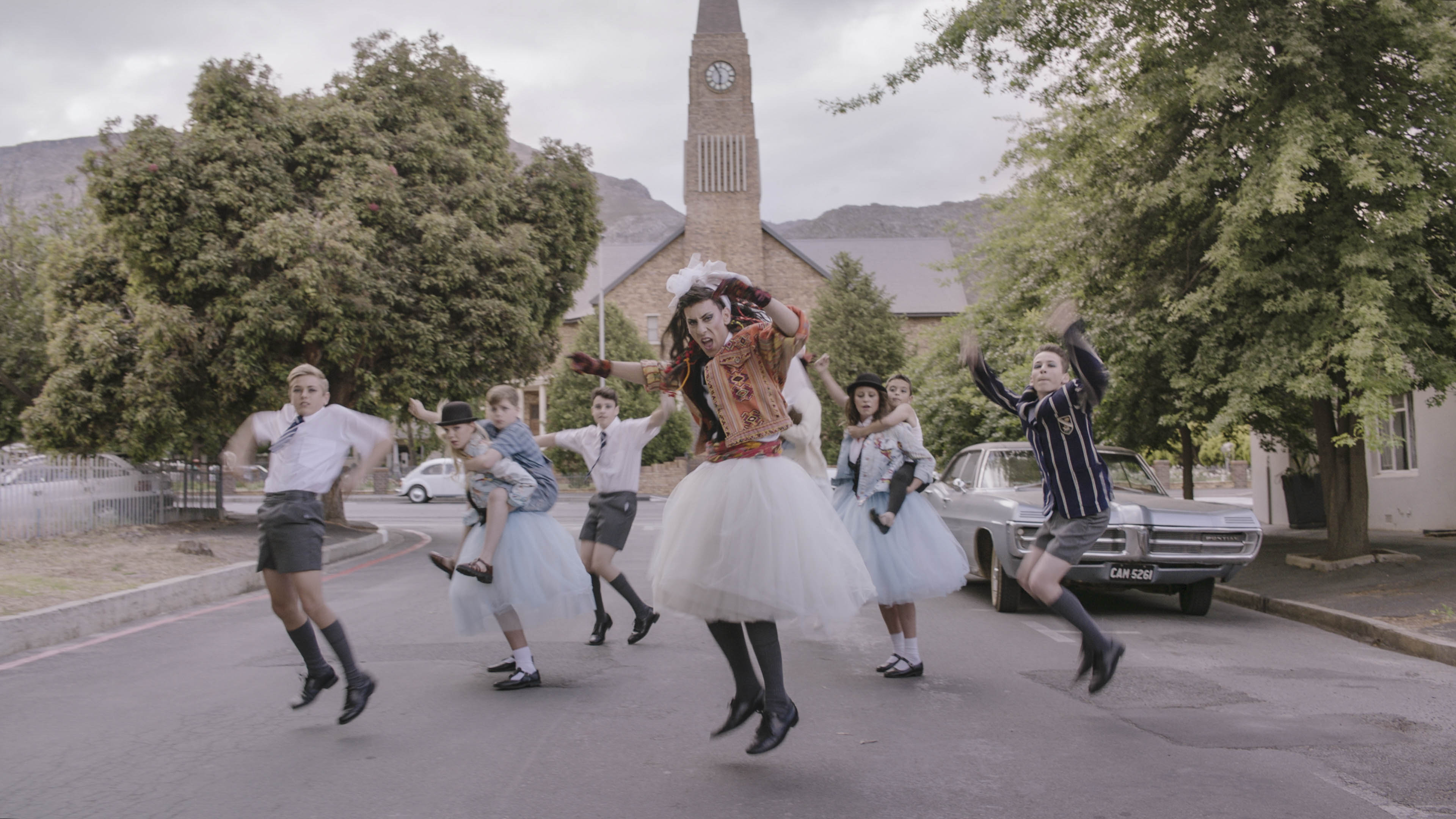 In the film's opening scene, Niemand's schoolgirl friends dress him up in a wedding gown and in his imagination he performs to his favourite new wave music
Under the training of Corporal Crunchie (Beer Adriaanse) and tutelage from Dominee Koch (Gérard Rudolf) and Dominee Engelbrecht (Jacques Bessenger), the Kanaries use hymns to minister the Gospel to troopies, and give comfort to families who have sons and brothers fighting in the war. This is done with a year-long tour around the country at the height of the state of emergency declared by president PW Botha in 1985. This is clearly perceived as propaganda by the viewer. They stay with families who support their SADF mission but also meet people who question why they are supporting the apartheid regime or tell kanarie Niemand to fly away and follow his dream to become a fashion designer.
Armed with a collection of British new wave music, including Depeche Mode, headphones and a poster of Boy George in his Bible, Niemand sets off to Valhalla military training camp base and the great unknown that will irrevocably shape his adulthood.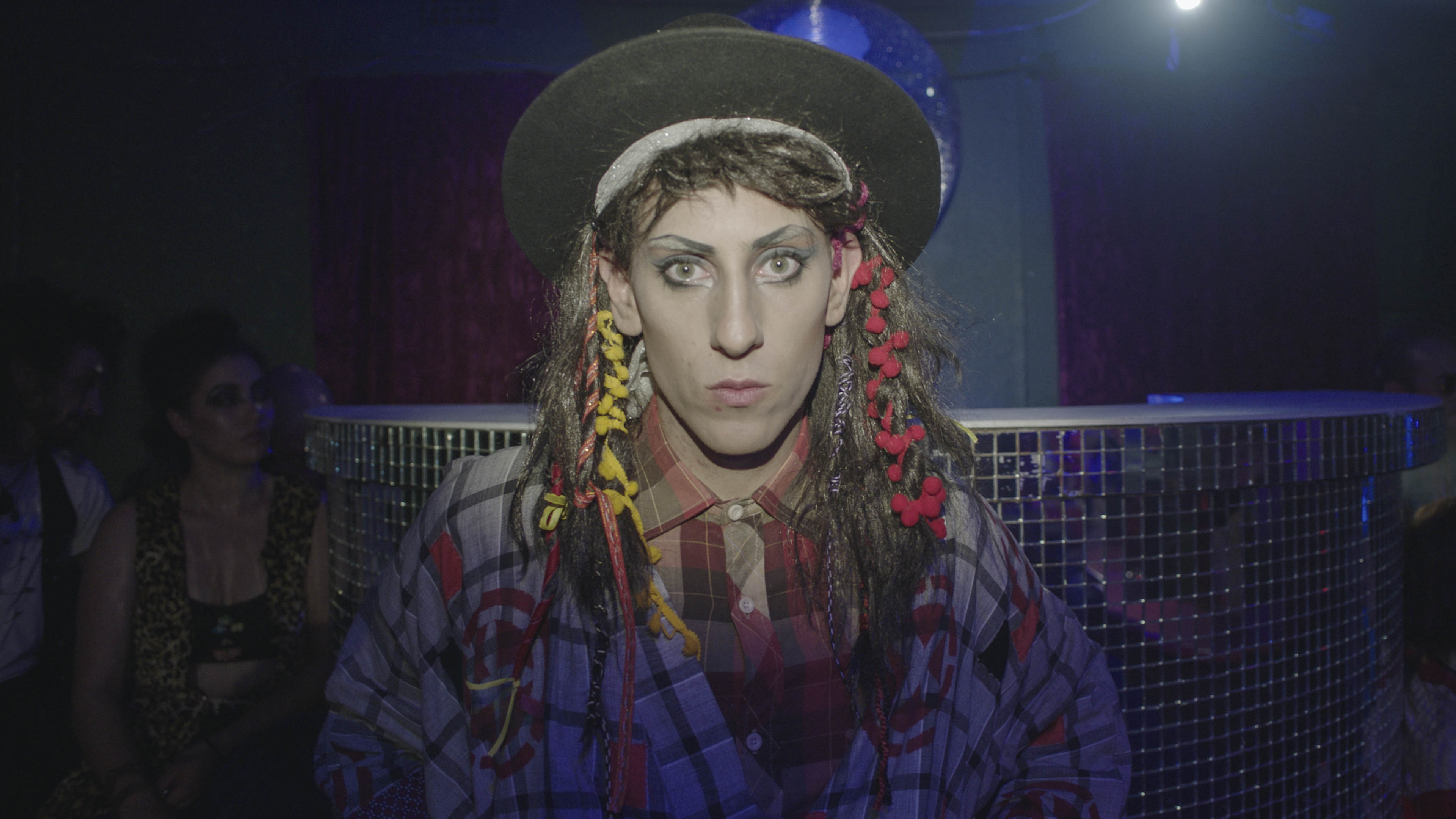 Johan Niemand finds escape through his music. At the nightclub he and the fellow kanaries visit Niemand drifts off into an imaginary world where he is Boy George.
After a year, the combination of estrangement from his family and sharing a dorm with others who are also coming into their own manhood leads a struggling Niemand through a series of circumstances that force him to come to terms with his sexuality.
Kanarie is a twofold story. On the one hand, it is a coming-of-age love story — Niemand falls in love with a fellow kanarie, and on the other it addresses the ways in which religion was used to justify apartheid and the war.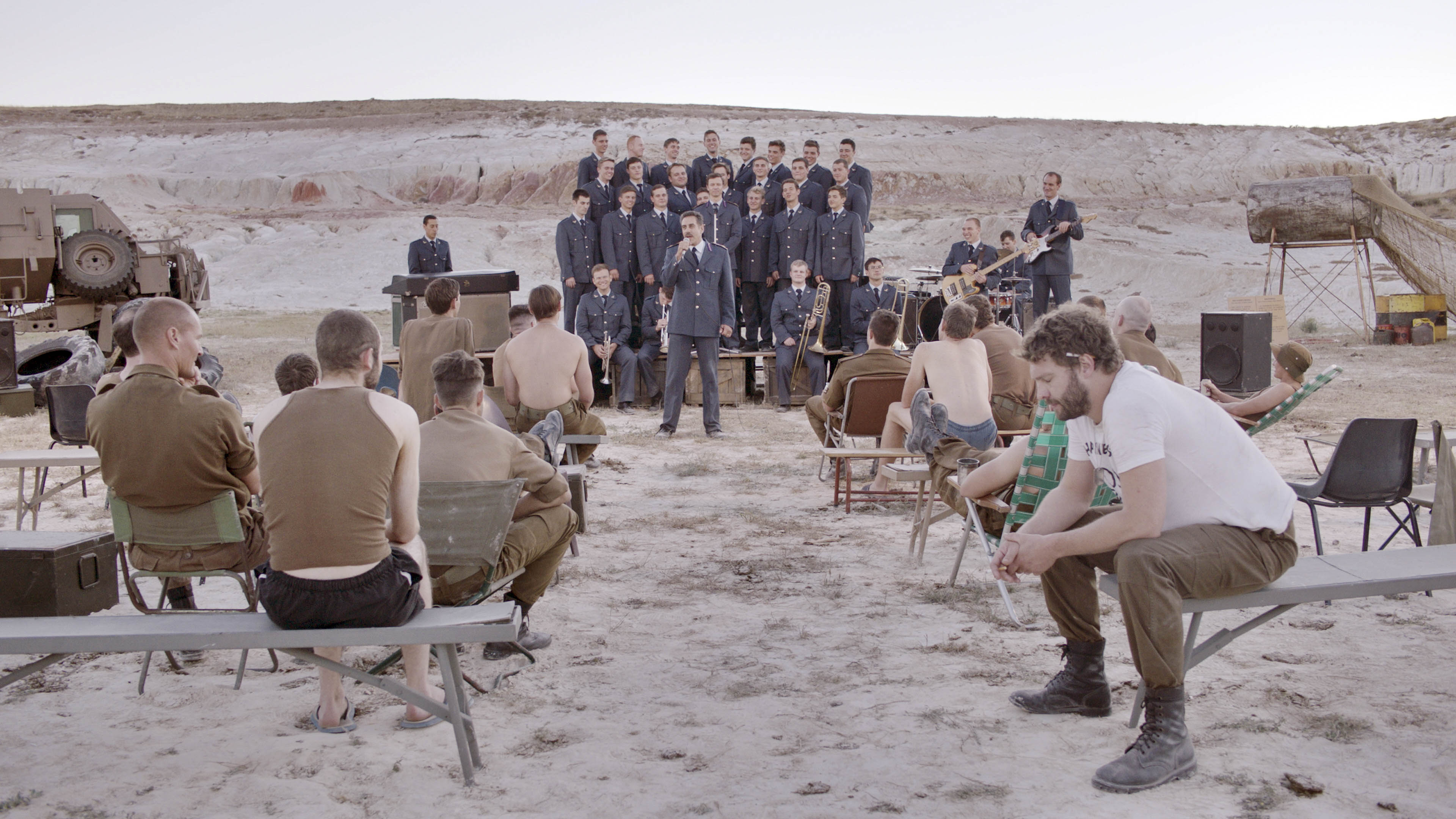 Two kanaries suspect Dominee Koch knows their secrets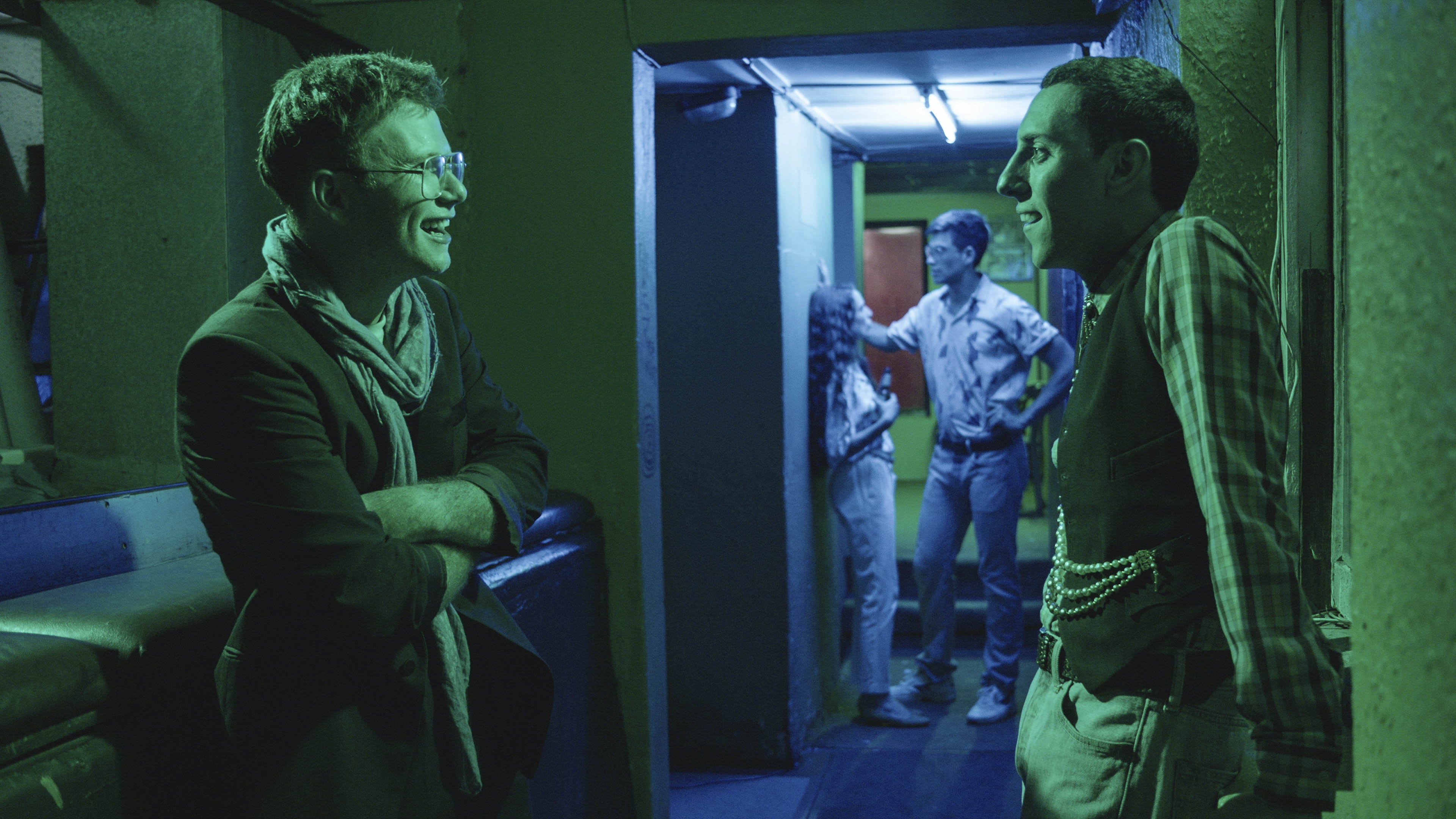 With the exception of two English-speaking characters, the film plays out in Afrikaans with English subtitles. The sole use of Afrikaans gives the scriptwriters an opportunity to show off the poetry in the language, along with the ways the language was used to blur lines in a way that could have confused congregations. For example, one of the chaplains speaks about how they need to fight against the "swartheid" (darkness) of the times. In that scene swartheid could be referring to people of colour or to a dark time.
To relay these complexities, Olwagen uses unconventional methods for a period war film.
Kanarie lives in the space between a feature film, a musical and a stage production. Most scenes are shot without the fourth wall, as though the scenes are playing out on stage. In addition, Kanarie does not make use of music as a customary soundtrack. Instead, music is sung by the characters to express a grievance, triumph or moment of joy, as would be the case in a musical.
Portrait photography is referenced in a scene in which the newly conscripted kanaries have just had all their hair shaved off. They stand in front of the camera, looking straight into the lens, as though they are having ID photos taken. They pose shirtless, hairless. The shots appear one by one, with soft music, as if to introduce us to the new men they have become.
Kanarie also borrows from the novel format in the way it is divided into chapters that mark crucial moments in the protagonist's life. This gives the film breathing room while preparing the viewer for what comes next.
The clever use of photographic, theatrical and literary cues make for a quirky, emotive, magnetic and breathtaking screenplay.
In light of the response that Inxeba evoked, one wonders whether as much attention will be given to Kanarie, as it hones in on two sensitive subjects: the weaponisation of Christianity as military propaganda and the silencing of homosexuality.