POLITICS
One of the biggest limitations of the Truth and Reconciliation Commission (TRC) was its failure to provide redress or reparations for the victims of apartheid.
Following long periods of violent repressive policies such as slavery, colonialism and apartheid, economic redress or reparations for the victims is a crucial requirement for reconciliation. Reparations recognise the responsibility of the state and non-state perpetrators for the oppression.
We are living in an epoch when economic utility affords individuals validation, value, agency, dignity, power and freedom.
The victims of apartheid were left with its socioeconomic maldistribution, which still favours the former oppressors. For reconciliation, the focus must be on forms of redistribution that favour the historically disadvantaged and on an acknowledgement of the victims' suffering and an affirmation of social equality.
The TRC's power of compensation was limited. It proposed a once-off wealth tax on individuals, a reparations fund to be contributed to by businesses and the restructuring of the apartheid debt. None of these was implemented.
One can argue that, since 1994, the ANC government has adopted collective economic redistribution strategies in lieu of individual reparations.
The first of these was to bring public services, such as equitable education, health and policing, to previously disadvantaged people. But the ANC's record in providing quality public services widely, evenly and equitably to the black majority has fallen hopelessly short.
Second, the ANC extended social welfare to the most vulnerable people: black pensioners, the disabled and the most vulnerable women and children. There are 16.4-million beneficiaries of social assistance. But in the early 2000s, the ANC opposed civil society calls for a basic income grant for the poor.
Third, the ANC government has introduced labour legislation, such as the Basic Conditions of Employment Act, to give workers, the "working class", some kind of basic protection against retrenchment and to compel employers to pay them better wages and improve working conditions.
But the private sector has implemented these laws unevenly and the corporates complain that they are too generous.
Fourth, the ANC government has tried to create a black middle class in the public and private sector through affirmative action; professional and educated black people have been given work opportunities deliberately denied them during the segregation of colonialism and apartheid.
This policy has brought many black South Africans into the middle class, particularly in the public sector, where the racial composition now largely mirrors the country's demography. By 2009, nearly 79% of all public servants were black.
If affirmative action in the public sector is seen narrowly as only replacing white faces with black faces, then it has succeeded. But, if it is seen much more broadly than that, such as by transferring technical skills en masse to black people and making the public sector more effective, competitive and less corrupt, the outcome is not been a success.
Affirmative action in the private sector has also been disappointing. The latest report of South Africa's commission for employment equity showed, among other things, that white people still constitute just under 75% of top management. The report showed that men and white people are still more likely to be recruited and promoted.
Fifth, the ANC has attempted to create a business class with black economic empowerment (BEE) by directing state procurement and tender opportunities to black business and by encouraging private white companies to do the same and to offer black companies a stake in their ownership.
BEE and affirmative action could be seen as a form of reparations, but it has been a failure and mostly only a well-connected, small group of ANC political capitalists have benefited from it. Many established white companies often hand over minority shares to politically connected black people and appoint black ANC politicians turned business people to their boards as a shield against pressure to empower black employees more meaningfully by transferring skills and promoting development.
Sixth, the ANC government envisaged a vast state-led public works programme to create jobs for the unskilled and low-skilled people who fell between the cracks of the other empowerment programmes. This has been criticised for not transferring necessary industrial skills, which could be used in the broader economy.
Finally, in 1994, the ANC government introduced land reform, promising, by 1999, to transfer 30% of white-owned agricultural land to black farmers and to provide restitution in the form of either land or cash in lieu of land for black people who lost theirs during apartheid.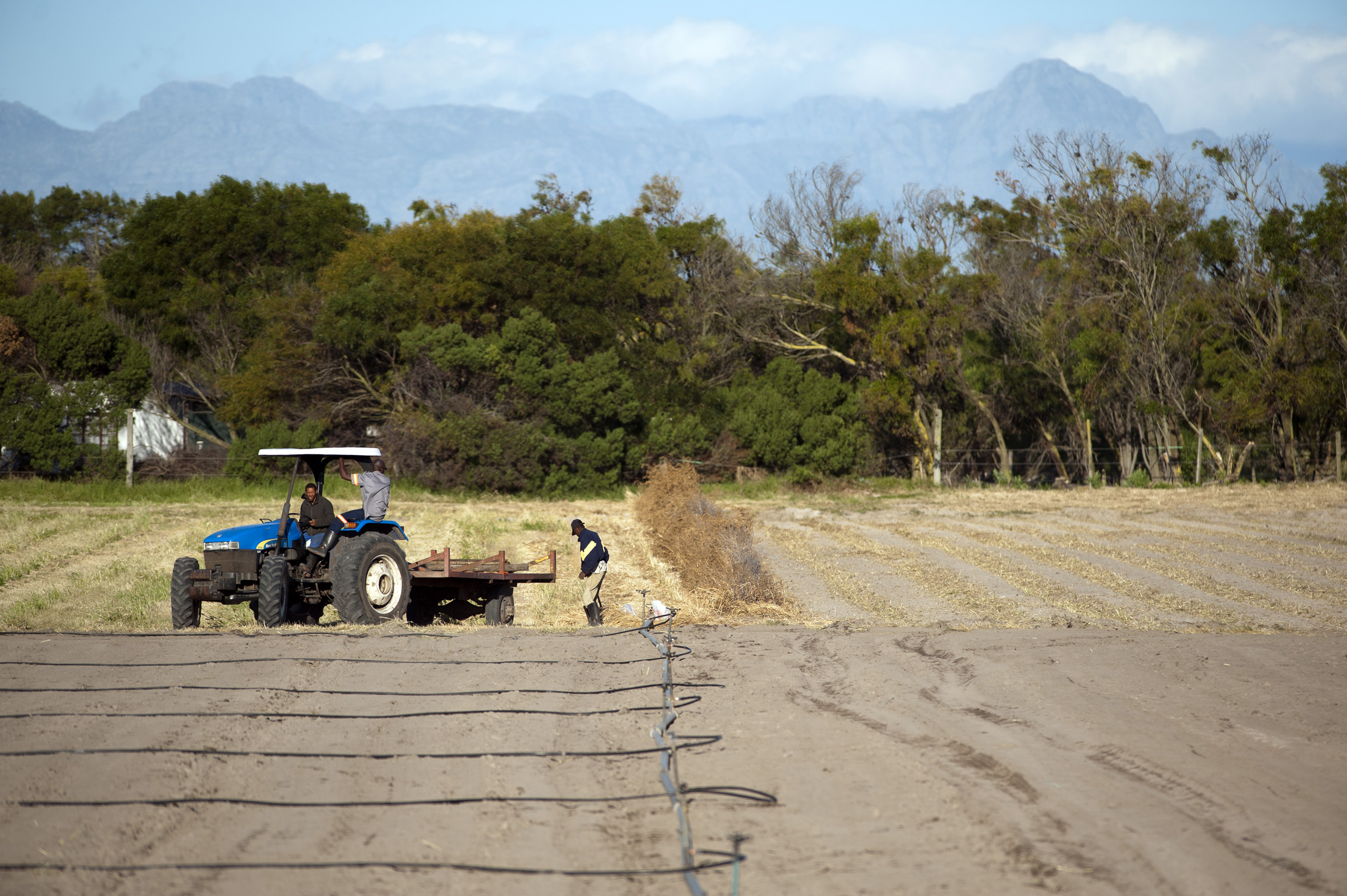 The victims of apartheid were left with its socioeconomic maldistribution, which still favours the former oppressors. (David Harrison/M&G)
This has been another failure. If the process of settling land claims continues at the current snail's pace, it will take 144 years to complete, according to the commission on restitution of land rights.
The lesson for the ANC is that it will have to learn to govern in the widest public interest and more honestly, and encourage merit-based appointments to boost state capacity to efficiently deliver collective reparations — quality public services.
Racial prejudice that limited credit and the provision of pensions and skills has stunted generations of black people. Companies have, in the main, refused to compensate former and current black employees for such discrimination.
Those companies with their origins in the apartheid era have also, in the main, refused to provide compensation for deaths, illnesses and workplace discrimination suffered by black people during apartheid.
More recently, civil society groups have sought redress from United States-based multinationals that supported apartheid, but the class actions brought in the US courts have not been successful.
Civil society groups could lead efforts to get black South Africans or their descendants to secure pensions and retirement fund payouts they were denied because of apartheid.
The private sector must accept its social responsibility and implement affirmative action or forms of BEE that genuinely empower current and former employees. They must also pay reparations to former employees who suffered because of discrimination.
The focus of BEE should be shifted from individuals to providing assets and skills to communities, and company BEE strategies must involve employees, not individuals or managers. Employees could be given BEE shares.
Companies must provide their employees with housing and their children with skills and bursaries, as happened in post-war Korea, Japan and Taiwan.
Companies and groups of companies in a sector could train artisans en masse — plumbers, boilermakers, electricians.
Privileged white people and newly well-off black people should also show greater social solidarity with historically disadvantaged people. Skilled South Africans could help in poorer areas. Retired professionals, from mathematics to rugby, could teach in black schools or mentor a disadvantaged child. Alternatively, they could adopt a child's education in a township, or adopt a township family by helping regularly.
This is an edited extract of William Gumede's chapter, Failure to Pursue Economic Reparations Has and Will Continue to Undermine Racial Reconciliation, in the recently released The Limits of Transition: The South African Truth and Reconciliation Commission 20 Years On, edited by Mia Swart and Karen van Marle (Brill Publishers). Gumede is executive chairman of the Democracy Works Foundation and author of South Africa in BRICS (Tafelberg)