A wise man once asked: "Who gives a fuck what Ja Rule thinks at a time like this?" And although it is more than a decade after that joke was made, most people still feel like Ja is not the man to be sought out in crises, even though he may actually have answers to questions about Fyre Festival — or more appropriately, the greatest festival that never was.
"Y'all want it to be me sooo bad it's crazy… kinda sad!!! the crazy shit is I'm watching the docs in awe myself…" is one of the tweets he posted after two rounds of documentaries were released exposing the Fyre Festival saga this past week. "I too was hustled, scammed, bamboozled, hoodwinked, lead astray!!!" was another.
Ja, the cofounder of the Fyre Festival, now claims that he was tricked just as much as everybody else involved.
The huckster in question is one, now infamous, Billy McFarland. The 28-year-old scammerpreneur turned convicted felon was the mastermind behind Fyre Media, a company which had created an app that was to make simpler the painful process of booking talent for events.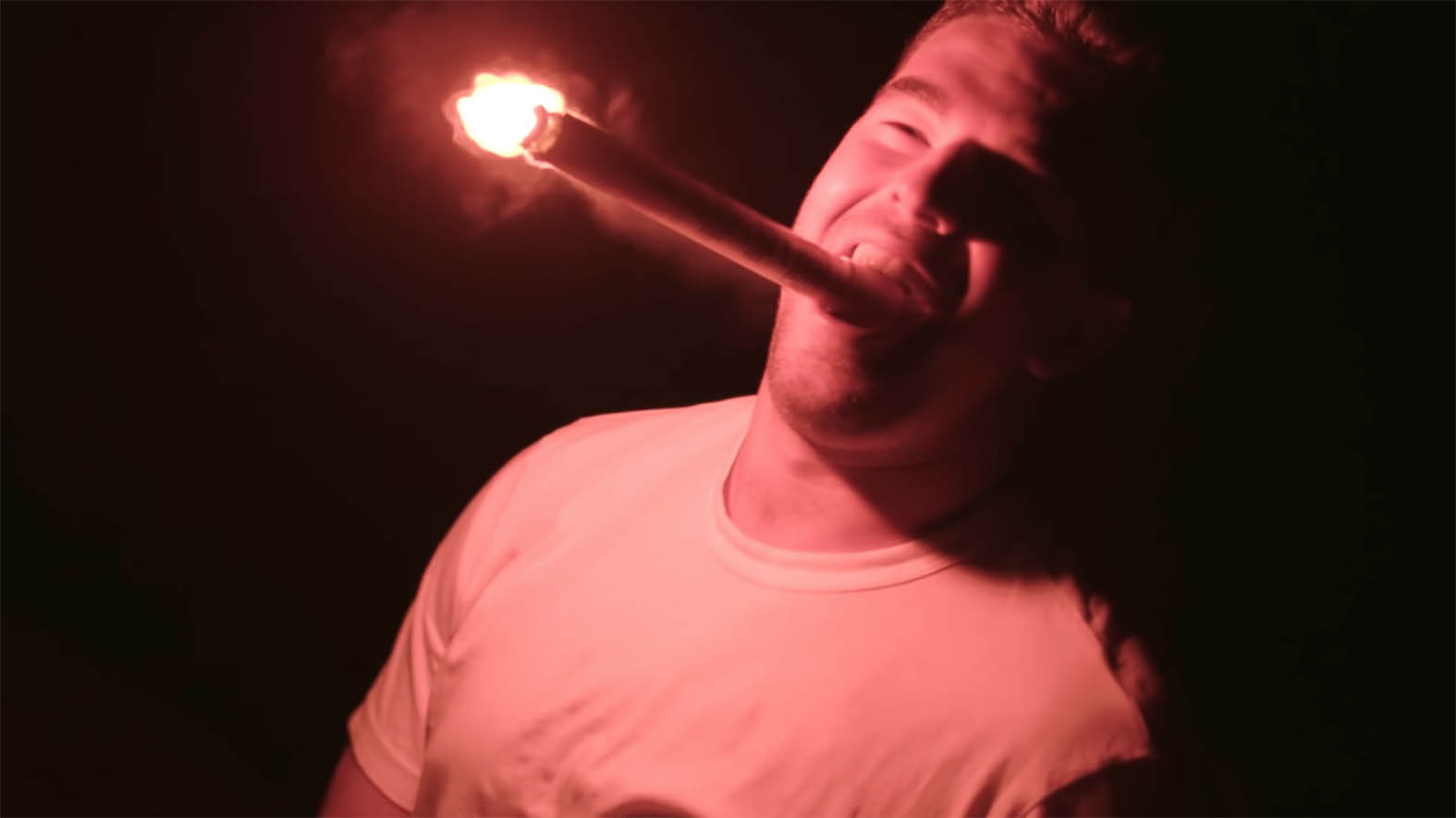 Scammerpreneur: Co-founder of Fyre Festival, Billy McFarland. Photo: Netflix
To mark the release of the 'revolutionary' app, there needed to be an equally revolutionary launch — let's say a festival — specifically for industry people. We live in the age of festivals of all types for all demographics all over the world, so why not? A millenial mogul wants to throw a festival to launch his innovative app – it stands to reason.
A luxury festival is born
The Fyre Festival is officially promoted as an incredibly opulent weekend getaway where festival-goers could "join their favourite celebs on a remote island" in the Bahamas. An island that was previously owned by Pablo Escobar, no less. At $500, $1 500 and $12 000 for VIP packages (which included travel and accommodation), it was designed to be a "cultural experience" like no other for 10 000 people to live like a Colombian drug lord for three days.
Do it for the gram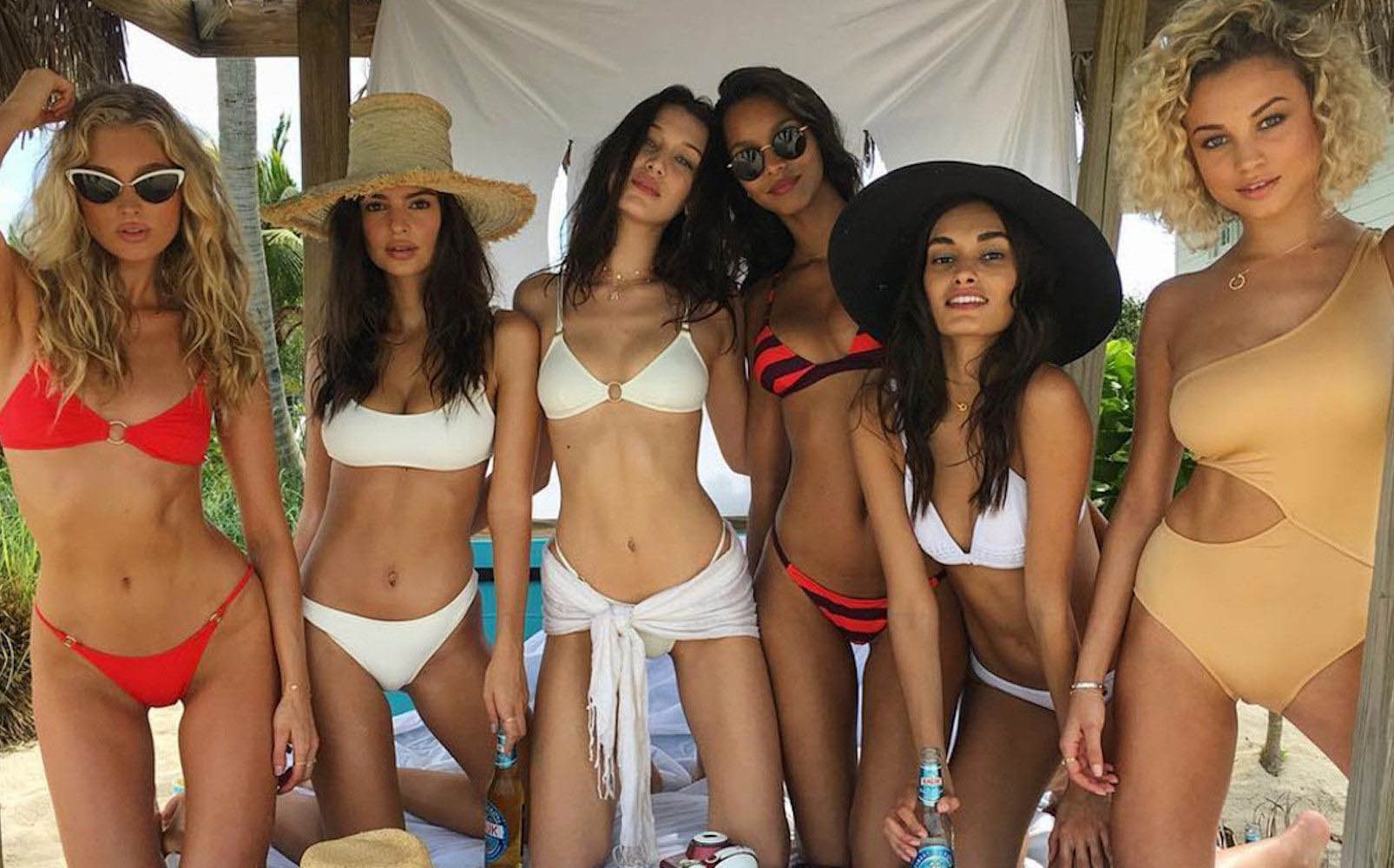 As a part of the campaign leading up to the festival, models were brought in to promote Fyre Festival. Photo: Netflix
Like anything that needed to gain traction, it needed clicks and views online – read: influencers to post about it. Cue the models. Oh, the poor models who would later feel like distressed damsels who themselves were also bamboozled. Top-tier models, too! The Bella Hadid, Chanel Iman and Hailey Baldwins of the world. They were hired for the promotional shoots for the festival (which turned out to be legit parties in their own right). Nothing out of their ordinary briefs, I'm sure, they posed on yachts, on the shore, in the water, in bikinis and shades, sipping from coconuts. In hindsight, they were part of the great attraction of the festival; beautiful people, beautiful landscapes, affluence and alcohol — a millenial's cryptonite, some might say. One who can afford it anyway.
FOMO is a currency
Make no mistake: Major Lazer, Blink 182 and Disclosure may have been some of the headline acts but what was really being sold here was a dream. A scammy, snake-oiled dream by a "charismatic" dream-seller who really, quite ingeniously, leveraged "millennial" pursuits for financial gain. Through watching the documentary,one understands two things about McFarland the mastermind: he is tragically delusional and circling the drain of sociopathy. Ignoring all red flags that were brought to his attention, McFarland allowed his staff to work aimlessly at unattainable goals and to ultimately commit fraud. Not to mention the exploitation of hundreds of Bahamian people that worked tirelessly to put together the festival and were never reimbursed.
The scammery of it all
From lies to investors, falsities to festival goers, fudged financial reports, false advertising, social media shadiness and, naturally, an untruth about a Drake performance booking, the documentary covers several examples of dodgy dealings at the hands of McFarland. These are dealings that would cause so much drama that the FBI had to get involved, an involvement that would help to change advertising laws and codes of conduct on various popular social media platforms. At some point during the whole fiasco, the success of the festival hinged on one man's willingness to give fellatio to a customs official. Seriously. It barely sounds real. Netflix couldn't have scripted a better production themselves if they tried.
Wild, wild, wild
Festivals have always been popular and continue to grow in popularity. Until the Fyre debacle happened, though, who knew that behind the festival was another festival of equally wild proportions. Somewhere in the documentary a clip is shown of the two founders, Ja Rule and McFarland, and the rest of their team toasting to the festival: "Here's to living like movie stars, partying like rockstars and fucking like porn stars!" Americans really are the kings of entertainment, even when they aren't trying to be.
The documentary also showcases the sheer arrogance and/or vapidness of the organisers to think they could pull off a venture so elaborate that it seemingly rivalled pyramid schemes. Although, considering that the organisers sold 95% of their tickets in the first 48 hours of release, one has to question who the real dunces are.
The South African "millennial market" is not immune to the allure of a pricey semi to all-inclusive weekend getaway either. For years now, the likes of Oppikoppi and Rocking the Daisies have grown in popularity and just last year, youthful event management company Until Until hosted their first annual Bacardi Holiday Club mansion getaway party with headline act Swizz Beatz. This year, they will host 1 500 people just outside Joburg for a weekend of partying at the cost of R1250 which covers all food and drinks – "budget", "comfy" and "lux" camping are an additional fee. Thankfully, most of our festivals have not fallen to the same fate as Fyre. Granted, if Fyre is the standard, the bar is not very high. Simply hosting one successful day of a weekend is already a win.
Whether intentional or not, something Fyre: The Greatest Party That Never Happened does really well is to go beyond telling the story of a fraudulent festival by providing a glimpse into some of the tangible manifestations of clout currency and the very real effects of social media "living", if we can call it that. That will ultimately leave our generation and those to come with a frightening psychosis of what reality is, if it hasn't done so already.