I recently watched a small band of merry young musicians setting up their rig at a Bulawayo township pub. The space was so small it could barely fit 30 to 50 gyrating, zonked revellers but you could feel the electricity in the air, the kind of air where you need a strong nose to take in the toxic mix of smelly armpits, unwashed genitals and opaque beer farts. But hey, that's how folks here love their fun.
As the band set up, I spoke to one of the young men, who told me he plays the drums. I asked him how busy this kind of roadshow kept them and he said that only the previous night they had played in Shangani, a former mining town a little over 100km from Bulawayo. It got me thinking about how Bulawayo musicians, historically, turned to playing in insalubrious joints to make a buck. Fast or slow, a buck is a buck, they will tell you.
It is a trend seen across the country where small-time musicians take permanent residence in all manner of nightspots where pickpockets and sex workers are headquartered. The tales are of the sorry type in which concerned mothers warn their daughters never to have any business with a musician. In the past few years, I have seen big-name museve and sungura musicians billed to play at some of Bulawayo's notorious haunts and laughed.
How did this come to be? Is the economy so bad that reputations are being flushed down the lavatory? It is at these daredevil havens where we have seen posters pasted on walls advertising one live show or another — the riotous type — but still no resident band to play to a mature crowd. Yet there is a bigger story to be told about the city's pub jam sessions where live bands once thrived.
As far as folks here can remember, the immediate post-independence pub scene is the stuff of legend. It was basically a continuation of the perpetual "jazz age" spurred by economic circumstances that afforded the working man a near-epicurean existence. This was a time long before anyone cared about safe sex and dudes could hold fuck fests without a care in the world. Why? Because they could pay their bills and entertain hookers on a minimum wage.
But at the turn of the millennium, Bulawayo's once huffing and puffing industrial cauldrons fizzled like the fart of a dying man. That deindustrialisation inevitably sounded a death blow to the once thriving social scene that was defined by live bands and booze and cigarette smoke-filled liquor bazaars. Older folks will tell you about buying a 12-pack "box" of NatBrew (National Breweries, aka Delta Beverages) Lager and bum-rushing Gregory Isaacs and Eddie Fitzroy back in 1988 and, later, Buju Banton at the White City Stadium.
That was when booze and music were jolly good bedfellows. And because these were roots rock reggae gigs, lads thought it acceptable to roll up a spliff and puff in public and could well have chanted the Peter Tosh anthem Legalise It.
You talk of Bulawayo municipality beer gardens where sweaty men from the Belmont industrial area, in the southwest of the city, made unfailing stopovers, and the entertainment that came with the joints there was priceless, as unpacked in fast-paced oral histories. These kinds of thrills were city-wide. My brother recently told me he first saw the likes of Ndux Malax, Solomon Skuza and Ebony Sheik at a Bulawayo municipality-run cocktail bar in the early 1990s.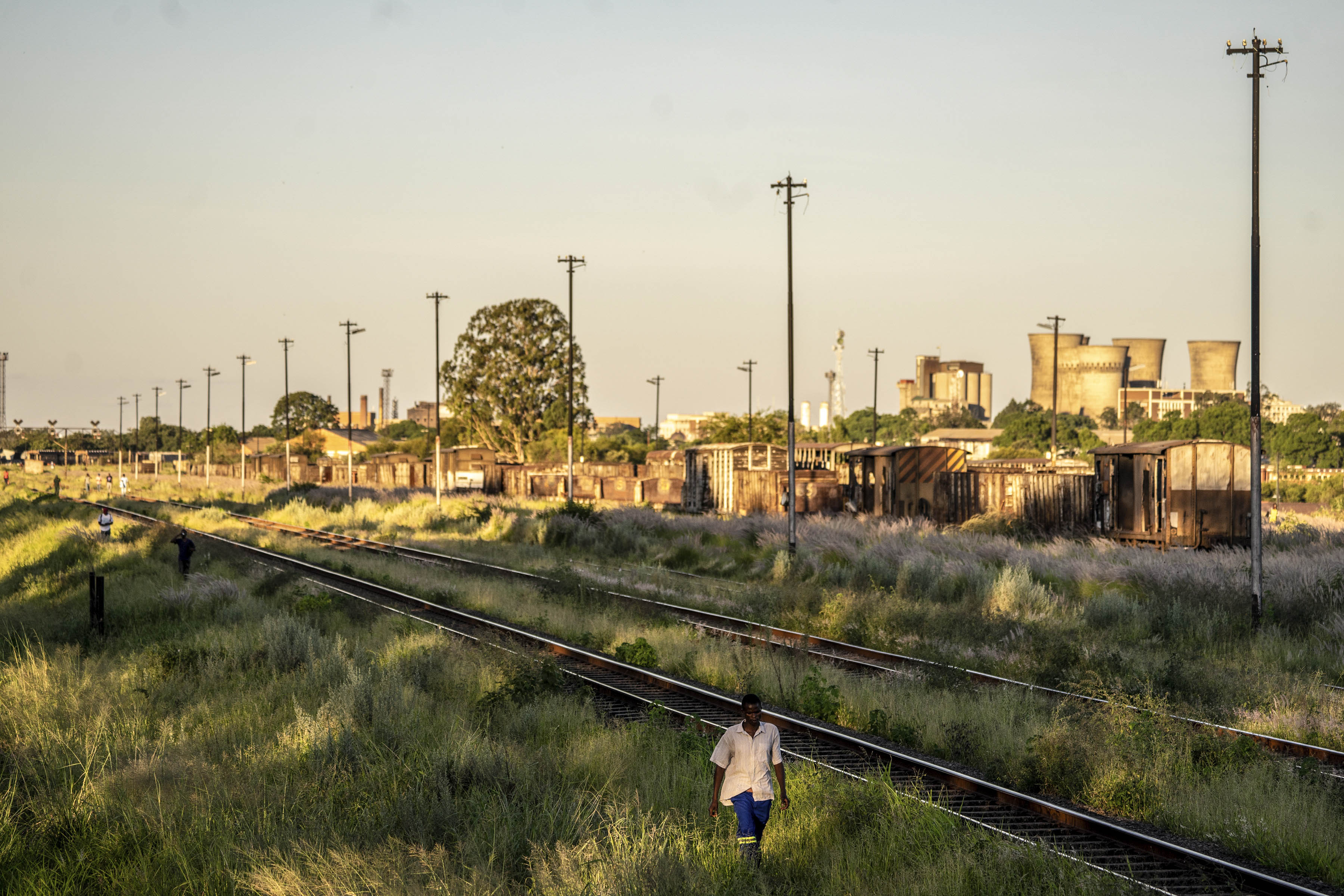 Today railway carriages stand abandoned in city's Belmont industrial area. Photo: Zinyange Auntony
This was at the height of local musicians' creative powers and when regular Joes, who received their weekly wages in small khaki envelopes, could afford to drink and dance and still live on full bellies till the next payday. Local dandies did not have to be thieves or corrupt shysters to live the life but were the salaried postmen, garbage men or backyard tailors. And teachers were kings, taking nothing but Castle Lager.
Then things took a very bad turn and teachers became paupers. Textile factories closed and have been turned into churches with Bible-thumpers that former strongman Robert Mugabe once accused of taking money from the poor and keeping it for themselves. Amid the Tower of Babel-like dissonance, the municipality was not insulated from the economic apocalypse. Beer gardens, once an indelible part of the city of Bulawayo's social history, were shut down. Today, you find the granite-walled colonial vestiges with overgrown grass and trees, turning them into mini jungles where you might as well go game hunting. The juke boxes that blared all kinds of sounds were carted away to some vault in dark municipality basements.
Kosher music stopped but was soon repurposed by youthful USB DJs with no clue about what they were playing.
Perhaps even more painfully for old hands that settled long before Smith's Unilateral Declaration of Independence back in 1965, the city's deindustrialisation was felt in the city's long celebrated cultural spaces such as the masked masquerade brought here by Malawian immigrants. The Nyau (izitandare, we called them), once a permanent weekend feature at local beer gardens, disappeared too.
From happy feet to long faces
The opaque brew (izangata, they called it), so much loved by weary men from industries as diverse as Dunlop Tyres, pork producer Colcom Foods, the mighty beef machine Cold Storage Commission and steel-makers Zeco, was suddenly unaffordable. For example, imbibers say they bought the four-litre skali of amasese for 76 cents before the ridiculous Democratic Republic of Congo military sorties and the year 2000 apocalypse. In about 2002, when annual inflation hit almost 200%, it cost 4.40 Zimbabwe dollars. It is impossible today to adjust these figures for inflation.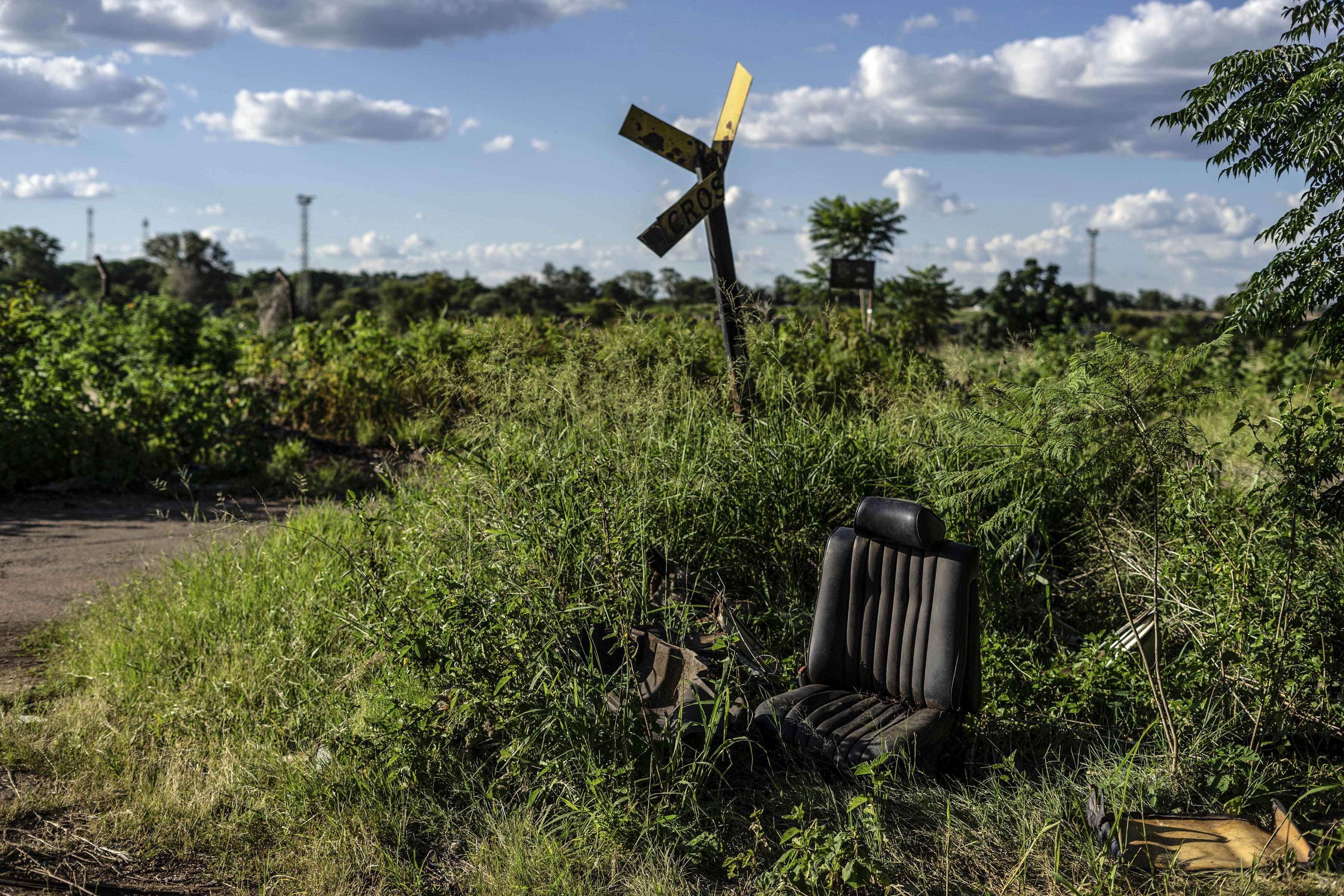 The former beef exporter Cold Storage Commission has decommissioned most of its operations. Photo: Zinyange Auntony
The excitement was also to be found away from municipality beerhalls in the high-density townships. It was no surprise that some folks commented or complained that the city joints were a bad place to be once the owls started hooting. After all, a popular Highlanders Football Club player, Titus Majola, had been stabbed to death at a nightclub. That was back in 1998. The legendary Lovemore Majaivana would later do an emotional track dedicated to Majola.
At a recent funeral in one of the city's townships, I listened to a chatty grey-haired man recalling how municipality halls hosted first-class entertainment where in-demand local music bands performed before independence in 1980.
He cursed as he pointed at a giant municipality hall that lies derelict and has been turned into the headquarters of a local prophet where hundreds of women line up each day for spiritual healing.
Now people visit a place such as Palace Hotel in the city centre, a colonial relic where vestiges of white capital can be detected amid the decay. The filthy al fresco drinking area has wire chairs that puncture your buttocks and tables that require a bottle top to balance uneven legs. The stage where musicians once strummed their guitars stands as a mere nostalgic artefact of what once was and surely will never be. It is at the Palace Hotel some folks say they first saw Oliver Mtukudzi play. You visit other zero-star hotels that were once centres of live bands in the city and you meet the same decay. They have been turned into painful reminders of what bad governance can do to a beautiful thing.
You only have to check the "Weekend outing" pages of local dailies to see that DJs and pole dancers are perpetual flavours of the week at nightclubs rather than them being joints where live bands play.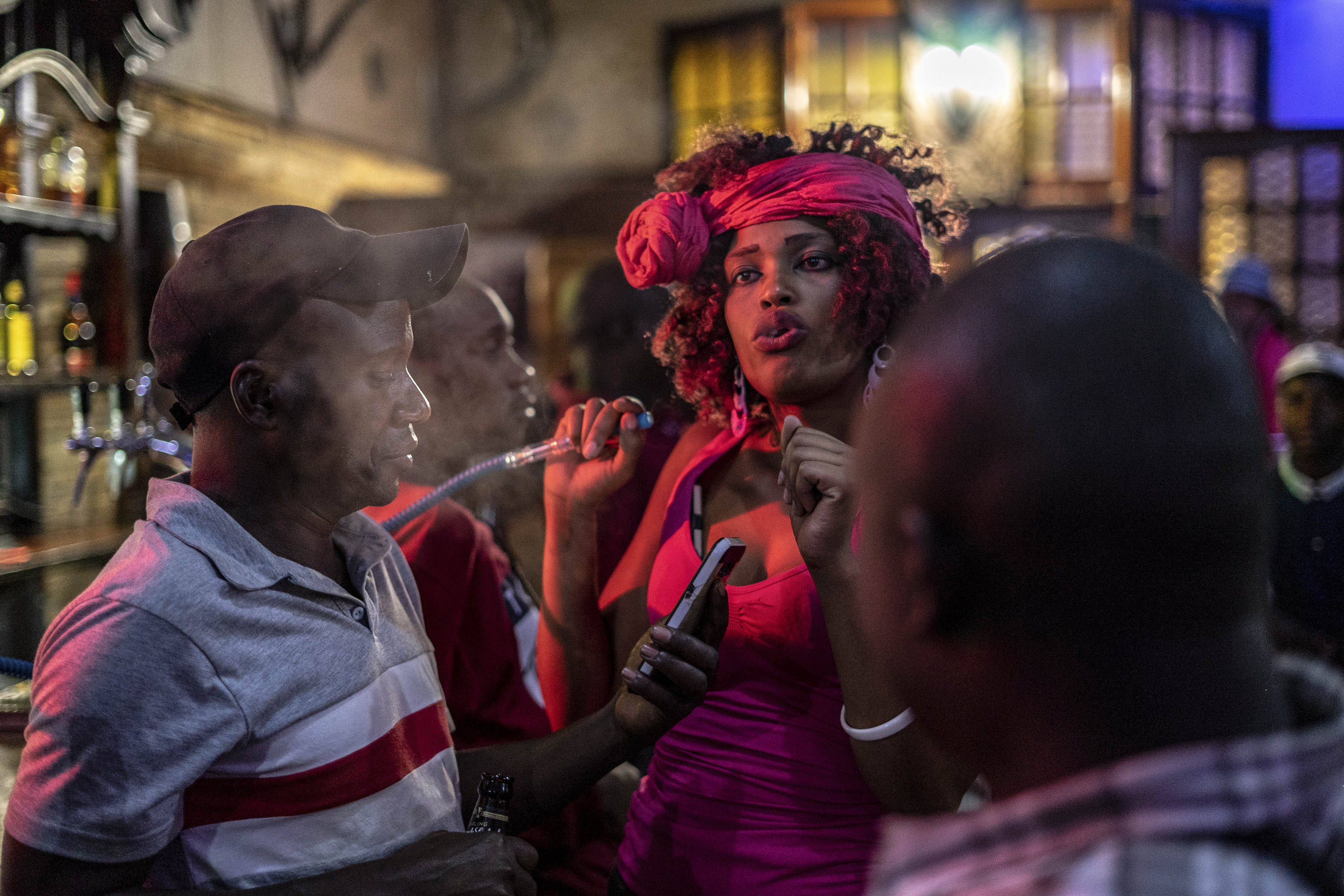 A recently renovated pub has been converted into a night club (below) frequented by young people. Photos: Zinyange Auntony
The gig I saw being set up at that township pub had poignant significance in the scheme of live entertainment in a time of economic diarrhoea, as student activists like to put it. This gig — the first of its kind at the joint, I was told — reflected how constricted the space is for young artists, especially the kind who believe in actually learning how to play instruments in the manner of those Binga prodigies, Mukoomba.
A few years ago, way before the once mighty popular Cape to Cairo was resurrected, I asked the barman whether they still had a resident band. He told me the pub had long stopped having such gigs, and I could see the stage where bands performed was in a state of decay. But then, at the height of world-record inflation, many things were suspended, including belief. But it was with relief for lovers of live music that, with the coming in of new money, the joint was refurbished and the then tourism minister Walter Mzembi was billed to open the new-look digs, and the live act was reintroduced.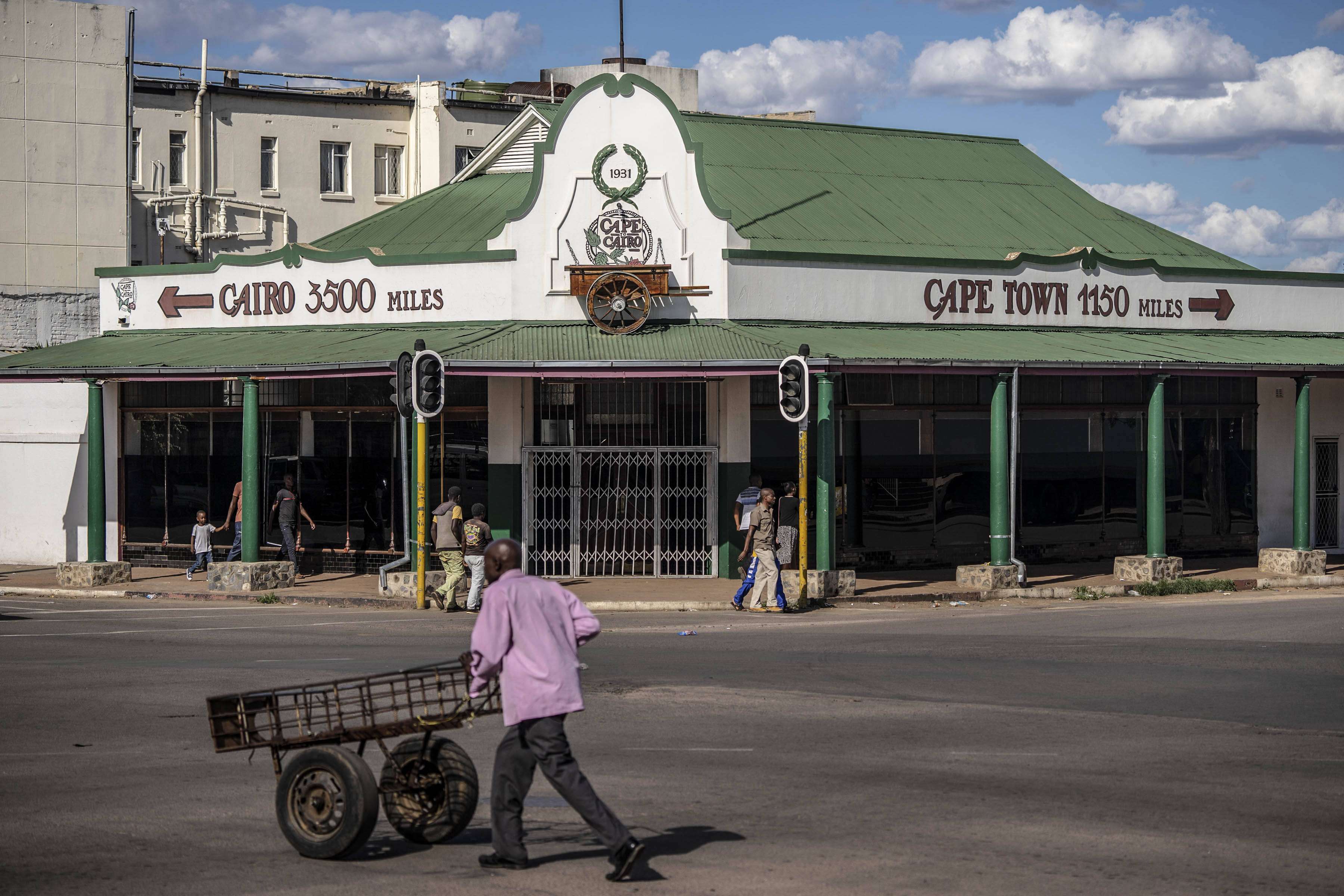 Cape to Cairo in Bulawayo. Photo: Zinyange Auntony
It was a sign that there were still mature crowds out there who enjoyed this kind of entertainment and not the type that would have them reaching for ear plugs. Perhaps unsurprisingly, this did not last.
As post-2000 nightlife muted live resident bands, the entertainment was taken over by women with raunchy pelvic moves and, oh boy, did they dance. The ubiquity of the sexually riotous girl dance groups seemed to follow an uncomfortable masculinity stereotype; that the only entertainment consumed by working-class types is limited to that which excites the loins. Indeed, the dirty dancers seemed to thrive before age caught up with them.
They apparently forgot to train younger women, something that no doubt also pointed to the tough economic circumstances of those who had become mutton dressed as lamb. Why groom anyone if you can do the dirty dancing all by yourself and pocket the tips thrown at you by drunk, groping grown men, so the logic went.
I watched bemused as drunks at one local tavern touched the vaginas of older dancers and wondered whether it was poverty that had turned these women into willing objects, not just of the male gaze, but also of free feels. But it turned out replacing guitars with gyrating giant butts is not at all attractive for mature folks who love their live jazz. They stayed away, the cheering crowd being made up of overly jolly young fellows.
The fact that I actually saw young chaps setting up their equipment could offer hope for both musicians and lovers of live pub music. I figured it showed the ambition of the young musicians; that they could earn a living out of this enterprise despite the industrial apocalypse that has visited Bulawayo with the vengeance of the devil.
It's still a vicious cycle, though.
With company closures has naturally come zero disposable income. Folks can only dream of the kind of entertainment allowances enjoyed by parastatal bosses. What other pubs here prefer is the easy way: just have your barman also wear another hat, that of a DJ. If Bulawayo is to experience the rebirth of cool — the return of live music in drinking joints — these musicians, both young and old, could just be what the city needs in its efforts to reclaim its space as the cultural tourism metropolis it always was.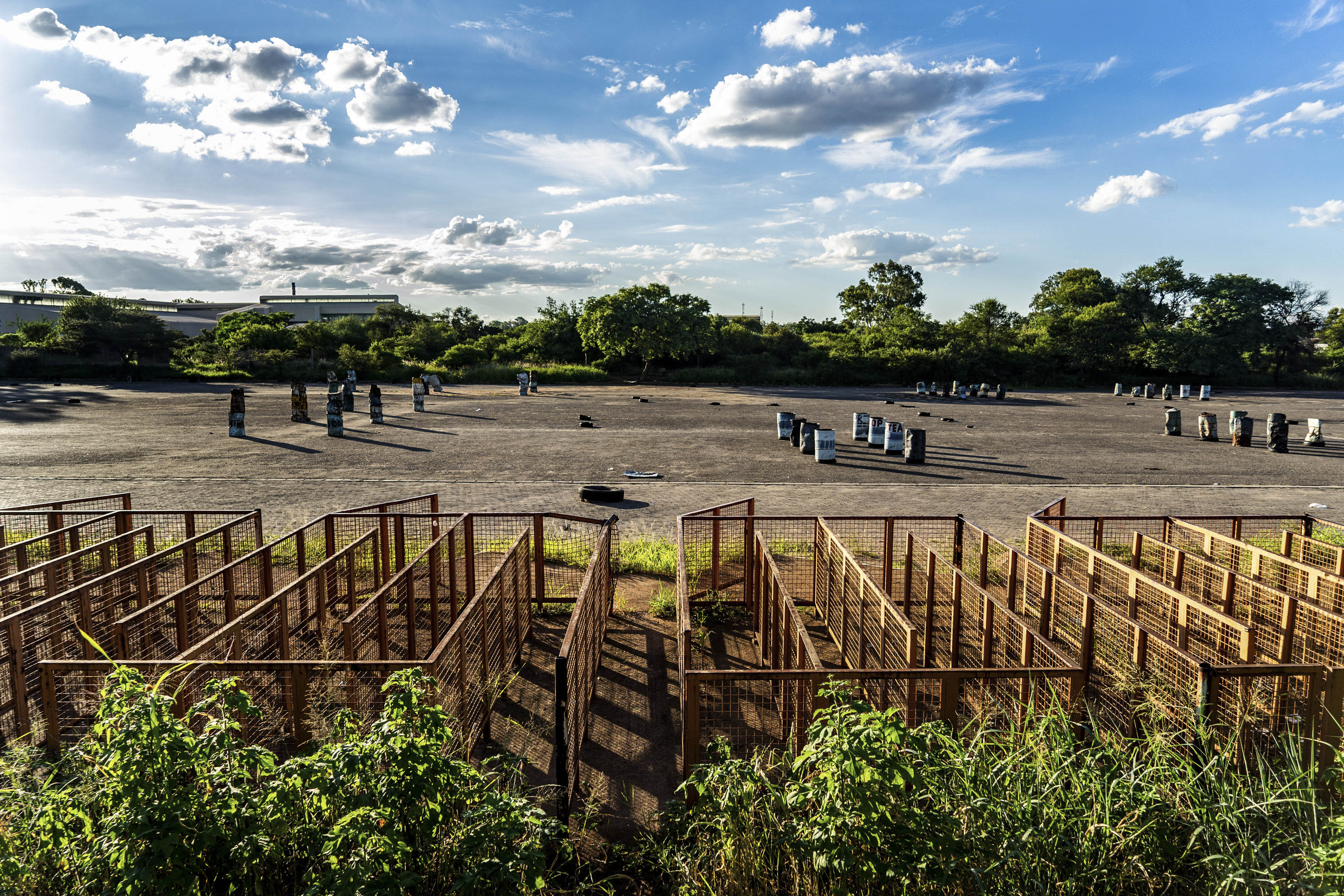 Derelict: Businesses and facilities in Bulawayo have been hard hit by Zimbabwe's economic collapse. A public transport terminal is now used to teach learner drivers. Photo: Zinyange Auntony
A city is defined by what occupies its denizens as far as night fun or lazy weekend afternoons are concerned. It is no wonder that many folks when they travel to a new city, the first thing they ask is: "Show me the most happening joints in town." Now the city of Bulawayo needs its own Marshall Plan to resuscitate dead industries. After all, local industrialists were teased with DiMAF (Distressed and Marginalised Areas Fund), which came to naught after peanuts where handed out to re-build everything from textiles to pharmaceuticals.
Bulawayo, with its colourful history of live bands that were a mix of talents and genres from Ebony Sheik and Jazz Impacto to The Cool Crooners, deserves a second chance. But how nobody knows. Some believe it's always an exercise in self-flagellation to reminisce about the good old days. But for Zimbabweans, it seems to be the only thing that offers relief from the vertigo-inducing economic nonsense.
After all, some — even the born-frees who are now themselves grown men and women with their own families — have taken to online bulletin boards and social media fight clubs to declare their yearning for Ian Smith's Rhodesia and Robert Mugabe's Zimbabwe. Go figure. And cyberpunks are having the time of their lives baiting apologists of what has become a rogue regime with threats of harnessing social media to topple a democratically elected government.
For now, it remains nothing but nostalgia etched in the collective memory of men and women who feel they have been deprived of a basic human right: the right to dance.