Government and the private sector needs to change the framing around the informal economy if the stubbornly high unemployment rate and sluggish economic growth are to be tackled, according to author of the book KasiNomic Revolution by GG Alcock.
When Minister of Higher Education Naledi Pandor this week encouraged young people to take up entrepreneurship, she was criticised for on social media. People complained of the high barriers to entry, such as the inability to access capital and competition from established businesses.
There are already hundreds of thousands of entrepreneurs in townships, and government should recognise hawkers as legitimate businesses says Alcock. At the quarterly release of the unemployment statistics by Stats SA, the number of people joining the informal sector always jumps, while the number of formal positions decline.
But there are a number of massive challenges standing in the way of potential entrepreneurs and people either hoping or forced to join the informal economy. Thestrangled nature of the South Africa's business climate was noted as one of the issues inhibiting economic growth by the International Monetary Fund's (IMF) managing director Christine Lagarde in a visit to the country in December. She promised then to use the international lender's experience to help unblock some of the monopolies in key sectors.
South Africa's economic woes are far from over. There was an overall prediction of modest recovery in 2019, but the IMF this week cut South Africa's Gross Domestic Product (GDP) forecast from 1.5% to 1.3% in 2019, predicting continued policy uncertainty after the May general elections.
Government has tried to place the township economy front and centre to showcase its commitment to the informal economy. The township economy was one of the key pillars addressed by Gauteng Premier David Makhura when he took office in 2014. He said in his state of the province address in February that the provincial administration started by spending R600-million buying goods and services from township businesses, and that this has increased to more than R22-billion in the last five years.
The question remains how government can measure improvements and policy choices in the informal sector, which by its nature is unaudited and not subjected to many of the regulations traditional business face.
Alcock, an activist and entrepreneur, believes the informal sector, which is much larger than just the township economy alone, is completely unquantified and offers tremendous potential for employment and economic growth. He estimates that the informal sector makes up 7% of the country's GDP and there have been reports that this could go up to 20%.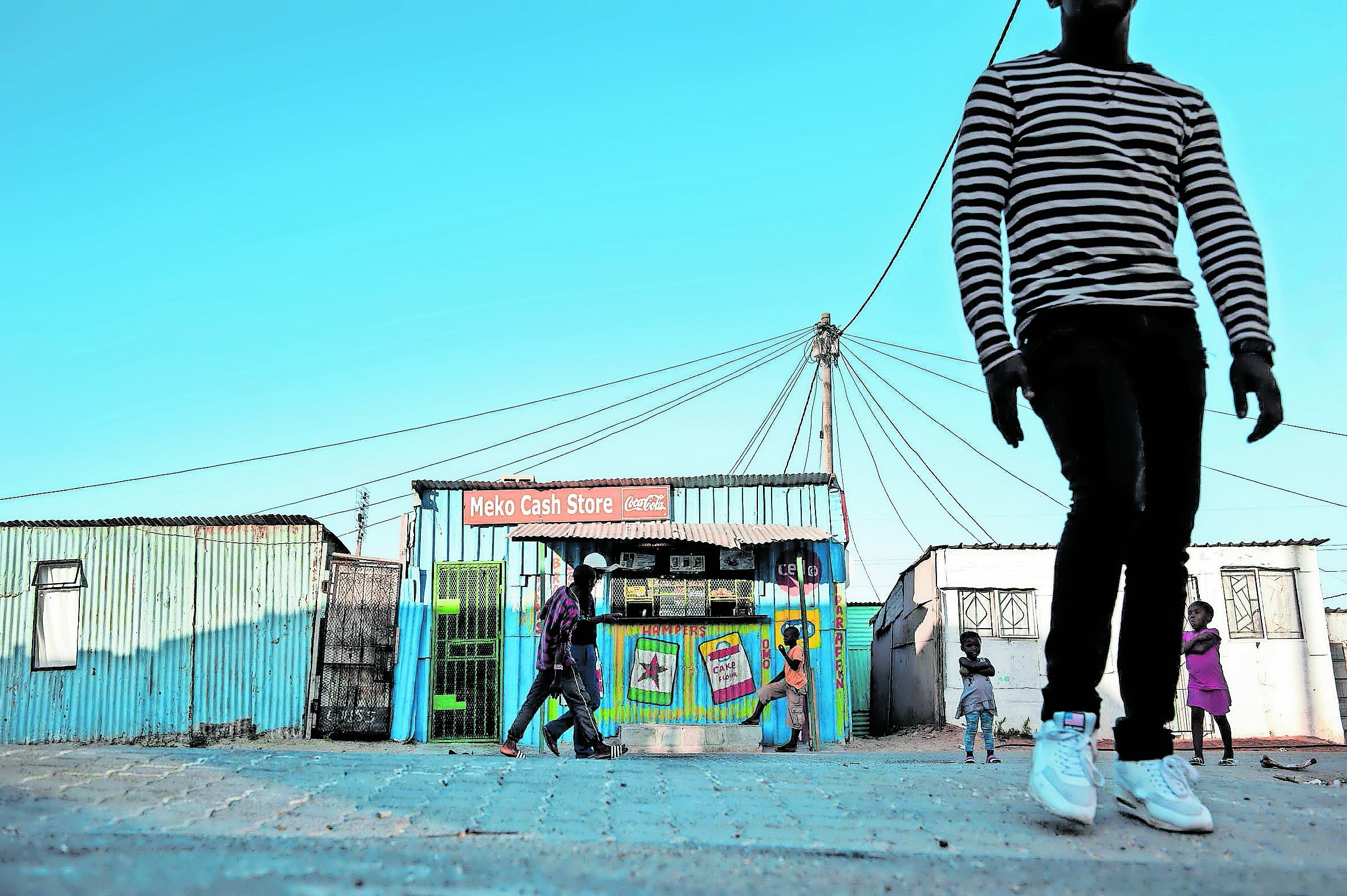 'Change the lens'
The muti or traditional healing industry alone, according to Alcock, is worth R3-billion, or 6% of the entire national health budget. He says it is a huge pharmaceutical sector that is not recognised by the government.
The spaza sector is "disrupting" the formal sector and is worth R250-billion, with local stores offering goods at between 5% to 10% cheaper than low-cost grocery giant Shoprite, says Alcock.
The hair care and salon industry is also an enormous contributor to the informal economy, as well as backyard room rentals in townships. There is also an increased demand for culturally correct food, and the informal sector is best placed to provide this.
Alcock says that there are misconceptions about informal businesses, when in fact they are profitable and many have been in place for over five years. "We need to change our lens; the informal sector is not survivalist or subsidence business only," Alcock says. Despite its size, government support and financial services are not offered to the informal sector, and this is a key issue holding its growth back.
Security of tenure
Alcock maintains that the informal sector must first have security of tenure. An example he uses is a "School Mama" who sells lunch to hundreds of school children but is reluctant to invest further in her business, as a new principal or new regulations promulgated by the department of basic education could remove her from the premises.
Traders are also unlikely to employ an extra person in their business, buy a new fridge or spend capital if they are unsure that local authorities will allow them to continue operating.
He references a possible solution used in the Bantustans under apartheid, which gave people Permission To Occupy (PTO) areas and allowed them to do business. Municipalities should also look at their by-laws in areas such as trading to ease access for the informal sector.
Another key issue holding informal businesses back is the lack of access to finance, whether it is for stock or equipment. Many financial institutions want to see audited statements before extending credit to businesses and most informal companies do not operate under these conditions and have no official records.
In Kenya, the informal sector is increasingly making use of mobile applications to record transactions, in order to access finance and banking, which is a possible solution for South Africa's informal economy, according to Alcock.
A third issue of importance for Alcock is that government often looks to link small businesses inside townships to large, established procurement chains — and this model will never work. Instead, township businesses should be supplying companies within townships, instead of them turning to Shoprite for their products.
"Interventions should not be how to get them off the street, but to keep them on the street and increase their business," Alcock says.
He points to the massive social grant programme by government, with over 17 million recipients, some of whom receive their payouts through Shoprite and Boxer stores. "Even the social grant system is designed to grow the formal economy," says Alcock.
He advises instead that government should pay social grants through spaza shops and hair salons, which would immediately give the sector an enormous boost.