"We tend to interpret portraits as though we were reading something inherent in the person portrayed … We easily link the people's facial features to the content of their character. This is odd. After all, we no longer believe you can determine someone's personality by measuring their skull with a pair of calipers … Not all portraits are created equal: To be great, they must contain presence, tension, a finely balanced amalgam of feeling and craft." — Teju Cole, The New York Times (2018)
'I'm just attracted to people's faces," declares Cole Ndelu, a photographer who, in spite of specialising in conceptual portraiture, shies away from the label "artist".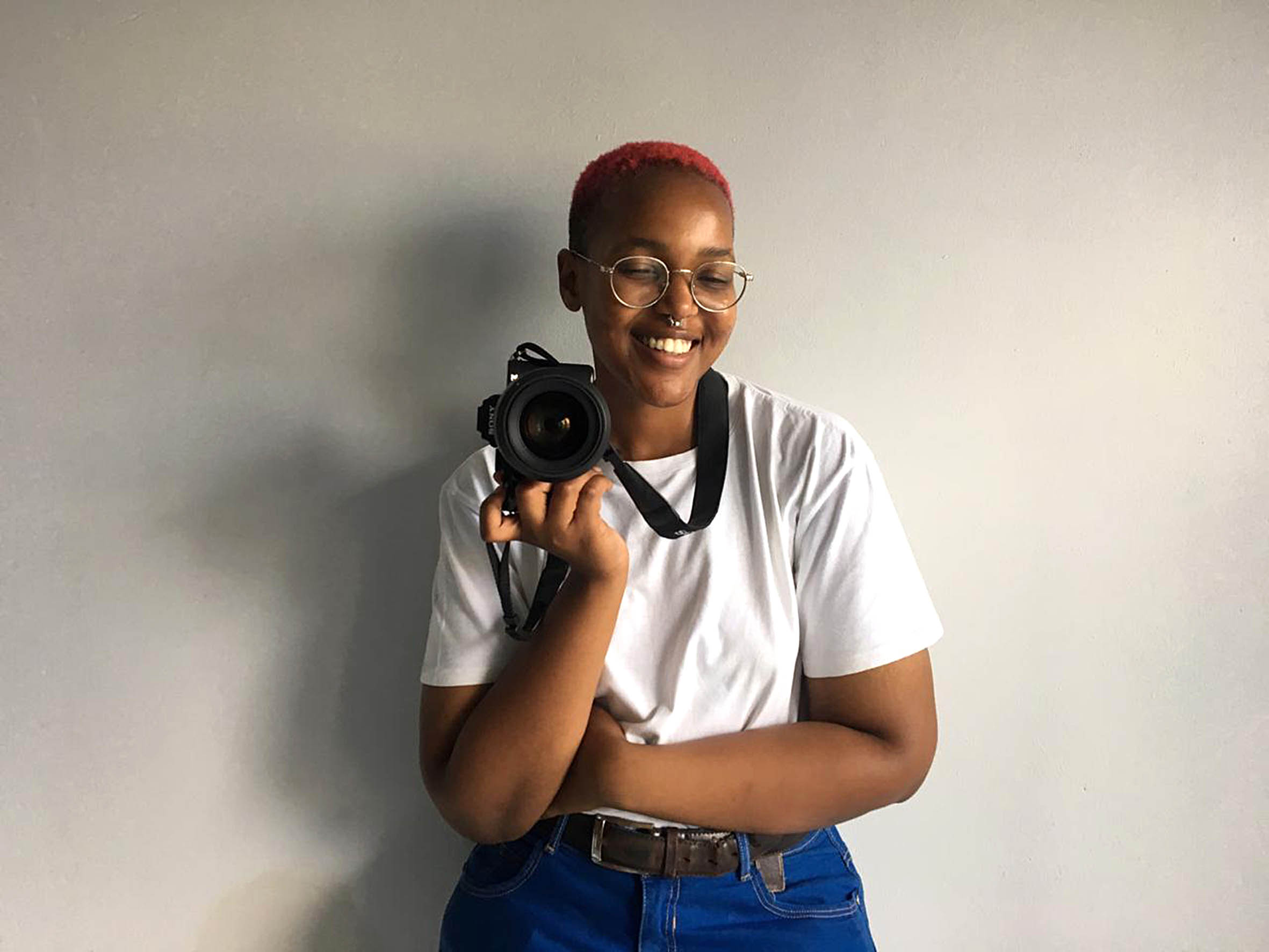 Photographer Cole Ndelu (Sami Maseko)
Since graduating from the Stellenbosch Academy of Design and Photography in 2016, Ndelu has busied herself with the task of creating work that celebrates and honours marginalised black people, using her fixation with faces.
"The abject is feared because it disturbs the norm; [think] hegemonic masculinity, whiteness and heteronormativity.
PROMOTEDThere Is An Easier Way To Earn An IncomeBecome an online trader with only a R3000 deposit and start earning by trading Bitcoin,forex, stocks and commodities online. Take free trading course.Vici Marketing | marketingvici.comThat's the intention of this work — to disturb, to challenge ways of seeing those who are othered and to challenge ways of being," she explains.
In her current project, A Study of Femininity: A Radically Soft Portraiture Project Subverting the Abject, Ndelu looks to undermine the school of thought that "associates femininity and blackness with anything other than beauty, resilience and power".
The need to broaden ideas of femininity is a carry-over from Ndelu's earlier photo series, Boys Will be Boys, which features dancer Kgotlelelo Sekoto, model Nkululeko Masemola and art director Sandile Mhlongo, sitters whom Ndelu identified as men, who "challenge masculinity and heteronormativity, not just in the way they dress but in their way of being".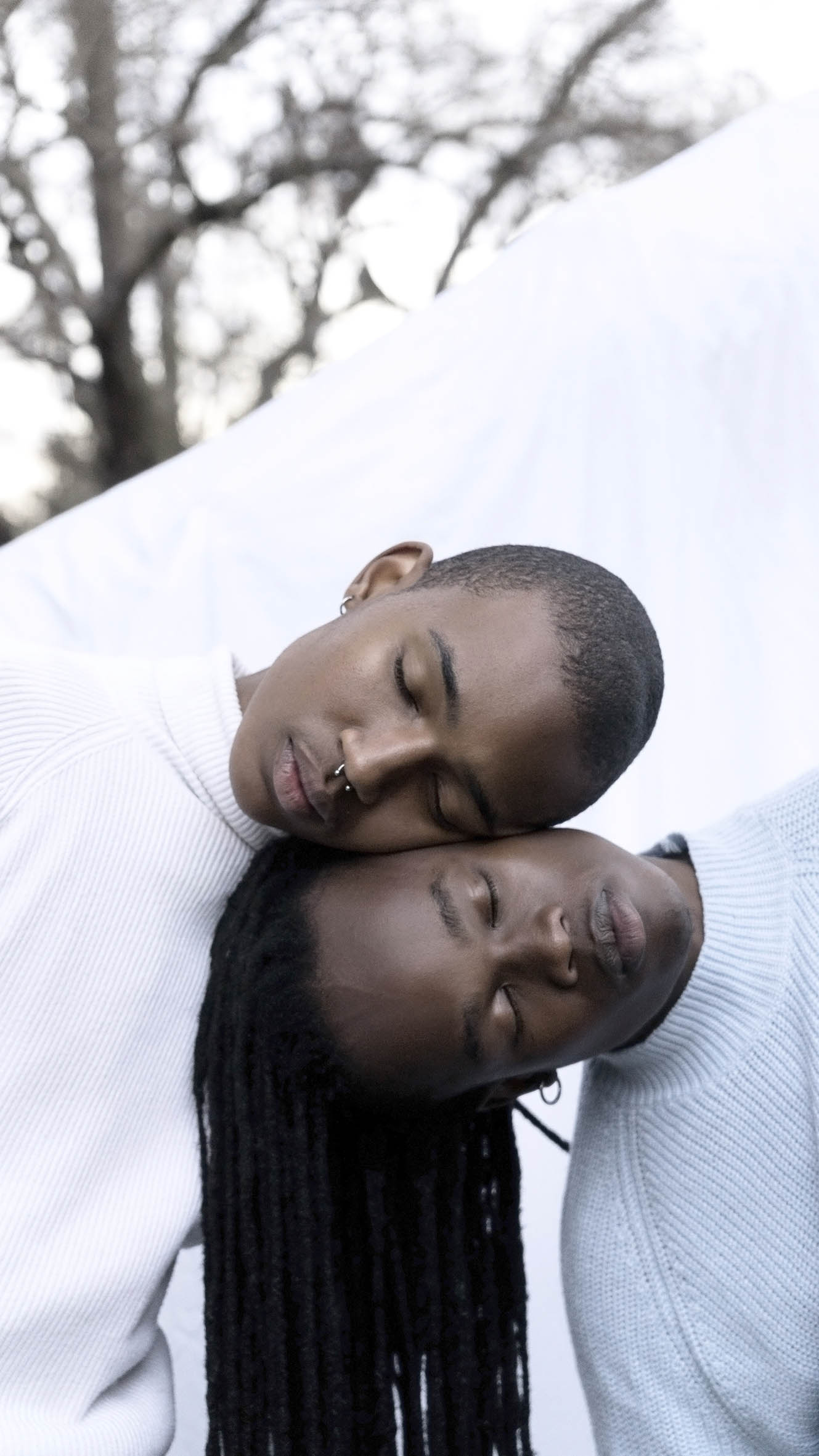 Nkuley Masemola and Kopano Selebano challenge heteronormativity (Cole Ndelu)
To "subvert the abject", Ndelu shoots her sitters at close range, before a softened, unfocused background. Using a Sony Alpha 7ii camera and alternating between a Sony 24-70mm and a Samyang 50mm 1.4 lense, Ndelu's portrait-making practice is an act of minimalism that sees her working with available light.
The outcome is an act of honouring unfavourable but realistic facial features such as scars, birthmarks, eye bags, flared nostrils, laugh lines and general asymmetry. Instead of hiding these features, she draws attention to them by placing her sitters before flora or decorating their faces with it. "The use of flowers is intentional because they're a direct link to nature which, like femininity, is fluid, vibrant and diverse," Ndelu explains.
In the place of additional equipment and studio space, Ndelu relies on thorough art direction. Nothing is without intention. The deliberate placement of flora, use of light and gestures on her sitters' faces work towards a seamlessness that is almost invisible.
This can be seen in the only black and white portrait from the series. Here skateboarder and photographer Kyle Kheswa stands before the camera to showcase his side profile, his eyes looking away. The left side of his face has two distinct scars, one on his cheek bone and the other on his forehead. Using light and flora, Ndelu draws attention to this side of his face by placing flowers between the two scars and ensuring that the right side of his face is not as well-lit as the left.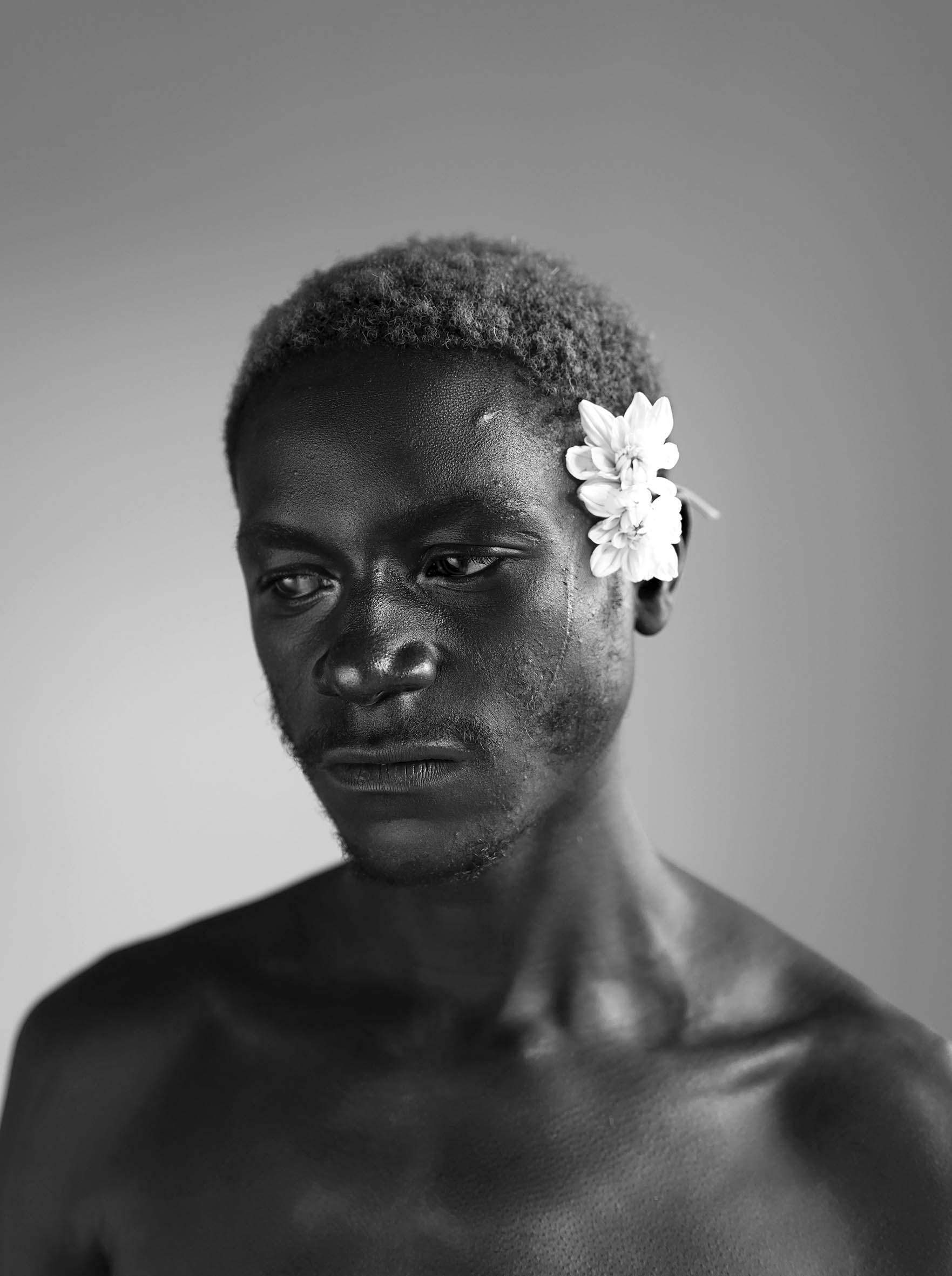 Kyle Kheswa in A Study of Femininity (Cole Ndelu)
Adjacent to her choice in equipment are the subjects of her work. The sitter selection process is a sensitive one. "I keep my sessions small, with few distractions. And food. I always feed people … I believe in creating conditions that allow my sitters to be soft, sensual and vulnerable." Although this practice may be informed by Ndelu's come-up status, it feeds into the photographer's need to create a comfortable, home-like setting for her sitters. Apart from her sitter's comfort being good practice in photography, it is a tool that Ndelu uses to realise her desired end.
Seeing that portraits capture an encounter between the sitter and the photographer, one of the ways Ndelu looks to "subvert the abject" is by affording her sitters room to be themselves with the hope that it will be carried through the lens. From the crowns of their heads to their bare décolletage, the soft-skinned, blemished subjects of Ndelu's portraiture fill each frame with expressions that seem to be a dance between vulnerability and control.
With a full-time job as a content producer for the brand and design agency HKLM, Ndelu is only able to shoot after 5pm and on weekends.
"It's not ideal because it gets a bit draining juggling work, art, relationships and rest," she admits. "Projects take me a little longer to complete because I'm not actively shooting or planning shoots every day. My schedule just doesn't allow."
So far her efforts have earned her the 2018 Getty Images creative bursary grant along with the opportunity to exhibit her work at Somerset House in London.
With the emergence of an overwhelming number of photographers and talks of the field being saturated, watching Ndelu not only thrive but continue her efforts to honour the facets of blackness that are vulnerable, feminine and inclusive of queer identities through portraiture, is admirable.
Learning as she goes, Ndelu is unwavering when she admits that the process is "a lesson in consistency, time management, professionalism and adaptability … The sessions can get quite exhausting and after a day of giving pieces of myself, I feel so depleted. But it's worth it when I'm scrolling through the day's shots or a sitter tells me that I've captured them in a way that they've never seen themselves."