In this section: Andy Petersen, Lolo Veleko, Sechaba, Megan Godsell, Nicholas Hlobo and more…

Andy Petersen, Writer
He slouches a bit when he stands, his hair looks as if it's been ruffled and he's still growing into his features.
But when Andy Petersen speaks, he doesn't spout the expected 'likes," 'dudes" or 'whatevers". This 16-year-old writer of fantasy novel Daniel Fox and the Jester's Legacy has a maturity and confidence that belies his age.
'I am like other 16-year-olds in my school," he says, looking down at his St John's blazer, his shirt slightly coming out on one side.
'But the difference is I have published a book and that's because of my hard work."
Petersen worked on his manuscript between his unpredictable and demanding school schedule, fitting it in between sports or drama rehearsals. He says that it was during the school holidays in December that he got most work on his book done.
'When I had free time I wrote, in periods of productivity, a page a day," he says. 'Other times nothing for three weeks."
Fantasy is not a typical South African genre, so he set the first part of the book in New York. 'South African literature has a certain style, I didn't want that. I wanted my book to be more universal."
At the moment Petersen is working on a sequel, which he began writing in April; his first work will form part of a planned trilogy, which is sure to make his fans happy. — Eamon Allan
Lunch spot: Nice, Parkview, Johannesburg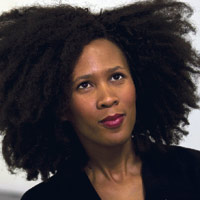 Nontsikelelo Veleko, Photographer
Music and urban living inspire Nontsikelelo Veleko's work. Far from her hometown of Bodibe, in the North West province, and her humble beginnings not so long ago as a photography student at the Market Photography Workshop, Veleko has made her mark on both the local and international arts scene. Her brazen, urban-inspired photography, filled with inner street scenes, graffiti and fashion forward individuals, is defining urban Africa through her lens for the rest of the world to see.
Veleko's solo exhibitions have been held everywhere from the Goodman Gallery in Johannesburg to the Kuppel in Switzerland. Her work has also appeared in group exhibitions in the Kyle Kauffman Gallery in New York, the Kunsthaus in Austria and the Palazzo delle Papesse in Sinea, Italy.– Jane Steinacker
Lunch spot: Kaldi's, Newtown, Johannesburg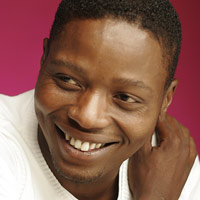 Sechaba, Gospel artist
This man will bless you with his bold and powerful voice. What he does well is mix old-school gospel with more a modern version. In the early 1990s Sechaba left home in the Free State to seek employment in Johannesburg. But on his arrival things didn't go the way he had hoped and he was forced to live on the streets, under a bridge in Balfour Park.
He and his street mates would often sing together through the cold nights of Johannesburg to comfort themselves. In 2003 Sechaba got his breakthrough when he joined the multi-award winning gospel group, Joyous Celebration. He released his debut album in 2005, which sold multi- platinum copies. He hasn't looked back. — Lucky Sindane
Lunch spot: Lekgotla restaurant, Nelson Mandela Square, Johannesburg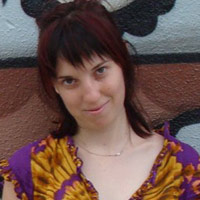 Megan Godsell, Theatre director
Megan Godsell decided early on that she wanted to study drama. Back in high school, the daughter of Bobby Godsell was already immersing herself in the dramatic arts. At the University of the Witwatersrand — where she studied drama from 2002 to 2008 — she built a reputation by writing and directing Not the Princess. The play was selected as the official Wits School of Art's entry into the National Festival of Student Drama. Godsell's short film, Valentine, won the Best Cinematography award at the 2007 Horrorfest.
Godsell is taking three plays to the Grahamstown Festival this year, one of which she wrote and directed herself. 'It's mostly bilingual and it's about the loss of language — a mixture of poetry and dialogue," says Godsell of Why We Left, which has won praise from critics and audiences.
'The rhythms and sounds of poetry evoke emotional feelings in the audience." — Eamon Allan
Lunch spot: Stelle, Parkview, Johannesburg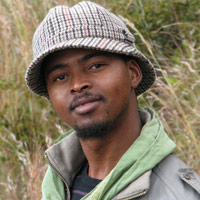 Nicholas Hlobo, Artist
Nicholas Hlobo has an affinity for non-traditional materials. Rubber inner tubes, leather, ribbons, soap and found objects make frequent appearances in his works, which explore Xhosa traditions, homosexuality and 'anything that people find embarrassing in society".
The Standard Bank Young Artist for Visual Art in 2009, Hlobo will embark on a national exhibition, which begins at the National Arts Festival in Grahamstown from July 2 to 11.
Hlobo, who holds a BTech degree from Wits Technikon, has been a hit on the international art scene over the past few years; he took up a two-month Ampersand Foundation residency in New York in 2007. In 2008, he showed at the Boston ICA as part of the Momentum series, and in 2007 he had solo exhibitions at the Extraspazio in Rome and the Pei Ling Chan Gallery at the Savannah College of Art and Design in Georgia. — Jane Steinacker
Lunch spot: Soulsa, Melville, Johannesburg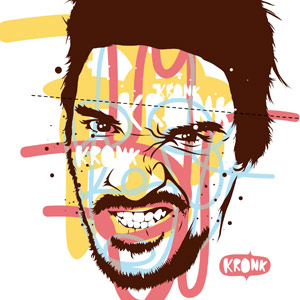 Kris Hewitt aka Kronk, Toymaker
Imagine a gingerbread man that's partly the happy cookie from the story your mom used to read to you and partly the rabbit from Donny Darko, icing sugar dripping from its eye and mouth and 'EAT ME" emblazoned across its back.
That's exactly what illustrator turned toymaker Kris Hewitt did when he hand-painted a pair of 20-inch dunny toys for the annual Red Cross Children's Hospital Art Auction. They eventually sold for R55 000, which went straight to building a new wing for the hospital.
Hewitt — also known as Kronk — has a day job illustrating and designing with the Ami Collective, the award-winning Cape Town-based creative house that has worked with the world's top brands, including Red Bull, Coke and Microsoft. But it's his freelance work making borderline creepy designer art toys and character-based artwork is what really got the art world talking. The 27-year-old Hewitt has an eclectic design style; his influences are everything from Miro to Banksy, Fifties pin-up girls or the purely psychedelic. — Eamon Allan
Lunch spot: Diaz Tavern, Cape Town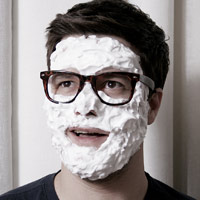 Michael MacGarry, Visual artist
It was a big year for visual artist/designer/author Michael MacGarry. Despite holding down a full time job at Fever Identity Design, in 2008 MacGarry exhibited his solo work and the work of visual art collective Avant Car Guard at a national and international level; was nominated for the MTN New Contemporaries Awards; designed and illustrated a design-reference book titled A Primer in South African Graphic Design and co-published The Pavement Special, a tri-annual magazine dedicated to independent South African music.
But it was MacGarry's solo exhibitions When Enough People Start Saying the Same Thing at the Brodie/Stevenson gallery in Johannesburg and True/Story at the KwaZulu-Natal National Art Gallery in Durban that really identified MacGarry as one of the important young visual artists in South Africa today.
His solo work — which sees MacGarry working in various media including sculpture, large-scale photography and editioned bronzes — explores his overarching concern with the machinations of imperialism in Africa.
MacGarry moved away from his conceptually-based dogma, dubbed 'All Theory No Practice", in which he wrote about ideas, concepts, artworks, themes, film treatments, which he never produced or exhibited as material objects. But his new work sees him creating a series of props, sculptures and large-scale stills from these unrealised works.
MacGarry's tongue-in-cheek work with his fellow Avant Car Guards Zander Blom and Jan-Henri Booyens has also created quite a stir, with their punk, nothing-is-sacred attitude towards the South African Art world that had the trio throwing dirt on artist Kendall Geers's grave and turning William Kentridge into Frankenstein. — Lloyd Gedye
Lunch spot: Sophia's in Rosebank, Johannesburg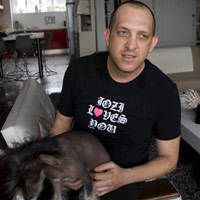 Bradley Kirshenbaum, Designer
It's not every T-shirt company in South Africa that can count local fashion and trend guru Dion Chang among their fans. Bradley Kirshenbaum trained as a graphic designer at Bezalel Academy of Art and Design in Israel and then came back to South Africa to work in advertising and for Blue Moon, a below-the-line agency.
In April 2005, he launched Love Jozi, going into his home-brewed clothing venture full-time in 2007. Born in Johannesburg, Kirshenbaum's feeling for the city come through not only in the title of his company but in T-shirt designs, which reflect the imagery and issues that permeate South Africa.
With images from barbed wire to taxi signs and skyline sketches that call out everything from 'Donderdag", 'Previously Advantaged", 'Host City" and 'Hungry and Scared", Kirshenbaum has Jozi all sized up. — Eamon Allan
Lunch spot: Narina Trogan, Braamfontein, Johannesburg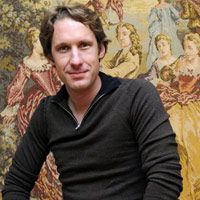 Jacques Imbrailo, Theatre director
Anyone from Henneman will tell you that the closest they come to culture is agriculture. So, when Jacques Imbrailo found himself auditioning for the Drakensberg Boys Choir (DGC) as a result of a dare at 10 years old, he didn't know that this would put him on the path to becoming a Standard Bank Young Artist award winner for jazz in 2009.
Imbrailo stayed with the DBC from 1990 to 1993 and then put his singing on the back burner while he studied law at Potchefstroom University for Christian Higher Education.
Then, spurred on by his parents and a supportive professor, he completed a music degree on the back of an audition at the Royal College of London where he landed a full scholarship in postgraduate opera studies.
Imbrailo also auditioned for the Jette Parker Young Artist Programme at the Royal Opera House Covent Garden in London and was one of four out of more than 200 applicants worldwide that landed a two-year training contract. — Eamon Allan
Lunch spot: Le Quartier Français, Franschhoek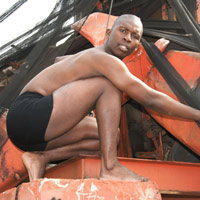 Thabo Rapoo, Dancer
Thabo Rapoo has big plans for the South African dance scene. The 31-year-old, who won the Standard Bank Young Artist for Dance this year, would like to open a channel between Africa and Europe in much the same way that he has begun to work with the Indonesian Embassy — selecting dancers to study and work in Indonesia and form a cultural exchange.
Rapoo, who was born and raised in Ga-Rankuwa in Pretoria, joined a Pantsula group called aMajita in1987. In 2002 he was awarded a scholarship at the Johannesburg Dance Foundation to complete a three-year diploma. He entered the FNB Vita Dance Umbrella that year and went on to perform his solo, Umdudo, at the FNB Vita Dance and the Grahamstown National Art's Festival.
He was later invited to join Moving Into Dance Mophatong, where he still performs and serves as a dance teacher and lecturer. Earlier this year, Rapoo was promoted to resident choreographer. — Eamon Allan
Lunch spot: MacDonald's, anywhere