In this section: Sharise Weiner, Lisa Swaine and more…
Lara Bezuidenhoudt;
Director
Bell Dewar
Tel: +27 11 710 6038
Lara Bezuidenhoudt, who holds a BA LLB degree from the University of the Witwatersrand, has been a director of Bell Dewar since 1998. As manager of the firm's financial services department she specialises in project and limited recourse finance in a range of sectors, including infrastructure and mining. Her in-depth legislative knowledge of the public-private partnership segment has earned her respect from clients and colleagues working on large projects in the transport, power and telecommunications industries. She has been nominated as leader in her field in the project finance category of the International Directory of Who's Who of Business Lawyers, as well as in Chambers Global. She has also been selected by her peers for inclusion in the Best Lawyers list in the speciality of project finance and development.
---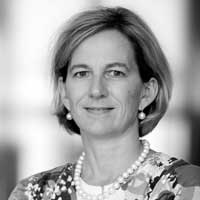 Kathryn Gawith;
Director
Deneys Reitz
Tel: +27 11 685 8749
Kathryn Gawith, who completed her articles with Deneys Reitz in 1987 and was made a director in 1995, is a director in the firm's professional indemnity department, focusing on litigation involving the auditing profession and related disciplinary proceedings. She also advises clients on legislative and regulatory issues in relation to the audit profession, and on professional indemnity insurance litigation relating to the architectural and engineering professions and insurance broking. Her areas of practice include public interest law and administrative law. She holds BA (Hons) and LLB degrees from the University of Cape Town.
---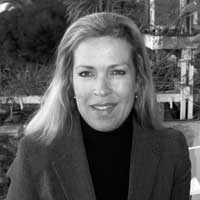 Louise Buikman;
Advocate
Tel: +27 21 422 0060
A member of the Cape Bar, Louise Buikman has had a wide-ranging career that has included litigation in company law, construction law, matrimonial law, law of contract, insolvency law and labour law. She has also been an acting judge in the Cape Provincial Division of the high court and gained temporary admission to Gray's Inn, one of London's legendary four Inns of Court, in 2007, to appear as a barrister in the Chester County Court. In another association with that prestigious institution, she was a trainer in an advocacy training programme run in conjunction with Gray's Inn. Buikman has been a member of subcommittees of the Cape Bar Council and was a member of the Council in 2007 and 2008. A woman of eclectic interests, she co-chaired Cape Town's Upper City Bowl City Improvement District for a year and keeps fit by running ultra-marathons.
---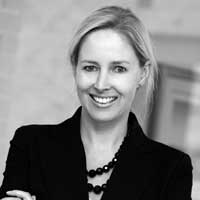 Sally Hutton;
Partner
Webber Wentzel
Tel: +27 11 530 5228
Sally Hutton is a partner at Webber Wentzel specialising in all aspects of private equity transactional work and derivatives law. She earned a BA (cum laude) and LLB (magna cum laude) from the University of Cape Town, a master of studies from Oxford and an LLM (cum laude) from the University of the Witwatersrand. Among the most recent high-profile deals she has led are Ethos's acquisitions of Tiger Automotive (R1,1-billion) and Brandcorp Holdings (R1-billion), Actis and Old Mutual's secondary buy-out of Alstom (R5,16-billion) and Bain Capital,s acquisition of Edcon (R25-billion), the last being the largest public-to-private transaction to date in South Africa. She is currently acting for a consortium of lenders in the R1-billion recapitalisation and debt restructuring of Super Group. She has been recognised as a leading lawyer by Chambers Global, IFLR and Best Lawyers: South Africa. She is author of The Taxation of Derivatives in South Africa and a co-author of Income Tax: Cases and Materials.
---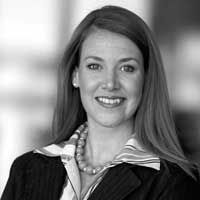 Heather Irvine;
Director: Competition Law
Deneys Reitz
Tel: +27 11 685 8829
Heather Irvine, a director in the Johannesburg competition law team of Deneys Reitz, specialises in cartel investigations and complaints about anti-competitive practices and has extensive experience with merger notifications and competition law opinions, particularly in the telecommunications, banking, information technology, petroleum, manufacturing and mining sectors. She has been involved in some of the largest competition law cases in South Africa and is highly recommended by various top international research publications, including Chambers Global and Best Lawyers. She graduated with an LLB degree (magna cum laude) from the University of Cape Town, holds a post-graduate diploma in competition law from the University of the Witwatersrand, where she serves as a guest lecturer from time to time, and served as a research assistant to Justice Albie Sachs at the Constitutional Court before her admission as an attorney. She supports a number of organisations dedicated to improving the welfare and legal protection afforded to animals in South Africa.
---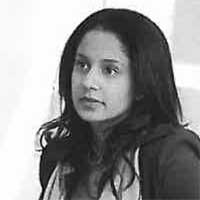 Merlita Kennedy;
Partner
Webber Wentzel
Tel: +27 11 530 5863
Merlita Kennedy, a partner in Webber Wentzel's dispute resolution department, who has been recognised by Chambers Global as a leader in the field of dispute resolution, obtained her BA and LLB degrees from Stellenbosch University and was admitted as an attorney in 2000. For the past two years she has served on the professional staff committee at Webber Wentzel and regularly lectures to candidate attorneys preparing for the board exams. Her areas of expertise include medical malpractice, professional negligence and professional indemnity, insurance law and litigation and personal injury.
---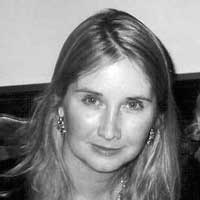 Maria Mabel Jansen;
Advocate
Tel: +27 12 3344046
A proficient linguist, Maria Mabel Jansen, who has been an advocate for 25 years and a silk for 12 of those, graduated from Stellenbosch University with a BA (Hons) in French, a language in which she has conducted consultations, research and litigation both in Europe and in Francophone Africa in her specialist field of intellectual property. She began her career not as a lawyer but as an advertising copywriter, which gave her invaluable insights into the practical application of intellectual property, and went on to obtain an LLB degree (cum laude) and a master's degree in intellectual property law (cum laude) from Unisa. She was awarded the Voet medal of the Pretoria Bar for the best final-year law student, as well as the Grotius medal for the most outstanding law student. Jansen has appeared in numerous patent, copyright, trademark and design cases, in internet domain disputes and in cases involving the law pertaining to the internet and its ramifications in respect of intellectual property rights. She has appeared in more than 150 reported court cases, among them South Africa's first case concerning patents for so-called genetic engineering, and the Warman v Linatex copyright case, which qualifies as one of the most extensive copyright cases ever heard in South Africa. In 2005 she chaired a commission of inquiry for the Vaal University of Technology. She has been a member of the executive committee of the General Council of the Bar, has served a term as vice-chair of the general council and served two terms as chair of the Pretoria Society of Advocates.
---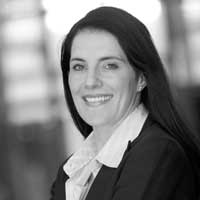 Jackie Midlane;
Director
Deneys Reitz
Tel: +27 11 685 8678
www.deneysreitz.co.za
Jackie Midlane, a director of Deneys Reitz where she practises in the banking and finance division, has BCom and LLB degrees as well as an HDip company law and an HDip tax law. Described by Chambers Global as "an assertive negotiator who fosters great relationships with her clients and is commended for her work in the areas of project finance and structured finance", she acts for most major banks in South Africa and has acted for lenders and borrowers in a wide range of banking and finance matters. She has significant experience in project finance, infrastructure matters, secured lending, syndications, structured finance and preference share funding transactions and has advised on debt restructuring transactions, acquisition finance, property finance, trade and commodity finance and a number of general corporate matters.
---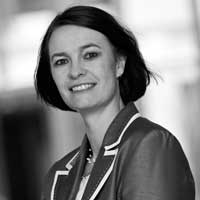 Lesley Morphet;
Director
Deneys Reitz
Tel: +27 11 685 8661
Lesley Morphet, a graduate of the University of Cape Town, where she received her BA LLB, is head of the competition law department of Deneys Reitz. She has broad experience in dealing with all competition issues for clients across a wide range of industries. Her expertise includes assisting with or opposing mergers, defending or initiating complaints about prohibited practices, preparing exemptions, obtaining advisory opinions from the South African Competition Commission and providing compliance advice, including compliance audits. A member of the executive committee of the Competition Committee of the Law Society of the Northern Provinces, she has presented papers and written articles on the implications of the Competition Act and its amendments. She is the South African contributor to the Baker & McKenzie Global Merger Control Manual and has, for several years, been named by Who's Who Legal, Global Competition Review, Practical Law Company and Chambers Global as one of South Africa's leading practitioners in competition law.
---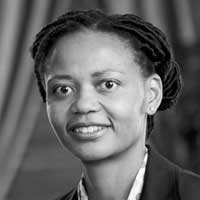 Mondo Ntlha;
Director
Dekker Hofmeyr Inc
Tel: +27 11 290 7128
Mondo Ntlha, a director, national practice head: competition at Cliffe Dekker Hofmeyr Inc, has expertise in all aspects of South African competition law. With an LLB degree from the University of Natal (Durban) (now the University of KwaZulu-Natal) and a BLuris from the University of the Western Cape, prior to joining Cliffe Dekker Hofmeyr she was the chief legal counsel and acting deputy commissioner of the Competition Commission of South Africa. She has been involved in advising and representing both local and international clients before the competition authorities in many high-profile horizontal and vertical mergers, corporate leniency applications, compliance training and complaint proceedings ranging from collusion to abuse of dominance across various industries, including the food and beverages, telecommunications, healthcare, mining, transportation, petroleum, construction and chemical industries.
---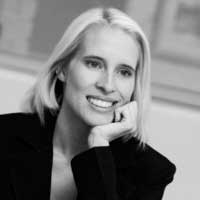 Nicole Paige;
Partner
Webber Wentzel
Tel: +27 11 530 5857
Nicole Paige, a partner in the private equity practice group at Webber Wentzel, specialises in private equity and venture capital funds and all aspects of derivatives law. Having completed her BA and LLB at the University of Natal, she began her articles at Webber Wentzel and was appointed a partner in the corporate services department in 2006. She has significant experience in the investment funds sector and has acted for a number of prominent South African and international private equity houses in respect of the structuring and formation of private equity, buyout, mezzanine and venture capital funds, with a focus on South and sub-Saharan Africa. She also acts for the International Swaps and Derivatives Association as well as for a wide range of large local and offshore banking and corporate clients, in relation to derivative transactions. She was nominated for inclusion in the inaugural edition of Best Lawyers: South Africa (Derivatives) and has also been nominated for inclusion in Best Lawyers International 2009 in the field of derivatives and has been recognised as an up-and-coming individual in her field (banking and finance) by Chambers Global 2009.
---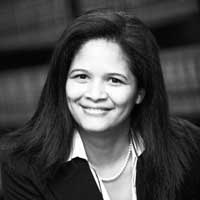 Anthea Platt;
Secretary general
Advocates for Transformation
Tel: +27 11 282 3700
Anthea Platt, secretary general of Advocates for Transformation (National), worked in the finance industry for seven years before entering the legal profession. She holds BCom and LLB degrees from the University of the Western Cape. A mediator and arbitrator, whose field of expertise includes commercial, administrative, constitutional, telecommunications and labour law, she has practised as an advocate at the Johannesburg Bar since December 2002 and is the honorary assistant secretary for the General Council of the Bar.
---
Lisa Swaine;
Partner
Webber Wentzel
Tel: +27 11 530 5341
Lisa Swaine, a partner in the insurance and legal liability practice group of Webber Wentzel, holds a BA from the University of the Witwatersrand and BLuris and LLB degrees from Unisa, which she earned while she was employed by the department of justice as a public prosecutor. She joined Webber Wentzel in 1997 as a candidate attorney in the insurance, litigation and dispute resolution team, was admitted as an attorney in March 1999, and has been in the insurance, litigation and dispute resolution team ever since, practising predominantly in the areas of medical and professional negligence, consumer protection law, insurance law and related litigation and disputes. She has handled and continues to handle many complex matters and disputes on behalf of numerous blue chip clients, major hospital groups, insurance entities and commercial clients.
---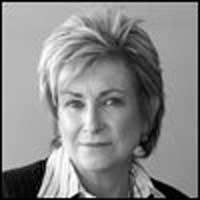 Sharise Weiner;
Senior Counsel
Tel: +27 11 290 4000
Sharise Weiner has practised at the Johannesburg Bar since 1978. She took silk in 1995 and has served several terms as an acting judge in the high court. As the chair of the South African National Advocacy Training Committee she trains and mentors pupil and junior advocates and teachers in practical advocacy skills. Since 1998, when she was called to the Bar of England and Wales, she has been invited annually by Gray's Inn, London, to train both teachers and junior practitioners. She has also trained barristers and judges in Hong Kong and Australia. She has compiled training materials and programmes for the skills training workshops and organised workshops and symposia for continuing legal education and skills training programmes. In 2003 Weiner was appointed to the executive committee of the General Council of the Bar and, in 2005, was appointed vice-chair. She has been appointed to the Council of the Judicial Education Institute and is a trustee of an NGO, Tomorrow Trust.
---