With the sudden departure of Mickey Arthur after almost five years at the helm of the Proteas, the race is on to find a permanent replacement.
Corrie van Zyl has been appointed in a caretaker capacity for the upcoming tour of India, but who are the frontrunners to take the job full time?

Corrie van Zyl (Getty Images)
Corrie van Zyl
Van Zyl is currently head of Cricket South Africa's (CSA) High Performance Centre in Pretoria, but has had mixed fortunes in the position. He has a strong cricket pedigree and vast coaching experience, having coached the Diamond Eagles to six domestic titles in all formats of the game. He also had a five-year spell as assistant coach of the South African national team from 1998 to 2003, and coached the South African emerging squad to victory in their series in Australia in 2006. Apart from his track record as a coach, Van Zyl is hailed as a motivator and somebody who brings out the best in players.
Verdict: Van Zyl's experience in working with the national team and within CSA structures suggests that he is a frontrunner for the job, and a solid showing in India will only enhance his credentials. However, if reports that Arthur's demise was linked to the perceived lack of transformation in the national team, this might count against the former Eagles mentor, who was charged with the identification and nurturing of emerging talent.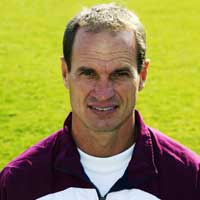 Kepler Wessels (Getty Images)
Kepler Wessels
When news of Arthur's departure first broke, Wessels was the first name being bandied about as a possible replacement. The former Proteas skipper has a no-nonsense reputation and is not afraid to voice his opinions, most notably on Graeme Smith's early days as captain of the national team. He has not had a great deal of success as a coach, both at English county Northamptonshire or in the Indian Premier League, but his technical knowledge of the game makes him a serious contender for the job.
Verdict: Serious contender. Wessels might not win many friends in the game with his stern, straight-talking approach, but his qualities as a leader cannot be denied. Combine this with his technical insight into South African cricket and he might just be the tonic that the national team needs — if he is able to forge a productive working relationship with captain Graeme Smith.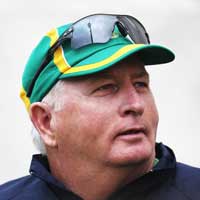 Duncan Fletcher (Getty Images)
Duncan Fletcher
Having cut his teeth coaching Western Province, Fletcher went on to be England's most successful manager, and there is no doubt that he would prove a popular appointment with fans. He coached England through one of the most successful period of their history and was responsible for developing some of their finest cricketing talent. He currently has a consultancy role with the Proteas, so is well placed to hit the ground running should he be considered for the top job.
Verdict: Fletcher has made no secret of the fact that he is enjoying his role as a consultant for the Proteas and Glamorgan, which offers the benefits of actual coaching without the extra duties that come with the job. Seeing as a "difference of approach" led to CSA parting ways with Arthur, Fletcher might be reluctant to take the baggage-laden job at his advancing age.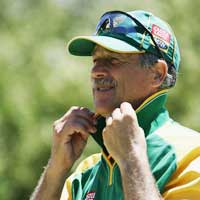 Ray Jennings (Getty Images)
Ray Jennings
Currently coaching the South Africa under-19 side, Jennings has had some experience with the senior national side, as caretaker coach before the appointment of Arthur. He had mixed fortunes in the job, losing to India and England before recording series wins against Zimbabwe and the West Indies. His passion for the game is without question, but his reputation for speaking bluntly could count against him with the suits at CSA. His time with the Royal Bangalore Challengers has, however, shown that he is able to effectively manage the egos of cricket's big names, and has publicly declared his desire to coach the Proteas for a second time.
Verdict: Highly unlikely. Jennings's reputation as a straight-talker did not sit well with officials during his previous stint in charge and his appointment might not be the stabilising force CSA envisages for the job.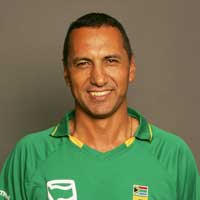 Vincent Barnes (Getty Images)
Vincent Barnes
After a stint in charge of Western Province, Barnes has worked his way up through the national team coaching ranks, starting off with the under-19s in 1999. After taking charge of the SA A side he was appointed as Arthur's assistant, a position that has brought him relative success. Critics will point to his inability to get the best out of the Proteas bowling attack over the last year, but if CSA has any sort of succession plan in place, Barnes might just find himself elevated to the hot seat.
Verdict: Dark horse. Barnes has been a fixture with the national side for the last few years, but his association with Arthur could count against him if reports of a clean start for South African cricket are to be believed.