Gwen Ansell looks at the latest fantasy novels to hit the shelves.
An Autumn War (the Long Price book 3) by Daniel Abraham (Tor Fantasy)

Just as the modern world depends on oil, so Daniel Abraham's rigidly hierarchical kingdom of Machi depends on the andat, powerful golems embodying vital qualities. Whereas their neighbours in the kingdom of Galt use technology to, for example, carve stone or mine minerals, the citizens of Machi call on the andat Stone-Made-Soft.
The andat are summoned into existence and bound to servitude by Machi's magicians, known as poets. But nothing lasts forever and the end of the andat, long predicted by iconoclastic ruler and former poet Otah, finally arrives in this third book of Abraham's quartet. War with Galt moves the world from what the author himself has described as a "peak oil" situation into one of mutually assured destruction.
One fantasy fan site complains that the only difference between Galt and Machi is that "one has technology and the other doesn't", but that's precisely the point of the books. A powerful, frightening exploration of how context shapes character, culture and strategy, with an intriguing plot and characters.
Nights of Villjamur by Mark Charan Newton (Tor)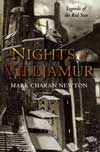 As a new Ice Age closes in on Villjamur, migrants from the fast-freezing colonial outlands clamour at the city's gates. They provoke sympathy from those who also feel like outsiders to the city's sometimes smugly self-contained culture — and disgust from those who see climate change only as a great pretext for a power play.
That's the context for the first volume of new fantasy writer Mark Newton's Red Sun series. But Nights of Villjamur is as much about the city of Villjamur — its squares, cafés and quartiers — as it is about situation or characters. Newton's distinctive voice evokes a claustrophobic sense of place, as powerful as that of Jeff Vandermeer's Ambergris, and much of his tale engages with what it means to live in — and be of — this city and what it means to be different. Slouching through the sleet-soaked streets are police investigators, assorted royals and aristocrats (some more insane than others), a country boy on the make and a career soldier trying hard to hold on to his ethics. Each has a rough-edged individuality and the intricate plot mixes elements of detection, horror and strategy with its sorcery and swords. Although the occasional jarring sentence suggests editor and writer are still meshing their skills, Nights of Villjamur introduces an intriguing, intelligent new fantasy voice.
The Naming of the Beasts by Mike Carey (Orbit)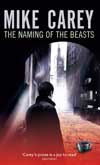 Somewhere between fantasy and horror exists Mike Carey's modern England, in which the immortal, the dead and the undead, alongside various demons, have shed invisibility. Now they manifest everywhere and the services of private-eye exorcists, such as Carey's hero, Felix Castor, are needed to summon, banish or interrogate. Carey constructs a believable world in which the living, too, are altered by the tangible presence of the dead. Add to this tautly controlled writing, appropriately graveyard humour and affectionate evocations of place — especially London — and the results are compelling books that ask tough questions about right and wrong without ever moralising. In this fifth episode Castor attempts the final rescue of a friend long occupied by a demon after a careless bit of summoning. But the books are worth reading in order as gripping noir detection tales and refreshing antidotes to formulaic vampire teen-lit.
Irons in the Fire by Juliet McKenna (Solaris)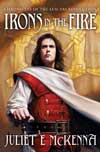 Too much fantasy narrates a world without history. Recognisably modern characters swashbuckle through a Fukuyama vacuum without class, economy or social change — give or take the upheaval caused by the odd fire-breathing dragon. The great strength of Juliet McKenna's writing is the way this historian by training acknowledges and explores the implications of life in the pre-modern society of her beautifully realised world of Einarinn. In Irons in the Fire, the third in her Einarinn series, the inevitable happens. The growing petit-bourgeoisie of mainland Lescari finally lose patience with the unjust rule of warring feudal dukedoms and start to plan a revolution.
Engaging characters, stirring action and a dash of magic are the bonuses. The backbone of the book is the thrill of a society in transition.
Lavinia by Ursula Le Guin (Gollancz)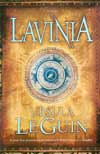 Doyenne of fantasists Ursula Le Guin has never lacked a sense of history. Like McKenna, she realises that when societies are different, so are people. Le Guin's The Dispossessed was one of the most effective demolitions of the concept of a universal "human nature" ever written. And her latest work, Lavinia, is not really a fantasy at all, despite its elements of prophecy and time travel. On the surface it is a re-creation of the life of a woman hidden from history: Lavinia, wife of Aeneas the legendary founder of Rome, who got a one-line walk-on in Virgil's original epic. But Le Guin's purpose is also profoundly literary: to recreate the story of early Latium "in a different form" (the modern novel) from Virgil's poem. Read Lavinia for its language: vividly evocative and musical as it sings a world far different both from our own and from the commodified, Technicolor ancient Rome of TV series.