This week Lynda Odendaal — late of the embattled Congress of the People — signed up with the African National Congress. Odendaal joins a long list of South African politicians who have switched allegiances, with reasons ranging from explusion to expediancy to just plain old itchy feet. Party hopping became endemic during the seven long years of floor crossing — rescinded during former president Kgalema Motlanthe's reign. Here's a list of our favourite party hoppers: those silver-tongued politicians who still manage to convince us that the grass really is greener.
Lynda Odendaal


(Trevor Kolk, Sapa) A relative newbie in the political scene, her grand entrance was in December 2008 at the Congress of the People's inaugural conference in Bloemfontein just before the April elections. Odendaal was appointed second deputy president of Cope, something that came as a shock to most. I mean, let's think about it, who was she just before that moment? — just an ordinary citizen and single mother of four. In July 2009, after being sworn in as an MP, she decided Cope was no longer home and went on a bout of soul-searching and took time out to study the political landscape. She then announced that "I'm no longer coping. I'm now living my life," referring to her decision to join the ANC. She said: "I'm not hopping around; I have put my foot down here. This is where my roots are going to be." She said she felt cheated and that Cope was a farce that had misled voters. The ANC seemed to her the better choice because she believed it was the future in terms of delivering employment and services. Wonder how long that belief will last? Hopefully this time around she knows what she is getting herself into — no one considers her as a newbie anymore.
Phumzile Mlambo-Ngcuka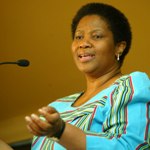 (Werner Beukes, Sapa) Mlambo-Ngcuka gradually climbed the ladder of the African National Congress and, after years of service to the party under Thabo Mbeki's leadership, she was appointed deputy president of the country in 2005. Mlambo-Ngcuka left the ANC, when the party fired Mbeki, in September 2008. In February 2009, she decided to strengthen the band of Mbeki loyalists when she joined Cope, giving new status to the breakaway party. From deputy president within one powerful party, to congress national committee member in the breakaway party — no one knows if she'll ever be held in the same esteem again. But at least she doesn't have to worry about being forgotten — she's still the first woman to have held that position in our democracy.
Peter Marais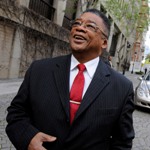 (M&G) Now here is someone whose political carrier has been a true hop-about. Marias has gone through at least five parties in his career, and it almost seems he has come a full circle. First it was the Congress of the People — yes — that was the name of an organisation aimed at fighting for the economic advancement of the coloured community. Then came the Labour Party, which was followed by the National Party, which merged with the Democratic Alliance. He is reported to have been forced from the DA in 2001 by then leader Tony Leon, who said Marais was a political embarrassment; which led to the New National Party (NNP) being formed. In 2002, he resigned from the NNP following allegations of sexual harassment. Marias then formed his own party, the New Labour Party, which didn't do well at all in the 2004 elections. With his political life now tainted with a number of controversies, he kept a low profile, only to come back as a member of Cope, the ANC breakaway party. Maybe he'll manage to form a breakaway from the breakaway party before the next elections. One wonders how Marias does it, it's tiring just imagining the changes and break-ups he's had to go through.
Allan Boesak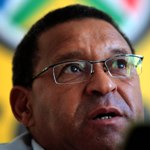 (Nardus Engelbrecht, Sapa) And you thought religion and politics don't go hand-in-hand. Reverend Allan Boesak, anti-apartheid activist and South African Dutch Reformed Church cleric, burst on to the political scene in the 1980s as a critic of the NP's policies. He then became a patron of the UDF and after the 1994 elections, served as an ANC member in the Western Cape. In December 2008, he too could not resist the temptation of a possible change in power, and threw in his lot with Cope, only for him to resign from the party 11 months later, saying that Cope's structures were in disarray. Less than two hours after his resignation, the ANC was ready to welcome him back with Labour Minister Membathisi Mdladlana saying he wished to "remind Boesak about his home, the organisation with ideology and vision, the ANC". However, Boesak stuck to his guns. He said he would continue with his work in civil society and he would pray for Cope to find hope and vision again.
Patricia de Lille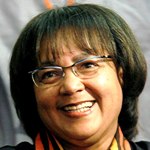 (Shayne Robinson, Sapa) Among the the leading women in South African politics, Patricia de Lille should never be forgotten. If it weren't for the blessings of floor crossing, one wonders where she'd be. De Lille came out of the PAC in 2003, using floor crossing — which she had opposed — to do this. She formed her own party, the Independent Democrats (ID), giving the PAC and other oppositions a run for their money.
Smuts Ngonyama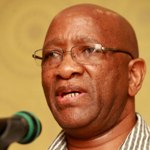 (Werner Beukes, Sapa) After serving the ANC for three decades, Smuts Ngonyama could not let the latest buzz pass him by; he quit the party in November 2008 to join Cope. He is reported to have said he could no longer recognise the liberation movement to which he belonged [the ANC]. Really? At what point within the 30 years did it become unfamiliar to him? He is now spokesperson and public secretary for Cope.
Ziba Jiyane
Ziba Jiyane built his first home in the Inkatha Freedom Party until a fall-out between him and IFP president Mangosuthu Buthelezi in 2005 caused him to form Nadeco. He was then suspended from Nadeco in 2006 because he had brought the party into disrepute by suspending the committee agreed-upon to lead the party, said the party's management committee. Determined to have his spot in the political landscape, he broke away from Nadeco and formed another party, Sadeco, in 2008. Perhaps there should be a limit to the number of parties a person can form in their political lifetime, especially when the names of the parties differ by only one letter. How does he remember which party he is representing with such an assorted history?
Marthinus van Schalkwyk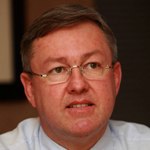 (Werner Beukes, Sapa) He was the leader of the NNP from 1997 to 2005, when the NNP was dissolved, and he then became a member of the ANC. What a leap — from trying to save the National Party from extinction after democracy — to aligning yourself with the leading party in the new democratic era. Van Schalkwyk is now Minister of Tourism in President Jacob Zuma's Cabinet. Well, perhaps he has found his true home. After all — they do give him reason to stay — taking care of the environment and tourism is pretty important.
Cecil Burgess
Burgess crossed over from the ID to the ANC in 2005. While he was with the ID he was Patricia de Lille's lawyer and confidant. Since joining the ANC, he has become the chairperson of Parliament's joint standing committee on intelligence and is now the chairperson of Parliament's joint standing committee on state security, as well as being a member of Parliament. 2010 marks his fifth year in the ruling party.
Bantu Holomisa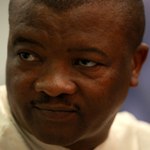 (Werner Beukes, Sapa) Two years after joining the ANC, Bantu Holomisa was expelled from the party in 1996 due to his allegations of corruption levelled at senior officials within the ANC. He then tried to appeal the expulsion without success. In 1997 he co-founded the UDM, and he continues as best he can, to make the ruling party feel his presence from the outside. Here's an example of one outcast who made a home for himself.