Nina Milner
Model/actress
It's not hard to see why Nina Milner was chosen to represent the quintessential Appletiser woman — strong, accomplished and independent.
At 22, this humble Capetonian has achieved more than most established international models. In 2008 she landed lead roles in the M-Net mini-series
Ella Blue and Innocent Times and starred in the television series Silent Witness. A skilled ballet and modern dancer, Milner puts her heart into everything she does, which is why she is currently taking art and storytelling classes at the Esalen Institute in California.
And though she has posed for many top photographers and been the face of international brands, Milner remains resolutely grounded, choosing to reduce her carbon footprint and educate herself in permaculture rather than be part of the glamorous jet set. It's all part of her long-term goal — to help people think differently about the environment and how they can work together as a community. — Cat Pritchard
Lunch spot: New York Bagels, Cape Town
Mokena Makeka
Architect
Mokena Makeka's vision is to establish a sound African aesthetic by creating places that restore human dignity and make people proud of the countries they live in. It's not a tall order for a man who has won the CIA Award of Merit twice and was nominated for the 2010 Johnnie Walker Celebrating Strides Awards in Design.
As the principal of Makeka Design Lab, a company he founded while he was a student at the university of Cape Town, 34-year-old Makeka loves creating spaces that inspire people. He may have chosen to study architecture over engineering but when you look at the form and function of his designs, it's clear that he fuses the two with ease.
Makeka sits on the World Economic Forum's Global Agenda Council for Design and was named by renowned Swiss architects Herzog & De Meuron as one of 100 up-and-coming architects from around the world. — Cat Pritchard
Lunch spot: Alla Bosta Italian Deli, Cape Town
Mikhael Subotsky (Photo: GuyTillim)
Mikhael Subotsky
Photographer
Mikhael Subotsky is one of South Africa's most prominent young photographers, with a string of important international photographic awards to his name.
His work is currently housed in collections including New York's Museum of Modern Art, the South African National Gallery in Cape Town, the Johannesburg Art Gallery and FotoMuseum Amsterdam.
His work focuses largely on derelict places and the apparently mundane details of daily life, infusing them with a personal take on the people and personalities who drift through these spaces. His most recent and highly acclaimed body of work, Beaufort West, has been published in book form by Chris Boot Publishers and was the subject of his 2008 exhibition, New Photography: Josephine Meckseper and Mikhael Subotzky at the Museum of Modern Art in New York. In 2005 and 2008 he set up and ran photographic workshops at Pollsmoor Prison, where, in Nelson Mandela's cell, he also exhibited his show Die Vier Hoeke. — Lisa van Wyk
Lunch spot: Canteen, Arts on Main, Johannesburg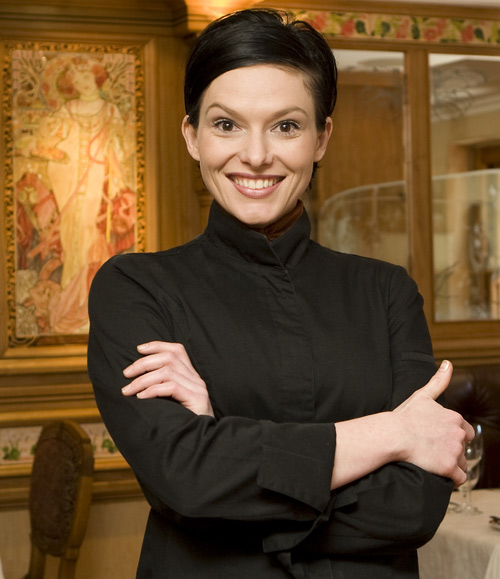 Chantel Dartnall
Chantel Dartnall
Head Chef, Restaurant mosaic, The orient Boutique Hotel
An energetic free spirit with a strong bond with nature, Chantel Dartnall describes her cooking style as "botanical cuisine".
Dartnall opened Restaurant Mosaic at the Orient Boutique Hotel in Pretoria in October 2006 and has been head chef ever since.
She says "fun, innovation, passion, dedication and a good team to support you" are the elements that help make a good chef.
In 2008 her restaurant was named one of the top 10 in South Africa, and, in 2009 she was the youngest person to receive Prudential Eat Out's chef of the year award. Dartnall's favourite dish is her star anise-scented lobster bisque served with fresh scallops and baby langoustine tails. "It is such a rewarding dish to prepare as it doesn't take more than an hour but it tastes like heaven."
She derives her inspiration from travelling abroad at least once a year. "I am very fortunate to be able to travel to explore and bring back new and exciting ingredients and ideas."– Karabo Keepile
Lunch spot: L'Arnsbourg, Baerenthal, France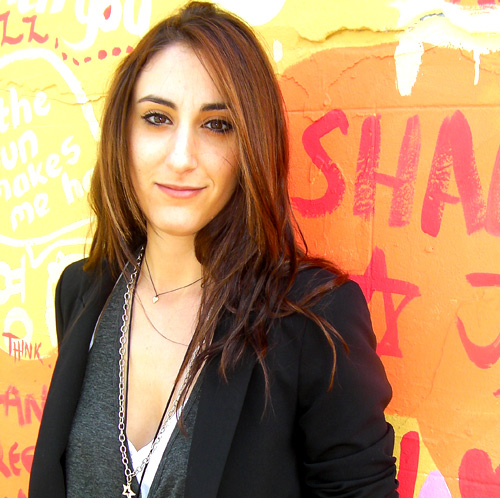 Batya Bouzaglou
Designer
Emerging fashion designer Batya Bouzaglou explains how her interest in fashion began: "As a kid, I loved dressing up my Barbie dolls, shredding and painting their clothes to suit me, and them, and I just never stopped. Only now the Barbies are just really, really tall."
Bouzaglou went on to get her diploma in fashion design from the Spero Villioti Elite Design Academy and has earned her stripes working as apprentice to
Villioti, who has, himself, been a mainstay of the South African fashion industry.
She showcased at Audi Jo'burg Fashion Week Autumn/Winter 2009, one of Johannesburg's premier fashion exhibitions. She won the Bridal Africa Young
Designers Award 2009 and was a semi finalist in the Durban July Young Designers Competition and a semi finalist in the Miss Earth Young Designers Competition, both in 2006.
Currently she is living in London, working in the distribution department of fashion agency M&L Harris, which specialises in high-end clothing.
"My mentor once told me every designer needs to work in retail at some point to learn what people actually want to wear, what people actually buy.
And what better place — to experience fashion consumerism at its best, than in London " says Bouzaglou.
She intends to return home in September and aims to create a label that is "a little sinister or edgy", incorporating "unconventional cuts and sharp colours ".
—Lynley Donnelly
Lunch spot: Espresso, Parkhurst, Johannesburg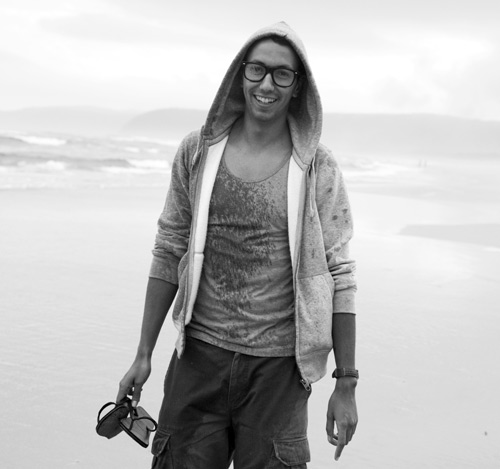 Oliver Hermanus
Oliver Hermanus
Director, DV8 Films
Two degrees, a few international scholarships, a fistful of awards and a personal invitation from top f lm director Roland Emmerich (Independence Day) to study for his MA at the London Film School. It's been a busy 26 years for Cape Town director Oliver Hermanus.
His graduation film, Shirley Adams, won the Best Film award at the Durban International Film Festival in 2009 before picking up the Grand Prix at the Amiens International Film Festival. But if his life reads like a typical Hollywood script, it's because his success is driven by a small degree of paranoia and great deal of "good confident decision-making " . That, and a passion for an art form he believes can drive social change and entertain its audiences simultaneously.
Now, if only he could just stop saying "I'm not comfortable with that decision", he might finish his second feature, The Struggle, at the Cannes Film Festival's Cinefondation in Paris. — Cat Pritchard
Lunch spot: Lola's, Long Street, Cape Town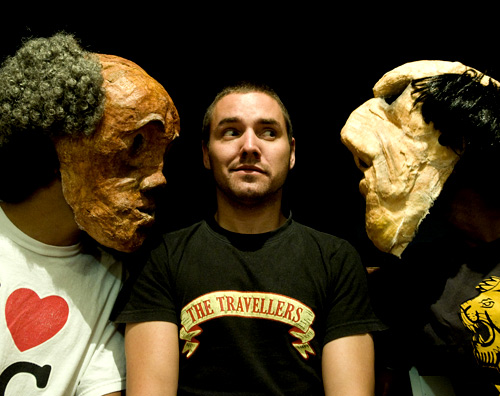 Daniel Buckland
Daniel Buckland
Daniel Buckland, son of the South African theatre legend Andrew Buckland, could have doomed himself to a life of comparison by choosing the same field as his father. But since graduating from Rhodes university with a first-class honours degree, he has shown that he has all the passion, talent and innovation to survive being measured against his famous parent.
After graduating he spent a year working for ubom!
Eastern Cape Drama Company, for whom he co-devised Plunge in 2003. In 2004 he performed in the Mouthpeace Theatre Company's Fuse, a show devised by his father, which toured extensively, played a season at the Edinburgh Festival and was nominated for the stage award for best ensemble; the play won a Naledi award for best cutting-edge production and Buckland was nominated for the best newcomer award. In 2005 he performed in the Fortune Cookie Theatre Company's The Travellers, directed by Sylvaine Strike, which also won a Naledi Award for best cutting-edge production and played at the Adelaide Fringe in Australia.
His career has included a role in the 2008 South African film Jerusalema and, together with his father, he spent a year in Las Vegas, where he played the lead in LOVE, a production by the renowned Cirque Du Soleil, which he considers to be one of the highlights of his career so far.
He formed the Dark Laugh Theatre Company, for whom he produced and directed The Butcher Brothers this year and recently played Hally in Athol Fugard's Master Harold — and the Boys. Wherever his career takes him, Buckland has proved that following in your father's footsteps does not have to mean living in his shadow. — Lisa van Wyk
Lunch spot: Picobella, Melville, Johannesburg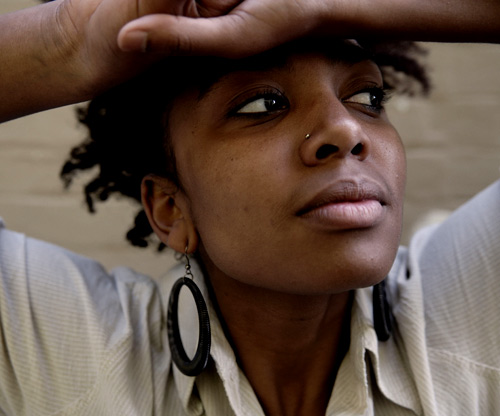 Lindi Matshikiza
Lindi Matshikiza
Actress
She's young, talented and beautiful, so why isn't Lindi Matshikiza slapping someone on a soapie already?
It's a question this award-wining actress and rightful heir to the Matshikiza theatre throne gets asked a lot.
The truth is that, right now, she wants you to laugh at her solo stage antics in Bafana Republic, agonise over her conflicts in Closer and even question herco-direction of The Unspeakable Story.
It's this sheer commitment to developing her craft that ensures Matshikiza's name tops the most competitive of bills and that she gets nominated for
Naledis year after year. Right now, the world is her stage, which means tackling every challenging role, audience and director with the hunger of a young Rhodes drama graduate and the dedication of a passionate professional. But if Hollywood calls, don't be surprised if she answers it, even if the love of theatre runs deep in her veins. — Cat Pritchard
Lunch spot: Kebab braai stand, Cyrildene, Johannesburg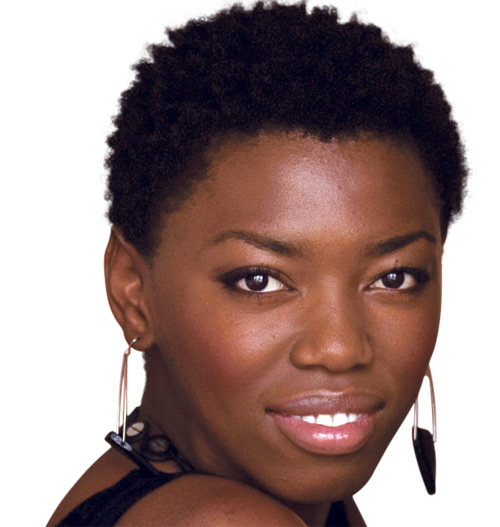 Lira
Lira
Musician
Lira is in demand. Pinning her down for an interview is almost impossible. Named as one of Glamour magazine's Women of 2009 and winner of the 15th annual MTN SA Music Awards best album category, she has not only arrived but is ahead of most in the game.
The MTN award was not her only one; she scooped up four of the six she had been nominated for. "Immediately afterwards it really had not sunk in," she says. "But on the plane to Cape Town the next day I had people congratulating me in a way that showed they felt like they had also triumphed that night."
This year Lira won again. She was named best female solo artist for her DVD Live in Concert: A Celebration. "If I look back on the past four years, the most amazing thing to me is the way that I have been able to break new ground in a country that was previously built on division." — Karabo Keepile
Lunch spot: George's on Fifth, Parkhurst, Johannesburg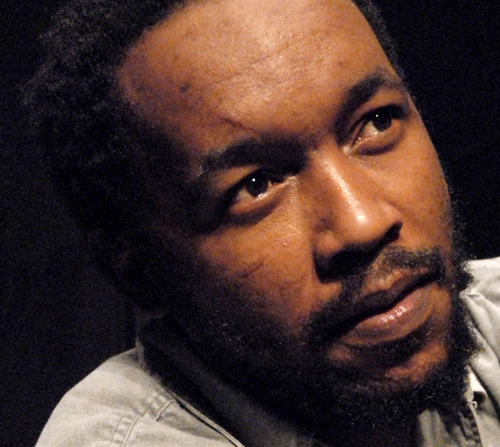 Mpumelelo Paul Grootboom
Mpumelelo Paul Grootboom
Playwright
Mpumelelo Paul Grootboom tells stories, but never lies. His plays offer a slice of South African life, dragging sex and violence and race and Aids kicking and screaming on to the South African stage.
His 2006 smash hit, Relativity: Township Stories, is still regarded as one of the most significant pieces of post-apartheid theatre, with a story so infused with passion and pain it moved audiences from Grahamstown to London and every fringe theatre in between.
A recipient of the National Standard Bank Young Artist Award for Theatre, Grootboom has written and directed as many plays as he has helped bring to the stage as development officer of the South African State Theatre. Today, the 35-year-old Grootboom continues to play the role of " Mr Fix It " , helping
struggling community and independent playwrights find their inner voice, while making sure South African audiences struggle to fight for theirs. — Cat Pritchard
Lunch spot: Any good steakhouse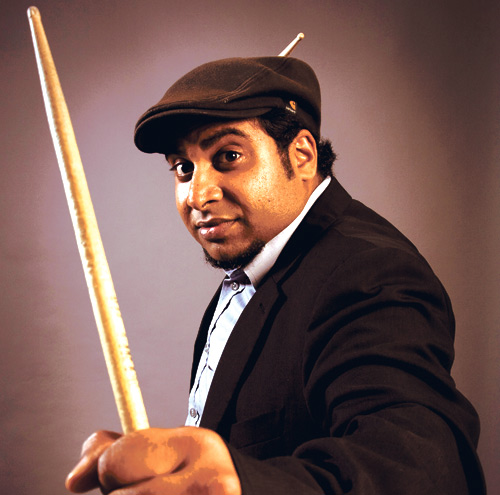 Kesivan Naidoo
Kesivan Naidoo
Musician
From the age of 11 Kesivan Naidoo knew that he wanted to play drums. By the time he was 14 he had made his professional debut, playing at the 1993 Hogsback Arts Festival as part of the Webster Jazz Quartet, an international group featuring an Australian guitarist and an Israeli bassist.
No surprise, then, that in 2010 the Standard Bank Young Artist award recipient for jazz finds himself in the position of South Africa's preeminent drummer — a title that possibly only the BLK JKS's Tshepang Ramoba could push him for.
Whether it's with his Indian jazz outfit, Babu, progressive electro-jazz project Closet Snare or his resident Cape Town jazz quintet, Restless Natives, Naidoo is always cooking in the proverbial kitchen. He is a fan of improvisation, so any gig which features him on drums is sure to be a unique and livewire event.
Naidoo studied music at the university of Cape Town. While he was there he won the 1999 Samro Overseas Scholarship and studied under sitar guru Sanjoy Bandopadhyah, head professor at Rhabindra Bharati university in Kolkata, India. Since then Naidoo has performed in the US and Europe as well as in Nigeria, Ghana and Kenya and has played with everyone from Bheki Mseleku and Miriam Makeba to Hotep Galeta and Steve Newman. — Lloyd Gedye
Lunch spot: Lucky Bean, Melville, Johannesburg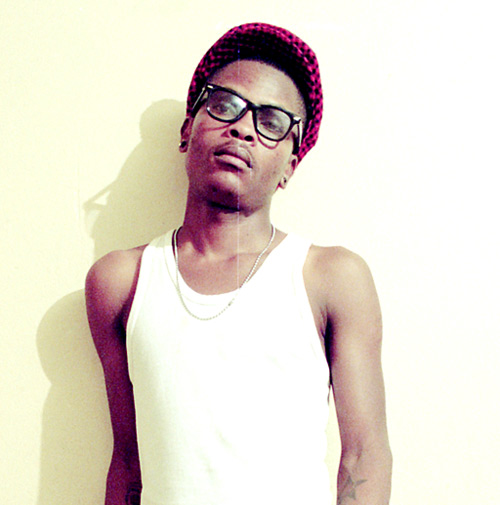 Musa Nxumalo
Musa Nxumalo
Artist/Photographer
It's hard to describe Musa Nxumalo in conventional terms.
But he probably wouldn't want you to anyway.
At 24, Nxumalo is one of those urban black youths who choose to identify with alternative culture, breaking with stereotypes and adopting symbols from other worlds. But instead of getting caught up in it, he documents it, using the cultural weapon of choice on the street — photography.
A graduate of the Market Photo Workshop, where he works as a fulltime course assistant, Nxumalo was the recipient of the 2008 Edward Ruiz Mentorship and held his first solo exhibition, Alternative Kids, at the Michael Stevenson Gallery in Cape Town last year.
And yes, he stills lives with his aunt and uncle in Soweto. Nxumalo may be a rising star of the Liam Lynch school of style but he's also partly the young
boy who grew up making scrapbooks from alternative culture magazines while dreaming of becoming a policeman. — Cat Pritchard
Lunch spot: The Bohemian, Richmond, Johannesburg
Nicholas Hlobo
Nicholas Hlobo
Artist
Not many people give as much thought to the Constitution as Nicholas Hlobo. In his work he pays homage to the freedoms the Constitution enshrines, using modern materials like rubber and soap to explore age-old traditions and taboos, from homosexuality and ethnicity to just about "anything that people find embarrassing in society " .
Although his canvases draw on the South African experience, his themes of language and communication, racism and gender resonate with audiences around the world.
In 2006 Hlobo won the prestigious Tollman Award for Visual Art. Two years later he held a solo exhibition, Uhambo, at the Tate Modern in London and showed at Boston's Institute of Contemporary Art as part of the Momentum series. Back home, this celebrated 2009 Standard Bank Young Artist continues to struggle with his belief that "ideas are important in making a well-resolved piece, rather than just making a piece with nothing behind it " . — Cat Pritchard
Lunch spot: Lucky Bean, Melville, Johannesburg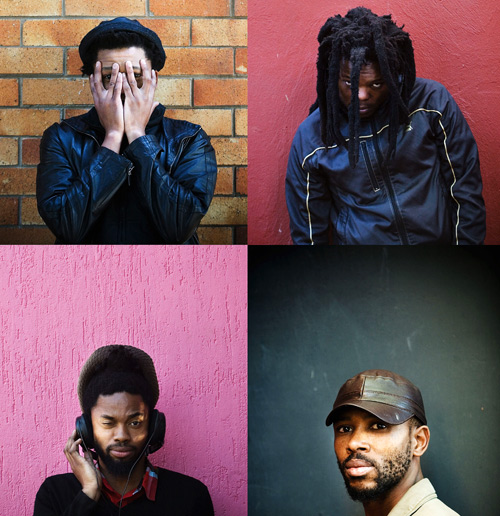 BLK JKS
BLK JKS
Musicians
Having released one of the most important South African albums of the past few decades, the BLK JKS are riding high in local and international music circles. Their debut album, After Robots, received rave reviews in South Africa and abroad, with former Nirvana drummer Dave Grohl declaring it his favourite album of 2009.
With major tours in Europe and America behind them and a record deal with respected American independent label Secretly Canadian, the BLK JKS
are on a roll.
The group was formed a few years ago by guitarists Linda Buthelezi and Mpumi Mcata from Spruitview and it wasn't long before they had bassist Molefi Makananise and drummer Tshepang Ramoba from Soweto on board, to create the powerhouse four-piece.
Four years of cracking live gigs on the local scene and a chance meeting with DJ Diplo led to them to American manager Knox Robinson.
It didn't take long for the band to share their talent with the rest of the world. Impressive performances at taste-making festivals such as South by South West in Texas and Transmusicales in France led to significant international acclaim.
Since December the BLK JKS have been back in South Africa, wowing local audiences and preparing for the release of their new EP in June.
They were nominated for best album and best English alternative album at the 2010 South African Music Awards, taking home the latter. — Lloyd Gedye
Lunch spot: Akhalwaya's, Mayfair, Johannesburg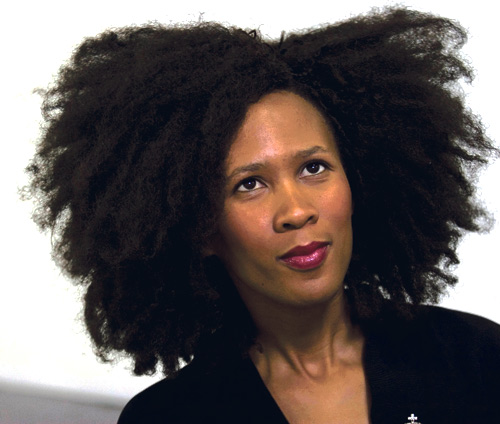 Nontsikelelo Veleko
Nontsikelelo Veleko
Photographer
It didn't take long for the band to share their talent with the rest of the world Nontsikelelo "Lola" Veleko likes to keep things real, which is probably
why her lens focuses on urban environments and their unnatural offspring — graffiti, fashion and the identity crisis.
Veleko's series of "street fashion" portraits, Beauty is in the Eye of the Beholder, earned her a nomination for MTN New Contemporaries and a following that would see her take up residence in the united Kingdom and exhibit in galleries from Las Palmas and Paris to New York and Switzerland.
At 33, Veleko, a graduate of the Market Photo Workshop, is the second photographer to win the Standard Bank Young Artist Award for Visual Art, which probably says more about the artistic value of her work than the rave reviews in The New York Times and Village Voice combined. But although her work cuts through geographic and ethnic lines to celebrate a universal urban culture in search of identity, her images remain distinctly and proudly South African. Just like Lola. — Cat Pritchard
Lunch spot: Kaldi's, Newtown, Johannesburg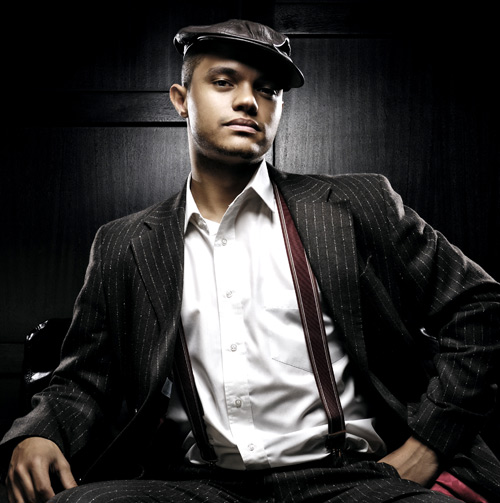 Trevor Noah
Trevor Noah
Comedian
Trevor Noah says he doesn't know what makes him so funny. But even if he doesn't, the rest of us do.
In the past few of years, Noah's laugh-so-hard-you-cry lines have left South African audiences in tears.
One of the country's top comedians, the very handsome and (pay attention ladies) now single Noah says he didn't decide to become a comedian,
"it just happened organically".
At only 26 Noah says he has been making jokes for longer than Jacob Zuma has been president of the country. Although his material has political
content Noah denies being an active follower of the news, saying he just pays attention to what he bumps into. It seems Julius Malema was one of
those people he kept bumping into, but Noah says he has since stopped commenting on him. " Julius comments for himself. He does a great job."
In addition to packing local theatres Noah has opened up the stage for international funny man Russell Peters and was the only South African
comedian to make the cut for the international audition of NBC's Last Comic Standing.
But comedy is not the only thing he is good at. He has already had three television shows and right now he is working on the Trevor Noah Show, scheduled, he says, to appear after the 2010 World Cup.
"I was going to do it during the World Cup but then Fifa said please don't do it at the same time because we want people to watch our thing as well.
So then I was like, ok, I'll wait."
Noah gives very little information about what we can expect from his show except "just picture me but then in a show" . Which should be more than
enough to keep the women smiling. — Karabo Keepile
Lunch spot: Home, Johannesburg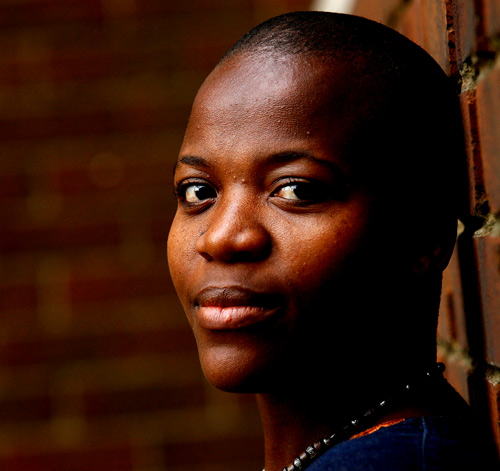 Zukiswa Wanner
Zukiswa Wanner
Writer
The life and career of Zukiswa Wanner has the unmistakeable stamp of the African sub-continent's history in the 1970s: militancy, exile and the mongrel identities that resulted.
Wanner, author of The Madams (2006), Behind Every Successful Man (2008) and the recently published Men of the South, was born in Lusaka to a Zimbabwean mother and South African father. Her father was a combatant in the Luthuli detachment, the famous unit that marked the ANC's decision to confront apartheid's military might in the martial language the government claimed to understand.
Her oeuvre is expanding; now she is working in both the written word, her forte, and is striking up partnerships with photographers. One of her projects, with award-winning South African icon Alf Kumalo, is A Prisoner's Home, about Nelson Mandela's Soweto house. She will also work with French photographer Emile Debray on The Spirit of Sport, a football-themed book, alongside five South African and three French writers.
Wanner has been listed by Africa Report as one of the people to watch this year. She is a founding member of the ReadSA initiative, a project meant to encourage the reading and purchase of South African literature.– Percy Zvomuya
Lunch spot: Tsunami, Rosebank, Johannesburg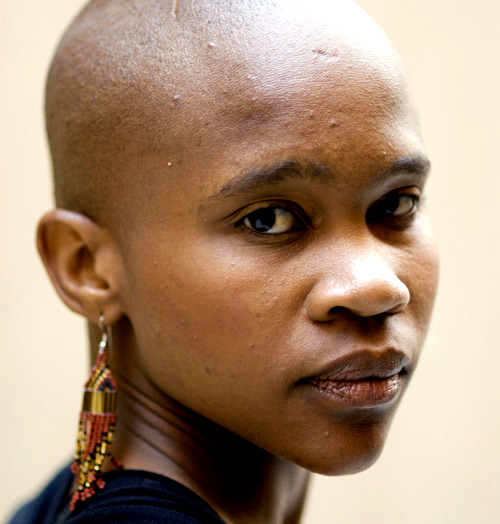 Dada Masilo
Dada Masilo
Dancer
Dada Masilo is what you might call a "classic contemporary" — that rare breed of exceptional contemporary dancers who embrace the classics — from Shakespeare to Tchaikovsky, from ballet to flamenco. Even her name evokes a contemporary fusion of influences. It's this fearlessness on stage that won the 25-year-old a place at the prestigious Arts Research and Training Studios in Brussels and the Standard Bank Young Artist Award for Dance in 2008.
When she's not creating works such as Romeo and Juliet or Carmen or dancing to sold-out audiences at festivals, Masilo is an artist-in-residence at the Dance Factory and runs the Dance Factory Youth Training Programme, which offers free tuition to aspiring young dancers. Her passion is limitless, which is why, when this diminutive vegetarian with the self-confessed temper of a lion takes to the stage it's an experience even her beloved Shakespeare would struggle to describe. She's just that powerful. — Cat Pritchard
Lunch spot: Sophia's, Rosebank, and The Service Station, Melville, Johannesburg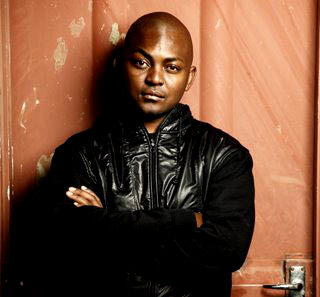 DJ Euphonik
DJ Euphonik
DJ
'DJ" is a very limited title for a man who runs a marketing events company, has taken up residence at Whoozoo, produced platinum-selling CDs, warmed the
stage for the likes of Missy Elliot and Blu Cantrell and still finds time to bring down the house every Sunday night on 5FM.
Welcome to the turntable lifestyle of Themba Nkosi, the boy from Benoni with international star appeal and a dedicated month on the 2006 Cosmo
"South Africa's Sexiest Man" calendar to prove it.
Luckily for us Euphonik, like his music, is loud and proud to be local. It's one reason why he put on a South African dance music showcase at the Winter Music Conference in Miami, along with friend and mentor, DJ Fresh.
The other reason is probably that he just wanted to say: "How lekker is that?"
If he wasn't voted "most likely to get a party started" in high school, who was? — Cat Pritchard
Lunch spot: Fifteen, Alexandra, Johannesburg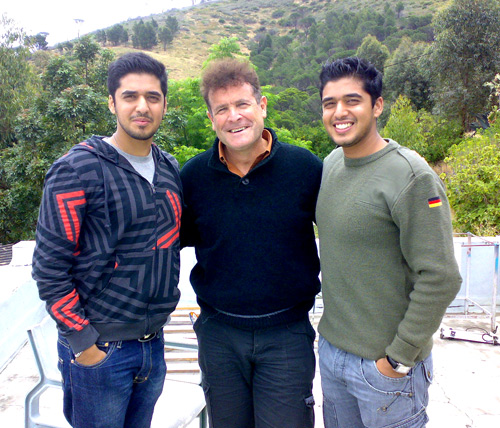 Hasan and Husain Essop
Hasan and Husain Essop
Artists
Hasan and Husain Essop are young, brand-conscious, middle-class Muslims from the Cape Flats. It's in every concept they research and every pixel they manipulate.
Just four years out of Michaelis School of Fine Art at the university of Cape Town, the 25-year-old twin brothers have already won the Spier Contemporary
2010 and count Sir Elton John as a serious collector of their work.
From a pitbull fight to the brothers slaughtering a cow, their images reflect a very personal experience of Western popular culture and the distorting
effect it has on existing cultures and religions.
In Cuba, the twins documented the challenges they faced as Islamic youths visiting a socialist country. The result is a series of images as different from
postcard Cuba as their experience of this militant country. Whether you call them artists or photographers, there's no denying they are bringing a new
voice to both artistic forms. — Cat Pritchard
Lunch spot: Kauai and Spur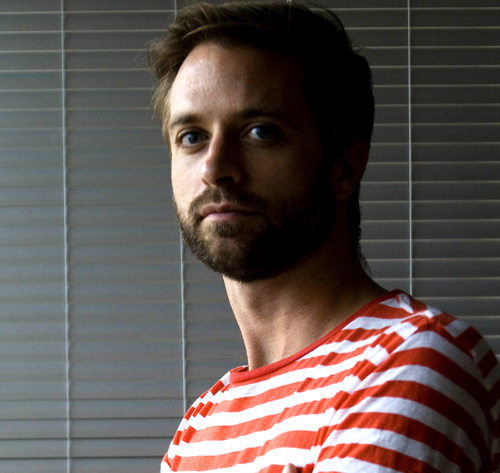 John Trengove
John Trengove
Filmmaker
New York university-educated John Trengove is one of the most interesting young filmmakers around. His craft spans narrative film and television, documentary, commercials and experimental video.
Trengove, who graduated with an MA in drama and acting from the university of Cape Town, has merged his acting and filmmaking backgrounds to come up with edgy, gritty work that is gaining recognition abroad.
His acclaimed drama series, Hopeville, nominated for best international drama series at the Monte Carlo television awards in 2009, is set to be released as a feature film later this year.
Trengove was also head writer and director of the television drama series, The Lab.
His film, Say Hi to Bangkok, shot in New York, is the story of a "pre-op transsexual looking for love in all the wrong places" and Disco3000, which he directed and in which he acted, is the first of a planned series of video loops about consumption, sexuality and lifestyle.
He was co-director of A Country Imagined, a documentary series about the art and landscape of South Africa, and he is working on Acuity, a reality show about a group of affluent youngsters from all over the world who are journeying "through Africa in search of themselves " .
Trengove believes South Africans should exploit and export the qualities that distinguish the country from the rest of the world.
His reasoning is simple: "We can't out- Hollywood Hollywood " . — Percy Zvomuya
Lunch spot: Salvation Cafe, Milpark, Johannesburg
Claire Angelique
Filmaker
Claire Angelique is not only one of South Africa's edgiest upcoming scriptwriters and filmmakers, but also an award-winning choreographer, dancer and
video artist. In between juggling multiple creative careers, Angelique, 30, has managed bands and DJs, coordinated national community radio youth
programmes, ventured into public relations, and writes for many contemporary South African arts, music and entertainment publications.
Her short films, documentaries, music videos and video art pieces have been screened at galleries and festivals across South Africa and abroad.
Her first feature film, My Black Little Heart, was a dark and deeply personal narrative exposing Durban's sinister side. It featured on the 2009 National Arts Festival's film programme in Grahamstown, after premiering at the Durban International Film Festival in 2008.
Angelique graduated with a degree in film and television from the Cape Town International Film School in 2004, after completing a BA majoring in
drama and performance studies, English and internet science through the university of Natal. That year she was the first South African filmmaker to be selected, from 3 600 applicants, to attend the Berlin International Film Festival's Berlinale Talent Campus, and won a scholarship to New York university's Cannes Film intensive course.
In 2007, she won the South African Scriptwriting Institute award for the feature film White Mountain, and in the same year she bagged a Levis award for South Africa Music Video Directing, as well as a Mondi Shanduka Creative Journalism award. She is no stranger to the spotlight, having performed as a professional ballerina, diverging into contemporary African dance as one of the first non-black dancers with the Siwela Sonke Dance Theatre.
She will be focusing her creative efforts on two major projects next year, White Mountain and Upper Cuts, both full-length feature films.
Samson Diamond
Violinist
The career of award-winning violinist Samson Diamond began in his teens, when he joined the internationally acclaimed Buskaid troupe; he led the Buskaid Soweto String Ensemble from its inception in 1997.
Diamond matriculated from the National School of Arts in Johannesburg four years later and went on to study in Manchester, obtaining a master's of music performance degree (with distinction) in 2007 from the Royal Northern College of Music (RNCM), where he also obtained a BMus honours degree.
He has studied violin under renowned teachers such as Philippe Graffin, Pauline Nobes, Richard Ireland and Rosemary Nalden.
Apart from winning awards offered by the RNCM and others Diamond has also won sought after scholarships including the Ernest Oppenheimer Memorial
Trust and the RNCM's Canon Collins Trust.
He has performed in Berlin, Budapest and Vienna with the Academy of St Martin in the Fields, and has also played with the BBC Philharmonic and
Halle Orchestra, touring South America, Germany and Austria Diamond has worked with the Haringey Young Musicians in London as violin coach and soloist, visiting schools in North London and introducing classical music to underprivileged communities.
In July 2009 he extended his community-service reach to his home country, where he directed and appeared as soloist with the string ensemble
from the South African National Youth Orchestra.
He says that he now wants to "pay it forward" to young people in South Africa by demonstrating how they can empower themselves through music to be ambassadors of excellence in whatever they strive for in life.
Mlu Zondi
Artist
Durban born and bred, Mlu Zondi (34), a dynamic, out-of-the-box performer, moves seamlessly between the stage, gallery and public spaces, and challenges the boundaries of the discipline with his cutting-edge performance art, video and multimedia installations.
He explains his work as confrontations with issues that haunt him: identity, relationships and childhood memoirs.
After completing a performance diploma at the Durban university of Technology and a residency with Boyzie Cekwana's Floating Outfit Projects in Durban, he was invited to do a residency in Switzerland in 2002, with an opportunity to perform at the Lausanne International Dance Festival. He won the MTN
New Contemporaries Award for his work Silhouette in 2006 and was nominated for both the MEC Gauteng Best Original Choreography and the
Durban Theatre Awards Best Choreographer awards as well.
In 2007 Zondi was dancing on the stages of South Korea in the Seoul Performing Arts Company's Orpheus. A year later he was in Spain with the
Rodriguez-Amat Foundation of Contemporary Arts and in Belgium with the KVS Theatre in Brussels, as well as with the Bains: Connective Art Laboratory, performing his new work, Experimenta, at the end of his residency. His award-winning show Silhouette was performed at KVS, Brussels, as part of Faustin
Linyekula, Carte Blanche, in April 2008, and was most recently seen in Cape Town at the Cape Africa Platform, with Thando Mama responsible
for the live video images.
Zondi is currently working on a new series, Cinema, which utilises multi-screened performance art video installations. Cinema will premiere in 2010 in South Africa and tour internationally thereafter.
Janni Younge
Theatre
Puppeteer Janni Younge's giant elephants have marched in the Bastille Day parade in Paris. Her puppets have staged street theatre in Jerusalem, appeared on stage in Romeo and Juliet and The Tempest in Cape Town and the united Kingdom. They have "acted" in shows in Switzerland and Greece.
Younge has been involved with puppet construction and manipulation for corporate and community theatre productions, as well as for television commercials and children's programmes. She has also directed, designed and constructed puppets for the Cape Town International Comedy Festival.
She has also co ordinated youth development programmes, including the university of the Western Cape's Brown Paper Studio in District 6, and has worked with the British Council's environmental education programme. She was director, workshop facilitator, puppet designer and collaborative script writer for Pulling Strings: The Africa Project, a street puppetry performance devised by youth against corruption. She has also presented a shadow puppetry course taught over nine weeks at the Dominican School for the Deaf, and has been a drama tutor at the university of Cape town, where she earned a BA and an MA.
Since 2006 she has been Chief executive of the South African Association of Puppetry and Visual Performance, director of the Cape Town-based puppetry and visual performance festival and director, producer and co-founder of Sogo Visual Theatre. She has won countless scholarships and awards. Judges found her work symbolises "the very essence of the new imaging in theatre that Cape Town is producing " .
Michael MacGarry
Visual artist
Michael MacGarry, a 31-year-old Johannesburg-based visual artist, graphic designer and author, draws from various creative wells to unpack and critically analyse contemporary sociopolitical and economic narratives on the African continent.
Says artist Andrew Verster: "His genius is the particular way he transforms an object we know into something completely different, another reality that is still recognisable … The new objects are so hypnotic, so plausible, so clever, so tantalising that we can never look at any of his sources in the same way again."
MacGarry, who holds an MA in fine art from the university of the Witwatersrand, began his graphic design career in 2000 in Dublin before moving to London in 2002. In 2003 he returned to South Africa, and joined The Trinity Session as manager of The Premises Gallery and in 2006 he joined Fever Identity Design in Johannesburg as a graphic designer. He is a member of the visual art collective Avant Car Guard, who have shown at a national and international level for several years.
His work is housed in numerous private and corporate collections both locally and abroad, including the Seattle Art Museum and the Johannesburg Art Gallery. Brodie/Stevenson in Johannesburg represents his visual art career.
As a writer, MacGarry recently wrote, designed and illustrated a 180- page monograph and reference book on South African graphic design, titled Skill Set One — A Primer in South African Graphic Design, published by David Krut Publishing. He is also co-publisher, with Lloyd Gedye, of The Pavement Special, a tri-annual magazine dedicated to independent South African music.
Melanie Scholtz
Jazz Musician
Melanie Scholtz is a vocalist grounded in the down-to-earthiness of the blues, R&B and legendary jazz singers such as Dee Dee Bridgewater and Billie Holiday.
Her background is classical; she graduated cum laude from the university of Cape Town Opera School. But jazz was a permanent fixture in her vocabulary as a musician, perhaps because her father, a lover of jazz, had been an alto sax player, and her classical training gives her spectacular vocal technique.
She speaks of a "sense of freedom through expression and improvisation" in jazz. In 2002, Scholtz won Best Jazz Vocalist in the Old Mutual Jazz Encounters.
Invited to perform in Spain, Portugal, Holland, Morocco, Norway, Sweden and Austria, she collaborates with numerous artists both nationally and
internationally and has performed with a who's who of the South African jazz scene.
Scholtz lectured in jazz vocal studies at the university of Cape Town from 2004 to 2005 and has been involved with Artscape's youth jazz development
projects since 2006.
She recorded an album in February 2009 with Norwegian trumpeter and producer, Ole Jorn Myklebust. Apart from her own compositions and
recordings — there have been two albums, plus a third recorded live with Inkala in Vadso at the Varanger Jazz Festival in Norway — she has collaborated and is featured on Peaceful Moment with guitarist Jimmy Dludlu and on Which Way to Go with electronic DJs' Iridium Project. Both these singles went to number one on South African radio station.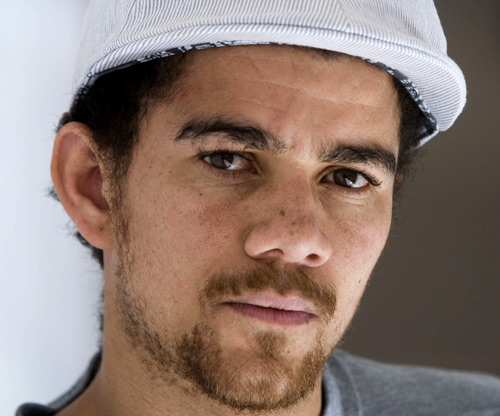 The Gugulective's Kemang Wa Lehulere
The Gugulective
Visual artists
The Gugulective is a troupe of visual artists whose spiritual base is in Kwa-Mlamli in Gugulethu, Cape Town. From this shebeen, close to the mainstream
narratives, they questioned and intervened, looking for the past in the present, with edgy work and acidic commentary.
The collective — now based at Dumalisile Arts Centre — was co-founded by Themba Tsotsi, Unathi Sigenu and Kemang Wa Lehulere, who were later joined by Khanyisile Mbongwa, Ziphozenkosi Dayile and Athi-Mongezeleli Joja.
But Wa Lehulere, who works in multimedia drawings, painting and live performance art to interrogate identity, masculinity, and both written and oral histories, is now based in Johannesburg, where he is studying fine art at Wits university.
Though he is viewed by some as shy, Wa Lehulere has some gregarious tendencies and is a member of the Dead Revolutionaries Club, an artists' collective based in Johannesburg.
He has participated in a number of group exhibitions including Amajita in Conversation and Scratching the Surface Volume 1, in Cape Town, A Legacy of Men and US, in Johannesburg, and Identity an Imagined State, in Lagos, and has performed in South Africa and Germany.
His work has also been on exhibition at Today Art Museum in Beijing, the CAS Zuidas in Amsterdam and at the ARCO Madrid Art Fair. — Percy Zvomuya
Lunch spot: Lola's, Long Street, Cape Town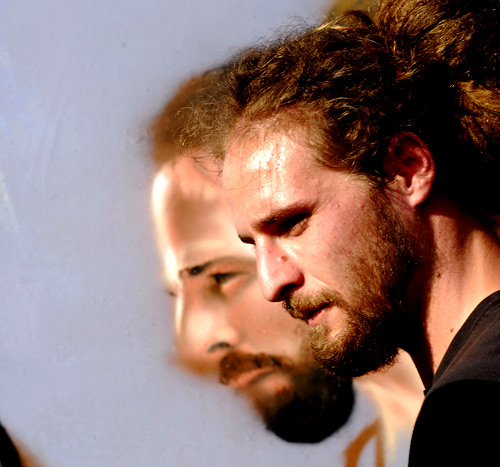 Rasty
Rasty
Graffiti artist
On Jan Smuts Avenue, Joe Slovo Drive, Bree Street and many other streets in Johannesburg, gargoyles, fiends and other creatures look out at the passing traffic. Many of these artworks have been done by Durban-born Rasty and his PCP collective, which includes his co-conspirators, Curio and Angel.
The collective does large-scale graffiti murals and commissions across South Africa for clients that include Nike, Sprite, Converse and Nokia.
Rasty, comfortable in a wide range of graffiti styles, including tattooing, is especially acclaimed for being a character, cartoon-type, and a photo realistic images specialist. The PCP collective also own a graffiti store in central Johannesburg and is the South African distributor of Montana spray paint, a paint manufactured in Germany specifically for graffiti art.
"I am constantly trying to challenge myself and push the limits of my capabilities. This is what helps me keep my style fresh and evolving," he says. — Percy Zvomuya
Lunch spot: Lapa Fo, Greenside, Johannesburg

Nobunye Levin
Filmmaker
Boasting three film credits to her name, Nobunye Levin teaches at Wits university's School of the Arts.
Levin, a graduate of Wits, directed Thymesis (2008) and Stones and Dreads (2008), about black hair and its attendant politics.
Her latest film, I am Saartjie Baartman, a humanised portrait of the legend, shed of much of her historical and political aura, was selected for the 56th International Short Film Festival in Oberhausen, Germany. Thymesis, which deals with rape and the pain of memory, will be showcased at the Next Reel International Film Festival at New York university's Tisch School of the Arts.
Levin approaches her work with a deeply academic gaze and is a big fan of avant-garde filmmaking practices. A vegetarian, she enjoys going out and appreciates the social value of sport (she was once selected for Gauteng's youth basketball team). — Percy Zvomuya
Lunch spot: Pure Earth, Emmarentia, Johannesburg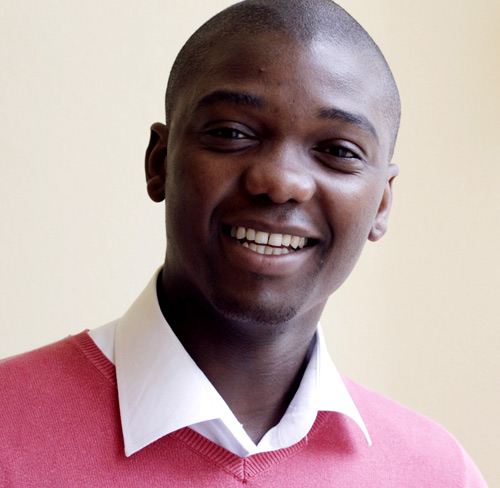 Thando Mgqolozana
Thando Mgqolozana
Writer
W hen Thando Mgqolozana blew into the literary mainstream last year with his debut novel A Man Who Is not a Man, he was a gust of fresh air.
His book, about the perils for Xhosa youths of circumcision, brought fame and loads of notoriety, especially among conservatives who were naturally affronted by the uppity Eastern Cape-born young man, raised in the village of Engojini, who was challenging the age-old tradition of circumcision.
A graduate of the university of the Western Cape, Mgqolozana became a writer after a stint as politician. At university he was twice elected to the executive committee of the South African Students Congress and the Student Representative Council. But it was not all about politics; he also received awards, including the Golden Key International Honour for academic achievement, and was selected as a Mandela Rhodes Scholar.
Mgqolozana has worked for the Human Sciences Research Council, where he co-wrote a research monograph on nursing and another on the South African brain drain.
When he is not on the literary circuit, he is based at the research office of the university of KwaZulu-Natal, working on his research interests, which include masculinities, literature, education and health. — Percy Zvomuya
Lunch spot: Moyo at Spier, Cape Town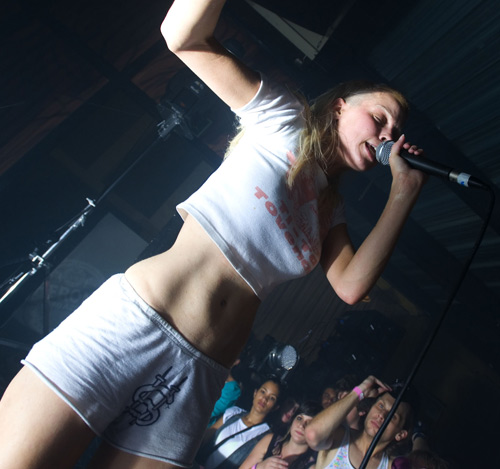 Yo-landi Vi$$er
Yo-landi Vi$$er
Vocalist, Die antwoord
A year ago the chances are you wouldn't have heard of Yo-landi Vi$$er — unless you were one of a small cabal of Cape Town scenesters. The foul-mouthed elfin character who burst into viral fame with Die Antwoord didn't exist before 2009.
But she does now, complete with a history so compelling that international audiences know all about how she grew up across the road from Ninja, aka Watkin Tudor Jones, as described in the music video that crashed websites even as it rocketed the band to instant fame.
(Please ignore those rampant internet reports that say she was Jones's partner in previous musical projects featuring completely different personas, or his wife and mother of his child.)
This blonde-mulleted ski-pant-wearing Afrikaner from the wrong side of the Cape flats tells us straight up that it's not polite to ask a lady her age; which, in this instance is, technically, about 16 months. She was far more forthcoming about her likes (pet rats, loud rave music) and dislikes (gerkins, guys hitting her, that sort of thing).
Vi$$er's past may be part zef, part obscurity, but she's rocking her present in an unprecedented way for a local artist. Die Antwoord is de rigueur listening for hipsters the globe over and her falsetto croonings have proven as popular as her quasi-schoolgirl tease look and Nineties gear.
"What a super fly bitch," said one fan admiringly.
The band has signed with Interscope Records, which represents artists like Eminem, as well as mega talent agency, WME Entertainment. The record deal is rumoured to be the biggest ever for a local, or even African, artist.
They're also due to feature in a film with that other local success, District 9 director Neil Blomkamp.
Flash in the zef pan or here to stay? We're betting on the latter. — Verashni Pillay
Lunch spot: Snoekies in Hout Bay — but only for the chips. "Yo-landi Vi$$er doesn't eat fish." Naturally. She's also a fan of "the Wimpy in the
Golden Acre". And if you don't know where that is, you probably shouldn't be taking her out to lunch.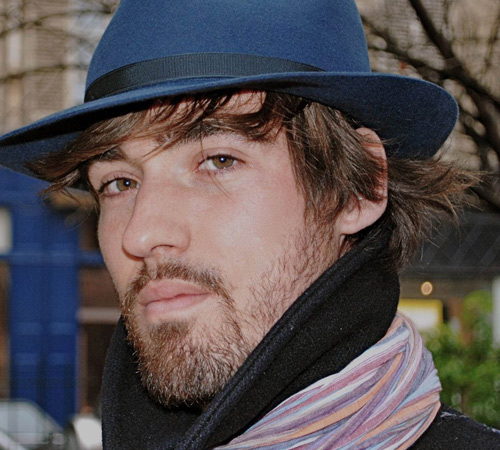 Tristan Holmes
Tristan Holmes
Director, Star Productions
It's not every day that a former KTV presenter wins an Oscar for directing. But Tristan Holmes did when, in 2008, his student film, Elalini, took the award for Best Foreign Film at the Student Academy Awards — the only South African entry to claim this honour.
As one would imagine, the red carpet was quickly rolled out for this young Afda graduate, who has since been invited to three Cannes Film Festivals, sat on the jury at the Vienna International Student Film Festival and directed more commercials and music videos than his 27 years should allow. Even M-Net made sure he was calling the shots on its groundbreaking series, Innocent Times.
If the days of dining with the woman who once did the voice of Tweety Bird are over, it's only because he has more important things to do back home — such as directing the official World Cup UN music video and working on a feature film he wrote. It's tough being talented. — Cat Pritchard
Lunch spot: Nando's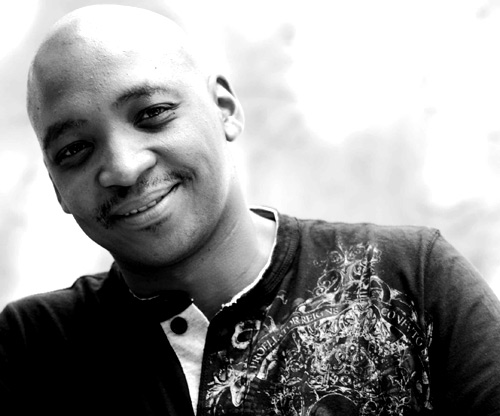 Tsepo wa Mamatu
Tsepo wa Mamatu
Director
Among the most memorable scenes at President Jacob Zuma's meeting with artists late last year was theatre director Tsepo wa Mamatu standing up, grabbing the microphone, and telling the president that he shouldn't prescribe what artists should do.
This confrontation with power would have come as no surprise to those who have followed Wa Mamatu's work over the years — he is establishing himself as a political dramatist who doesn't back away from the most current and pressing political questions of the day.
There is something of Allan Bold's prescriptive view of the artist in his youthful energy and pugilistic demeanour.
"Our job is to try/To change things./After Hiroshima/You ask a poet to sing?" 100% Zulu Boy, his 2006 drama about the intrigues of South African politics, was followed by Stompie, a drama based on the life of Winnie Madikizela-Mandela, with echoes of the murdered Stompie Moeketsi. His play, Mbeki and Other Nitemares, premiered at the National Arts Festival in Grahamstown last year and played at the Wits Theatre.
Naturally Wa Mamatu is not without his critics, and some have dismissed the Mbeki work as a tearstained apologia from those who pine for Thabo Mbeki.
Mark Gevisser, Mbeki's biographer, described the play as "an unsettling mix of two genres: in part a biographical narrative of Thabo Mbeki's life, in part an acute satire of contemporary South African politics " .
A book, Laughing at Blackness: Leon Schuster and the Colonizing Laughter, partly based on his master's thesis, was recently published by a German-based publisher. — Percy Zvomuya
Lunch spot: Narina Trogon, Braamfontein, Johannesburg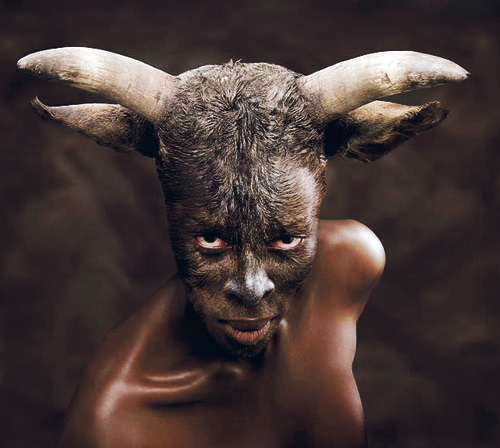 Nandipha Mnthambo
Nandipha Mnthambo
Artist
It would be appropriate to call Nandipha Mnthambo a torero, or bullfighter. And not because the Swaziland-born conceptual artist and photographer reportedly upset Arts and Culture Minster Lulu Xingwana, who, earlier this year walked out of an exhibition at which some of Mnthambo's works were on show on the grounds that they were pornographic.
The Spanish word is appropriate because this graduate of the Michaelis School of Fine Art at the university of Cape Town has an abiding interest in the bovine and 2004 was her breakthrough year, with a work, titled Idle, made from raw cowhide. It was a motif she returned to again and again, as she did in her video, Ukungenisa, in which she plays a matador in the disused Praça de Touros arena in Maputo.
In 2005 she received the Brett Kebble Art Awards Curatorial Fellowship and in 2006 she was one of five young artists selected for the MTN New Contemporaries exhibition curated by Khwezi Gule at the Johannesburg Art Gallery. — Percy Zvomuya
Lunch spot: Narina Trogon, Braamfontein, Johannesburg
Warwick Allan
Director: Mushroom Media
You may know him as that guy who made all those cool live-music videos, like the one for Harris Tweed that won him the Sama for best global chart live DVD, or Lira's Live in Concert: A Celebration DVD, the first full HD DVD to be recorded on the continent. But what you don't know is what this 27-year-old visual director/ producer/creator has to go through to ensure an international standard on a local budget.
Just looking at his creative cutting on Zebra and Giraffe's Pariah video makes you grateful that his "no problem" attitude, marketing background and solid grounding in post-production ensure that he delivers on the high standards he sets for himself.
Luckily for the music industry, Warwick didn't follow the construction path he considered during his misinformed youth and instead committed himself to constructing great visual feasts using creative lighting and editing techniques. — Cat Pritchard
Lunch spot: Wolves, Illovo,J ohannesburg