Michelle le Roux
Advocate
Michelle Le Roux is a member of both the New York and the Johannesburg Bars. Not bad for a woman who was not sure she was going to practise law in the first place.
During her university career (at the University of Cape Town), "I spent a lot of time doing NGO-related work, and any other distraction rather than studying," she says.
Le Roux left South Africa to spend time as an intern in the United States. Then, using the contacts she had built up, she set up practice in Colorado, where she helped create a "multi-door court house", which offered mediation services for employment and family law disputes.
In the summer of 1999 she moved to New York, where she took a job as an associate at a local law firm, working toward her master's at the New York University School of Law. She went on to work at a number of other firms, successfully arguing cases in the US Circuit Court, the US District Court and the New York Supreme Court.
"I am especially proud of winning a multi million-dollar verdict against Wal-Mart for disability discrimination in my first federal trial, as well as the work I did on gender discrimination in some of the largest Wall Street institutions," she says.
It was the offer to co-write a book with Judge Dennis Davis that finally drew Le Roux back to South Africa. While researching the book, Precedent& Possibility: The (ab)use of law in South Africa, and interviewing the lawyers, judge and litigants involved in the cases she cited, she realised she would be able to make "a more meaningful contribution" in South Africa than she could by simply being another trial lawyer in New York.
Now Le Roux, who has been back in South Africa for more than three years, lectures at UCT and Wits and works on cases such as one in the Competition Appeal Court against excessive pricing by steel giant ArcelorMittal. — Lynley Donnelly
Lunch spot: Koi, Sandton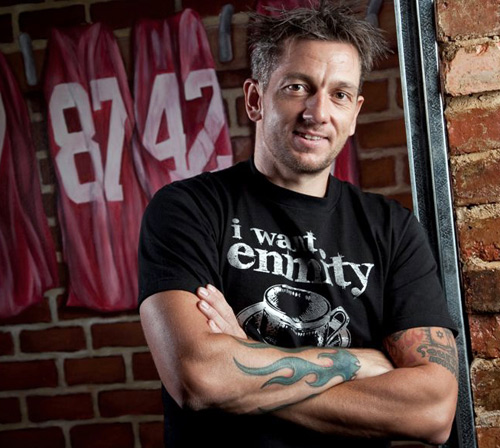 Richard Mulholland
Founder and CEO: Missing Link and Co-founder of Thunk! Perspective Lab
His time as a waiter at Spur and as a roadie for bands such as Def Leppard and Iron Maiden, Richard Mulholland claims, are his best qualifications. But he also happened to start a small presentations firm when he was 23. And now, 12 years later, Missing Link — a specialist conference and presentations strategy company — is the largest of its kind in the country.
Missing Link has been listed in BEST Employers South Africa for a fourth consecutive year and the atmosphere Mulholland has created undoubtedly plays a role in earning such accolades.
"I wanted people who thought like me to work for me — so I created an environment that I would like to work in," he says.
This vision is manifested in the dotcomesque Astroturf on the office floor, a fake cadaver in the entrance hall and a skate ramp in the middle of the work space, among many other quirks.
Mulholland pays for any staff tattoos and also offers employees who have entrepreneurial work to do one day off a week. He describes his company as a "finishing school" and a "great learning curve ".
He has recently co-founded a sister company, Thunk! Perspective Lab (they sell, um, perspective). — Lisa Steyn
Lunch spot: Ghazal Indian Cuisine, Bryanston, Sandton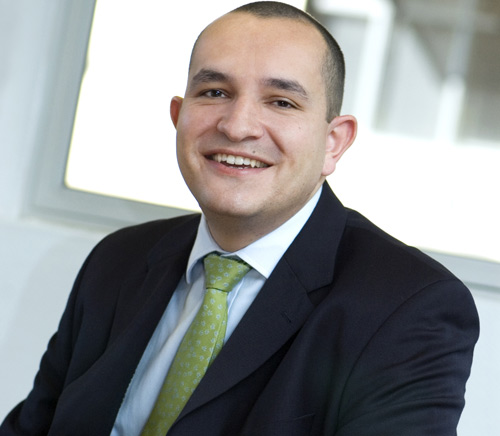 Robby Coelho
Partner, Technology, Media and Telecommunications Practice Group, Webber Wentzel Attorneys
Fifteen years ago, there were few laws regulating the convergence of the multimedia, technology and telecommunications industries in South Africa.
As a law student at Wits, and later as a candidate attorney with Webber Wentzel, Robby Coelho realised that information and communications technology (ICT) law was an undeveloped and dynamic area. He is now considered one of the few experts in the field in South Africa.
"It's been satisfying to be involved in the field for many years, to be part of its evolution, and to apply the law to the ongoing changes," he says. Coelho spent two years as legal manager for EDS (now Hewlett-Packard) in Africa and the Middle East, and was a member of the EDS negotiating team that sealed an international mega-deal.
He enjoys working with a team of young lawyers who are au fait with the latest technological trends: "There aren't many grey-haired lawyers in this field, that's for sure," he says. — Lionel Faull
Lunch spot: The Marshall Inn, Marshalltown, Johannesburg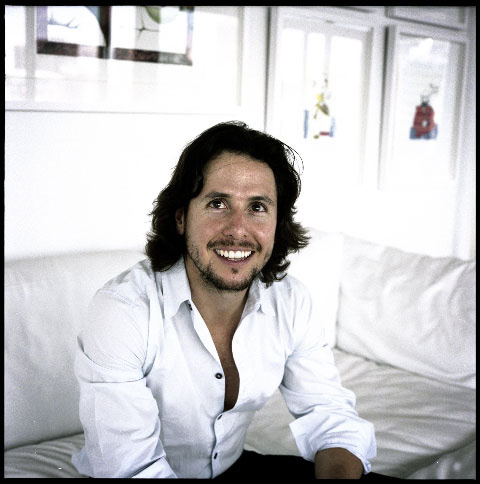 Adam Levy
Architect
If looking out of Adam Levy's glass-walled apartment on Smit Street in Braamfontein doesn't leave you in love with Jozi, nothing will.
The light-filled, uncluttered space is pinned above the city skyline between the Nelson Mandela Bridge and the older Queen Elizabeth Bridge, with a prime view over Park Station, the railway lines and the looming towers of the CBD.
Levy trained as a lawyer, but, by his own admission, is a frustrated architect. And he loves the city – particularly Braamfontein.
Reviving the district, which began with the purchase of the Smit Street building in 2003, has become an all-consuming passion for him.
But he's loath to be referred to as a property developer.
"The word has been sullied by the way people have done it in this town," he says.
"This isn't about pillaging; it's about transformation, it's about effecting change."
He is the first to admit that his vision for rejuvenating Braamfontein is not necessarily shared with the City of Jo'burg and its administration. Levy is a vociferous critic of the city's management, which, he believes, has not delivered on its promises to redevelop the inner city properly, or, when strides have been made, to maintain the improvements.
But he is determined to keep creating what he terms "spaces of aspiration" within Braamfontein. Levy refurbished the beautiful old building across the road from his apartment block; painted a merry, eye-catching green, it is home to the Café De La Vie.
In 2006, Levy began the redevelopment of the Alexander Theatre, which had been closed for a decade, but now operates as a live-music venue. And earlier this year he bought the Milner Park Hotel, with its century-old bar, Kitchener's Carvery, increasingly popular with Jozi's cultural and music underground. Behind his home at 70 on Juta, Levy is completing work on a redevelopment that will see the creation of 10 new retail spaces and five new creative office units.
"We've got to be hopeful, we've got to be positive. There are amazing people here, they need to be looked after," he says. "We need great, young, renewed leadership. We need people to stand up and say we want to do it differently." — Lynley Donnelly
Lunch spot: Turn 'n Tender, Parktown
Barbara Mallinson

CEO and Founder, obami.co.za
Always on the lookout for cyber bullies and sleeping little more than four hours each night, Barbara Mallinson runs her website, Obami, from her home in Knysna.
Obami combines e-learning with e-life and acts as a safe platform where registered users — teachers, learners and parents — can communicate and interact online.
Registered schools receive unique authentication codes for members to use to log in — making for a safe and monitored outlet for information. "I have always wanted to work for myself, ever since I was little," says Mallinson, who completed her bachelor's degree in business science at the university of Cape Town and went on to work in London for a large corporation.
"I hated it," she says. So she developed Obami and pitched it to schools in the United Kingdom, but soon discovered that South Africa was a far better market.
"I was also just homesick," she says. Mallinson will soon be setting up offices in Johannesburg. Her next step is to monetise the site.– Lisa Steyn
Lunch spot: The Bell, Knysna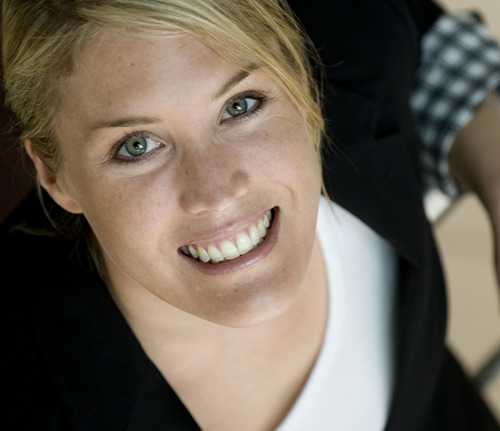 Catherine Lückhoff
CEO and Founder, Mango-OMC
Camera-shy Catherine Lückhoff may be reluctant to be in front of the lens but she's certainly comfortable at the forefront of the public relations pack.
After her third year of studying public relations management Lückhoff did an internship, at the end of which she was handling several accounts, but decided to go back to study for an honours degree.
At this point Lückhoff acquired her first client — Woolworths Financial Services.
Soon other accounts came in. "And before I knew it I had basically started Mango," she says, and had to balance her studies with managing her new business.
Just 28 years old, Lückhoff is particularly enthusiastic about having managed the communication portfolio for music festival Rocking the Daisies, which she has managed so successfully that its audience, which numbered 1 300 people in 2007 increased to 11 000 in 2009.
The company also boasts clients such as Red Bull and DSTV Online. Luckhoff, who is setting up a Johannesburg office, believes in focusing on "touch points that consumers engage with". Niching is not the way to go, she says, it's better to have "a full communications mix". — Lisa Steyn
Lunch spot: Moema's, Parktown North, Johannesburg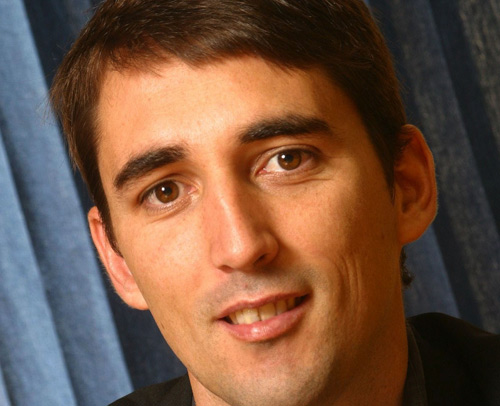 Andy Higgins
CEO and Co-founder, bidorbuy.co.za
While cleaning super-yachts in the Caribbean a few years back Andy Higgins couldn't have guessed he would next be working for a London online trading company — or starting his own local site. Bidorbuy.co.za was meant to be launched in 12 countries, "but after the dot.com crash in 2 000 we had to pull out," says Higgins, who then directed his attention solely at the South African market.
"It was very tough," he says of the site's start up years. "But we now have R30-million in turnover per month. We stuck it out, and it has paid." The company has grown vertically and is now a shareholder of other sites, such as
jump.co.za , jobs.co.za, theclassifieds.co.za site and privateproperty.co.za.
"We have lots of competitors, but they are very small — some are maybe 5% of our size," says Higgins, asserting that Bidorbuy is "absolutely" the biggest site of its kind in the country. The next step? "To launch in Kenya. — Lisa Steyn
Lunch spot: Primi Piatti, Rosebank, Johannesburg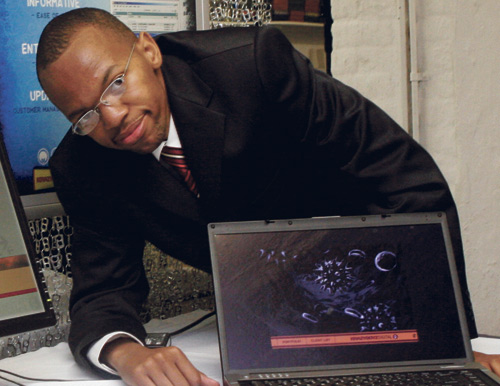 Zibusiso Mkhwanazi
Entrepreneur
Zibusiso Mkhwanazi says one of the biggest challenges of his life is trying to find a way to balance his spiritual life with his work. "If I had it my way," he says, "I'd be in church everyday."
Mkhwanazi started his first web business in his bedroom at the age of 17. Since then, this young entrepreneur has won several awards, including the BBQ Young Business Achiever, the African ICT Achievers and Men's Health Best Man.
This year Mkhwanazi, who has a national diploma in information technology and a post-graduate diploma in corporate law, launched the Mkhwanazi Academy for Christian Entrepreneurship. The NGO's mission is to support disadvantaged communities by "developing and supporting young entrepreneurs in a Christian-based business programme".
The rest of his energy is focused on his business, KrazyBoyz Digital, which boasts clients such as Deloitte, the Development Bank of Southern Africa, the City of Johannesburg and Nelson Mandela Square. But despite his entrepreneurial success, he says one of the high points of his career has been the experience of being recognised, because "being young is always a challenge because of stereotypes. And when you deliver on goods you overcome those stereotypes."
KrazyBoyz Digital started out as a web development company and moved into digital, mobile, social media and online advertising. "Moving it into those realms has been a challenge, especially being the only black-owned digital agency in South Africa."
But he has found that the recipe for his success is to keep up with the trends. "Our business relies on being current and being able to advise clients on what would work on an individual basis." — Vuvu Vena
Lunch spot: Steers, Rosettenville, Johannesburg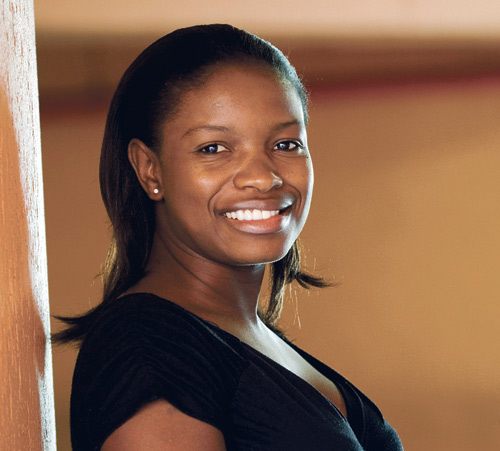 Amelia Vukeya-Motsepe
Volunteer Attorney: Pro Bono.org
Amelia Vukeya-Motsepe believes that law empowers those who don't have a voice.
Born and raised in Soweto, Vukeya-Motsepe, a senior associate at Bowman Gilfillan, also volunteers as an attorney at Pro Bono.Org, an HIV legal clinic, assisting those who cannot afford legal advice, and is a cofounder of 18twenty8, an organisation that supports young township women.
Vukeya-Motsepe interrupted her articles to work as a researcher for Justice Kate O'Regan at the Constitutional Court and subsequently worked with the South African Institute for Advanced Constitutional, Public, Human Rights and International Law.
She was awarded a scholarship to study law at the prestigious Georgetown University Law Center in Washington, DC, then moved on to an internship with the American Bar Association. She returned to South Africa in 2007 to a job as an attorney with the AIDS Law Project. — Yolandi Groenewald
Lunch spot: Wang Thai, Sandton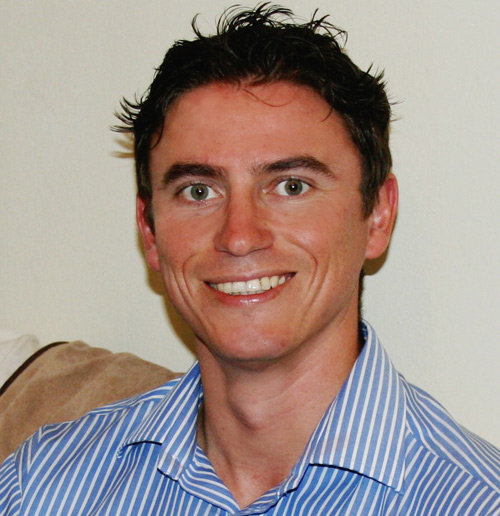 Nick Ferreira
Research Clerk, Constitutional Court
How do you reconcile a government's obligation to uphold its citizens' basic human rights with the limitations imposed by time, cost and capacity? It's a question that has troubled Nick Ferreira and to which he has dedicated the better part of a decade, studying through the prism of philosophy at Oxford University.
But there's absolutely no doubt in his mind: questions of feasibility are a simplistic way to undermine communities' fights to access their basic rights. Now a clerk for Justice Edwin Cameron at the Constitutional Court, Ferreira is on the cusp of becoming an advocate at the Johannesburg Bar, where he plans to use the power of litigation in favour of greater equality and social rights.
Ferreira, who realised relatively late in his career that he wanted to be a lawyer, studied simultaneously for his DPhil at Oxford and his LLB at Unisa to catch up — a superhuman feat by any standards. —Lionel Faul
Lunch spot: Trieste Café, Greenside, Johannesburg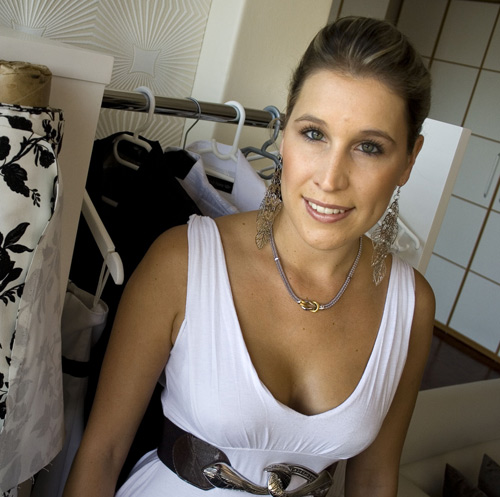 Abigail Keats
Owner: House of Abigail Keats
It was difficult for Abigail Keats's father to accept that she didn't want to go to university. But dreaming big is what she does best.
So, after qualifying at the local London International School of Fashion Design, she went on to set up her own fashion company, the House of Abigail Keats. And having been given the opportunity to show some of her designs at the Audi Fashion week two years ago, Keats received immediate recognition: she was named "Designer of the Month" by Elle and "Designer to Watch" by Cosmopolitan.
Since then she has exhibited in each seasonal fashion week and has been invited to show her collections in New York, Miami and Dubai.
"The vision and long-term goal is to establish an internationally acclaimed label and successful business that
is proudly South African," says Keats.
And she is well on her way towards doing so. In May, the House of Abigail Keats will launch a high-end fashion boutique in Sandton.
The "design philosophy will move with the times, but it is essentially based on an exclusive contemporary fashion label that caters to women who look to infuse style, glamour and sophistication into their wardrobes and lifestyle," says Keats of her label. "It embodies bespoke fashion and draws inspiration from both the contemporary and the classical."
An artist at heart, the 23-year-old, who is constantly encountering things "that are not in the textbook", sees her biggest challenges as "bridging the gap between fashion design and the business world" and "learning through experience". Lisa Steyn
Lunch spot: Tasha's Café, Atholl Square, Sandton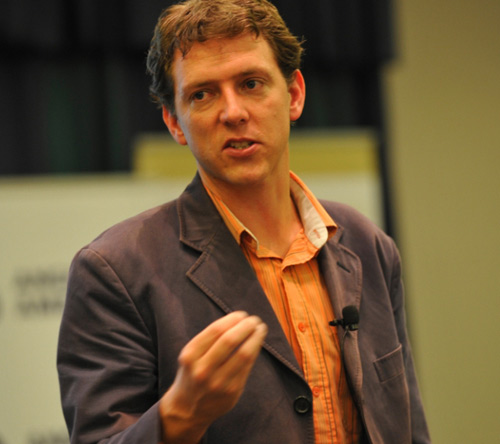 Anthony Prangley
Manager, Gibs Dialogue Circle
A founding member and now the manager of the Dialogue Circle at the Gordon Institute of Business Science, Anthony Prangley has turned optimism about South Africa into a profession.
When he graduated with a geography honours degree from Wits he was coaxed by a "crazy Columbian guy" to go to South America to study anthropology. Prangley says he soon became embarrassed by "how little I knew about South Africa — I had been to London five or six times," he says, "but never to Soweto."
He returned home and worked in rural Swaziland, Mozambique and South Africa. He then started the Gumboots Foundation, which funds grassroots projects that do great things in disadvantaged communities.
"It was at the time when the rand was plummeting and a lot of people were going overseas," says Prangley, who elicited funding from South Africans living abroad who still wanted to contribute to the country. The urban gumboot-dancing group,
Affirmative Action, is another initiative Prangley helped start, almost five years ago. He still does public performances with the group when he finds the time. — Lisa Steyn
Lunch spot: Mom's house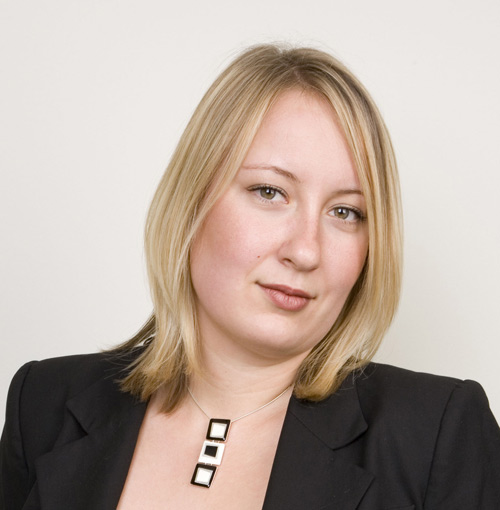 Tania Steenkamp
Lawyer
Tania Steenkamp is a world leader in arbitration law and a member of the Regional Coordinating Committee for Africa, the Middle East and Turkey. Her work, she says, marries public international law with arbitration law.
Steenkamp, who has a law degree from North West University, says her job has afforded her the opportunity to work abroad, where she has "gained experience in a field that not many people in South Africa have in-depth knowledge about. "
She never planned to go into arbitration law, her main interest was public international law. But when she was approached by a firm that specialises in both, Steenkamp found her true love.
She currently works for Edward Nathan Sonnenbergs and is the representative for Africa on the International Chamber of Commerce's Young Arbitrator's Forum.– Vuvu Vena
Lunch spot: Wang Thai, Sandton, Johannesburg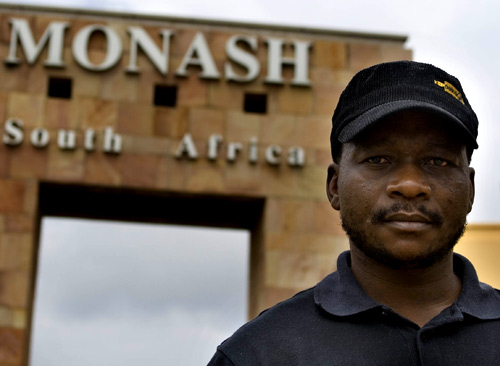 Xolani Mtshizana
Entrepreneur
While many people are busy castigating Julius Malema, Xolani Mtshizana is thanking him. The anger and betrayal he felt at Malema's statements spurred him into action. He developed Keep Digging, a magazine that helps people to help themselves — and the community.
Mtshizana based the content (which focuses on social entrepreneurship, innovation, creative thinking, ethical leadership and social enterprise) on his own experience. He grew up in Mdantsane in the Eastern Cape and, when he finished school, because tertiary education wasn't an option, he started his own company, laying tiles. From there he moved on to his own clothing label, Mara, which became a bottled water brand as well.
He worked for a time at an advertising agency before leaving to start his magazine. Keep Digging is distributed in townships at R2 a copy, "so that people can get the content," says Mtshizana.
Monash University saw a copy of the magazine and offered him the chance to do a degree in politics, international relations and economics — on a full scholarship. He and his wife continue to publish Keep Digging. — Tarryn Harbour
Lunch spot: Mugg & Bean, anywhere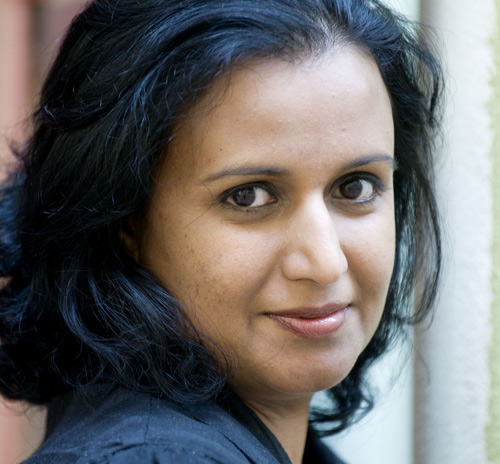 Kaajal Ramjathan-Keogh
Head: Refugee and Migrant Rights Programme, Lawyers
for Human Rights
Kaajal Ramjathan-Keogh was seven months pregnant and pretty much immobile when hundreds of refugees and foreign nationals lost their livelihoods in the xenophobic violence of May 2008.
Like a grand master at her chessboard Ramjathan-Keogh had to deploy her staff to different parts of the country.
Their job was to monitor the attacks on immigrants, help them replace crucial asylum documents lost in the chaos, and assist them in laying criminal charges against the perpetrators.
Ramjathan-Keogh joined Lawyers for Human Rights in 2002, having studied at Oxford University's Refugee Studies Centre. Her specific area of interest is providing legal assistance to children. She has worked towards ensuring that refugee and migrant children are enrolled and registered in schools, and can access health care and documentation.
Her current challenge is to develop a process to assist children stranded here without papers or guardians; such children need to be reunited with their families, or helped to stay legally in South Africa.
The Refugee and Migrant Rights Programme provides legal assistance to more than 15 000 refugees, asylum seekers and migrant workers every year. On Ramjathan-Keogh's watch the programme has won a series of precedent-setting court challenges.
These include a 2004 ruling that barred the department of home affairs from detaining unaccompanied children at the Lindela Repatriation Centre near Krugersdorp, and a 2010 ruling that prevents home affairs from detaining asylum seekers for more than 120 days.
Ramjathan-Keogh says: "I enjoy challenging unjust laws, especially where this makes significant and positive changes in people's lives."
Lawyers for Human Rights has been nominated for the Nansen Refugee Award in 2010, awarded by the united Nations High Commissioner for Refugees in recognition of its outstanding service to refugees. — Lionel Faull
Lunch spot: Trattoria Renato, Emmarentia, Johannesburg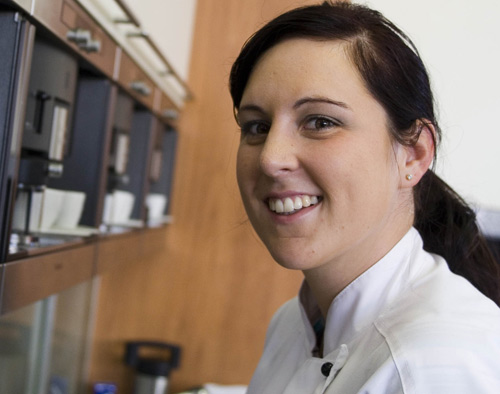 Jodi-Ann Pearton
Founder, Food Design agency and Cookie Design Emporium
Durban-born Jodi-Ann Pearton finished high school in Johannesburg and went on to do the first year of a BSc in veterinary science at the University of Pretoria. But, like many first years, Pearton had rushed into picking a course and soon found she wasn't happy with her choice.
At the end of the year Pearton decided she needed to take time off from studying, and wanted to do something "fun".
Having achieved 95% in home economics in high school, she thought it would be cool to take a year off and "go cheffing".
She went off to the Silwood Kitchen, a cookery school in Cape Town, for a year — and ended up completing a three-year culinary course.
"Afterwards I worked in and around Cape Town learning from incredible chefs," she says. Next Pearton took a job at Nando's as an international development chef before opening her own company, The Food Design Agency, in 2008.
The company, the most successful business of its kind in the country, offers food styling, product development and training.
Pearton, who, in 2005 was selected to join the South African Chefs Association's culinary team, has won the Chef of the Year award three times in a row and the prestigious "By Invitation Only" competition in 2009, among numerous other accolades. — Lisa Steyn
Lunch spot: Bread and Wine, Franschhoek, Western Cape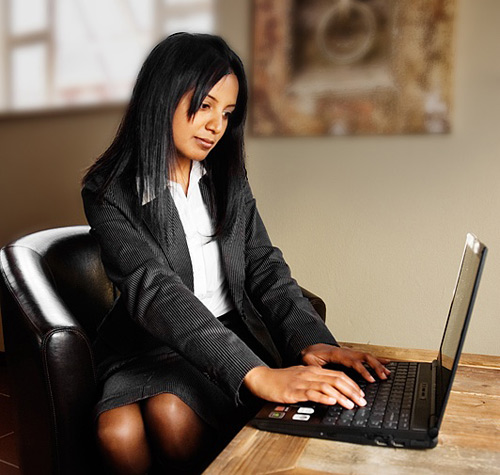 Pria Chetty
Founder: Chetty Law
Chetty Law is the only law firm of its kind in the country — it deals exclusively with technology and innovation law, and operates with a progressive outlook. Its founder, Pria Chetty, believes strongly in her firm's slogan: being "legally relevant yet considerably innovative".
With her law degree in hand, she went on to specialise in electronic and intellectual property law, and started her own firm because she saw a need for legal services in the information communications technology (ICT) industry.
She says she finds her job exciting and enjoyable; that because of the nature of the work, she gets to spend time legitimately on Facebook and Twitter; and that she and her colleagues often do "the Boston Legal thing" and have evening balcony chat sessions — although with hot chocolate instead of whiskey. — Tarryn Harbour
Lunch spot: Primi Piatti, anywhere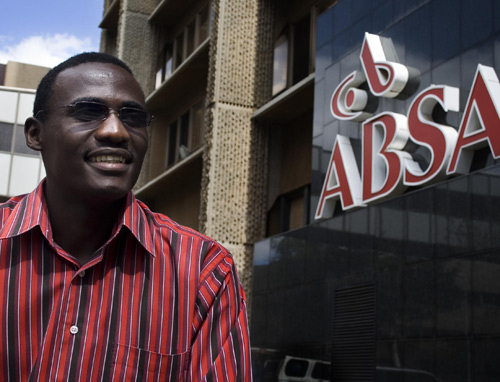 Pie-Pacifique Kabalira-Uwase
Business Systems and Data Analyst, Absa
Pie-Pacifique Kabalira-uwase got where he is through a hole in the fence.
As a 21-year-old fleeing a lifetime of ethno-political persecution in Rwanda, he was hell-bent on getting to Madagascar.
Then, sitting in an internet café in Maputo, Kabalira-uwase met a Congolese former UN volunteer.
"Go to South Africa," the volunteer told him.
Kabalira-uwase, who could not speak English, was reluctant. He wanted to go to a Francophone country, and had heard that foreigners were the target of xenophobic attacks over the border in KwaZulu-Natal.
But the man was adamant. So, a boat trip, a bakkie ride and several bribes later, Kabalira-uwase arrived in Durban where he was welcomed by the Rwandan community, who helped him apply for asylum.
By law, Kabalira-uwase had the right to study. But the university of Natal refused to give him a study loan, arguing that he was a foreign student. He went from office to office, speaking with deans and directors, until the matter landed up in the university senate.
Meanwhile, he worked as a car guard on the Durban seafront. When he was finally given a temporary student card, the study loan did not come through for months. He survived on macaroni and bread, bought with the copper coins he kept in a hessian rice bag.
"I suffered from depression and anxiety, knowing that without an education there was no future for me, and there was no back-up plan," he says. Slowly, though, things fell into place. In 2006 Kabalira-uwase was selected as a Mandela Rhodes Scholar and graduated with a BSc. Absa brought him on board in 2008.
"I've had first-hand experience of the conflicts in Africa, and I believe that our generation has inherited the onerous task of healing the continent.
Experience in the business world is a necessary component of what I want to do, which is to help build a sustainable and inheritable Africa for future generations," he says. — Lionel Faull
Lunch spot: Tranquility Restaurant, Johannesburg Botanical Gardens, Emmarentia, Johannesburg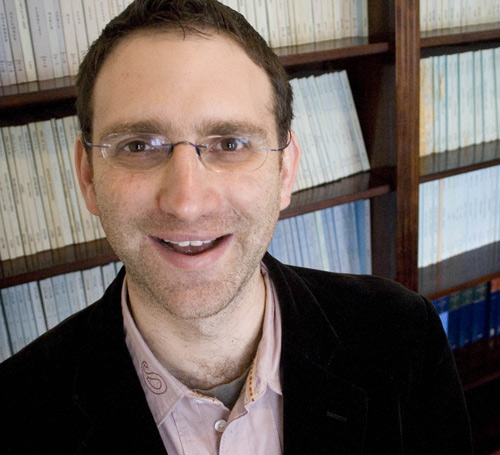 David Bilchitz
Director: South African Institute for Advanced Constitutional,
Public, Human Rights and International Law
David Bilchitz grew up in a family that abhorred the social injustice of apartheid and its pass laws — and it was this consciousness that drove him into the work he does.
An attorney, professor and director of the South African Institute for Advanced Constitutional, Public, Human Rights and International Law (SAIFAC), Bilchitz matriculated the year South Africa became a democracy.
"As a white South African, I benefited from apartheid — though I never actively played apart in perpetuating it — and so feel a moral responsibility to make a contribution to undoing its legacy," he says.
It was during his studies that Bilchitz became passionate about using the law to transform South African society.
After studying law at Wits he won a scholarship to do his PhD at Cambridge university, later clerking for former Constitutional Court Chief Justice Pius Langa.
An associate professor at the university of Johannesburg, Bilchitz has published numerous papers and journal articles and spent time as a visiting senior research fellow at Wits. But his work is not simply academic. Engaging with the realities of many South Africans is key to what he does. And as a gay Jewish man, Bilchitz has had to confront his fair share of prejudice and bigotry.
"The spaces I inhabit do not allow me to insulate myself from the daily realities and hardship of life faced by so many and inspire me to do work that is both relevant and engaged with the society around me," he says.
He has been a vociferous campaigner for the rights of gay and lesbian people, working as a legal advisor to key gay community organisations in their bid to win marriage rights for same-sex couples. Bilchitz is also a lay preacher to the small, close-knit Jewish community in Hillbrow, a gifted pianist, a vegetarian and an avid animal rights activist. — Lynley Donnelly
Lunch spot: Ninos, Braamfontein, Johannesburg
Rob Burrell
Managing Director: mukuru.com
Rob Burrell is a serial entrepreneur of the Richard Branson kind. At 31 he has already tried, unsuccessfully, to shoot an independent film and launch an international calling card to get around restrictions in Zimbabwe, his homeland.
A diehard innovator with a desire to help his fellow Africans rise above their restrictive environments, Burrell set up Mukuru.com, an online platform that enables Zimbabweans, and other dispersed nationals, to transfer money back home.
In six months Mukuru.com grew its customer base from 300 to 10 000 and later picked up a swanky innovation award. The idea may have started in London, where he spent six years building a following for his band, Mann Friday, but its heart is firmly rooted in Africa.
So what's next? MukuruMusic — a socially conscious platform that will enable grassroots musicians to sell their music and collect royalties online. — Cat Pritchard
Lunch spot: Bombay Bicycle Club, Cape Town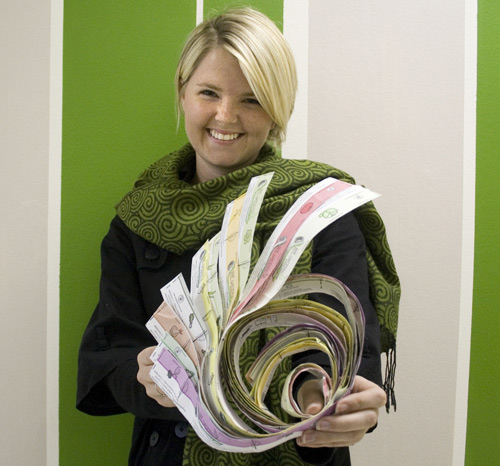 Claire Reid
CEO and Founder: Reel Gardening
Claire Reid sat in the bare soil where she was to plant her veggie patch, tape measure lying between her knees, and very frustrated. Her father had said if the 16-year-old grew her own vegetables he would happily purchase them from her rather than from the local supermarket. "I had to buy four kilograms of compost, five different kinds of fertiliser and a packet of 500 tomato seeds when I only needed three or four."
At this point Reid thought there had to be a design solution to such a problem, "mainly to help myself ". And that is how Reel Gardening began.
Reid invented biodegradable strips that encase seeds placed apart at the correct distance and with appropriate feed already inside. The glue used is water-soluble and all seeds and fertilisers are organic.
Reid intentionally designed the strip-producing machine to be manual in order to save energy. By enabling would-be gardeners to buy three or four metres of tomatoes Reid has made gardening cost-effective and simple for those who really need it.
Reel Gardening is often called on by non-profit organisations to set up food gardens in local communities and educate people in how to look after a garden.
Reid, who is completing her master's degree in architecture at the university of Pretoria, sees the symmetry between architecture and gardening as obvious. Involved in a project for cost-effective housing that will build two-bedroom, one-bathroom houses with running water and solar power within weeks, Reid has also supplied the "garden in a box" , which can supply fresh produce to a family of six within 30 days.
Reel Gardening only opened its offices on February 12 this year but already employs eight working mothers.
"We aim to have 50 employees by the end of the year," Reid says. She is also training employees to take on larger tasks such as acquiring administration and computer skills. "My employees who want responsibility can have as much as they want to take on, and I will help them do so," she says. – Lisa Steyn
Lunch spot: Mantra, Parkhurst, Johannesburg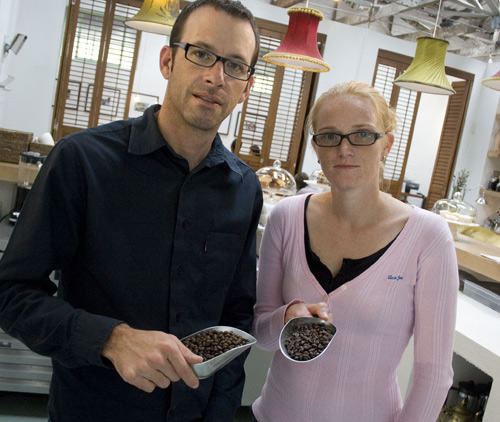 Jonathan and Sarah Robinson
Founders: Bean There Fair Trade Coffee Co
The warm, sweet smell of delicious African coffee at Bean There, at 44 on Stanley, is intensely inviting. Finding out that brother and sister team Jonathan and Sarah Robinson have founded the first and only fair trade roastery in the country makes the brew even more delectable.
During a stay in Canada Jonathan met a man who deals in fair trade coffee and soon brought the idea back home to Jo'burg.
Sarah, studying political science in Canada at the time, worked as a barista at Starbucks before returning to South Africa to join her brother in his venture.
Of fair trade, Jonathan says: "The word itself is the best way to describe it: it is trading fairly and paying the producers a fair price for their coffee." With the coffee market fluctuations, the "price they get is sometimes less than the actual cost of production".
The Robinsons have travelled Africa in search of high quality coffee and offer the farmers an appropriate price. The six different beans on offer are sourced from communities in Rwanda, Ethiopia, Kenya and Tanzania.
"We don't buy coffee from places where we don't have relationships," says Jonathan. "We aim to support a community for several years – we are committed to change."
But it is not simply fair trade that makes Bean There coffee the bean of choice for high-end clients around the country, from & Beyond (formerly CC Africa) to Le Quartier Français, it's quality.
"We never want to guilt people into buying our coffee," say the siblings.
"So much of our business is about education," says Sarah.
"The number of people involved in the whole process and the time and effort it takes. We educate people on things from the origins [of the coffee] to how to make good coffee at home."
The coffee shop, they say, is "a cool place to work from and a way to showcase the product " .
And the future? "Given enough coffee, we can rule the world," says Jonathan. — Lisa Steyn
Lunch spot: Salvation Café, 44 Stanley, Milpark, Johannesburg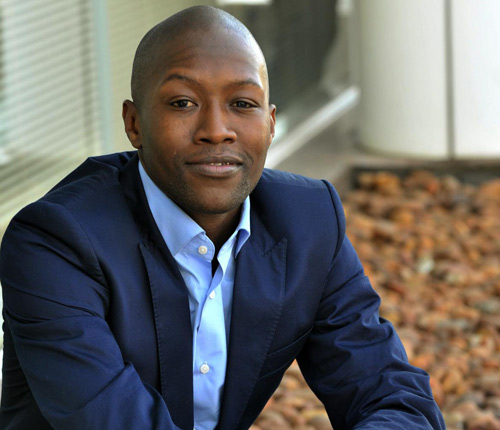 Mandla Sibeko
Chairman, Netflorist SA
Thriving entrepreneur Mandla Sibeko believes his impeccable business sense comes from living with his grandmother in rural Mpumalanga. He would help her make soup and sell it to factories in the area.
"Watching her try to make a living through that taught me a lot about good business," he says.
Sibeko knew when he was in high school that he wanted to be a businessman and said so publicly when he appeared as a member of a youth panel on the Felicia Mabuza-Suttle show.
Fresh out of university with a BA law under his belt Sibeko landed up working for Love-Life — "by default" , he says.
Several years later, he started his first company — Born Free Media — with two partners. "When I started, I was receiving no salary," says Sibeko, who contributed R10 000 to the initial R30 000 capital of the company.
Born Free Media went on to make award-winning shows, some of which Sibeko is proud to have produced and created.
Now the entrepreneur, who was named a World Economic Forum Young Global Leader in 2010, seems to have a proverbial finger in every pie. He is one of three directors of Icon South Africa, chairman of Netflorist SA, a director and shareholder of Identity Signs and co-owner of the Pick n Pay in Kliptown, Soweto.
Sibeko's business interests have varied from media to retail and he says that "the one thing that has driven me is that — I have always invested in my passions". In his case, that is clearly a recipe for success. — Lisa Steyn
Lunch spot: Tortellino D'Oro, Oaklands, Johannesburg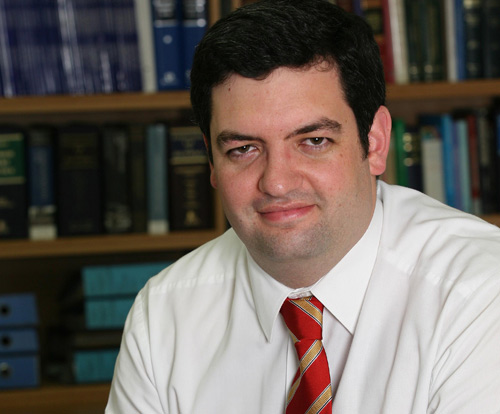 Steven Budlender
Advocate: Johannesburg Bar
For Steven Budlender the best part of a court appearance is standing up to present an oral argument.
"It's both nerve-racking and utterly exhilarating," he says. Budlender has appeared in numerous cases before the Constitutional Court and has won two landmark victories – one for children's rights in the Centre for Child Law case, and a socio economic rights victory in the Joseph case. He has also appeared regularly in the Supreme Court of Appeal and in high courts throughout South Africa, on constitutional and non-constitutional matters.
According to one of his colleagues, "he's in a field where experience is king. It shouldn't be possible to have the kind of practice he has until one is at least 45 or so. He's 31."
For now, Steven is looking forward to more of the same: "If I can spend another 10 years doing what I have for the past five, then bring it on." — Lionel Faull
Lunch spot: Scusi, Parkview, Johannesburg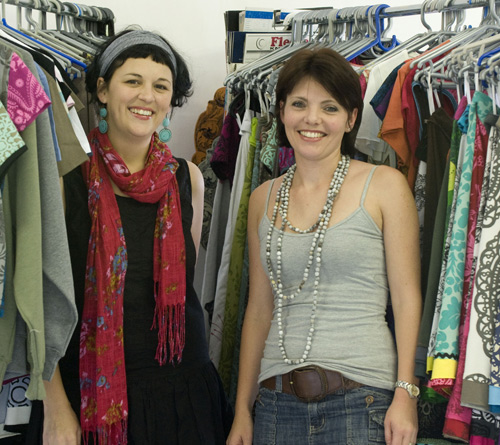 Lise Butler and Amanda Haupt
Co-founders: The Design Team
Lise Butler and Amanda Haupt first met as students while studying for their BTech degrees in textile design and technology. At the completion of the four-year course they decided to open The Design Team, a textile design and print company.
The two friends lectured at Pretoria Technikon (now the Tshwane university of Technology) for two years and used the facilities while concurrently running their business.
"We never really had capital," says Butler. "One job basically paid for the next."
The pair did, however, ask their department at the Technikon to fund a stand at the Decorex expo and it was there that Loads of Living placed "a substantial order" with The Design Team and, 10 years later, they are still clients.
The Design Team has grown exponentially since then, doubling its turnover every year for the past three years and
now looking to expand. "We add to our staff almost on a monthly basis," says Butler.
The work force now numbers 26, all with little or no prior experience in the textile industry. The business operates seven days a week and Butler and Haupt are considering introducing night shifts to keep up with the demand.
What makes this dynamic duo remarkable is that they do all their design and printing in-house. "It is a collaborative process," says Butler. "We develop stuff together – we produce and print everything from scratch."
But, she says, "it's not just about design, but about creating a sustainable business". — Lisa Steyn
Lunch spot: Tasha's Café, Atholl Square, Sandton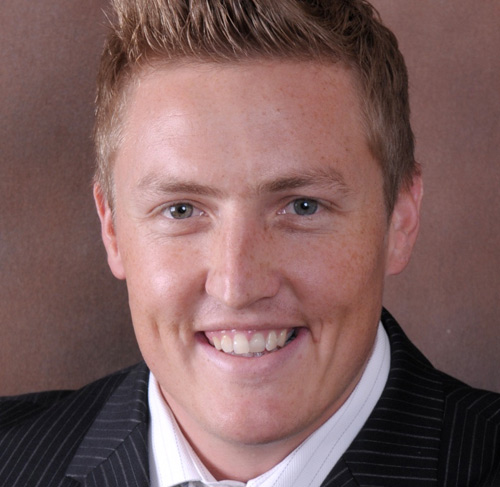 Sven Laurencik
Director: Eversheds Attorneys
It took Sven Laurencik three years to progress from being a junior associate to a director at Eversheds. Most corporate lawyers would take twice the time.
But Laurencik says it was a sort of domino effect that landed him where he is.
As a newly admitted junior associate in 2007, he was seconded to represent Tyco, a $50-billion multinational company. Then, on the back of the Tyco deal, Routledge Modise Attorneys, as Eversheds was then known, was approached by Eversheds International to merge into the company's global network, which transformed Eversheds into the largest law firm in South Africa.
Now Laurencik heads the team that handles outsourced legal work from the united Kingdom.
He's also spearheading a third department, which is carving out a different function for law firms in South Africa by providing business solutions, in addition to legal ones. — Lionel Faull
Lunch spot: Tasha's Café, Morningside Shopping Centre, Sandton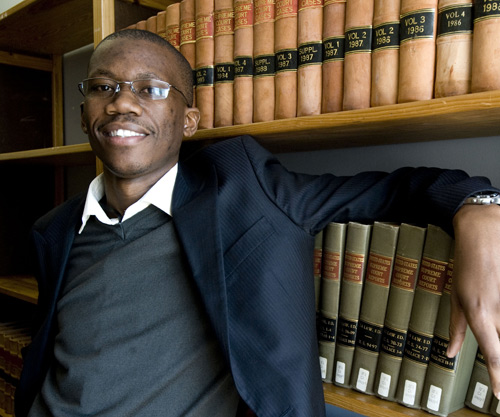 Tembeka Ngcukaitobi
Director: Constitutional litigation Unit, Legal Resources Centre
Tembeka Ngcukaitobi was the most junior member of the Legal Resources Centre (LRC) in Grahamstown when the groundbreaking social grants class action suit, Ngxuza v MEC for Welfare, went all the way to the Supreme Court of Appeal, and the LRC won.
As the only isiXhosa-speaking lawyer in them office Ngcukaitobi criss-crossed the former Transkei, taking statements and explaining the case's implications to the people involved. Now he directs the LRC's constitutional litigation efforts from Johannesburg, having spent a year as clerk to former Chief Justice Arthur Chaskalson and seven years in interest litigation with Bowman Gilfillan.
Ngcukaitobi also serves on the South African Law Reform Commission, which advises Parliament and the executive on the constitutionality of laws from both the pre- and post-apartheid eras.
"I am dedicating the skills at my disposal to resolving the structural inequalities in our society, be it as a lawyer, an SC [senior counsel], a policymaker, or a judge," he says. —Lionel Faull
Lunch spot: Mastrantonio, Illovo, Johannesburg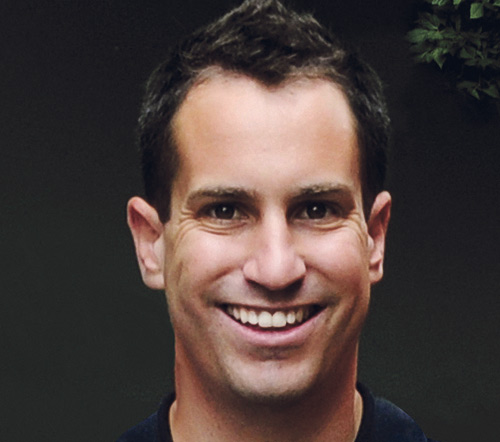 Silas Howarth
Director: Sexpo and Extreme Fighting Championship
Director of Fine Point Productions and Expo Works, Silas Howarth maintains that just because he started Sexpo does not mean he is a dirty bastard.
"We decided if we were going to do an expo we would make it different and fun," he says. "To be perfectly honest, I can't stand normal expos."
Howarth is now co-director with his two younger brothers, Cairo and Calvin, and they believe they have found a niche that no one else was willing to explore.
"Everyone was talking about it, but no one was doing it from an entertainment perspective," he says of the immediate success of Sexpo.
Expo Works has also begun hosting the Extreme Fighting Championship (EFC), a mixed martial arts event that is growing increasingly popular, and the Howarths are already enjoying immense success with this venture.
"I think what enabled us to make EFC and Sexpo so successful so quickly is our marketing background, which enabled us to understand the market," he says. — Lisa Steyn
Lunch spot: La Campagnola, Bryanston, Sandton
Nicole Fritz
Director: Southern African Litigation Centre
Nicole Fritz was never very sure she wanted to be a lawyer. Even though she was politically active at university and
admired lawyers who had worked on behalf of detainees under apartheid, a brief stint shadowing a conveyancing partner at a Johannesburg law firm convinced her she might "die very early of boredom". Fritz intended to be a journalist.
As an undergraduate in Pietermaritzburg, she worked on the student newspaper, winning a competition to intern at the Mail&Guardian. But after six weeks in the newsroom, covering sports, and time spent in London that ground down her hopes of joining the English media establishemt, she returned to Wits to complete an LLB.
It was there she discovered that law, "although at times deeply dreary, could also be hugely stimulating and exciting –particularly public and constitutional law" Fritz distinguished herself early on. She worked at the Constitutional Court as clerk to Judge Richard Goldstone at a time when the court, as she puts it, was "in its beginning years, when it was issuing judgments that have laid the foundations for our democracy " .
As a Hauser Global Scholar she earned an LLM in international legal studies from New York University and has taught at Wits School of Law as well as New York's Fordham School of Law.
She is currently the director of the Southern African Litigation Centre, which supports human rights and the rule of law in the region. She has also worked with the National League for Democracy in Burma and, last year, addressed a conference of Iraqi and Kurdish parliamentarians on reconciliation.
"Legal systems," she says, "are the frameworks within which we structure, order and plan our lives. At their most evolved, legal systems help us flourish, not just guaranteeing the most basic rights." — Lynley Donnelly
Lunch spot: The Patisserie, Illovo, Johannesburg
Yusuf Randera-Rees
CEO: Awethu Project
Yusuf Randera-Rees believes in this country. He is convinced that there is a wealth of hidden, untapped potential in its people and that the high rates of unemployment are the result of lack of opportunity, not lack of talent.
Randera-Rees was born to a Muslim South African father and a Welsh mother.
His parents were not allowed to marry under apartheid law but despite this – or maybe because of it – he is determined to do his part in making the country work.
He grew up in Johannesburg and was elected junior mayor of the city while he was at Crawford College. After high school he went to Harvard university in the united States on a full scholarship to study economics, graduating with honours in 2005; then he spent a year working in investments at Credit Suisse in Switzerland before becoming a South Africa-at-Large Rhodes Scholar and furthering his studies at Oxford university.
There he completed his MSc in economics and African studies — a combination he feels gave him a deeper understanding of business on the continent.
It was while he was studying at two of the world's most prestigious universities that Randera-Rees realised that the future world leaders he met there were not supermen (or women); they were simply talented people who had had resources invested in them. Working from this premise, when he returned to South Africa he set up the Awethu Project — a sort of academy for entrepreneurs – with Ryan Pakter, his classmate from both Crawford and Harvard.
What Awethu does is identify talented individuals – through wide-scale recruitment drives and a series of tests — and then pour resources into them for two and a half years. Those chosen will essentially be made CEOs of their own companies as well as receive focused attention from young lawyers, consultants, auditors and fellows from Harvard who will come over for six months at a time.
The project is currently in the final stages of candidate selection, and will hopefully be under way by July — and on its way to really changing how South Africa works. —Tarryn Harbour
Lunch spot: Canteen, Arts on Main, Johannesburg