Mendelow, who acts for mining company Imperial Crown Trading (ICT) in its ongoing legal battles with Kumba Iron Ore subsidiary Sishen Iron Ore, continued his testament in Breytenbach's disciplinary hearing, which entered its eighth day on Wednesday in Silverton.
A complaint, written by Mendelow to the national director of public prosecutions in October last year regarding allegations that Breytenbach had "an unnaturally close relationship" with the legal counsel for Sishen, advocate Michael Hellens SC, propelled an investigation into the senior prosecutor by the National Prosecuting Authority.
Breytenbach has pleaded not guilty to the 16 charges brought against her by the NPA after she was suspended in April.
After a late start on Wednesday morning, Mendelow picked up from where he left off on Tuesday and continued with his evidence in chief.
Mendelow claimed that affidavits, which had formed part of a search and seizure warrant application – to raid ICT's offices in July last year – were drafted by Hellens on behalf of Hawks investigators, who then only had to sign them.
Trengove shortly objected to Mendelow's evidence however, saying: "He is not here to argue or decide the case. It is not the task of a witness to evaluate evidence and then to decide what is true or not."
Mendelow is testifying on charges that Breytenbach acted in favour of Sishen, during the ongoing criminal investigation, which erupted over the awarding of prospecting rights for the Northern Cape Sishen mine by the department of mineral resources.
The NPA claims that Breytenbach showed bias in the criminal investigation into alleged fraud and corruption in the high-profile mining rights dispute.
Mendelow referred to several emails sent from Hellens to Breytenbach during the course of last year, in which he attached draft affidavits to be used in the warrant application by Lieutenant Colonel Sandra van Wyk, who led the police's investigation into alleged fraud committed by ICT.
"The application consisted of affidavits and warrants. Those were indeed drawn by Advocate Hellens and sent by email on July 24 2011 to advocate Breytenbach. All the emails were forwarded to Breytenbach, who was evidently coordinating all these initiatives and was the point of contact," Mendelow said.
He then referred to a replying affidavit deposed by ICT chief executive Phemelo Sehunelo to be used in ICT's application regarding the warrant, in which Sehunelo made "pertinent allegations of Hellens's improper involvement in this process. The allegations made by Sehunelo were entirely true," Mendelow claimed.
It was at this point Trengove raised his objection to the chair attorney Sandile July.
"He says I have this evidence and I have that evidence and now I will tell you what the truth is, but that is the job of the tribunal. He shouldn't argue or decide a case," Trengove argued.
July surmised that although Mendelow was making inferences, it was he who will ultimately make the decision.
NPA advocate William Mokhari interjected and denied that Mendelow was inferring. Mokhari said he just wanted to ensure that the witness covered any issues on which he could possibly be cross-examined on later – saving him from the same fate faced by the NPA's first witness Hercules Wasserman during cross-examination.
"Whatever he [Mendelow] infers is of little consequence," Mokhari said to laughter from both sides.
* Got a tip-off for us about this story? Email [email protected]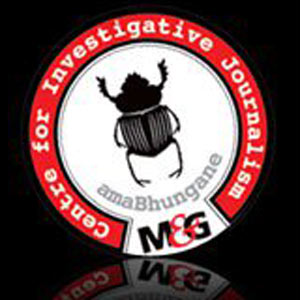 The M&G Centre for Investigative Journalism (amaBhungane) produced this story. All views are ours. See www.amabhungane.co.za for our stories, activities and funding sources.