Sandile July, the attorney presiding over the disciplinary hearing of suspended prosecutor Glynnis Breytenbach recused himself from the matter this morning, but he did not hold back when he dealt with the National Prosecuting Authority's reasons for wanting to replace him.
July, a director at Werksmans Attorneys recused himself from the case after the National Prosecuting Authority claimed his position at the law firm created a perception of bias, as Werksman's represents ArcelorMittal SA in matters relating to the multi-billion rand legal battle between Imperial Crown Trading (ICT) and Kumba Iron Ore.
However, July told the hearing: "This has nothing do with me being a director at Werksmans. It has everything to do with the questions I have asked Mr Mendelow."
Ronnie Mendelow is a lawyer for ICT and the NPA's witness testifying against Breytenbach this week.
"He [Mendelow] was feeling so uncomfortable over the questions I was asking. When there was a feeling on the July 23 [regarding potential perception of bias], the feeling was that I should proceed.
"But that feeling changed because I asked the wrong questions, which made Mr Mendelow feel uncomfortable. This application [for my recusal] comes from Mr Mendelow and ICT.
"I hope this hearing is not going to be controlled by people who happen to be controlled by the complainants who tell the NPA how to run the hearing," July said.
"It is correct to say Werksmans represents ArcellorMital, details of which I don't know. They [NPA] seek to suggest, I should or I ought to know about that relationship. But I don't know the details of the matter between Arcelor, Kumba and ICT. I don't get paid for what other persons do at Werksmans," July said.
Earlier this week there had been questions regarding the ambit of the first five charges against Breytenbach, when Mendelow referred to letters he said had been drafted by Hellens to be used by senior police investigators in the matter against ICT. Trengove objected: "He has no other evidence whatsoever. All he can say is that they were sent from his office, I don't know why he says they were drafted by Hellens."
July interjected and questioned the relevance of the evidence pertaining to the letters: "I don't know how the issue of the drafting of the letter is going to help me to deal with these charges, because the charges do not deal with the letters."
Mendelow, who appeared agitated by this, read out loud from the charge sheet: "Count one is improper conduct in that advocate Breytenbach colluded with legal counsel for Kumba by exerting improper influence in the course of the criminal investigation."
Mokhari surmised that this charge "would then allow the witness to testify about other documents." July continued however, "I don't see how these letters would exert pressure or influence."
Mokhari shot back that Mendelow, "is trying to show the totality of Advocate Hellens [involvement], which points to him being the guiding force."
July referred to the affidavit for the NPA's application for his removal as chair.
"In the affidavit it says that I said Mr Mendelow should not testify about the letters from Hellens SC because they are not relevant, I don't remember saying that. That is why I want this affidavit to be commissioned, because the things being said in it I didn't say them.
"I am convinced this application it comes from Mr Mendelow and his firm. I have never heard a situation where a complainant would be in charge of a hearing, telling the employer [NPA] how the hearing should go.
"But I have made my decision, I am not going to proceed as chair," July said.
Breytenbach's advocate Wim Trengove SC responded to July's recusal.
Trengove pointed out that at a meeting between the defence, the NPA and July last month: "We were agreed that we did not believe that was for one moment grounds for your recusal [Werksmans link].
"That was almost a month ago, nothing has happened since then. Except that Mr Mendelow gave evidence and the affidavit tells us what it was about his evidence about what concerned the NPA.
"The description where they noted what they contend were your 'interferences with Mr Mendelow's evidence' you have placed on record, their rendition of the facts is wrong. With respect even if they were correct, the implication is clear: you played the role of a chairperson, your role was, to our mind extraordinarily gentle and tolerant of a witness who came here, took control of his own evidence and gave us a lecture over three days."
Advocate William Mokhari for the NPA replied, "I am not going to respond. It would be arbitory."
The matter is on hold until a new chair is appointed by the NPA.
* Got a tip-off for us about this story? Email [email protected]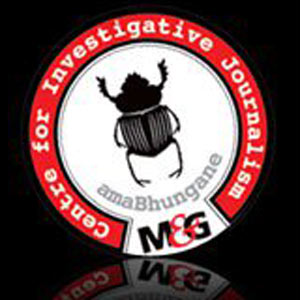 The M&G Centre for Investigative Journalism (amaBhungane) produced this story. All views are ours. See www.amabhungane.co.za for our stories, activities and funding sources.