Wearing a fashionable pale-green suit and in the company of seven bodyguards, all eyes were on him and his entourage, who were travelling in two top-of-the-range Mercedes Benz vehicles – one a shiny four-by-four SUV with the registration number 1 GOD, and the other a black sedan.
Mdluli's entrance, and his subsequent testimony, suggested a man with a cast-iron ego. Despite persistent allegations linking him to the murder of Oupa Ramogibe, he seemed at ease in the dock. At one point he described himself as "a proud intellectual".
He stood throughout his testimony, even though magistrate Jurg Viviers told him that he could take a seat if he wished. He smiled on a number of occasions; on Wednesday he even winked at the public gallery while being cross-examined and laughed at the lead state prosecutor, Kholeka Gcaleka.
He also frequently played to the gallery. On Wednesday, he made a joking reference to "a small ugly picture" of himself used in the Sowetan newspaper and indicated that he preferred the larger one printed in the Star.
Mdluli was at the Boksburg Magistrate's Court to testify at the inquest into the murder of Ramogibe in Vosloorus on February 17 1999. In their testimony, members of the Ramogibe family have indicated they believe that Mdluli's jealousy about Oupa's relationship with his (Mdluli's) former girlfriend, Tshidi Buthelezi, was the motive for the murder.
In February, Viviers provisionally withdrew criminal charges against Mdluli and his co-accused, Colonel Nkosana Ximba, Warrant Officer Samuel Dlomo and Lieutenant Colonel Mtunzi-Omhle Mtunzi.
The inquest, now in its third week, is an attempt to determine whether those charges should be reinstated, along with additional charges of assault, kidnapping and intimidation.
Going his way
With just a week of the inquest remaining, Mdluli's apparent self-assurance suggested that he believes the inquest is going his way.
His attorneys have argued that there can be no certainty about who killed Ramogibe. The state's legal representatives have based their case on the assumptions and suspicions of witnesses who no longer clearly recall events that took place more than a decade ago.
Mdluli argued that the resuscitation of the murder case was an attempt by forces unhappy about his appointment as head of crime intelligence to blacken his name.
Describing himself as a " forever smiling and humble" man, he said he realised that he was unpopular with some of his colleagues.
"I was a different person within the [crime intelligence] family. I was objecting on a lot of things and that's also partly why I was targeted," he said.
Asked to elaborate on those objections, Mdluli said he often put his foot down over a lack of command and control within the unit.
But if he had he been a criminal as implied, he would never have risen through the ranks, he said. Compulsory background checks would have raised red flags.
Gcaleka often faltered during her cross-examination, and a visibly irritated Mdluli often objected to her line of questioning.
At one point, he raised his voice at her, snapping: "What you think and what is fact are two different things!"
'A nobody taxi driver'
Mdluli told Gcaleka that he "felt useless as a man" when he discovered that the mother of his child, Tshidi Buthelezi, was cheating on him with Ramogibe – "a nobody taxi driver… who spun cars for fun".
But he insisted that he had nothing to do with Ramogibe's death and only found out about it through office gossip.
Gcaleka asked Mdluli why Dlomo had driven Ramogibe, "a reluctant witness", to the scene of an earlier attempt on his life in December 1998. At the scene gunmen had suddenly emerged and shot Ramogibe five times.
"I'm not an investigating officer, I'm a commander," Mdluli snapped. "Ask me about commanding." The public gallery appeared to find this amusing.
Alluding to Buthelezi's affair with Ramogibe, Gcaleka asked Mdluli to explain the meaning of the term "love triangle".
"I don't know, ask the media people," he said, gesturing to the part of the public gallery where journalists were sitting. This elicited further chuckles from onlookers.
During Thursday's court appearance, the ever-stylish Mdluli – this time in a striped grey suit – repeatedly objected that Gcaleka was asking him questions he had already answered the day before.
As he had not been present when Ramogibe was killed, he told the court, Gcaleka should not expect him to provide a statement outlining what happened at the scene, he said.
* Got a tip-off for us about this story? Email [email protected]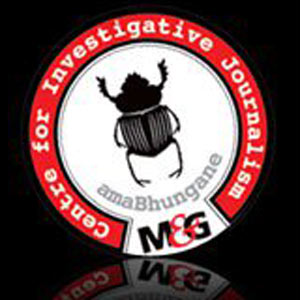 The M&G Centre for Investigative Journalism (amaBhungane) produced this story. All views are ours. See www.amabhungane.co.za for our stories, activities and funding sources.