The request was about its R200-million-plus security upgrade to President Jacob Zuma's Nkandla homestead.
This came as the department – and the auditor general – continued to duck questions about how much had been spent on the president's private estate and whether the rules had been followed.
In early July the centre lodged a request under the Promotion of Access to Information Act (Paia) for financial and contracting records relating to the Nkandla upgrade. The department refused the request in August, claiming that the information was classified because Nkandla is a national key point.
The next step was an "internal appeal" to be adjudicated, in this case, by Public Works Minister Thulas Nxesi. The centre's lawyers lodged the appeal on September 10 and should, under the Act, have been answered within 30 days, or by Wednesday this week. No answer had been received by Thursday.
Meanwhile, former president FW de Klerk told the Mail & Guardian that he received notification early in 2011 that his residence had been declared a national key point. The timing of the letter – more than a decade and a half after he left office – coincided with an internal public works department memorandum leaked to the press recently in which an official wrestled with the problem of who should pay for Nkandla upgrades.
This week, Zuma carefully skirted the issue at an event organised by the New Age newspaper. He reportedly said he did not question the government's security measures.
Democratic Alliance MP Anchen Dreyer said this week the auditor general had refused to release a report containing "detailed information on Nkandlagate" to Parliament's public works committee.
Auditor-General spokesperson Africa Boso said: "The Auditor-General of South Africa does not have a mandate to make public or comment on any of its audits or reports until they have been tabled in the relevant legislative body, in this case the national Parliament."
To see our Paia application, Click here
* Got a tip-off for us about this story? Email [email protected]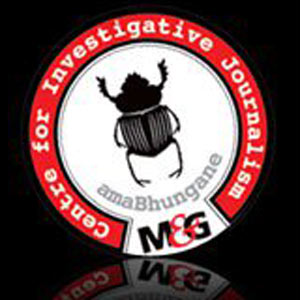 The M&G Centre for Investigative Journalism (amaBhungane) produced this story. All views are ours. See www.amabhungane.co.za for our stories, activities and funding sources.