IPhones, iPads, tea sets, Chivas Regal whisky, food hampers – South Africa's MPs have enjoyed China's largesse during the year, highlighting the growing importance of relations between the two countries.
The latest declaration of members' interests in Parliament shows that China's embassy and state institutions have been very generous to South African politicians, with Collins Chabane, the minister in the presidency, disclosing the most valuable list of presents.
This reflects the oriental giant's growing focus on Africa, particularly as a source of strategic raw materials and the importance of gifts in chinese etiquette. In July this year it overtook the United States as South Africa's leading trade partner.
On a recent state visit to Beijing, President Jacob Zuma said there was a need to strengthen ties between the two countries further.
Chabane, who is in charge of performance monitoring and evaluation in the ministry, received gifts with an estimated total value of R34 680 in the past year. They include two iPads, jointly worth R14 000, and two iPhone 4s with a combined value of R16 000, which were given to him by the Chinese embassy. It also threw in two bottles of Chivas Regal whisky worth R720 and five tickets to the Chinese Annual Show, valued at R860, among other items.
Contributions
The cheapest Chinese gift in Chabane's declaration was a R200 scarf given to him by China Central Television. He also received two tea sets, each priced at R300, courtesy of the Bank of China and the General Administration of Press and Publications.
Other smaller contributions to the minister came from the Industrial and Commercial Bank of China, including a R300 vase, two scarves and a memory stick. These items had a combined value of R400.
Also high up on the gift list is Siyabonga Cwele, the state security minister, who declared three Chinese gifts worth R14500 in total.
Cwele said his "Chinese counterpart" gave him an iPad, a R1 000 painting and a R500 portrait. This is presumably a reference to Xu Yongyue, China's state security minister.
Coming in at number three is Marius Fransman, the deputy minister of international relations and co-operation and the leader of the ANC in the Western Cape.
Fransman's Chinese gifts, with a combined value of R8 364, include a R5 000 laptop from the Chinese embassy and three vases from the Chensia Museum in Bejing worth R2 664.
Value unknown
Also among the beneficiaries is Ebrahim Patel, the economic development minister, who declared a R7 000 laptop he received from the Chinese embassy.
Deputy Minister of Trade and Industry Elizabeth Thabethe declared a R4 000 iPad given to her by the Chinese embassy.
A number of the MPs who received presents of Chinese origin did not know how much they cost.
One of them is Nomaindia Mfeketo, deputy speaker of the National Assembly, who received a flatscreen television set and a pearl necklace from China's National People's Congress. In the column in which the cost of any gifts must be specified, she noted: "Value unknown."
Lindiwe Sisulu, minister of public service and administration, was the only politician to be given a silk gown by the Chinese embassy. No value was assigned to the item.
In addition, three politicians received a hamper from the Chinese embassy filled with chocolates, wine and honey-coated peanuts. They are Fransman, Deputy President Kgalema Motlanthe and Nkosazana Dlamini-Zuma, the former home affairs minister.
* Got a tip-off for us about this story? Email [email protected]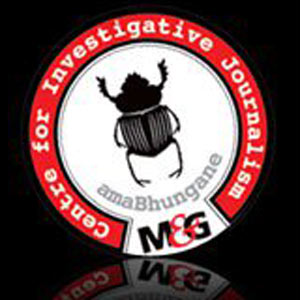 The M&G Centre for Investigative Journalism (amaBhungane) produced this story. All views are ours. See www.amabhungane.co.za for our stories, activities and funding sources.